Dream of everyday catching in reach for Cervelli
Backstop hopes to avoid injury bug during first season with Pirates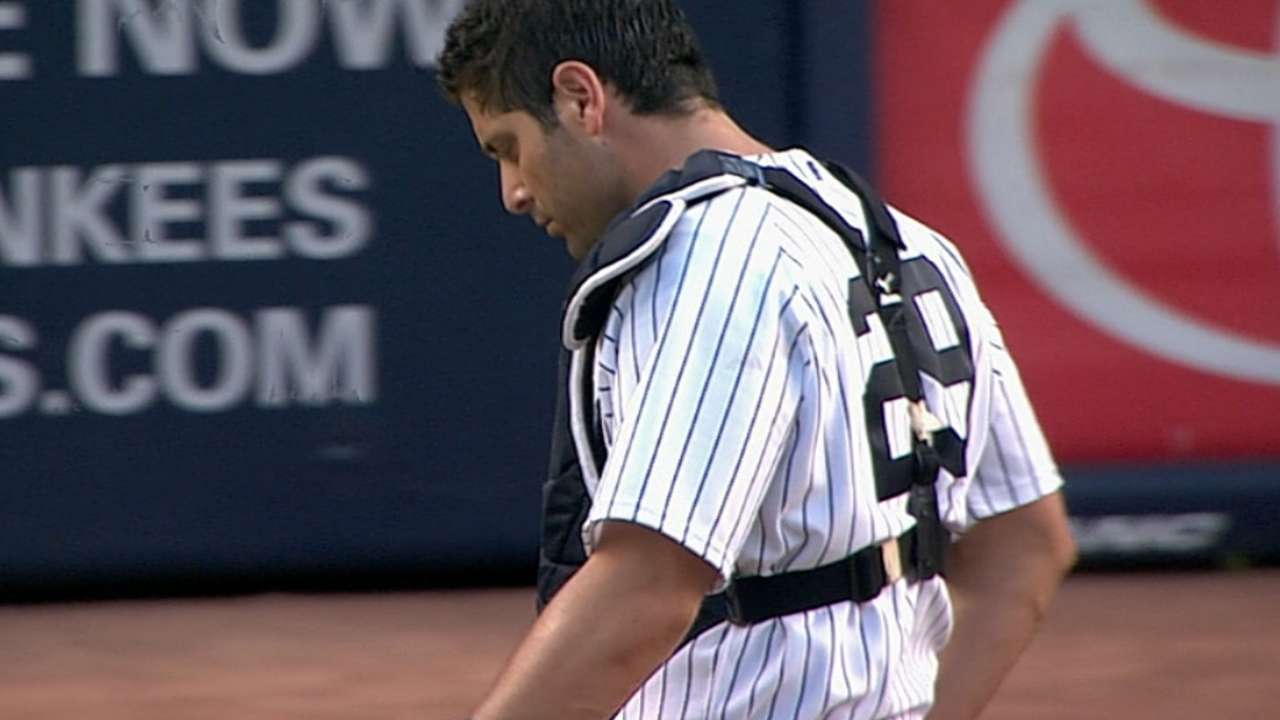 PITTSBURGH -- The Pirates' new catcher was originally signed as a shortstop, is a high-energy guy renowned for his pitch-framing talents and came from the Yankees obsessed with learning a new pitching staff.
Are we sure Russell Martin didn't simply visit a plastic surgeon, adopt a new accent and change his name to Francisco Cervelli?
Lightning has struck again. For the Bucs, who for the second time in two years have gone to their Pinstripe Pipeline for a catcher. For Cervelli, who for the second time in three seasons will have an opportunity to step into Martin's shoes.
"Martin is my angel," Cervelli said with a wide grin at PirateFest on Sunday.
Cervelli's first opportunity to fulfill "my dream for 12 years" of being an everyday catcher arose when Martin left the Yankees as a free agent after the 2012 season to sign with the Bucs. Seventeen games into the 2013 season, a fractured right hand ended Cervelli's season and his opportunity with the Yankees, who in the winter signed Brian McCann.
"This time, it will be better. I don't think it will always be a nightmare," Cervelli said. "It's a learning process. I gotta learn about getting hit [both with foul tips and swung bats] and collisions. This is a sport I love. I'm never gonna give up.
"After my [2013] season ended up really bad, I stand up again and played as a backup. I'm happy with what I did, and now I have an opportunity again. I don't want anybody to give it to me. I want to earn my job. Every Spring Training I have to fight for a job, and this won't be an exception."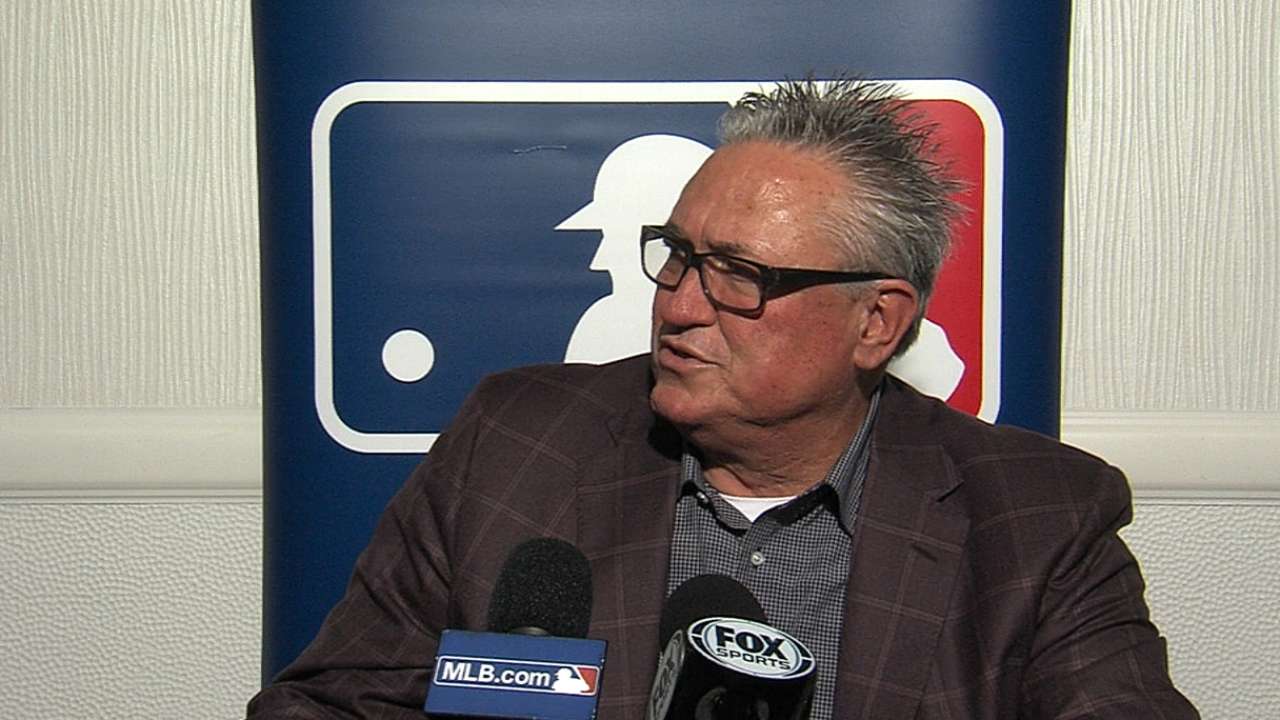 Correction: This Spring Training, Cervelli will have to fight in Pirate City to keep his job. While Chris Stewart is another very capable, veteran catcher in house, manager Clint Hurdle has already anointed Cervelli his regular guy, saying, "It won't be a 50-50 arrangement."
It might, however, be a lot better than maybe fans anticipate.
Cervelli's profile has been considerably lowered by injuries, but in limited playing time he has displayed the tools and attitude one wants in a catcher. He comes with a bat, too: Hitting .301 in 2014 raised his career mark to .278, very respectable.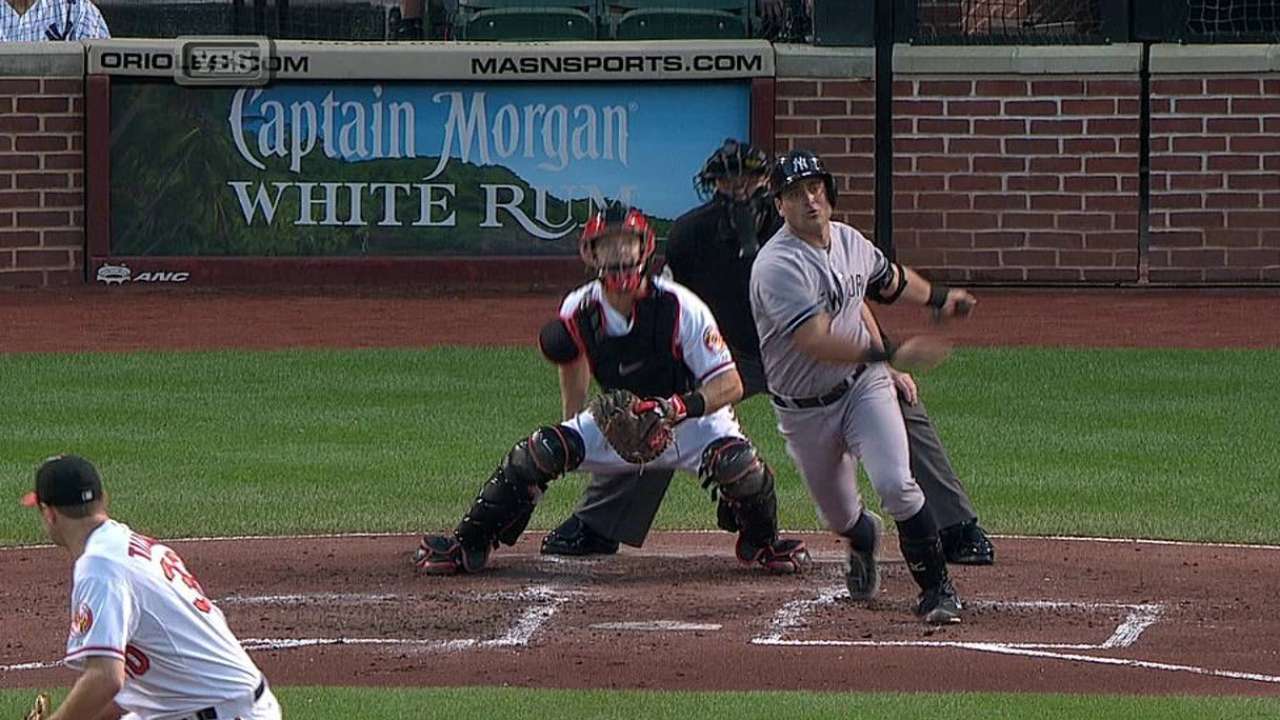 "He brings a lot of fire and energy. A lot stronger pickup than a lot of people are expecting," said A.J. Burnett, who in his Yankees days formed an occasional battery with Cervelli.
"With the Yankees, my pitchers were everything. They're my best friends," Cervelli said. "I watch videos and do my homework, but the most important thing is the time at the park: You get to know their personalities, and make them feel comfortable throwing to me.
"I concentrate on the psychology part of catching, the most important part. You have to get to know each guy, what they throw -- what they got that particular day."
Cervelli just hopes for many "particular days." The most starts he has made in one season is 80, in 2010, and he has made a total of only 90 since.
Ah, those injuries, "a lot of weird things," he sighed.
That 2013 hand fracture resulted from a foul tip off his throwing hand. "So many catchers have their hands exposed and nothing happens. It happened to me," he said.
In a Spring Training game in 2008, Cervelli suffered a fractured right wrist when flattened during a play at the plate. "You're not supposed to run anybody over in Spring Training," he said.
Given that episode, Cervelli understandably supports the game's new anti-collision rule, even though "when I was learning to catch, they always tell me, 'Home plate is your house. Don't anybody come to your house,' so I always block the plate."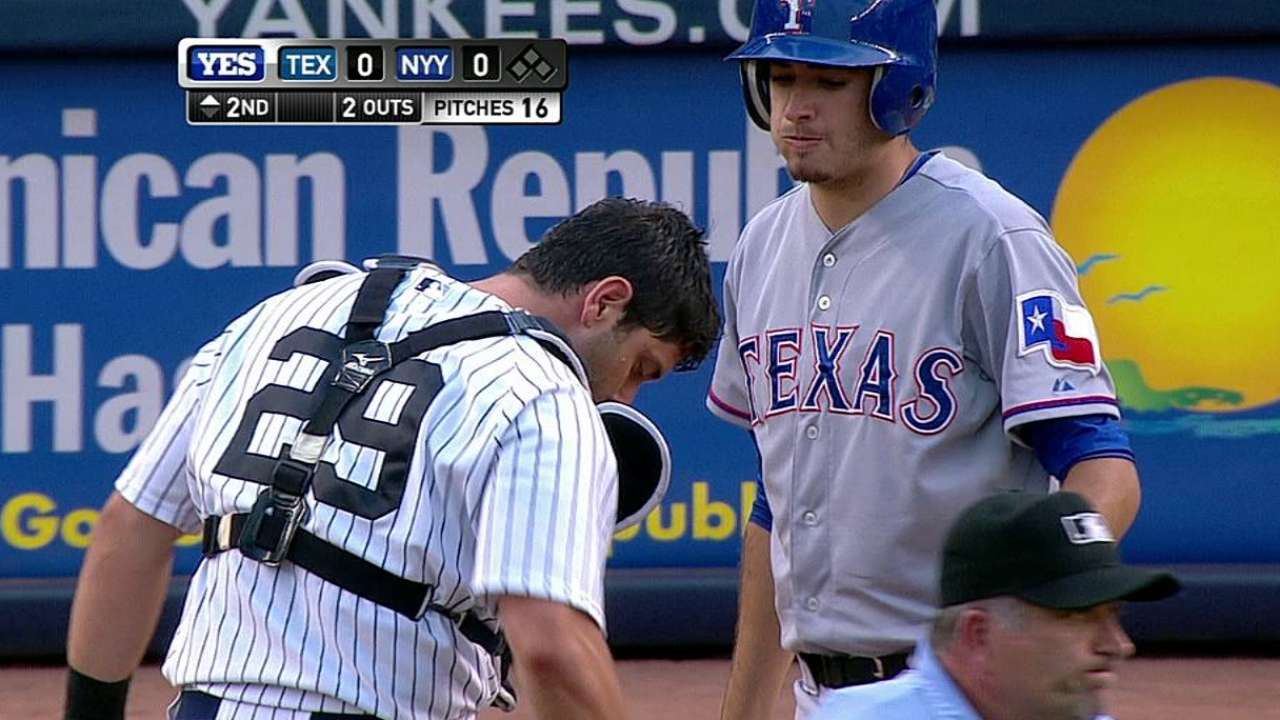 Now he has come to the Pirates' house, and PirateFest served as a pretty cool housewarming.
"We didn't have anything like this with the Yankees," Cervelli said, beaming. "It's amazing, especially for a new guy like me. People get to know me a little bit. We're always on TV, and sometimes people want to know a little more about our lives. This is perfect."
Tom Singer is a reporter for MLB.com and writes an MLBlog Change for a Nickel. Follow him on Twitter @Tom_Singer. This story was not subject to the approval of Major League Baseball or its clubs.