Burnett, Morton expect to be ready by start of season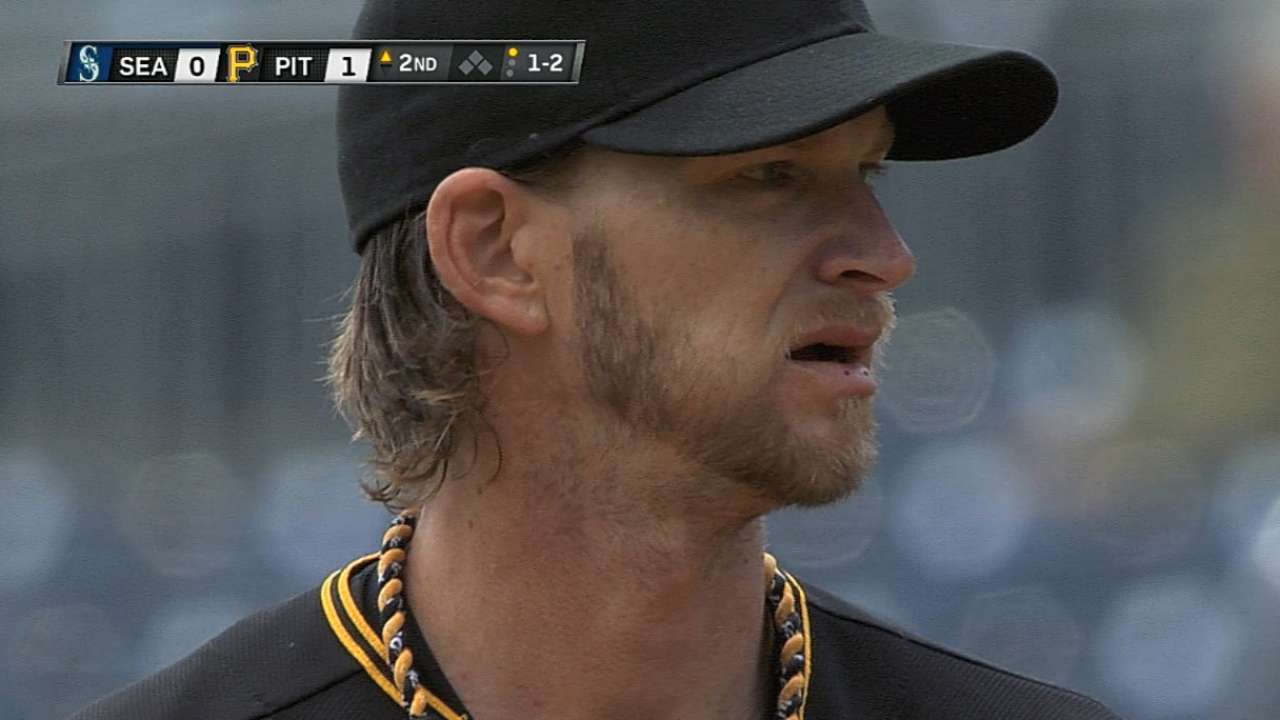 PITTSBURGH -- Even after keeping Francisco Liriano in their pitching rotation, the Pirates were believed to still be seeking another veteran starter because of the perceived uncertainty over Charlie Morton's availability for the beginning of the season.
General Manager Neal Huntington may sense less urgency for another starter after he consulted on Friday with Morton, who is confident of a timely recovery from surgery on the labrum in his right hip on Sept. 26.
"It was the first time we discussed things like my pitching time frame," Morton said Saturday, during the opening of PirateFest. "I fully expect to be ready [for the start of the season]."
Morton draws his optimism from personal history. Three years ago, he had an identical procedure on his left hip on Oct. 10, and made his comeback start on April 14, 2012.
"I had the exact same thing done to my left one, so when you look at the time frame on that, it gives you some idea," Morton said.
By osmosis, A.J. Burnett can be optimistic about his own rebound for the same reason. As unlikely as it may seem, the Bucs have two starters coming back from a similar injury; Burnett had his hernia surgery on Oct. 3 so, according to the Morton time table, an April 6 Opening Day is right on his schedule.
Similar, but not the same, the condition that hampered Burnett all of 2014 was a genuine sports hernia, discomfort in the crotch area. Morton's ailment loosely fell under the "sports hernia" umbrella, but in fact was "athletic pubalgia," when the hip's socket joint results in a bone spur that tears the labrum.
"A.J. had sports hernia surgery, which deals with soft tissue and isn't anywhere near the same," Morton said. "I had my labrum repaired. Sports hernias tend to have very short recoveries."
Burnett, also appearing at PirateFest to wow fans stoked to have him back in town, indeed said he is "just back it. When it heals, you can just get into your offseason program."
Conversely, Morton spent four weeks on crutches, moved on to weights-on-leg and floor exercises, then strength and conditioning -- and on Dec. 1 started to play flat-ground catch, now stretched out to 120 feet.
"I rode the stationary bike, to stay in some sort of shape," Morton said.
Yet, Burnett and Morton both discussed their 2014 experiences of pitching with their conditions in almost identical terms. Burnett, who never missed a turn for the Phillies and tied for the Major League lead with 34 starts, echoed the sentiments of Morton, who made one start after Aug. 15 and finally was shut down on Sept. 17.
"It was inconsistent. It'd be there one day, then wouldn't be," Burnett said of the discomfort. "It was annoying, more than anything, grabbing you. When you're not 100 percent healthy and your mind knows that, it's a struggle.
"I pitched through worse [during my career]. I'm not gonna point to a hernia as the reason I had a bad year, because I also had some great games."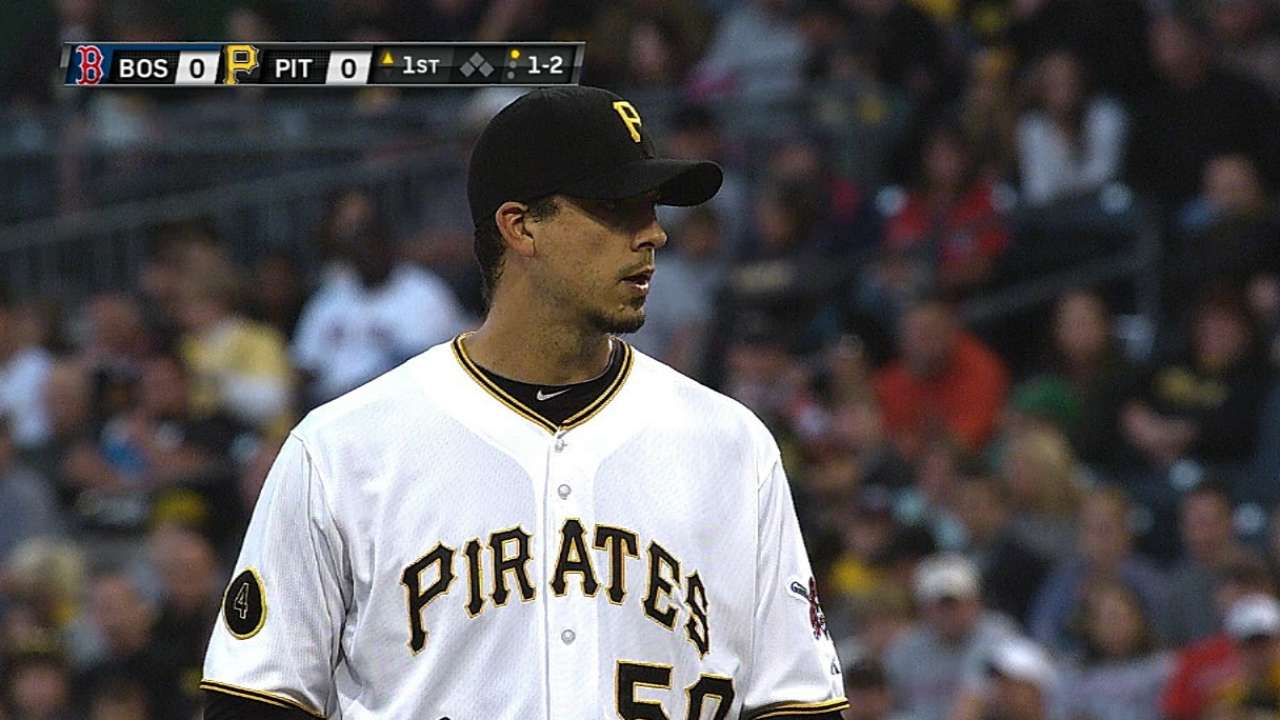 As did Morton. In fact, his one comeback effort actually was one of his sharper starts of the season -- on Sept. 16, he threw five shutout innings, with six strikeouts, against the Red Sox.
"That one? Oh, that was awful," Morton said, referring to the pain that pulled the plug the next day on his comeback efforts.
Morton realizes one of his biggest challenges will come when he returns to the hill. There is a big difference between airing out your arm on a level playing field and throwing controlled pitches off a 12-inch mound.
"The incline of the mound will present a challenge, because the angle increases the range of motion [in the hip] I will have to use," Morton said. "That will be the big test for me -- the only thing I foresee being a challenge."
Tom Singer is a reporter for MLB.com and writes an MLBlog Change for a Nickel. Follow him on Twitter @Tom_Singer. This story was not subject to the approval of Major League Baseball or its clubs.