Masterson aiming to prosper with healthy 2015
New Red Sox starter feeling good, looking to rebound from injury-riddled '14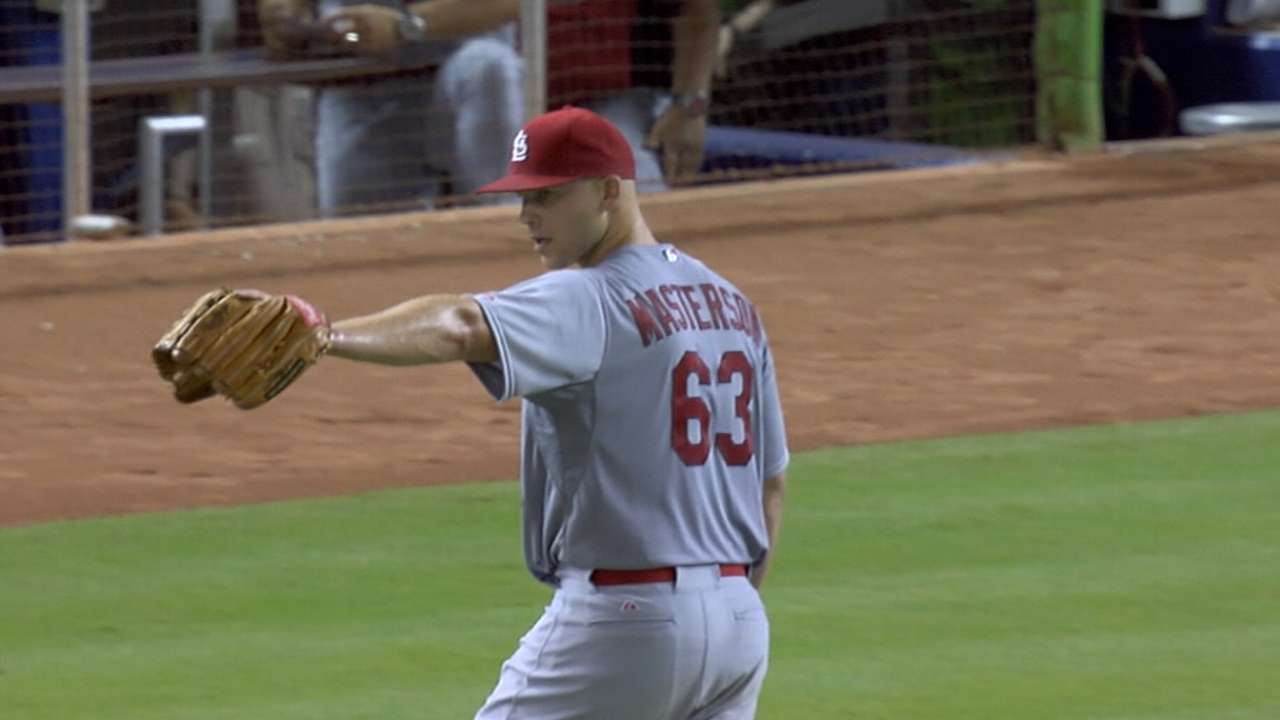 BOSTON -- Justin Masterson is not only amped to be returning to the Boston Red Sox, his original franchise, but he can't wait to prove how well he can rebound from a tough 2014 season.
"I have confidence this will probably be one of the best seasons I've ever had," said Masterson, who on Friday held a conference call with the media a day after signing a one-year, $9.5 million contract to return to the team that traded him for Victor Martinez five years ago.
Masterson's '14 season could almost be likened to a car that had a part out of whack, and it was affecting the entire engine.
Some discomfort in Masterson's rib cage led to the buildup of scar tissue, and eventually issues with his right knee and shoulder.
"The knee is feeling great," Masterson said. "As we kind of found out, I had more of rotational-type stuff as far as when I tore my oblique at the end of 2013, I had a lot of scar tissue I didn't necessarily work through and that led to a lot of the issues. We've been able to loosen that up and get some of my rotation back. I think that's going to be one of the driving factors to get that velocity back so I can be just as effective as I have been."
At his best, Masterson is a very good starting pitcher. In fact, he was an American League All-Star in 2013, going 14-10 with a 3.45 ERA.
The Red Sox were able to buy fairly low on Masterson based on his 2014 nightmare, which included a 5.88 ERA during a season split between the Indians and Cardinals. He could turn into one of the bargains of the offseason.
"Last year was purely health," Masterson said. "We tried to satisfy and make corrections through mechanical-type things, because I wasn't experiencing any pain, but I lost some flexibility and quite honestly a lot of other things. I'm 100 percent confident we'll be good to go."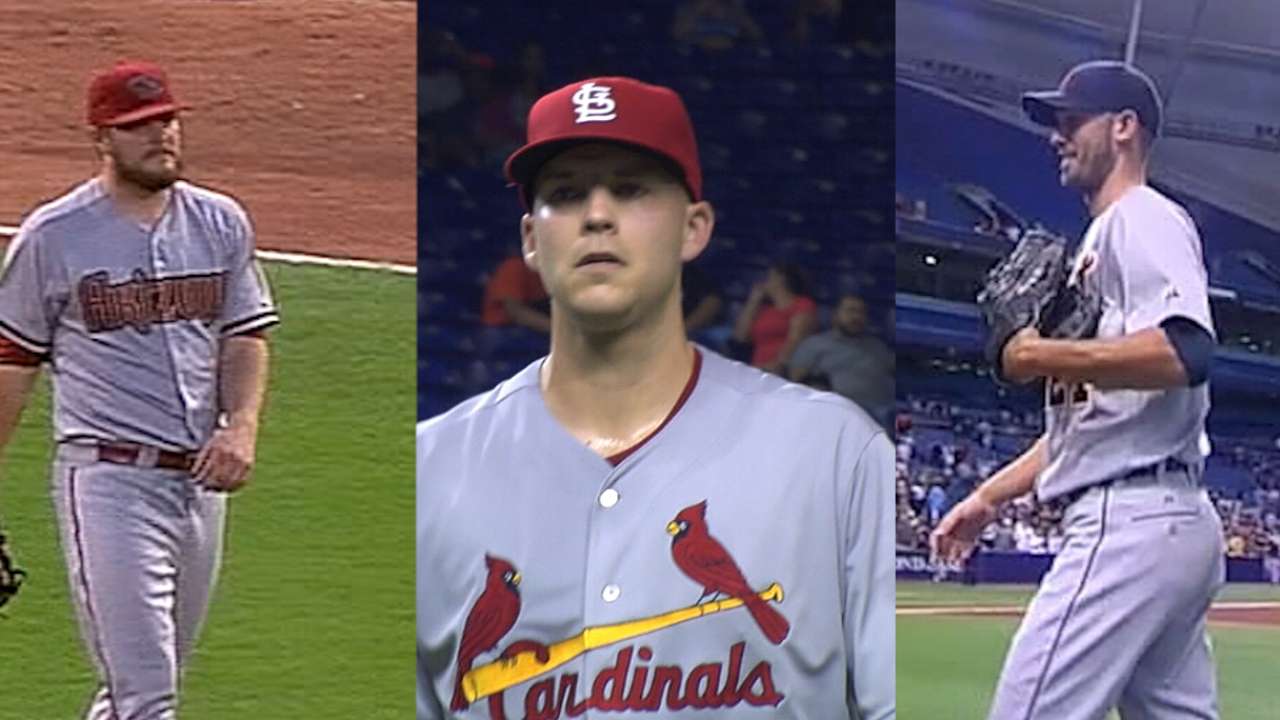 Though the Red Sox currently lack star power in the rotation, they feel good about the five arms they have in Masterson, Clay Buchholz, Rick Porcello, Wade Miley and Joe Kelly.
"I mean, the ace category is always more of a fan/media type of thing," Masterson said. "If you come together within a staff, there's always someone who's leading that staff. If they want to call that the ace, they can call it whatever they want. Usually there's a leader within that."
When Masterson was traded by Boston in 2009, he was an up-and-coming swingman. He turned into a full-time starter with Cleveland, and that's the capacity in which he will work in for the Sox.
"We clearly see Justin as a starter," general manager Ben Cherington said. "That's what he's been. That's what he's been just about all the time since he was traded, really. That's the role we expect him to be in. If he's what we think he will be in 2015, he'll be a good one. Justin has had experience pitching out of the bullpen, so obviously he can do that. But we're signing him to be a starter."
And the beauty for the 29-year-old Masterson is being back where he started.
Getting traded for the first time is traumatic for just about anyone. And on that July day in 2009, when Masterson got the news from manager Terry Francona, he lingered in the visitors' clubhouse at Camden Yards for at least an hour before finally departing to join the Indians.
"It was definitely difficult at the time," Masterson said. "In my mind I was thinking, 'This is great, things are working out well, I'll probably be here for a while.' It didn't happen. I got shipped away, for good reasoning, but I had a great opportunity to really reestablish myself as a starting pitcher. So although it was difficult in the end, it provided a lot of great things.
"At the time, I was like, 'It would be cool to be back in Boston at some time.' Here we are, it's another opportunity to come to a place we started and love and enjoy. They've been doing some great things to rebuild an incredible squad. I'm just pretty excited to be a part of that."
Ian Browne is a reporter for MLB.com. Read his blog, Brownie Points, and follow him on Twitter @IanMBrowne. This story was not subject to the approval of Major League Baseball or its clubs.