Released by Brewers, Hermida signs in Japan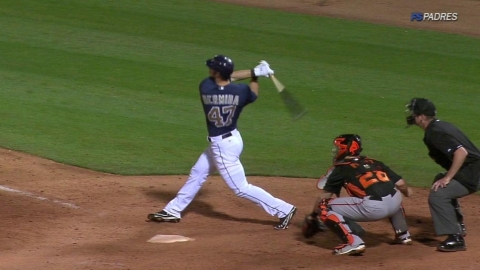 Former Major League outfielder Jeremy Hermida will continue his career in Japan after agreeing to a one-year deal on Friday with the Nippon Ham Fighters.
Hermida, 30, was released by the Brewers on Thursday after signing a Minor League contract with the club last month.
He spent all of this past season at Triple-A Nashville, where he hit .256/.370/.456 with 16 home runs and 67 RBIs. Hermida also spent the entire 2013 season in the Minors, racking up 17 homers and 66 RBIs over 132 games for Triple-A Columbus, the Indians' top affiliate.
As for his time in the big leagues, Hermida has a .257/.334/.415 career batting line with 65 home runs and 250 RBIs over parts of eight seasons with five different teams. He most recently played for the Padres in 2012, while also previously spending time with the Reds, A's, Red Sox and Marlins.
Paul Casella is a reporter for MLB.com. This story was not subject to the approval of Major League Baseball or its clubs.