Hammel re-introduced after signing 2-year deal with Cubs
Returning as free agent, righty thrived in Chicago before being traded to Oakland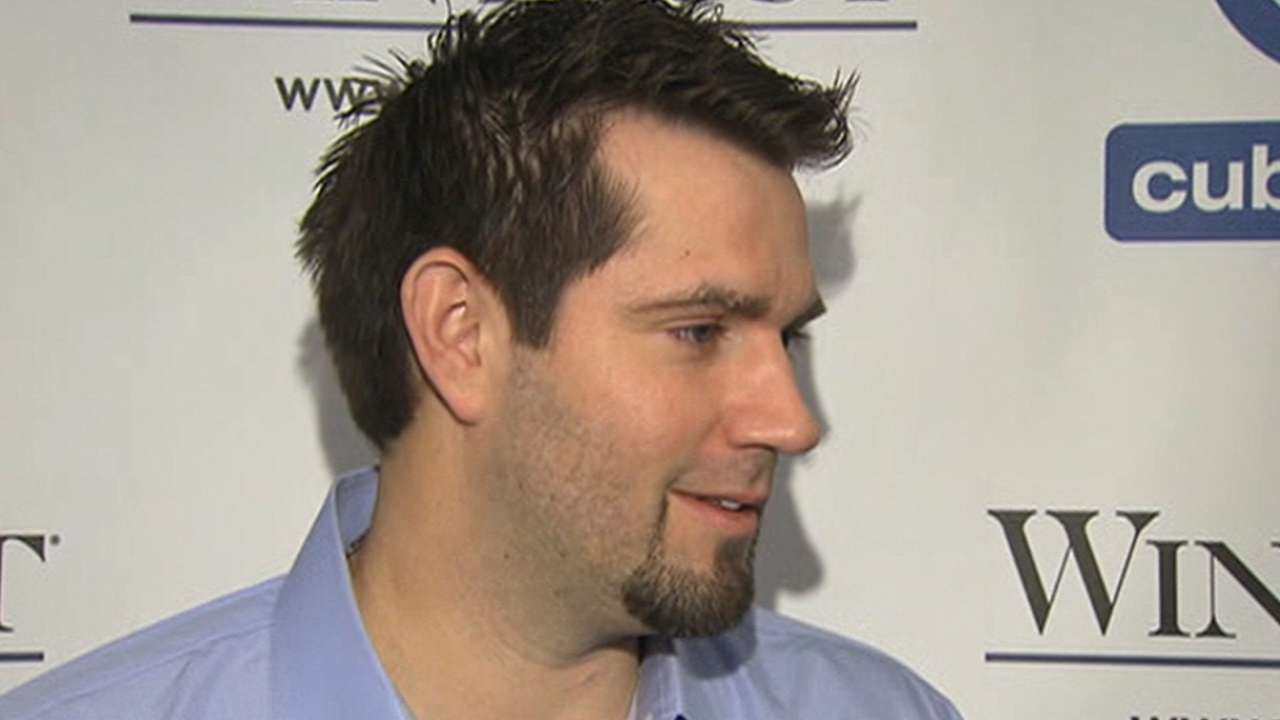 Jason Hammel walked into the Cubs' offices, saw familiar media members, smiled and said, "I'm back."
The 32-year-old right-hander officially returned to Chicago on Friday on a two-year deal with a club option for 2017 after spending the first few months of the 2014 season with the Cubs.
The contract is worth $18 million over the 2015-16 seasons, plus $10 million -- or a $2 million buyout -- for 2017, according to reports.
Hammel, who figures to slot into the rotation behind left-hander Jon Lester and right-hander Jake Arrieta, said returning to the Cubs was his first choice. Lester and the Cubs agreed to terms during the Winter Meetings in San Diego this week, but that deal has not yet been officially announced by the club.
"I knew that this was the place for me and I wanted to come back and I knew that I was going to get a real good opportunity," Hammel said.
Hammel said Cubs president of baseball operations Theo Epstein told him at the time of his July 4 trade to Oakland that he would make re-acquiring Hammel a top priority. Epstein held true to his word, Hammel said, by calling him on the first day of free agency.
"Jason really blossomed here, became one of the most dominant pitchers in the National League as a Cub, and also provided a tremendous clubhouse presence and leadership for us," Epstein said. "I think we're a lot better today having Jason in the fold and really looking forward to him getting on the mound in a revamped rotation."
Hammel pitched the best ball of his career with the Cubs in 2014, going 8-5 with a 2.98 ERA in 17 starts. He also struck out 104 batters in 108 2/3 innings and held opponents to a .222 average.
Chicago parlayed that performance, as well as Jeff Samardzija, into the blockbuster that sent the two right-handers to the A's in exchange for shortstop Addison Russell, right-hander Dan Straily, outfielder Billy McKinney and a player to be named.
Hammel was unable to continue his success in Oakland, however, going 2-6 with a 4.26 ERA in 13 games (12 starts).
"I'm not going to make excuses," Hammel said. "I just didn't get it done the first four to five starts."
The Cubs believe a return to Chicago and pitching coach Chris Bosio will help Hammel regain his 2014 first-half form as a key part of a team ready to live up to burgeoning expectations. The Cubs also acquired left-handed-hitting catcher Miguel Montero from the D-backs and agreed to terms with Lester.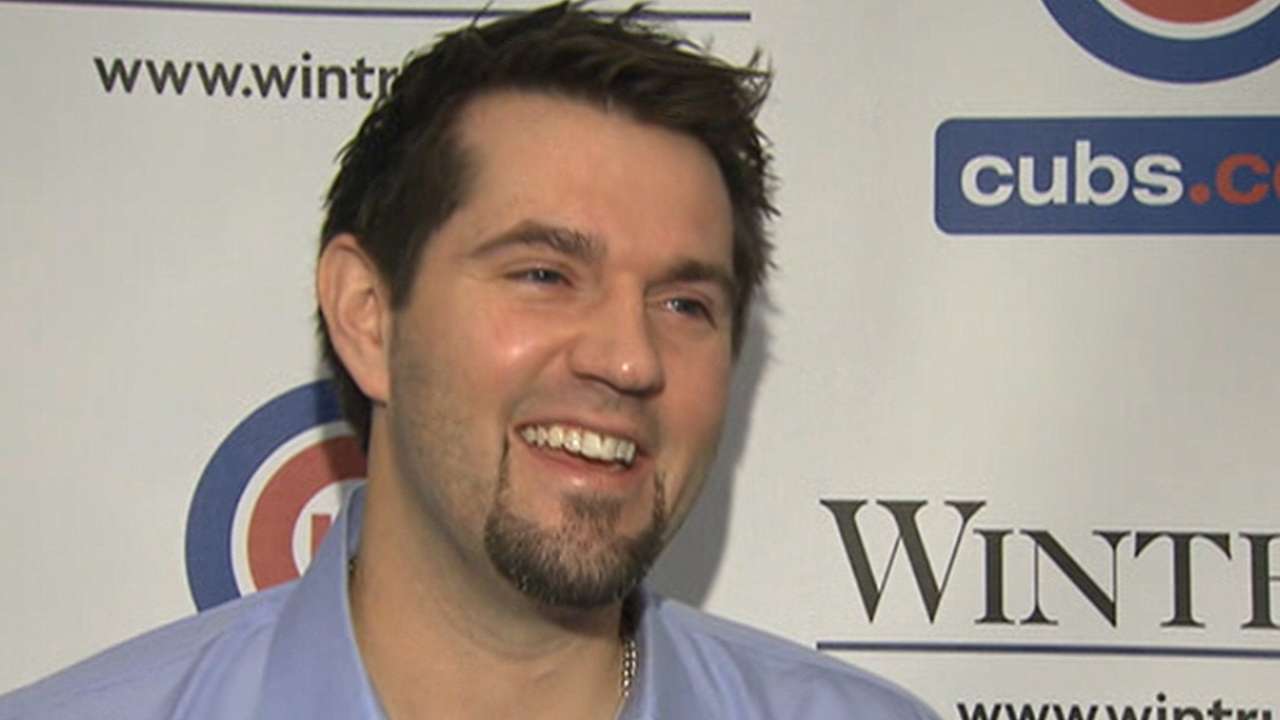 Hammel said he and Lester talked about the Cubs while they were together in Oakland, but noted, "I think the Theo-Jon bromance was going to happen, anyway."
Lester and Hammel will front a rotation that also includes Arrieta and some combination of Travis Wood, Tsuyoshi Wada and Kyle Hendricks, as the Cubs go from rebuilding to competing in 2015.
"I can't predict the future, but it's going to be a very dominant rotation," Hammel said. "And you win championships with pitching. Obviously, the offense helps. But all the teams that go, they all have dominant consistent pitching."
Cash Kruth is a reporter for MLB.com. Follow him on Twitter at @cashkruth. This story was not subject to the approval of Major League Baseball or its clubs.