Dombrowski: No talks with Scherzer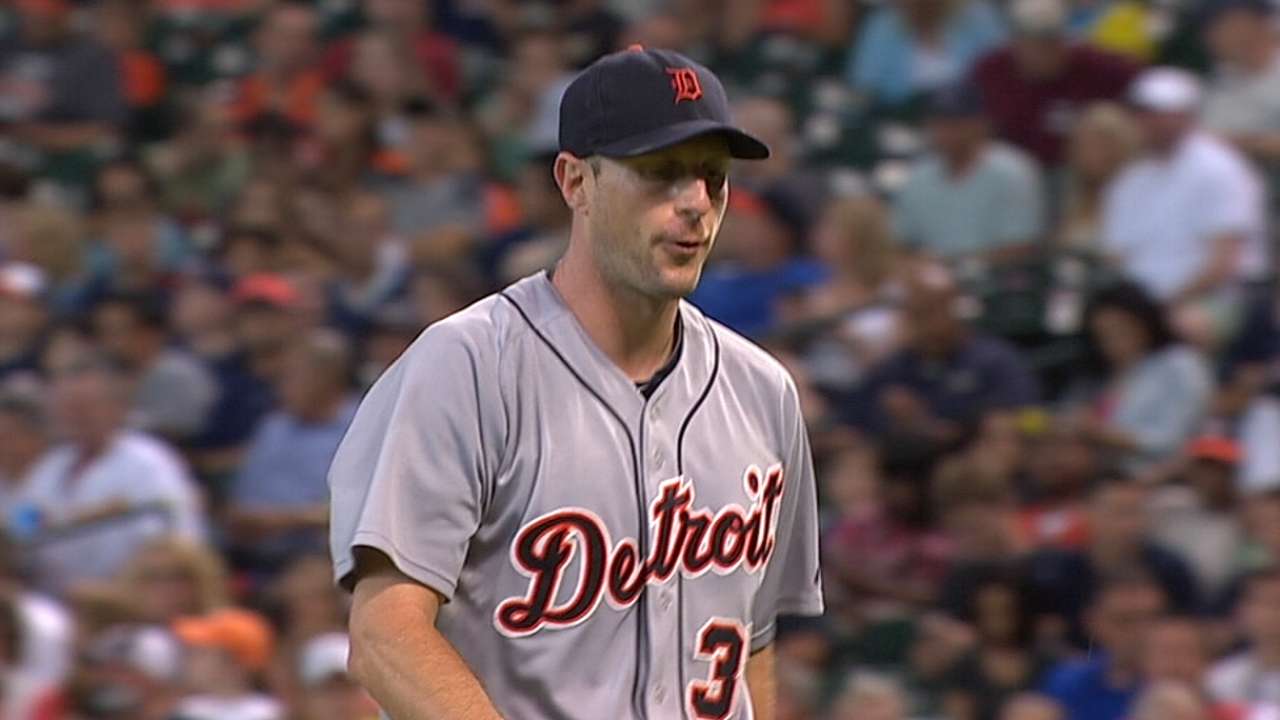 SAN DIEGO -- On Thursday, one day after agent Scott Boras said that the pursuit of free-agent pitcher Max Scherzer "is not church bingo," Tigers president/general manager Dave Dombrowski suggested that Detroit is not playing the game.
Although Thursday's trade of Rick Porcello to the Red Sox in exchange for outfielder Yoenis Cespedes brought more change to the core of the Tigers' vaunted rotation, Dombrowski suggested that it did not change their stance on Scherzer, a part of the rotation since 2010 before hitting the open market.
Dombrowski didn't rule out Scherzer's return, but he reiterated that the two sides are not involved in talks, at least for now.
"I guess anything can happen," Dombrowski said on Thursday, "but we're not in active pursuit at this time. We're happy with our starting pitching. Again, we love him, but as I said at the time, we were the sole club that could sign him last spring. It didn't work. I don't think our odds improve with 29 other clubs that could potentially try to sign him."
Effectively, it's the same update Dombrowski gave on Scherzer twice this week during the Winter Meetings, which wrapped up on Thursday. He made the remarks during the news conference to announce the Porcello-Cespedes trade.
Although talks with Cespedes had been rumored all week, the Tigers' stance was that they could not give up Porcello or Cy Young winner David Price without some assurance of adding another proven pitcher. If the Tigers swung a deal, the logic followed, it could be a harbinger of progress on a new contract for Scherzer.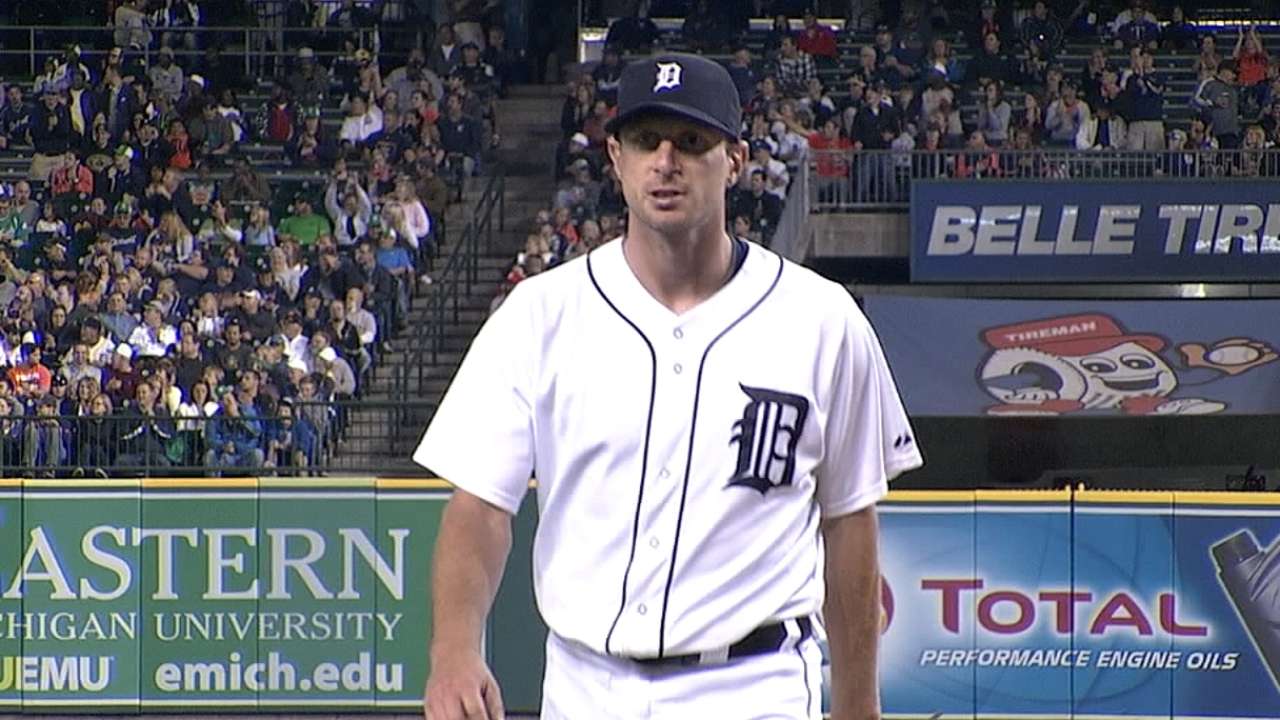 Instead Dombrowski accounted for the loss of Porcello by trading for Reds starter Alfredo Simon. He then told reporters that the trade meant nothing in regard to their chances on Scherzer.
"Our situation with him has not changed whatsoever," he said. "I'm not sure how many times we have to talk about this situation, but I know it keeps coming up. We love Max. He did a great job for us. Tried to sign him last spring. We really made an effort in that regard."
Dombrowski was referring to the six-year, $144 million contract offer they made to Scherzer in Spring Training. Scherzer opted to play out the season and hit free agency, and Boras referred to that offer during his annual Winter Meetings session with reporters on Wednesday.
"He's always on the information train to improve himself, to evaluate his market," Boras said. "Last year he really turned down a deal that was seven years and $160 million. He looked at the markets and he really wanted to have the opportunity for choice, to see what teams are interested in him."
Boras later clarified that he was including Scherzer's 2014 contract -- a one-year, $15.5 million deal to avoid arbitration -- in the total, as teams and agents often do on contract extensions for players just shy of free agency.
Asked about Scherzer expressing a desire to return to Detroit, Boras said, "Certainly I've had this conversation with the Tigers about his willingness to return, and that's been expressed at every level. He's had a great experience in Detroit. Detroit can be a winning team and he's very familiar with it, obviously, so he is certainly willing."
Boras said that the Tigers will not have the chance to match a final offer from another club when it comes time to make a decision, a sign that the Tigers could be out of the bidding altogether. However, an industry source said Tigers owner Mike Ilitch will get a chance from Boras -- an agent with whom he has completed many a free-agent contract -- to match a final offer, at least as a professional courtesy.
If Scherzer signs elsewhere, he'll become the first prominent free agent to leave since Juan Gonzalez after the 2000 season. The closest to leave since then was Anibal Sanchez, who nearly signed with the Cubs following the 2012 season before Ilitch trumped Chicago's offer at the last minute.
Jason Beck is a reporter for MLB.com. Read Beck's Blog and follow him on Twitter @beckjason. This story was not subject to the approval of Major League Baseball or its clubs.