Giants leave Meetings still seeking starter
San Francisco also has hole at third base to fill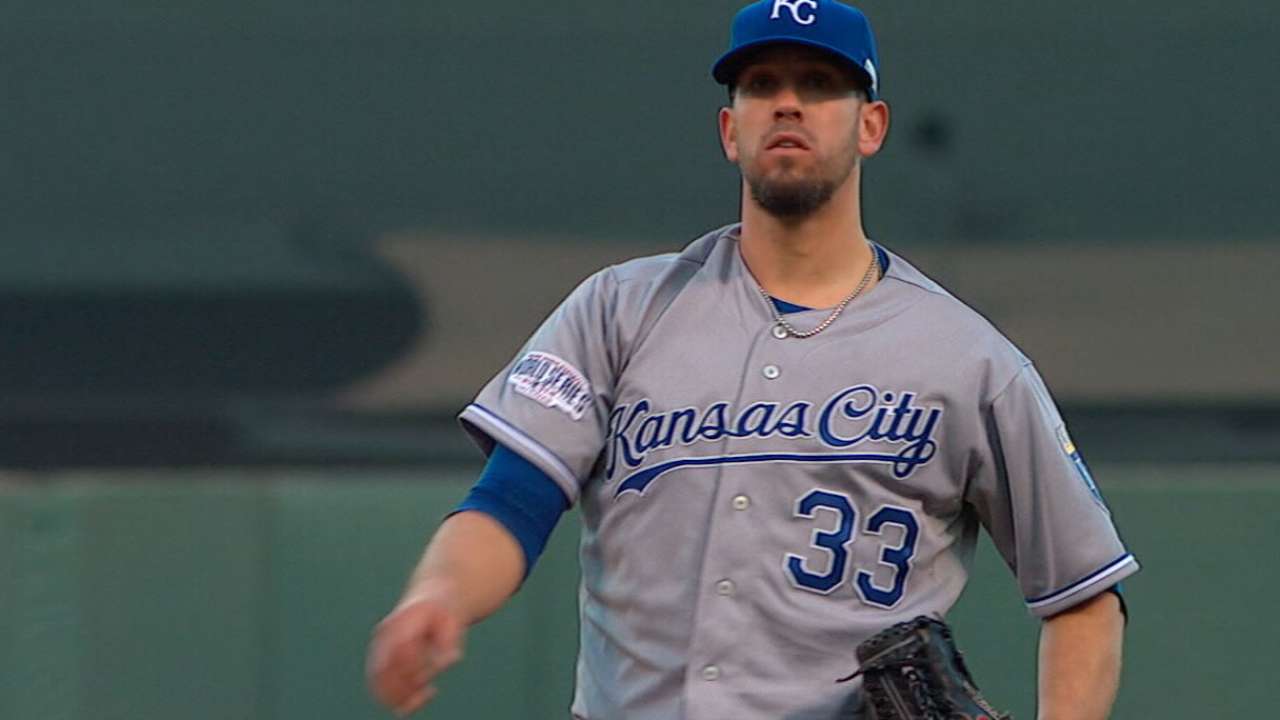 SAN DIEGO -- Giants assistant general manager Bobby Evans employed analogies to golf and fishing in summarizing the aftermath of baseball's Winter Meetings, which concluded Thursday without the reigning World Series champions making a single personnel move.
Evans observed that four days of trade talks and free-agent bargaining helped the Giants "tee up a lot of different options." General manager Brian Sabean and his staff, Evans added, are "spreading the net wide" in the search for an effective starting pitcher.
If that's the case, then the Giants need to save par and watch out for tangles in the netting, because the flurry of activity by other clubs has forced them to play catch-up. The top tier of starting pitchers available in free agency basically consists of Max Scherzer, whose salary demands are exorbitant, and James Shields, who helped the Giants plenty by losing to them twice in the World Series. The list of attractive and available candidates at third base, another San Francisco need, is relatively short.
At least the Giants learned during the Meetings what their player-acquisition options are.
"In that way, it was a success," Evans said.
Evans indicated any additions the Giants make will come through free agency and not trades. At all positions at the Major League level, the Giants lack the surplus of performers that would enable them to engineer a swap.
"We're not prepared for that," Evans said, admitting that any trade likely would have to be "more of a prospect-driven deal."
Evans hinted the Giants might have interest in Shields, though they lack the patience to engage in a protracted bidding war.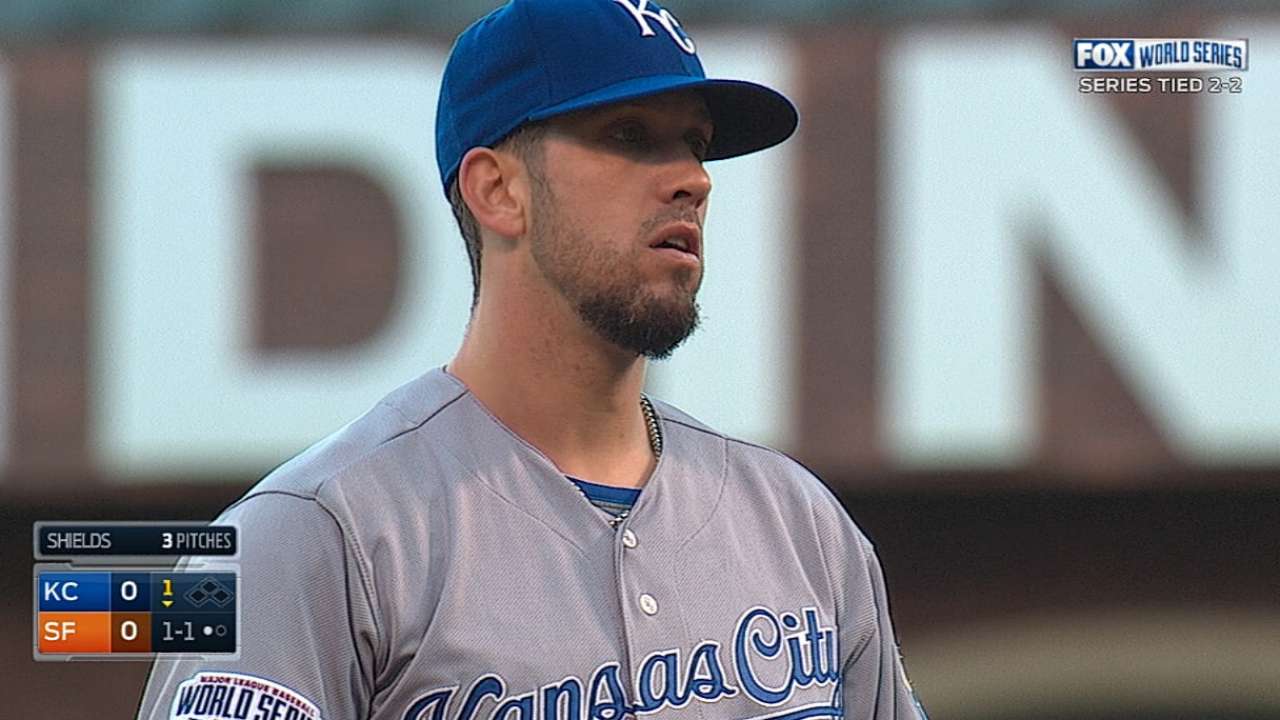 "Sometimes for bigger free agents, there are so many teams involved that [negotiating] takes longer and that doesn't necessarily work," Evans said. "It doesn't mean that we won't be engaged, but it does present some bearing on our decision-making process because we like to do our work in a more time-sensitive matter."
The Giants still can turn to one of their own free agents, Jake Peavy or Ryan Vogelsong, to fill the rotation's remaining vacancy.
"Those guys were always high on the list," Evans said. "It's just been a matter of seeking negotiations in other areas first."
It's clear why the Giants tried so diligently to re-sign Pablo Sandoval: None of the remaining third basemen available in free agency possess credentials or qualities that scream, "Pick me."
Many observers believe Chase Headley's overall performance has declined. He's also bound to be overpaid, no matter which team signs him, due to the short supply at his position. Jed Lowrie, formerly of the A's, is primarily a shortstop. Another name recently mentioned was Asdrubal Cabrera, a middle infielder who reportedly wants to stay at second base. Adding him would force the Giants to move Joe Panik to third base. That's an unthinkable notion for anybody who followed the Giants after Panik became the regular second baseman in early August.
Asked about exploring the Cabrera option, Evans said, "I don't think that's necessarily a closed door, but there's some hesitation to opening that door." He acknowledged that though the Giants would be willing to discuss moving Panik to third, they'd prefer to maintain his partnership with shortstop Brandon Crawford.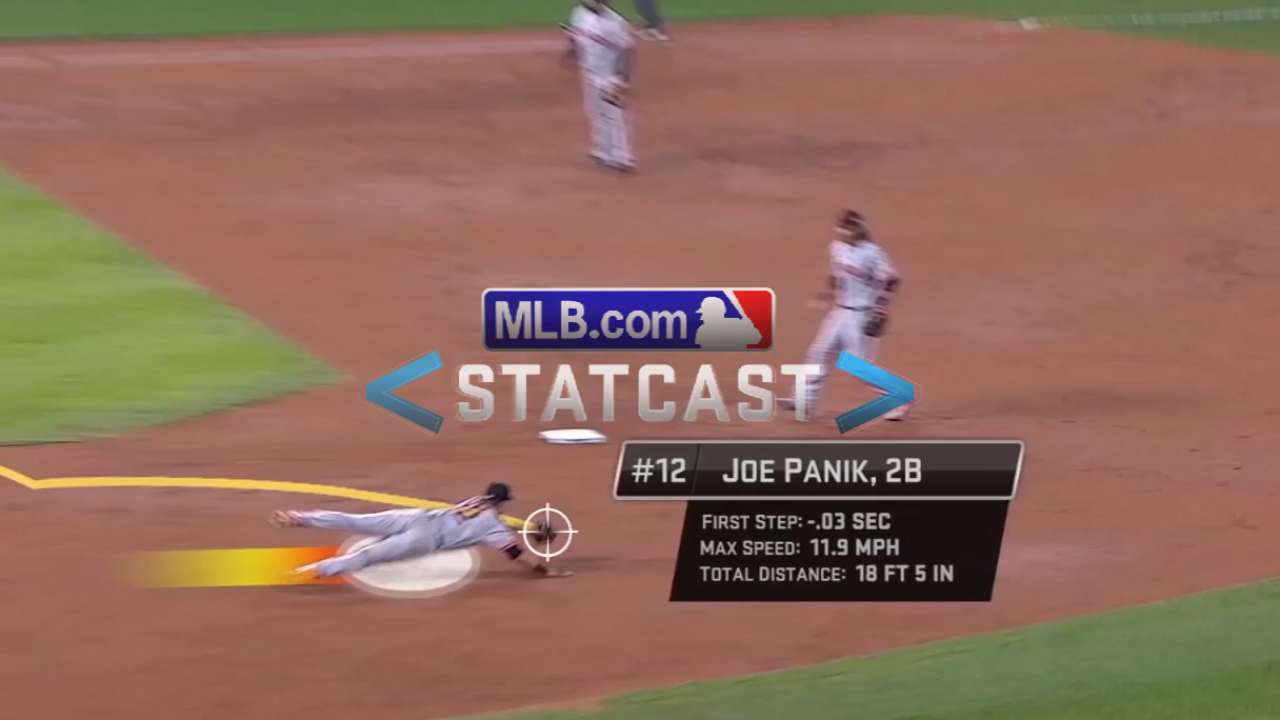 The multiple player moves made by the Giants' National League West rivals didn't faze Evans.
"I think some of it was anticipated," he said. "When there's turnover in the front office, you have to anticipate there's going to be turnover in the roster."
Deals done: None, though the Giants were a serious suitor for left-hander Jon Lester. The highly coveted free agent signed a six-year contract worth a reported $155 million with the Chicago Cubs.
Rule 5 Draft activity: The Giants selected two players in the draft's Triple-A phase: right-hander Ramon Del Orbe from Miami and center fielder Brett Jackson from Arizona.
Goals accomplished: None. The Giants still need a starting pitcher and a third baseman. Left field and relief pitching are lesser priorities, though they'd like to retain one of their own free agents, right-hander Sergio Romo, to help keep the bullpen solid.
Unfinished business: Everything. See above.
Team's bottom line: "We have a sense of what we want to do and it'll play out as we go through the rest of the week and the weekend." --Evans
Chris Haft is a reporter for MLB.com. Read his blog, Haft-Baked Ideas, and follow him on Twitter at @sfgiantsbeat. This story was not subject to the approval of Major League Baseball or its clubs.