Winter Meetings wrap up with flurry of activity
Getaway day at the Winter Meetings is often a quiet exercise of farewell handshakes and roller bags rattling through the lobby of the headquarters of baseball's annual gathering of general managers, agents and media. The final day of the 2014 session, however, was anything but a mere formality, as a torrent of transactions sent what already was a raucous convention off with a bang.
Capping off a week that ranks right up there with some of the most active Winter Meetings in their long history, Thursday's final day saw multitalented position players moved with Yoenis Cespedes traded to the Tigers and Matt Kemp headed for the Padres -- but that's not all. Starting pitching continued to be the hottest item, with the Reds dealing Mat Latos to the Marlins and Alfredo Simon to the Tigers, and Rick Porcello going from Detroit to the Red Sox among the several starters changing places.
The #WinterMeetings kept everyone on edge until its final moments: http://t.co/iLWYeBL7Gy pic.twitter.com/0pu85Aj9cv

- MLB (@MLB) December 11, 2014
The finished business came fast and furious in the final hours of the Meetings, and there's little doubt that more moves have been negotiated in San Diego this week and will be coming to the fore in the days and weeks ahead. The Dodgers continued to shake things up with the Kemp trade, as yet unofficial, on the heels of a series of Wednesday moves, and the Cubs certainly leave town on a high after snatching up the biggest free-agent prize of the meetings by agreeing to terms with left-hander Jon Lester.
---
Winter Meetings action
Day 4: Dec. 11
Transaction
Official?
OF Matt Kemp
C Tim Federowicz
Traded to Padres
No
C Yasmani Grandal
RHP Joe Wieland
RHP Zach Eflin
Traded to Dodgers
No
OF Yoenis Cespedes
RHP Alex Wilson
Traded to Tigers
Yes
RHP Rick Porcello
Traded to Red Sox
Yes
RHP Ervin Santana
Four-year deal with Twins
No
LHP Mat Latos
Traded to Marlins
No
RHP Anthony DeSclafani
C Chad Wallach
Traded to Reds
No
RHP Justin Masterson
One-year deal with Red Sox
No
RHP Alfredo Simon
Traded to Tigers
Yes
RHP Jonathon Crawford
IF Eugenio Suarez
Traded to Reds
Yes
LHP Ross Detwiler
Traded to Rangers
No
OF John Mayberry Jr.
One-year deal with Mets
No
RHP Andre Rienzo
Traded to Marlins
Yes
LHP Dan Jennings
Traded to White Sox
Yes
Indeed, the Lester deal was the linchpin it was advertised to be to get a lot more activity rolling, right up to the final hours. With a flurry of trades for starting pitching already on the board, sources tell MLB.com that Ervin Santana is headed for the Twins rotation and Justin Masterson is heading back to the Red Sox. It's clear the market for starting pitching, and the overall market, loosened up considerably after Lester made his decision earlier this week.
It might have seemed like the Dodgers were in on all the action in the last 24 hours of the meetings, and they came pretty close. The biggest name coming is Jimmy Rollins and the biggest one going is Kemp, runner-up in Most Valuable Player Award voting in 2011 but fighting health issues since, remaining plenty dangerous when he's right. The Padres will receive Kemp and catcher Tim Federowicz in exchange for catcher Yasmani Grandal, pitcher Joe Wieland and Minor League pitcher Zach Eflin, a baseball source told MLB.com. With the Dodgers also sending $31 million, the Padres will be on the hook for five years and $75 million on the remainder of Kemp's contract.
The Tigers made their presence known with a pair of trades for players who were All-Stars in 2014 -- Cespedes while with the A's and before his trade to the Red Sox for Lester, and Simon while with the Reds in the midst of a career year. While a Cespedes trade was rumored for days, Tigers president and GM Dave Dombrowski said that wasn't a move they could make unless the Tigers could get some starting pitching elsewhere. When the Simon deal materialized, so did the acquisition of one of the game's unique talents in Cespedes, who will join a lineup that already includes Miguel Cabrera and Victor Martinez.
It is with a lot of emotion that I say goodbye to the city and the fans who have been there since the… http://t.co/IbyhZWQ55B

- Matt Kemp (@TheRealMattKemp) December 11, 2014
"He's a very athletic guy who can play left field and cover ground out there," Dombrowski said of Cespedes. "There's not a lot of offense that's around in the game. And so for us, when we start adding up all the dynamics of how our club fit together, he fit very well for us."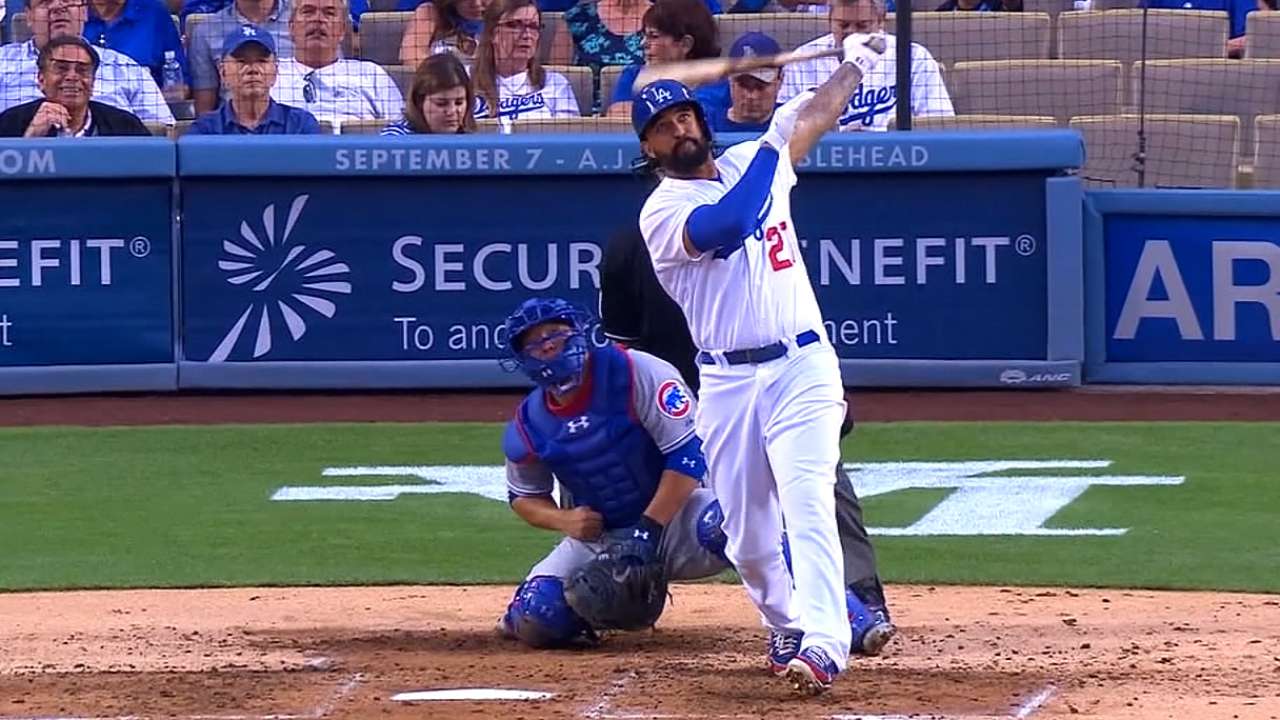 The price to get a player the Tigers have been interested in since he came from Cuba three years ago was Porcello, a first-round pick by Detroit who has had some highs and lows in his first few years. The Red Sox took him on as they continued to piece together their rotation in rapid fashion -- once all of Boston's new moves become official, the projected rotation will consist of Clay Buchholz, Joe Kelly, Porcello, Masterson and Wade Miley, whose trade from Arizona is still pending. Masterson is getting $9.5 million for one year, sources tell MLB.com.
Thank you Detroit fans for everything! It's been a pleasure playing in front of you. Excited to start a new chapter in Boston!!!

- Rick Porcello (@RickPorcello) December 11, 2014
Yet another starter to make a move Thursday was Latos, whose trade to Miami along with Simon's departure for Detroit showed that the Reds were serious when saying they might be moving some pitching this offseason. Starters Johnny Cueto and Mike Leake and closer Aroldis Chapman are still in the fold after some rumors circulated about each of them, and the Reds have four new players in the mix, along with a little more flexibility.
"We're in a better position to start looking at some other possibilities to improve our club -- the hitter we're looking for and some bullpen depth," Reds GM Walt Jocketty said.
Also on Thursday:
One word: Whew. And there's still plenty to do as the offseason continues, with top free agent Max Scherzer's destination still unknown and trades involving the Phillies' Cole Hamels and others still very much in the realm of possibility.
As finishing acts go, this one went right along with the rest of the 2014 Winter Meetings -- never a dull moment, more substance than just a series of rumors, big names moving from one team to another. This was a getaway day to beat all, and it aptly wrapped up a Winter Meetings that was packed with action from beginning to end.
John Schlegel is a national reporter for MLB.com. You can follow him on Twitter @JohnSchlegelMLB. This story was not subject to the approval of Major League Baseball or its clubs.