MLB.com Columnist
Phil Rogers
Flurry of moves may be just the beginning for Tigers, Red Sox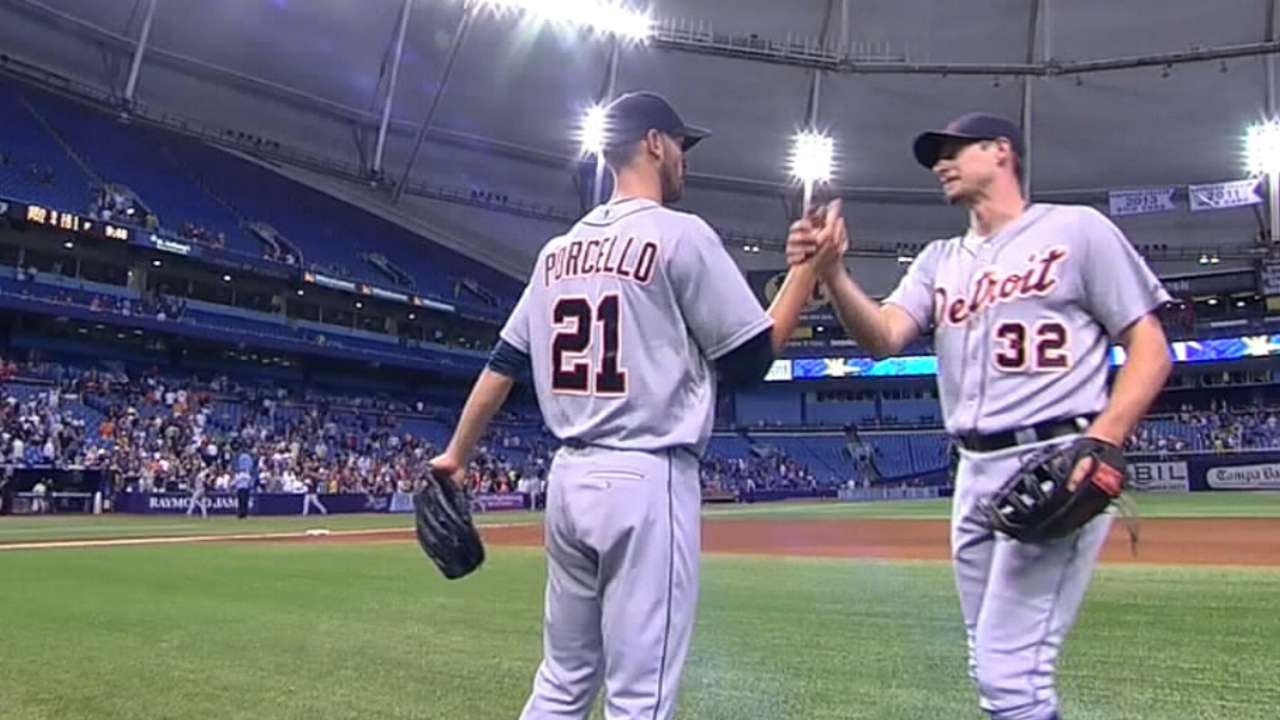 SAN DIEGO -- So what did you think the Red Sox and the Tigers were going to do? Punt?
Yeah, right. Even after the wild flurry of moves that restated the two teams' intention to roll on to the 2015 World Series without the aces who led them into their most recent postseason appearances, history says they might just have something really crazy left in their bag of tricks.
A seven-year, $210 million contract by the Tigers to keep Max Scherzer? A decision by the Red Sox to pay the painful cost in terms of young talent to pry Cole Hamels from the Phillies?
Check back later on those moves.
But first let's absorb what these two American League powerhouses did in a span of 24 hours on the way to the San Diego airport. The biggest move was their swap of Rick Porcello for Yoenis Cespedes, but there were two other trades and one free-agent signing between them as they did some necessary restocking. Wade Miley, Justin Masterson and Alfredo Simon will figure largely in the teams' 2015 plans, no matter what happens next.
It's clear that the Tigers are no longer seen as the default favorite in the AL Central. They won 10 fewer games than the Royals in 2014, if you count October, and have done nothing significant to improve the bullpen that lets them down every October. The Indians are a favorite of analysts thanks to Corey Kluber and their young, highly efficient pitching staff. And the White Sox might have won the Winter Meetings with their addition of Jeff Samardzija and David Robertson.
Trying to rebound from a chaotic last-place 2014 season, the Red Sox invested heavily to add Pablo Sandoval and Hanley Ramirez in November. But losing Jon Lester to the Cubs on Tuesday was a blow that could be felt a long time -- or at least until next October, if they can come out of the woodwork and win their fourth World Series in 12 years.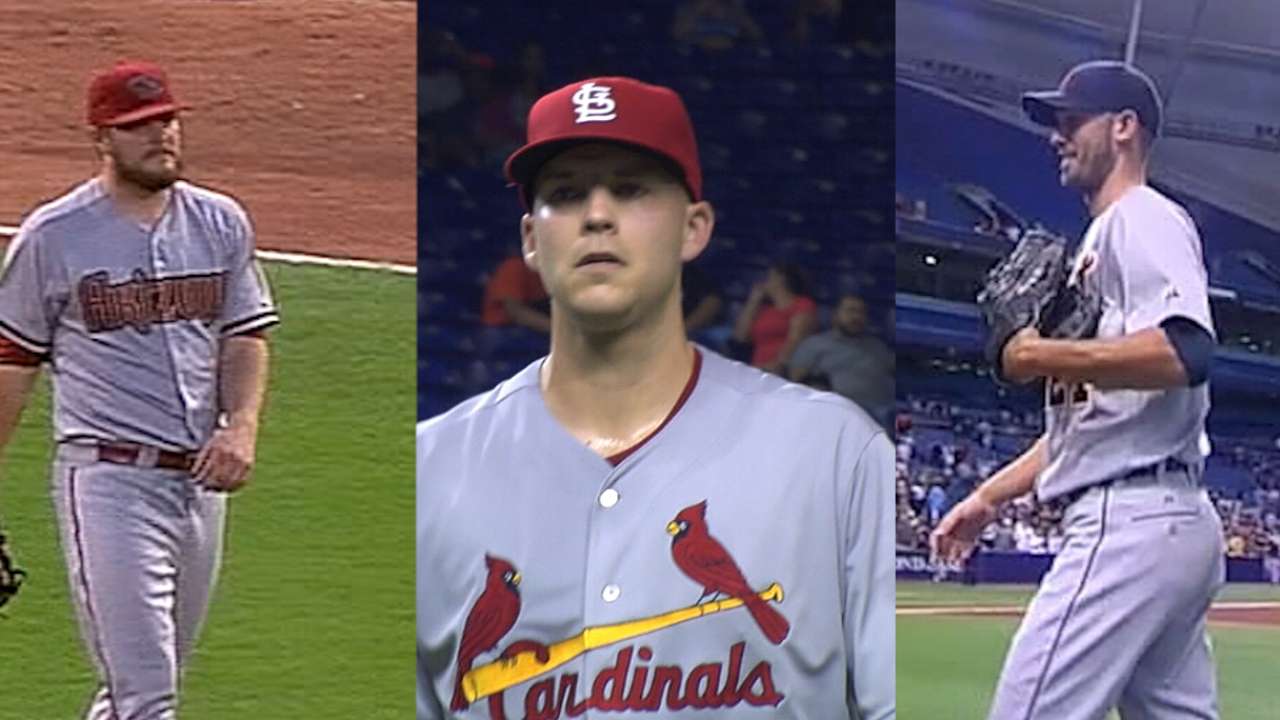 With these guys, you never know. Even with two holes in the front of the rotation, some Vegas oddsmakers are listing the Red Sox as high as second in the future World Series books.
General manager Ben Cherington had said he was "moving on" after losing out on Lester, and it didn't take him long to do that.
The Red Sox had only two pitchers on the roster who had worked 100 Major League innings last season, and Cherington traded one of them (Rubby De La Rosa, along with pitching prospect Allen Webster) to the D-backs to get Miley, a 2012 All-Star who has quietly thrown 200 innings each of the last two seasons. Miley will work alongside Porcello, whose experience is beyond his age (25), and Masterson, whose health Cherington is betting on.
With Ramirez expected to play left field, the Red Sox were facing an outfield overload. Cherington knew that the shortage of available impact bats would give Cespedes value even if he, like Porcello, is only one year away from free agency. He could deal Cespedes because he has Shane Victorino and Allen Craig available to play right.
Pending another big addition, the Red Sox left San Diego with a rotation that features Clay Buchholz, Joe Kelly, Porcello, Miley and Masterson, with young arms Henry Owens, Anthony Ranaudo and Edwin Escobar sure to create excitement in Fort Myers, Fla. That's the kind of lineup that can win a lot of games if the loaded lineup pounds opponents.
Speaking of pounding opponents, that's exactly what Cespedes will do hitting alongside the likes of Miguel Cabrera, Victor Martinez and J.D. Martinez in Detroit. He's a year away from free agency himself, and no doubt reeling after a second trade in his short North American career.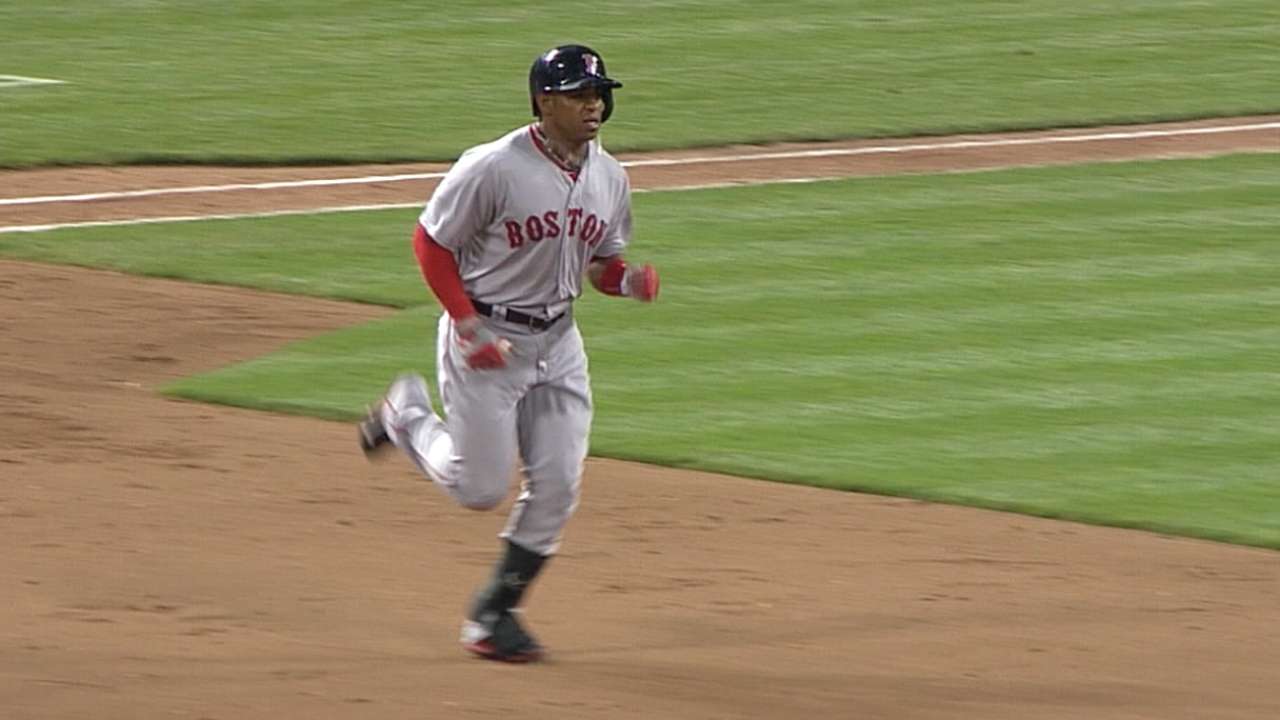 But he's still the guy in that crazy showcase video, when he looked like equal parts Bo Jackson, Herschel Walker and Mike Trout. He wasn't the same consistent hitter the last two seasons as he was in 2012, when he gave the A's a .292 batting average, a .356 on-base percentage and 23 homers, but he could be a major force in Detroit.
There's talk of Cespedes in the No. 2 spot, between Ian Kinsler and Cabrera. That would get a pitcher's attention. He'll replace the departed Torii Hunter in right field, buying a little more development time for 23-year-old Steven Moya, who was the Eastern League MVP last season, hitting 35 home runs but striking out 161 times.
Simon, acquired from the Reds for prospects, replaces Porcello in a rotation headed by Justin Verlander, David Price and Anibal Sanchez. Tigers GM Dave Dombrowski is also excited about Shane Greene, whom he received from the Yankees in the three-team trade that sent Didi Gregorius to the Yankees.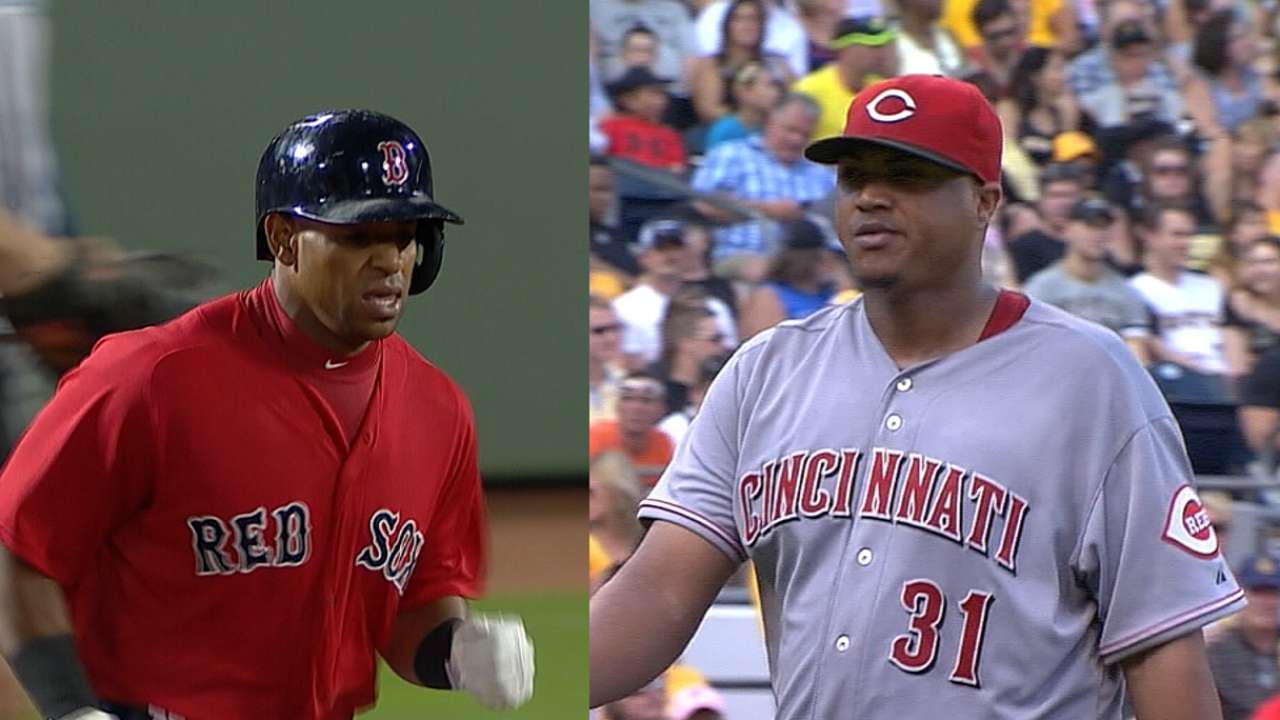 For the Tigers, the big trick is going to be convincing Scherzer to return. Scherzer is clearly going to win the bet he took on himself by turning down that $144 million extension offer a year ago, but there's less baggage between him and his original team than there was for Lester when the Red Sox tried to sign him after trading him last summer.
Scherzer and his agent, Scott Boras, seem sure to take Detroit on a wild ride over the next few weeks, but here's the thing: Detroit still has nightmares about the 2006 and 2012 World Series, along with a string of disappointing series in earlier rounds.
So even if they lose Scherzer to a team like the Yankees, Nationals, Giants or Cardinals, they'll go down with a fight, the way the Red Sox did with Lester.
Phil Rogers is a national columnist for MLB.com. This story was not subject to the approval of Major League Baseball or its clubs.