MLB.com Columnist
Bill Ladson
Quiet Meetings leave Nats looking at busy couple months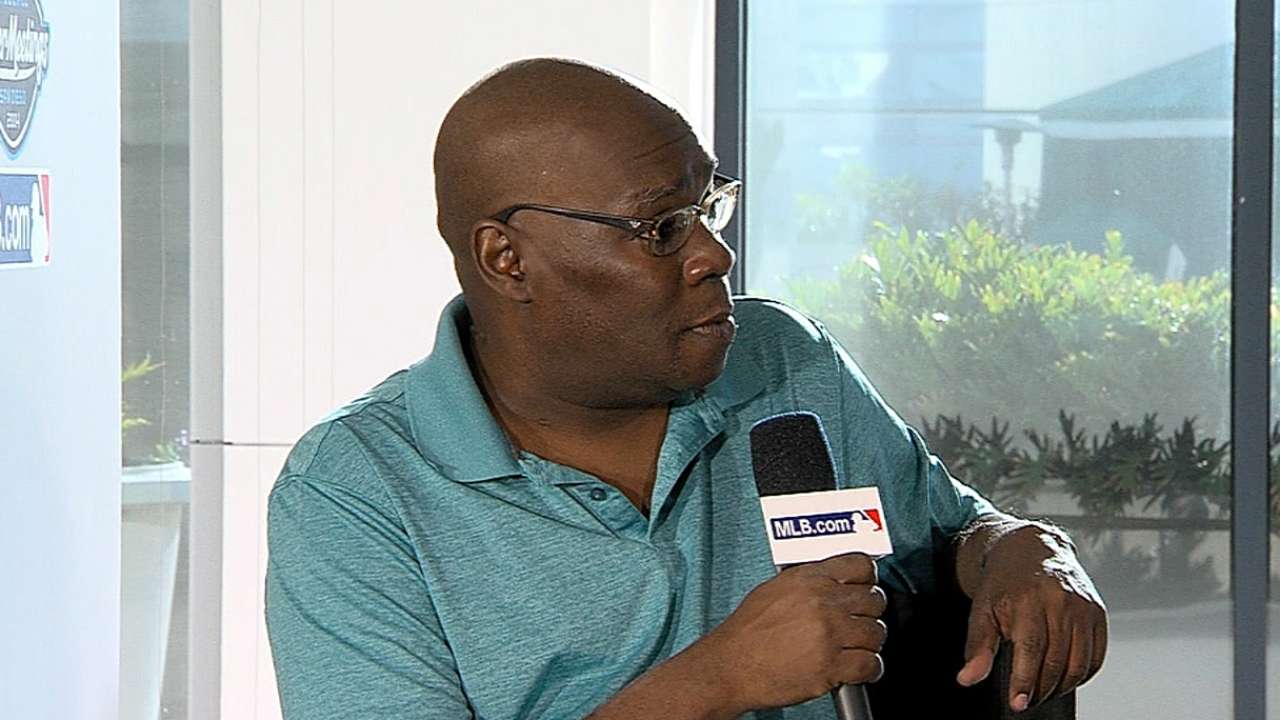 SAN DIEGO -- There was a lot of talk about what the Nationals were going to do at the Winter Meetings, but other than a reported deal sending left-hander Ross Detwiler to the Rangers for two Minor Leaguers, it was a quiet four days for general manager Mike Rizzo and his staff.
But the Nationals are far from done. They still need to figure out what to do with Jordan Zimmermann, Doug Fister, Ian Desmond, Tyler Clippard and Doug Fister, all of whom could leave via free agency after the 2015 season.
As one person in the organization put it, it's going to be hard signing all five players, but the team will not give the players away in trades. "It has to be the right deal," the source said
"We are going to make good baseball deals whenever we find them," general manager Rizzo said. "There is no timetable. We don't have to do anything [at the Winter Meetings]. ... If and when the right deal comes about, we'll pull the trigger, like we always do. We are never afraid to make a trade. We'll continue to be aggressive and bold, try to increase our productivity and upgrade the club any way we can."
Rizzo indicated that opposing teams have interest in Clippard, but Rizzo was quick to say that Clippard was one of his setup men and that Drew Storen would be the closer.
"Drew will be penciled into the ninth inning, Clip in the eighth inning. We'll take it from there," Rizzo said.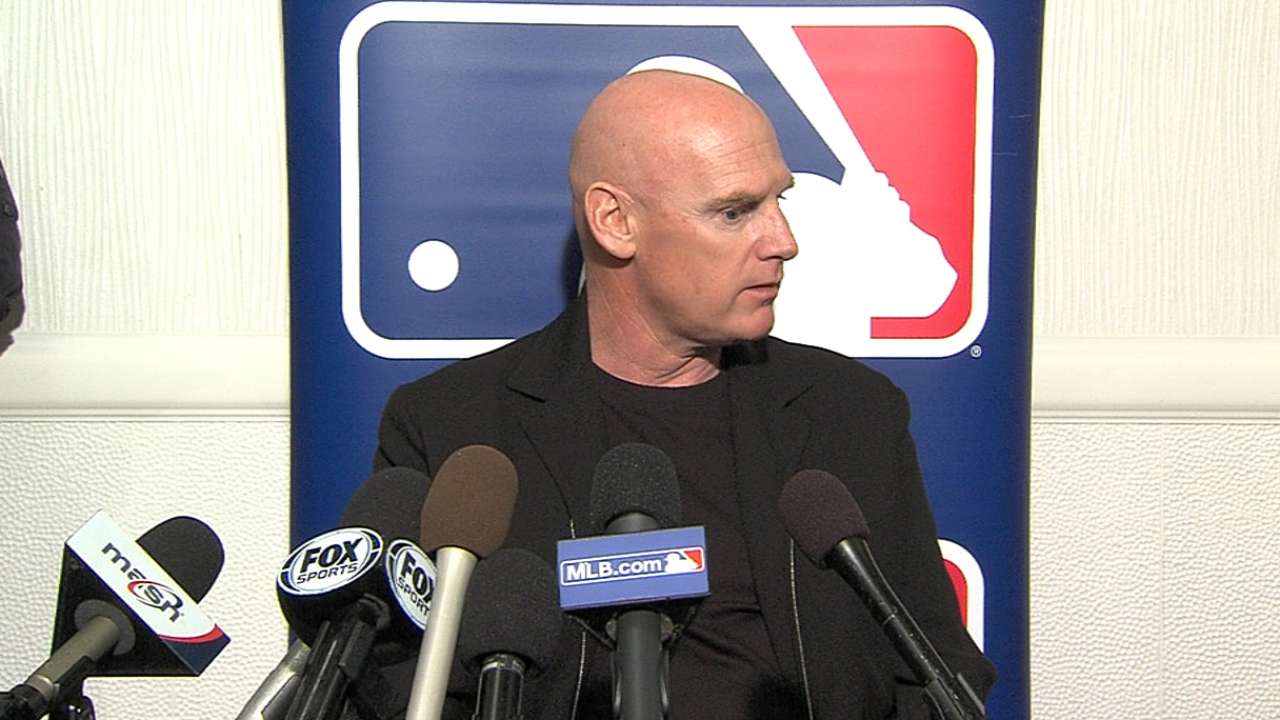 Deals done: Re-signed Kevin Frandsen to a one-year, $1 million deal, avoiding arbitration; Traded Detwiler to the Rangers for two Minor Leaguers, pending physicals. It's not known who the Nationals are getting in return.
Rule 5 Draft activity: The Major League roster was set at 40, so the Nationals didn't participate in the Major League Phase of the Rule 5 Draft. They had a chance to participate in Triple-A and Double-A phases of the Draft, but they passed.
"We did our due diligence for the exercise and prepared our rosters accordingly," assistant general manager Doug Harris said. "We felt good about it going in, but you never know how other people assess your players. Like I said, we did our due diligence."
Goals accomplished: The Nats were able to sign Frandsen, who was the team 's best bench player. They were able to sign Emmanuel Burriss to a Minor League contract with an invitation Spring Training. Burris could add speed to the bench.
Unfinished business: It depends on how they look at it. They could acquire a third baseman and put Anthony Rendon back at second base. Rendon could remain at third if they can acquire a second baseman. Free agents such as Asdrubal Cabrera and Jed Lowrie are still out there. Danny Espinosa is still on the club, and the team could find a platoon partner for him.
In addition to addressing the futures of Zimmermann, Fister, Desmond, Clippard and Span, the Nationals are still looking to improve their bench. Pinch-hitters hit .144 last season.
Team's bottom line: "When dominoes fall, they do change the landscape. For example, after David Robertson signed, our relievers came more into focus with other clubs. We have a lot of traffic on those guys." -- Rizzo
Bill Ladson is a reporter for MLB.com and writes an MLBlog, All Nats All the Time. He also can be found on Twitter @WashingNats. This story was not subject to the approval of Major League Baseball or its clubs.