Winter Meetings featured more roster turnover for A's
After getting younger with Moss, Samardzija deals, additional new parts could be on the way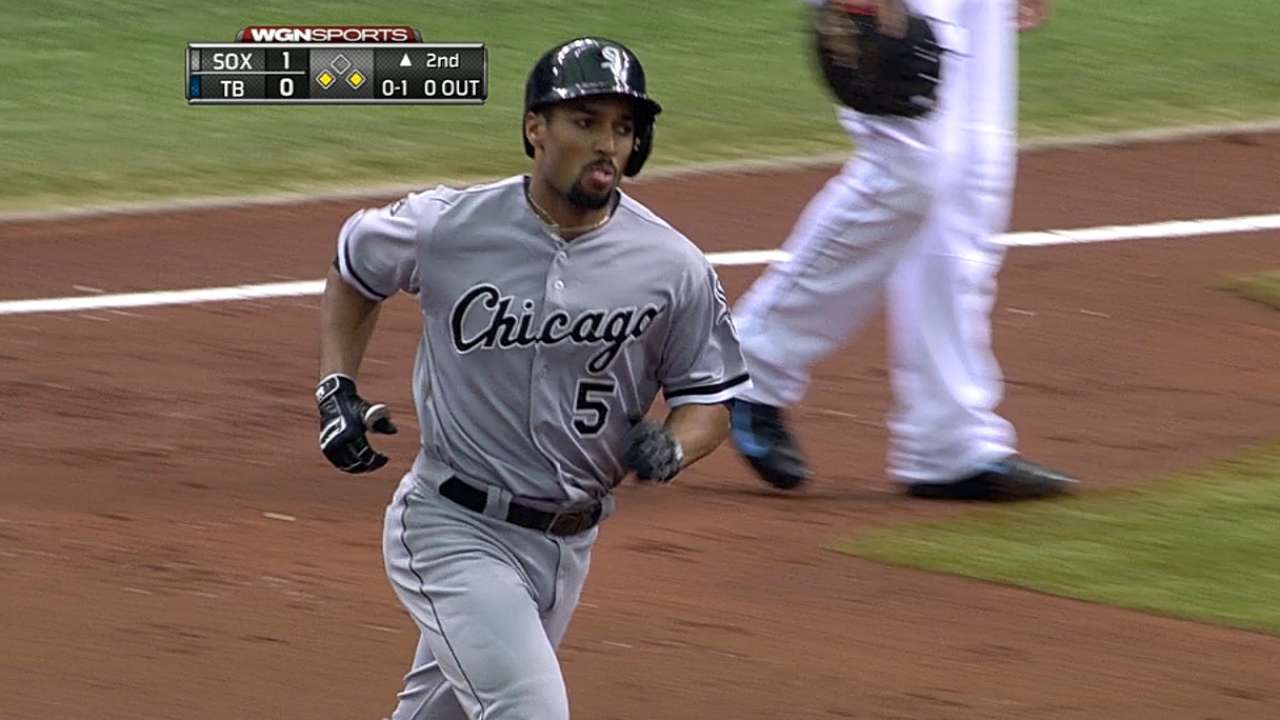 SAN DIEGO -- After stumbling to the finish line and making another early postseason departure, the A's quickly assessed their own parts, evaluated those of their rivals, and in taking a realistic look at both, opted for a complete offseason makeover.
"This is how it is here," said general manager Billy Beane. "Every time we've done it, we're trying to be proactive. You have to be realistic. It's not necessarily just a reflection on our team, but also recognizing who your competition is.
"Look, in the second half of the season, starting in June, we had one of the worst records in the game, and we lost some very critical players, guys who are going to get a lot of money. You lose those guys, you couple that with the trend line of the team performance, you talk about the division ... you have to take all those things into account and realize when the time to do things is. If you wait too long, you cost yourself a number of years."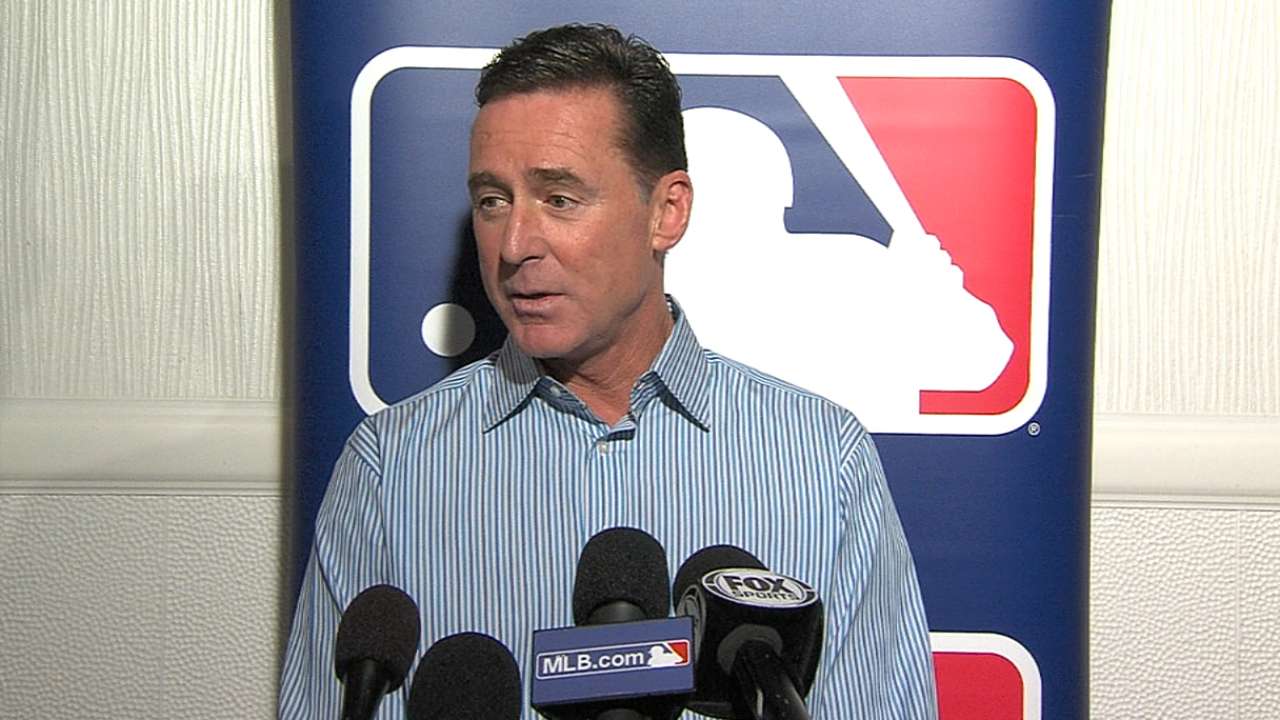 Today, the A's hardly resemble the club that bowed out of the American League Wild Card Game. Gone are Josh Donaldson, traded to Toronto for Brett Lawrie and three prospects, and Brandon Moss and Jeff Samardzija, both traded within the first two days of the Winter Meetings, which concluded Thursday with the Rule 5 Draft.
In dealing Moss to the Indians and Samardzija to the White Sox, the A's netted another five youthful players, including their next everyday shortstop in Marcus Semien, while also trimming more than $15 million from their 2015 payroll. Those funds are expected not to be pocketed but reallocated to other players, for the A's are far from done this winter.
Though it appeared they were potentially preparing for a rebuild, Beane is quick to offer a reminder that he doesn't do those. Rather, he retools, as he did at the conclusion of the 2011 season, when he traded three All-Star pitchers: Gio Gonzalez, Trevor Cahill and Andrew Bailey. Fans were furious, but Beane soon extended outfielder Coco Crisp, signed Yoenis Cespedes and Bartolo Colon and traded for Seth Smith, and the A's went on to win the AL West.
They're reached the postseason in three consecutive seasons and are not conceding a fourth.
"We'll take a step back and survey the landscape over the next couple weeks and see where we go from here," said assistant general manager David Forst. "Like Billy said, we have the ability now to start making some additions, and we have the payroll flexibility to do it and some spots we can upgrade on our club."
Rule 5 Draft activity
The A's didn't make a peep during the Rule 5 Draft, neither selecting nor losing a player in any phase. They did, however, trade for the Rockies' selection, infielder/outfielder Mark Canha, who came from the Marlins. Oakland sent Minor League right-hander Austin House and cash considerations to Colorado in return.
Goals accomplished
The A's turned back the clock in San Diego, continuing their latest offseason makeover by unloading Moss and Samardzija to land five cost-controlled players -- all of which could impact the Major League roster as soon as next year. In doing so, they continued to trim payroll, which will now allow them to make additions ahead of Spring Training.
Unfinished business
Though they're seemingly set at every position, the A's do have room for upgrades, notably in the infield. They could also add an outfielder to their current mix, which is currently without a true power bat.
Team's bottom line
"We spent a lot of Minor League capital on trying to give the last three teams every opportunity, and we did everything we could from a front-office standpoint. Nothing was sort of sacred in terms of what was available, because in some respect you can sort of see when your opportunity is going to be. Therefore, we also have to take a step back and now recognize we need to be cognizant of the future here, as well, and sort of get a little back in terms of younger players. If we think we have a shot, we're going to do it, and we did. Now it's time to also think about the next few years, not just about the next day." -- Beane
Jane Lee is a reporter for MLB.com. This story was not subject to the approval of Major League Baseball or its clubs.