Astros find necessary bullpen help at Meetings
Houston agrees to deals with relievers Gregerson, Neshek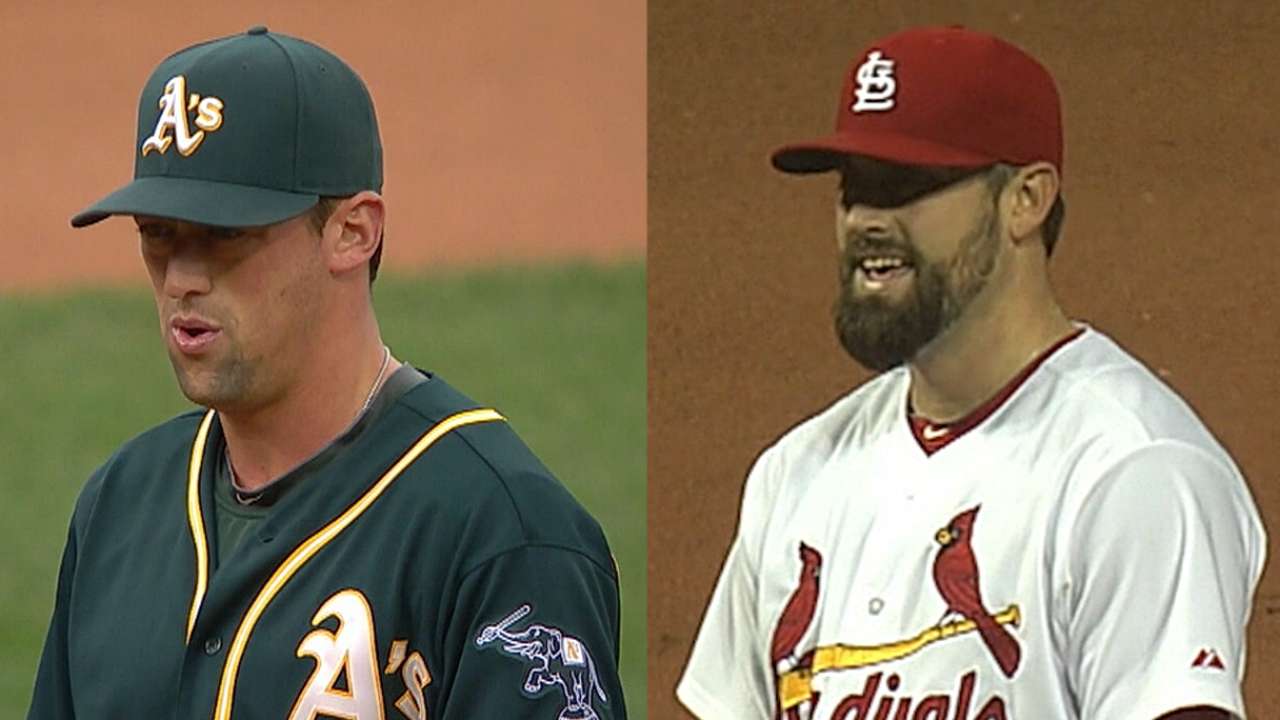 SAN DIEGO -- When the Winter Meetings came to an end Thursday, the Astros had achieved their top objective by bolstering their bullpen by agreeing to terms with right-handed relief pitchers Luke Gregerson and Pat Neshek, both of whom were flying to Houston on Thursday to take a physical.
The deals with Neshek and Gregerson are expected to be announced Friday, giving the Astros a pair of high quality bullpen arms to combine with Chad Qualls, Josh Fields and lefty Tony Sipp.
Suddenly, the Astros' bullpen, which has blown more games than any other team in the last two years, is now one that projects to be good. Gregerson agreed to a three-year deal worth $18.5 million, and Neshek agreed to a two-year deal worth $12.5 million with an option.
With Gregerson and Neshek on the way, the Astros turned their attention to starting pitching, but don't expect them to be in the running for Max Scherzer. General manager Jeff Luhnow said the club wants to add a middle-of-the-rotation arm, though nothing is imminent.
"We like our rotation, but feel like there is room for one proven Major League starter right in there somewhere in the middle of the rotation," he said.
Luhnow said Dallas Keuchel, Collin McHugh, Scott Feldman and probably Brett Oberholtzer have rotation spots locked up, so there's room for one more arm. There will be internal candidates -- Mike Foltynewicz, Samuel Deduno, Alex White, etc. -- but the Astros want another vet in the mix.
The infield remains a priority as the team left San Diego, too. The Astros are looking to add some offense at third base and shortstop, which could be accomplished by signing one player to play both positions. Jed Lowrie remains a realistic option to return to Houston.
Don't expect the Astros to give any long-term commitments at those positions considering they have Colin Moran and Rio Ruiz in the pipeline at third, and former No. 1 overall pick Carlos Correa on his way through the system as well.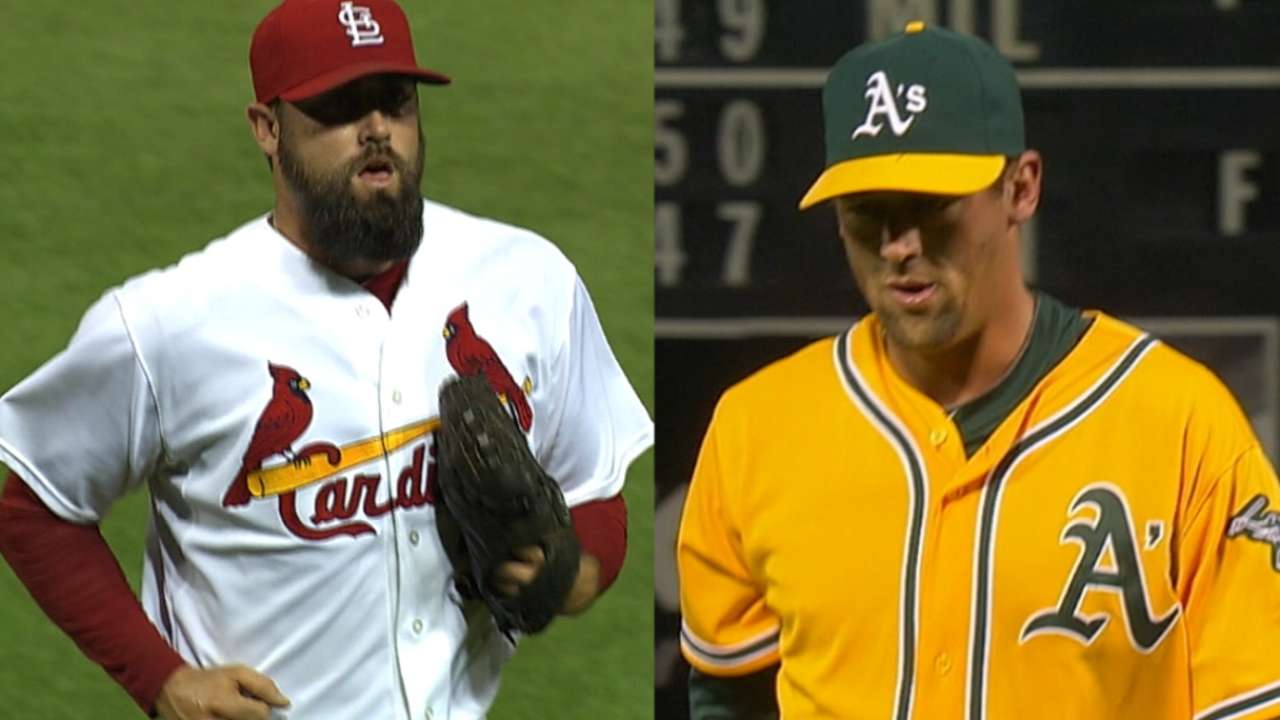 Deals done: The Astros agreed to terms with Neshek and Gregerson.
Rule 5 Draft activity: With their farm system stronger than it has been in years, the Astros couldn't protect all the players they wanted and lost three in the Major League phase of the Rule 5 Draft, including former first-round Draft pick outfielder Delino DeShields Jr., who was taken by the Rangers with the No. 3 overall pick. They also lost right-handed pitcher Jandel Gustave (Red Sox) and left-handed pitcher David Rollins (Mariners). The Astros selected right-handed pitcher Jason Garcia from the Red Sox and then traded him to the Orioles in exchange for $75,000. In the Triple-A phase, the Astros select catcher Luis Flores from the Cubs, who took outfielder Ariel Ovando from the Astros. Flores will likely begin the season at Triple-A Fresno. The Cubs are going to turn Ovando into a pitcher.
Goals accomplished: The Astros achieved their top offseason objectives by getting Neshek and Gregerson to add to the back of their bullpen, which suddenly looks pretty solid. Qualls, who closed last season, will provide another strong late-inning option. Even though the Astros came up short on David Robertson and Andrew Miller, they were pleased with the results.
Unfinished business: Once they got the deals with Neshek and Gregerson done, the Astros turned their attention to starting pitching and infield. Luhnow said he'd like to add a middle-of-the-rotation starter, and the club wants someone who can play third base and shortstop, which is why it has reached out to Lowrie about a possible reunion.
Team's bottom line: "We're unlikely to take many hours off. We're going to keep going at it until we feel like we have the roster coming to Spring Training that is going to help us win a lot more ballgames next year." -- Luhnow
Brian McTaggart is a reporter for MLB.com and writes an MLBlog, Tag's Lines. Follow @brianmctaggart on Twitter. This story was not subject to the approval of Major League Baseball or its clubs.