Rotation takes center stage as Winter Meetings end
After adding Porcello, Miley, Masterson, Cherington eyes another starter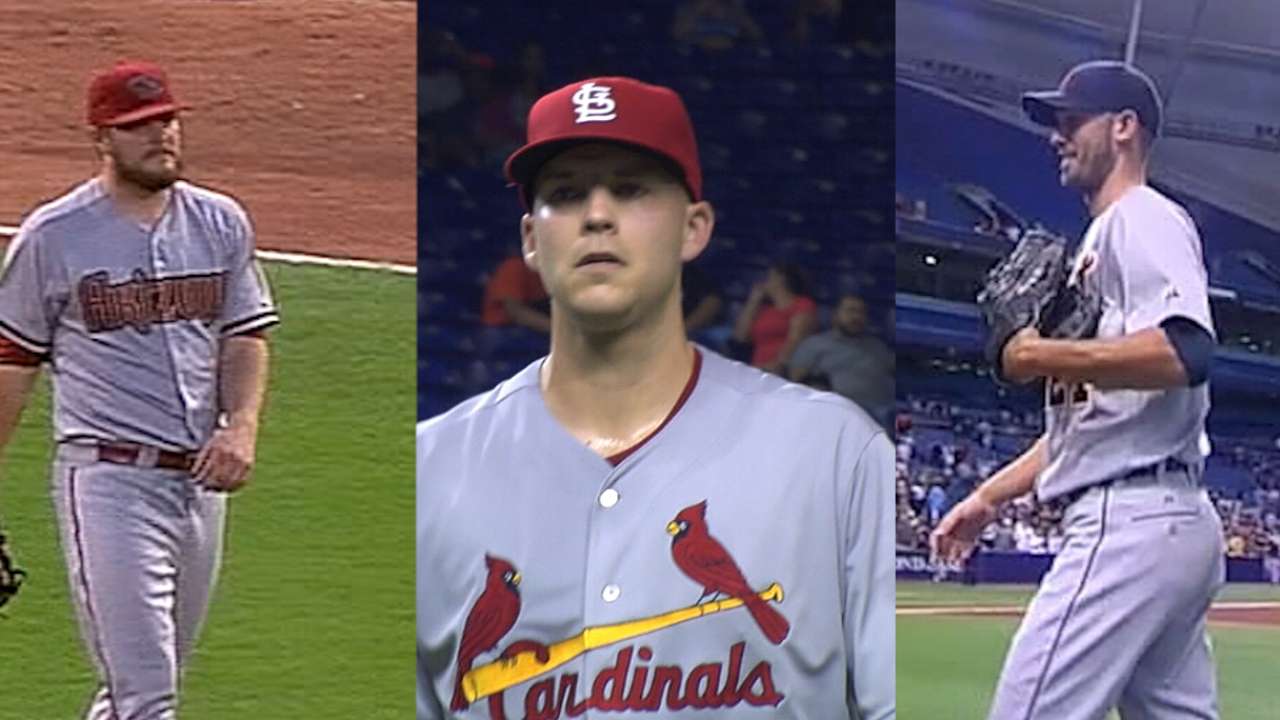 SAN DIEGO -- It was a whirlwind four days at the Winter Meetings for the Red Sox, who arrived with hopes of reacquiring Jon Lester but then swiftly made alternative moves once the lefty went to the Cubs.
General manager Ben Cherington had upgraded his offense before Thanksgiving with the additions of Pablo Sandoval and Hanley Ramirez. Bolstering the pitching staff was clearly the priority in San Diego, and Cherington acted on it.
Rick Porcello, a sinkerballer who won 15 games last season, will be a key new piece to the rotation. On Friday night, the Red Sox announced the addition of lefty Wade Miley (trade from the D-backs), and righty Justin Masterson (free agent) officially came on board Thursday night on a one-year deal.
The team currently lacks an "ace," although Clay Buchholz has pitched like one in spurts during his career.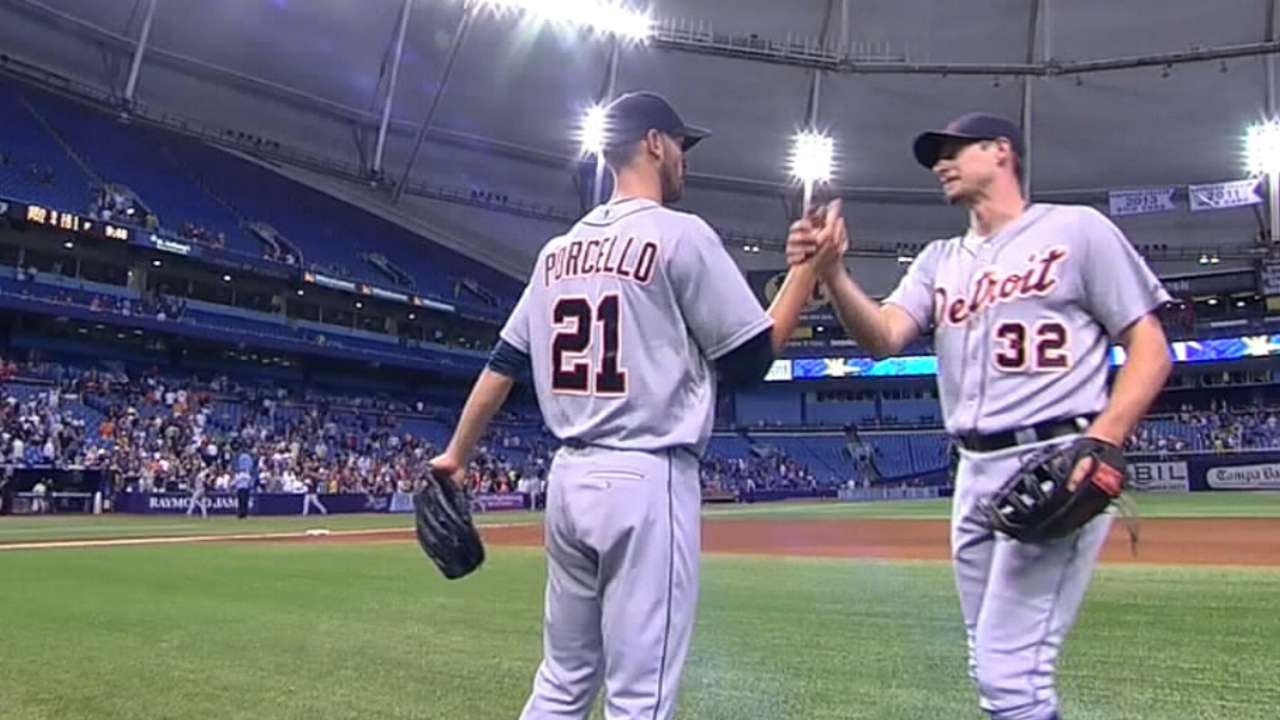 Cherington didn't rule out adding a true No. 1 pitcher before the end of the winter, but he is open to the possibility of going into the season without one, noting that someone could evolve into that role.
"I think it can be done," said Cherington, when asked about trying to build a winning team without an ace. "I think there are good teams that have both versions. I think we feel it's never a question about whether a team would benefit from having an ace or a front-of-the-rotation type of starter.
"The question is how do you get them and where do they come from? If you're looking at baseball in 2014, the top 10-15 starting pitchers in baseball, there's a bunch of them that two years ago would not have been on that list."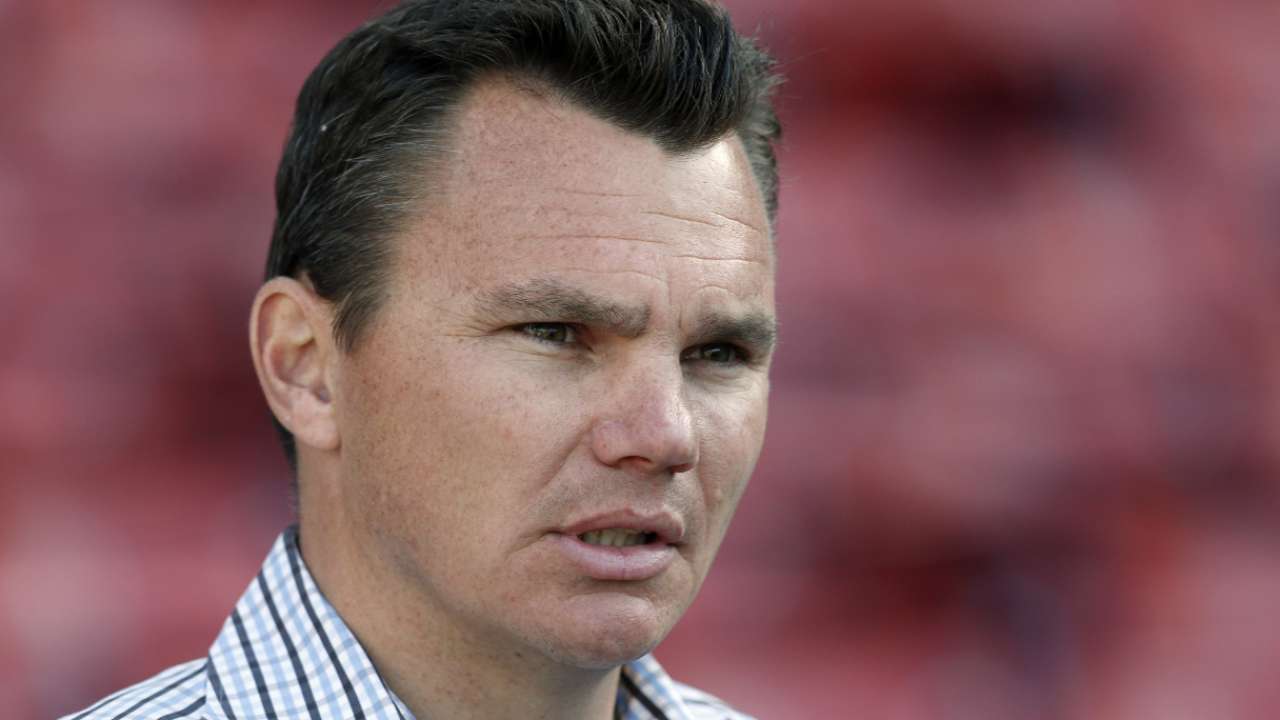 Deals done
The Sox acquired Porcello from the Tigers for outfielder Yoenis Cespedes, right-hander Alex Wilson and Minor League left-hander Gabe Speier.
Despite Masterson having a rough 2014 season, Boston and the right-hander signed a one-year, $9.5 million contract.
The Sox also finalized a trade that sent right-handers Rubby De La Rosa and Allen Webster, plus Minor League infielder Raymel Flores, to the D-backs for Miley. In a separate deal with Arizona, Boston acquired righty Zeke Spruill for Minor League righty Myles Smith.
Rule 5 Draft activity
The Red Sox selected right-hander Jandel Gustave with the sixth pick in the Rule 5 Draft, but they then traded him to the Royals.
Goals accomplished
Cherington acted quickly after losing out on Lester by fortifying the depth in his rotation.
Unfinished business
If the Red Sox make another major move this winter, it will likely result in the acquisition of an ace-caliber pitcher. James Shields could be a target on the free-agent market. Cole Hamels could be traded by the Phillies.
Team's bottom line
"I think we still feel like the Winter Meetings is relatively early in the offseason and there's a long way to go, and we'll see what comes to us." -- Cherington
Ian Browne is a reporter for MLB.com. Read his blog, Brownie Points, and follow him on Twitter @IanMBrowne. This story was not subject to the approval of Major League Baseball or its clubs.