Royals plant seeds for future moves at Meetings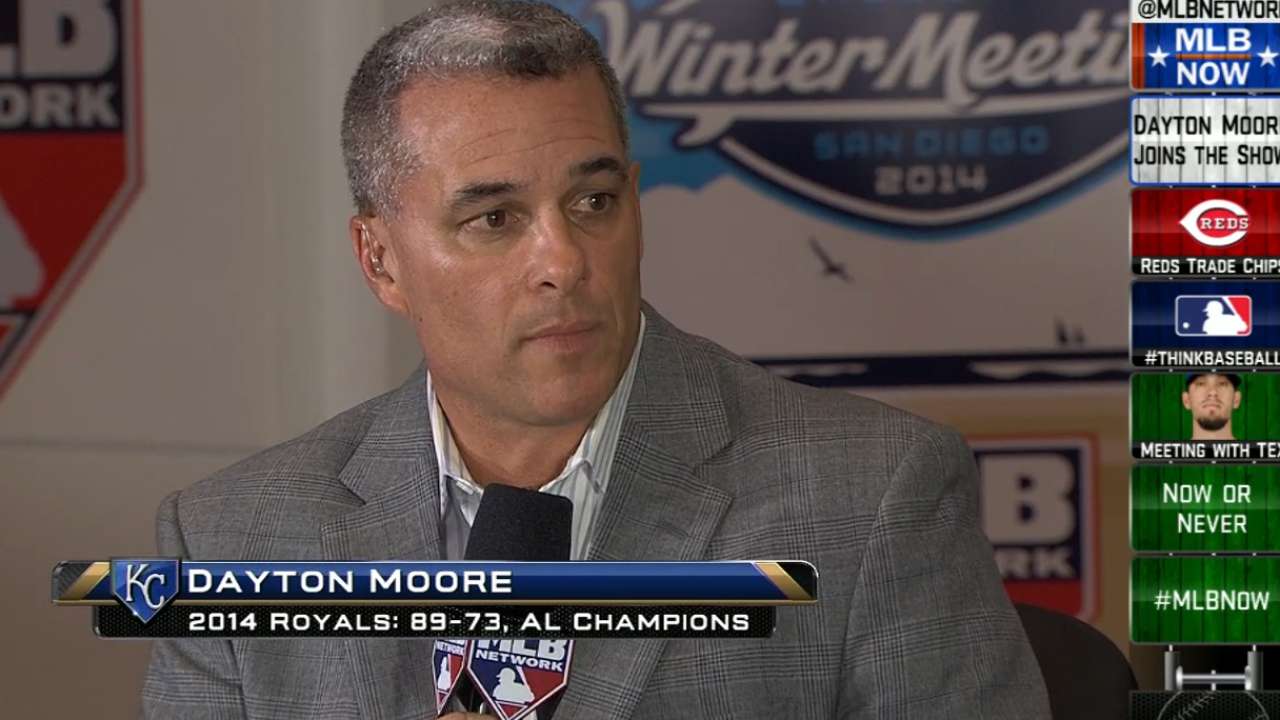 SAN DIEGO -- The Royals entered the new era of an American League title defense with some roster vacancies to fill, and the sunshine and relaxing vibe of San Diego didn't prevent them from getting to work on putting down the check marks.
The Royals came into the Winter Meetings with the publicly stated goals of landing a bat or two, including an outfielder, and a starting pitcher. By Thursday afternoon, as the team's brass departed Southern California, the Royals had appeared to have taken care of one of those priorities while also taking a chance on a Rule 5 pick that could end up paying off in years to come.
A source told MLB.com that the Royals had agreed to terms, pending a physical, with designated hitter and occasional first baseman Kendrys Morales on a two-year, $17 million deal with incentives that could push the number to $18.5 million. Kansas City also traded for 22-year-old right-hander Jandel Gustave, who had been selected by the Red Sox from Houston in the Major League portion of the Rule 5 Draft.
Meanwhile, general manager Dayton Moore said he felt confident that the club had planted the seeds for the upcoming transactions that will get his roster to where he wants it to be come Spring Training.
"We're optimistic about some things on the trade front and through free agency," Moore said. "We're looking to improve our team in both ways, both avenues. There's only so many different ways to acquire players. … I feel like we're moving closer in some areas."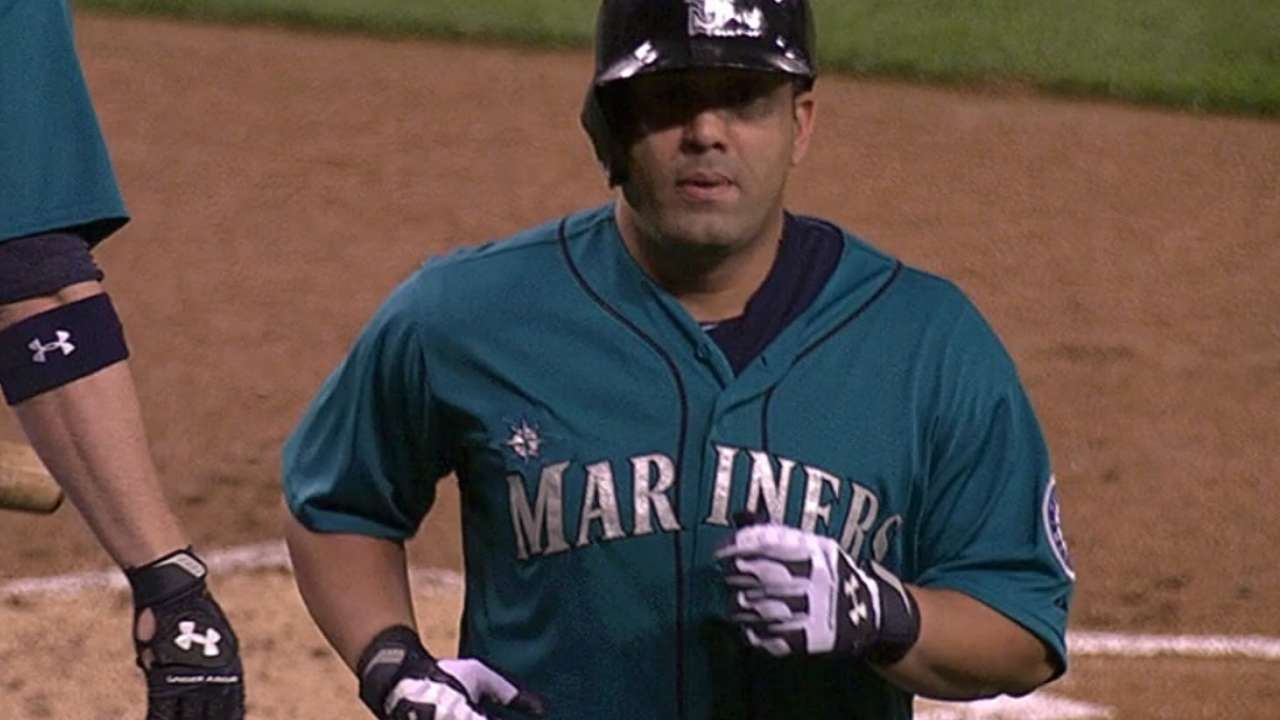 One player the Royals will not be reuniting with is starter Ervin Santana, who agreed to terms with the Minnesota Twins on a four-year, $54 million contract, pending a physical, according to a source. During the week, Moore indicated that Santana might be out of his team's price range, and the same could be said for former Royals outfielder Melky Cabrera, although Cabrera remained a free agent as of Thursday.
The Royals are still believed to be speaking with the representatives of outfielder Nori Aoki, so a reunion there could happen. As for trade possibilities, indications as of Thursday were that the Royals would be more likely to deal from their farm system than from their vaunted bullpen triumvirate of Kelvin Herrera, Wade Davis and closer Greg Holland.
"We know who we are, and we have to use our farm system aggressively to make things happen," Moore said. "And we'll continue with that. It's never easy to deal your homegrown players, but at the same time, it's part of the game and how we have to operate."
Deals done: Agreed to terms, pending a physical, with designated hitter/first baseman Morales.
Rule 5 Draft activity: Traded with the Boston Red Sox for right-handed pitcher Gustave. The 22-year-old, who has been in the Houston Astros' farm system and was plucked out of the Rule 5 Draft by the Red Sox with the sixth pick on Thursday before the swap, reached 100 mph with his fastball in the Dominican Winter League and showed Kansas City improved command.
Goals accomplished: The Royals appear to have replaced the departed Billy Butler with Morales and, according to Moore, made serious inroads in San Diego for deals that could come to fruition in the days or weeks ahead.
Unfinished business: The Royals still need a starting pitcher to fill in for free agent James Shields, who almost certainly will be signed by another club for big years and big dollars. Moore seems to be patient on this end, possibly exploring trade options or waiting for the free-agent market to further define itself. Kansas City also needs an outfielder, although that person could still be Aoki.
Team's bottom line: "There's a lot of noise, a lot of activity, a lot of interference [at the Winter Meetings], and sometimes you get back home and you get a chance to unpack things and let things settle, and think on it, and both parties become a little more comfortable, and deals get executed." -- Moore
Doug Miller is a reporter for MLB.com. Follow him on Twitter @DougMillerMLB. This story was not subject to the approval of Major League Baseball or its clubs.