High hopes: Meetings usher in new era for Cubs
Lester, Hammel, Montero adds have club aiming to contend; clubhouse leaders on winter list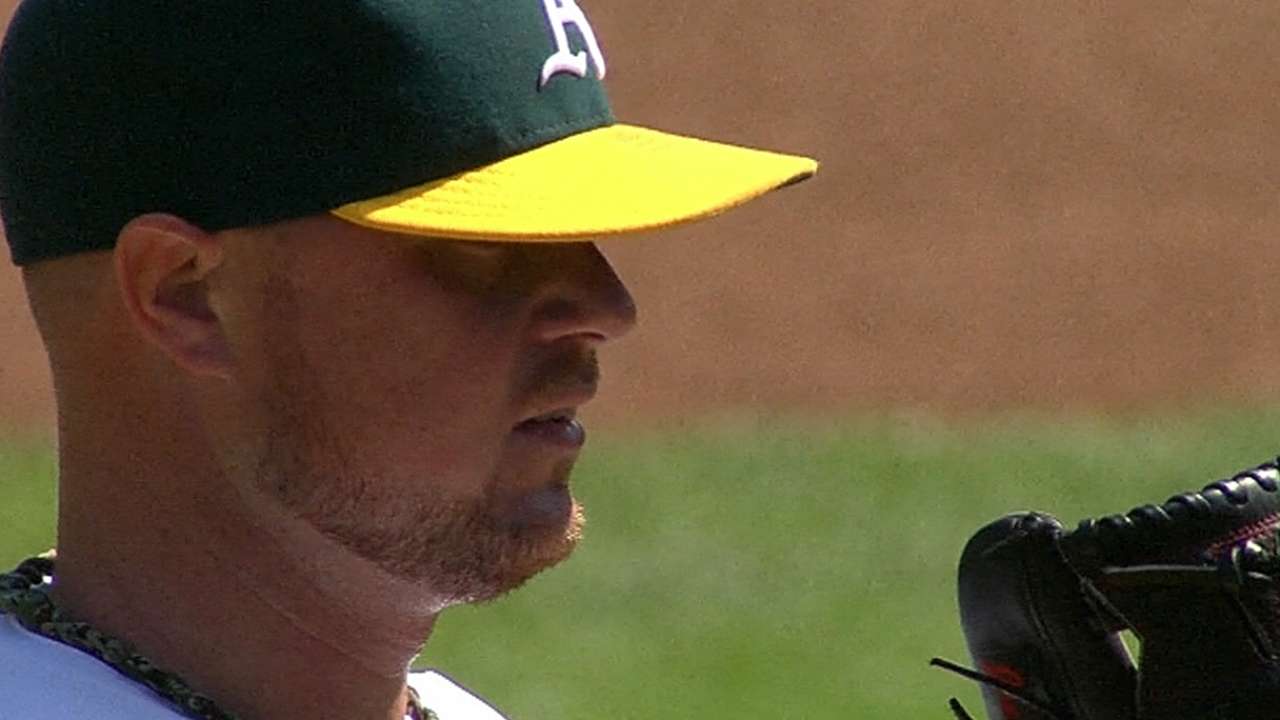 SAN DIEGO -- Was this a week that will be remembered as a turning point in Cubs history? General manager Jed Hoyer won't have an answer for that until possibly October.
The Cubs' front office headed back to Chicago on Thursday with several items checked off their offseason wish list, although the addition of free agents Jon Lester and Jason Hammel weren't made official by the team -- unless you count manager Joe Maddon's impromptu hotel lobby news conference late Tuesday.
"You spend a lot of time planning and trying to figure out who we'll target, and we've followed a plan, and we hope this week was a big step in executing that plan," Hoyer said.
---
Winter Meetings action
Day 4: Dec. 11
Transaction
Official?
OF Matt Kemp
C Tim Federowicz
Traded to Padres
No
C Yasmani Grandal
RHP Joe Wieland
RHP Zach Eflin
Traded to Dodgers
No
OF Yoenis Cespedes
RHP Alex Wilson
Traded to Tigers
Yes
RHP Rick Porcello
Traded to Red Sox
Yes
RHP Ervin Santana
Four-year deal with Twins
No
LHP Mat Latos
Traded to Marlins
No
RHP Anthony DeSclafani
C Chad Wallach
Traded to Reds
No
RHP Justin Masterson
One-year deal with Red Sox
No
RHP Alfredo Simon
Traded to Tigers
Yes
RHP Jonathon Crawford
IF Eugenio Suarez
Traded to Reds
Yes
LHP Ross Detwiler
Traded to Rangers
No
OF John Mayberry Jr.
One-year deal with Mets
No
RHP Andre Rienzo
Traded to Marlins
Yes
LHP Dan Jennings
Traded to White Sox
Yes
There are still holes to fill on the roster, and Hoyer admits "we're far from a finished product." Neither he nor president of baseball operations Theo Epstein paid much attention to comments from others in the National League Central about how the Cubs have changed the dynamic in the division with the addition of Lester.
"It was more fun in September to listen to [opponents] talking about how these series are difficult and these kids [on the Cubs] are making their lives hard then," Hoyer said. "To me that's a lot more gratifying than hearing people talk here [at the Winter Meetings].
"Ultimately, all that matters is what shows up on the field in April and how it carries out over the whole summer. We've become a place where other players know we've turned that corner and they realize being in Chicago when the team is winning is a lot of fun. Hopefully, a lot of players start to believe in that."
Hammel is expected to be introduced on Friday, and Lester will likely be in Chicago on Monday for his introduction. Then, it's back to work. The Cubs still have a young roster, and several players -- including Javier Baez, Jorge Soler, Kyle Hendricks and Arismendy Alcantara -- have some growing up to do.
"We haven't accomplished anything," Hoyer said. "We're trying to build an organization and get back to prominence and do that for a long time. That's the reality of where we are. If we're ever looking back happily, it's because we won. There's no other goal."
Deals done: The only move the Cubs officially announced was the acquisition of catcher Miguel Montero from the Diamondbacks for two Minor League pitchers, Jeferson Mejia and Zack Godley. Said Epstein of Montero: "He's a veteran, he cares a lot about winning. He's pretty vocal. In the right environment, he can be a leader for this ballclub. He's just a perfect fit."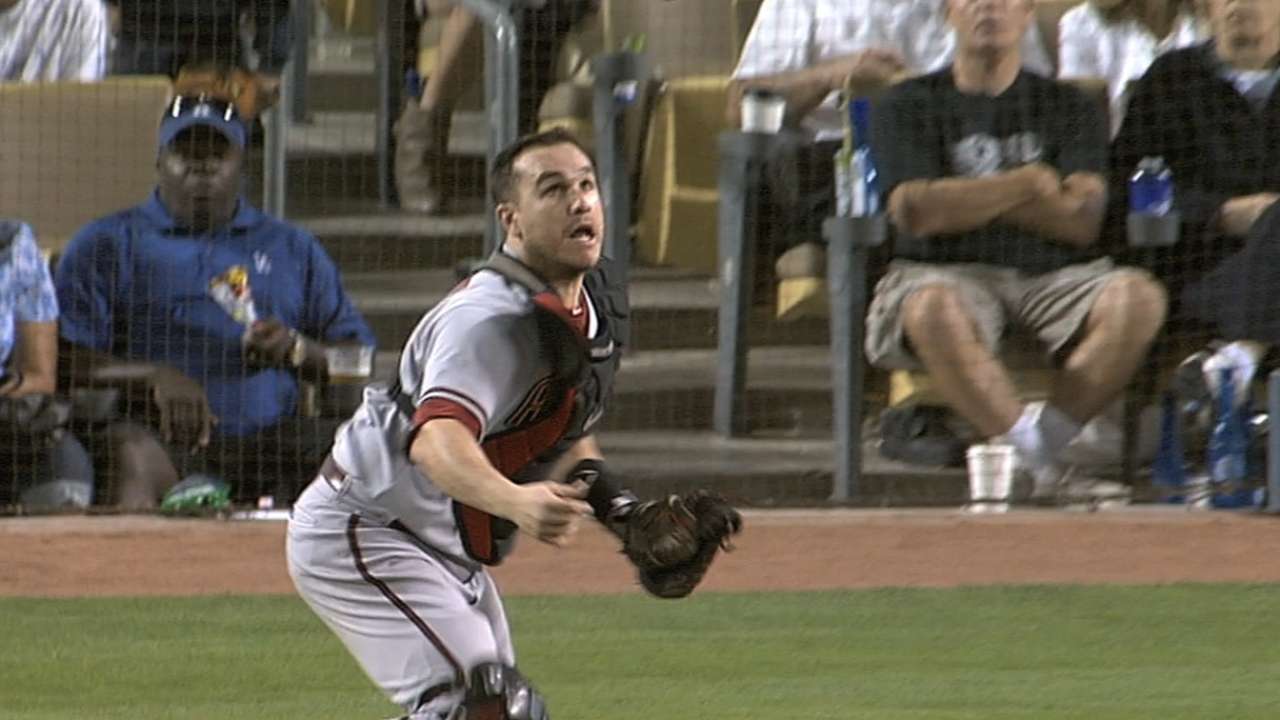 Rule 5 Draft: The Cubs selected shortstop Taylor Featherston from the Rockies, but then dealt him to the Angels for cash considerations. The Cubs lost left-handed pitcher Andrew McKirahan to the Marlins in the Major League phase, and also lost Rock Shoulders and Luis Flores in the Triple-A phase. The Cubs did pick outfielder Ariel Ovando from the Astros in the Triple-A phase, and plan on converting the 21-year-old left-hander to a pitcher.
Goals accomplished: The Cubs may have missed in signing Russell Martin, but they now have a left-right complement of catchers with Montero and Welington Castillo. They've also added to the rotation -- once the deals are official -- with the acquisition of Lester and Hammel. Don't expect the Cubs to add another high-priced free-agent pitcher, "unless they're on sale," Epstein said, adding "two for one."
Unfinished business: The Hammel and Lester deals will be made official in the next few days. The Cubs also are looking for those "good clubhouse dudes" that Maddon wants -- guys who can help the young players and be an extension of the manager and his coaching staff. One possibility is free-agent Jonny Gomes, who did just that for Maddon in Tampa Bay. Maddon discussed the need for that during his conversation with Epstein and Hoyer at the RV park in Pensacola, Fla., in October.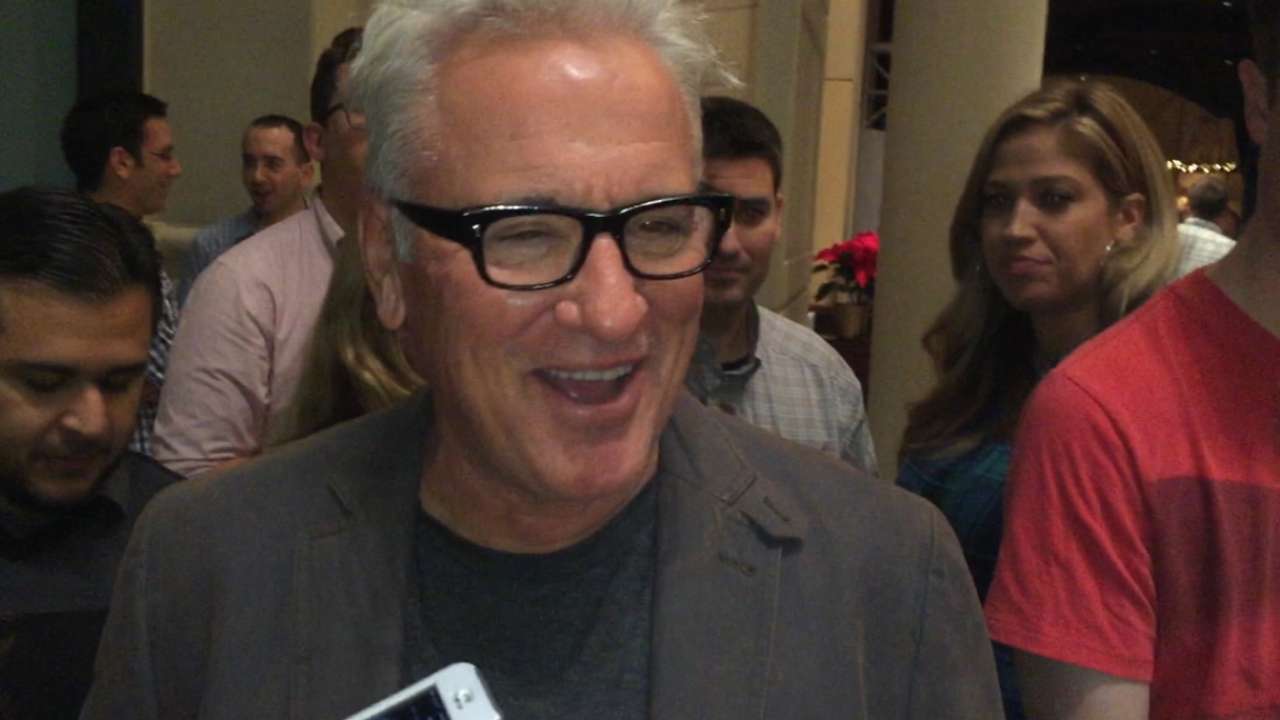 Team's bottom line: "People ask if we're all in for '15, and the best response is -- we're all in for the future, and the future starts in '15. [The 2015 season] is important. We're going to do some things to put as competitive a roster as possible on the field and try to win. Our goal is to try to win the division, and, as Joe said, to win the World Series." -- Epstein
Carrie Muskat is a reporter for MLB.com. She writes a blog, Muskat Ramblings, and you can follow her on Twitter @CarrieMuskat. This story was not subject to the approval of Major League Baseball or its clubs.