Meetings were just tip of iceberg for White Sox
Club adds starter Samardzija, closer Robertson during productive week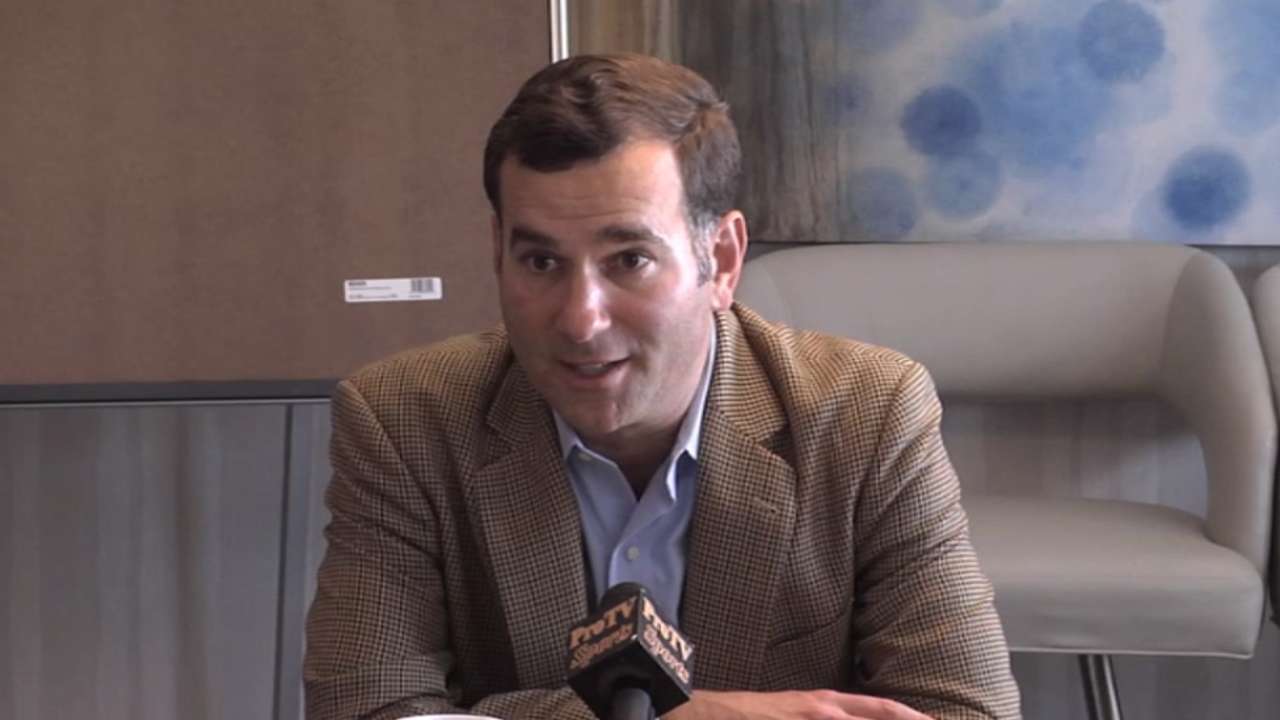 SAN DIEGO -- No award was presented to general manager Rick Hahn on Thursday afternoon naming the White Sox as the unofficial winner of the Winter Meetings.
That sort of prize rates as subjective at best, with numerous other teams making interesting and impactful moves during a frenzied four-day period in San Diego. But if everything runs as efficiently and successfully as the White Sox have in ripping through their needs over the last few months, then Hahn will have very few complaints during his tenure.
Hahn didn't stop there, either. The White Sox and switch-hitting outfielder Melky Cabrera have agreed to a three-year deal worth approximately $45 million, a source told MLB.com.
As for the rest of their offseason haul:
• Need a left-handed reliever? The White Sox targeted free agents Andrew Miller and/or Zach Duke, and came away with Duke. They also added southpaw Dan Jennings on Thursday morning from the Marlins in exchange for right-handed starter Andre Rienzo.
• Want to add a left-handed power bat to put in between Jose Abreu and Avisail Garcia, but also one who can help defensively? Then bring in first baseman/designated hitter Adam LaRoche.
• How about a right-handed starter to complement a left-handed-leaning starting rotation? Acquiring Jeff Samardzija as part of a six-player trade with the A's during the Winter Meetings does the job.
• So you say you want a closer? Focus in on David Robertson and then work out a deal through free agency, a four-year, $46 million contract the White Sox announced on Wednesday.
Hahn did more than create a better team with these moves. He created a true buzz in Chicago over the White Sox, probably for the first time since they were in first place for 117 days during the 2012 season.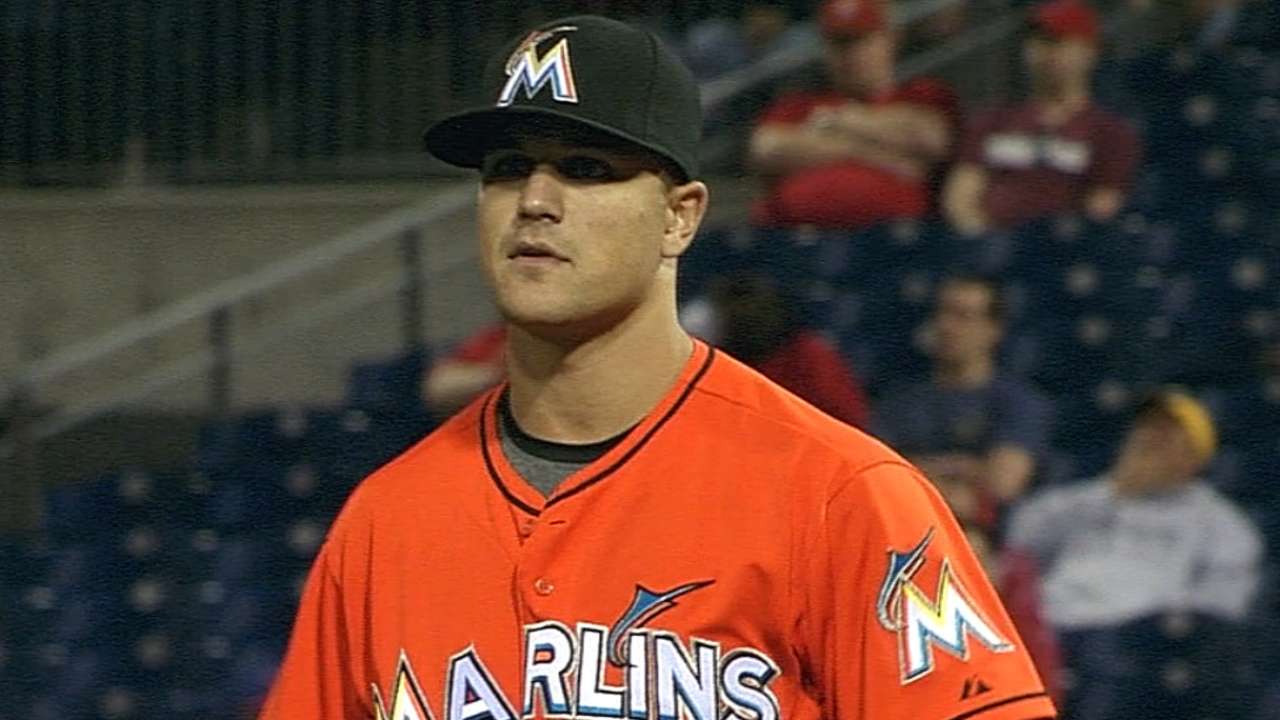 "I would think this would get White Sox fans excited," Hahn said. "I know from a baseball standpoint we're all excited, and I also know that as a fan base they want to see from us a club that's going to go out there and contend.
"There should be, I hope, a level of appreciation for the aggressiveness that comes from [White Sox chairman] Jerry Reinsdorf. He's the one that has been pushing us to get better to where we're trying to address these needs in the biggest way and best way we can, and especially in the free-agent market. That's played a role in us stretching beyond where we initially thought a couple of these things were going to wind up or where we wanted them to wind up."
Even with this flurry of improvements made, Hahn knows there's still work to be done. Left field, bullpen and bench depth all stand as areas not crossed off by Hahn.
The White Sox certainly were pleased by what they have accomplished upon departing San Diego. They also understand that no team has ever won a championship before the start of Spring Training.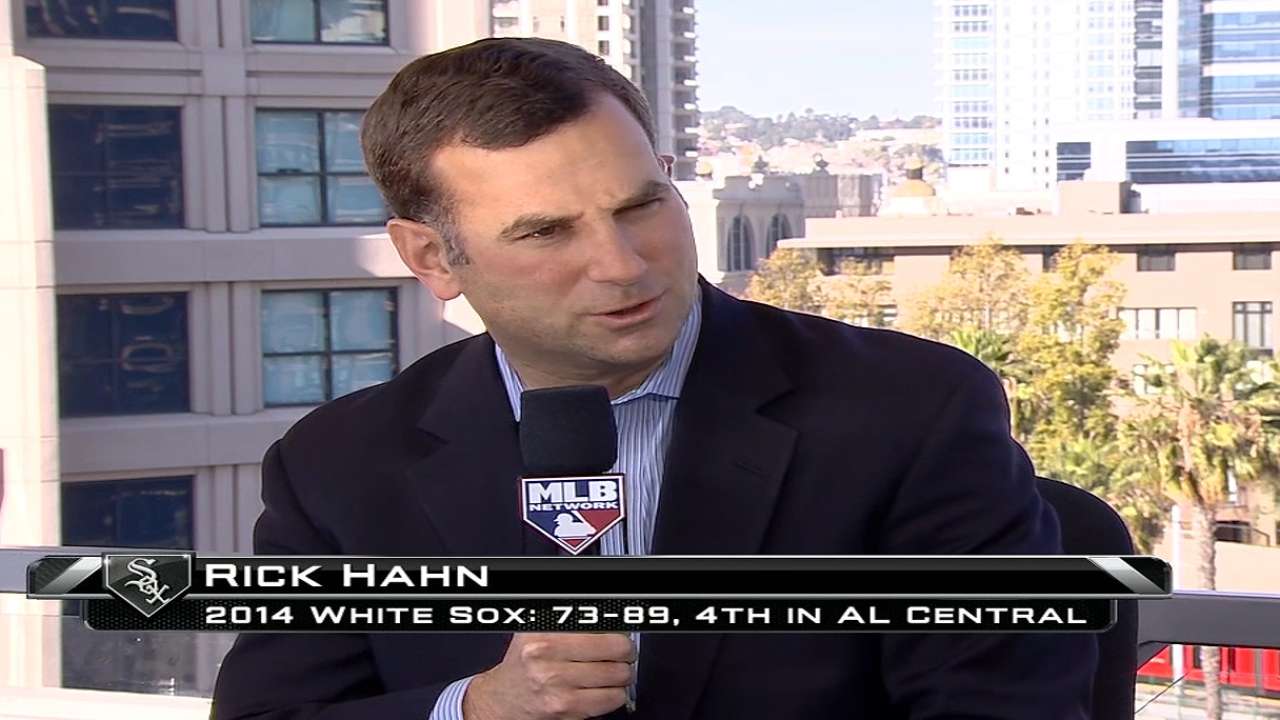 "We know they don't give out any championships in December," Hahn said. "They don't give out any 'winning the winter,' so to speak. In recent years, it's been more of a curse than actually translated to success. It doesn't mean we're not going to try to win the winter, but at the same time, we know you've got to prove it on the field in the summer."
"It's always exciting to be a part of an organization that wants to win today," Samardzija said. "They're not worried about the future and they want to do it now because they know the time is now."
Deals done: Acquired RHP Samardzija and RHP Michael Ynoa for IF Marcus Semien, IF Rangel Ravelo, C Josh Phegley and RHP Chris Bassitt; agreed to a four-year, $46 million deal with closer and RHP Robertson; claimed C Rob Brantly on waivers from the Marlins; acquired LHP Jennings from the Marlins in exchange for RHP Rienzo.
Rule 5 Draft activity: None
Goals accomplished: The White Sox set their sights on an elite right-handed starter to go with their left-handed dominant rotation, and a closer coming into these Meetings. Although Hahn didn't feel as if the team had to hit these goals at the Winter Meetings, they were both basically set by late Monday night. They also added bullpen depth by picking up Jennings.
Unfinished business: Hahn isn't finished with the bullpen and will explore the possibility of upgrading his bench. As Hahn said, the moves will have to be creative whether they be through trade or free agency.
Team's bottom line: "We're pleased with this week. It was a good week. We picked up three of our targets, addressed three different needs," Hahn said. "We'll take that any old week. I don't know if we're necessarily going to be able to replicate it next week, but we're certainly going to try. We are going to head back to Chicago, regroup and try to knock off a few more targets on our list. In our opinion, we are not done yet."
Scott Merkin is a reporter for MLB.com. Read his blog, Merk's Works, and follow him on Twitter @scottmerkin. This story was not subject to the approval of Major League Baseball or its clubs.