Zduriencik confident club will fill right-field void over winter
Seattle GM pleased with talks during Meetings, has plenty of time, options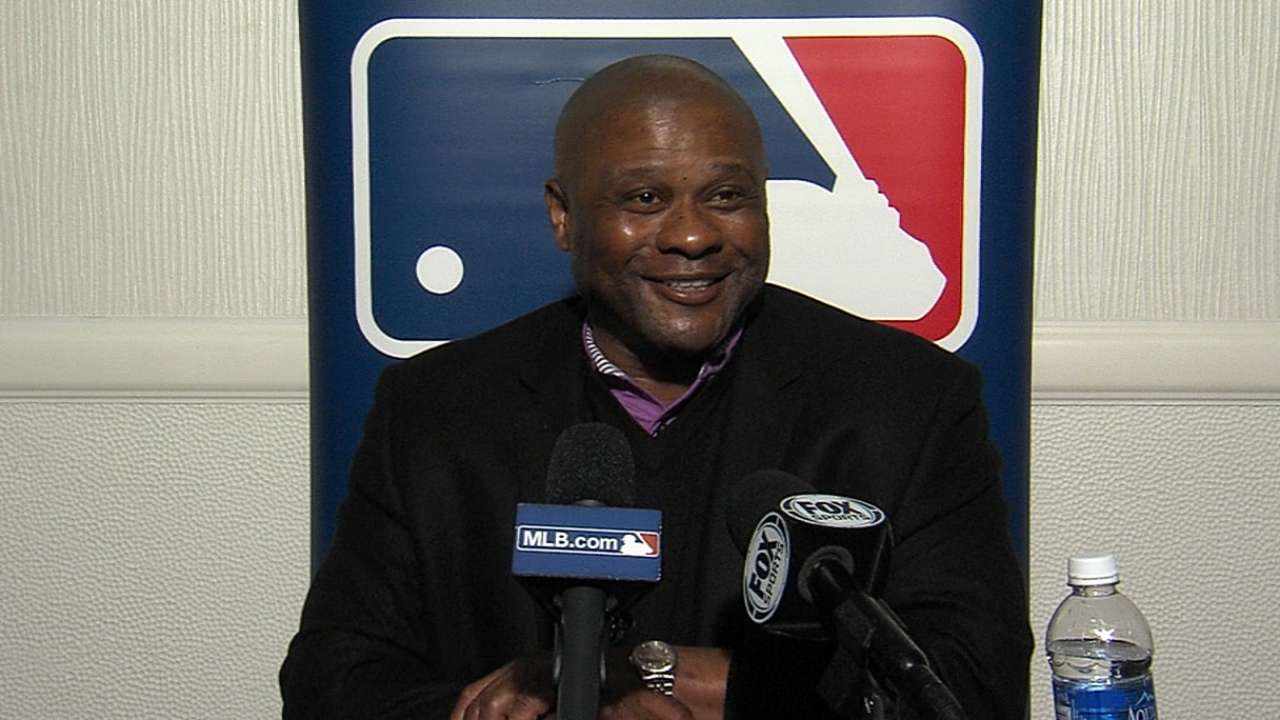 SAN DIEGO -- The Mariners departed the Winter Meetings on Thursday without having filled their biggest remaining goal of adding a right fielder, but it appears only a matter of time before general manager Jack Zduriencik checks off that last remaining box on his winter wish list.
Zduriencik said he had productive talks on several fronts over his four days at the Meetings and there are still free agent and trade possibilities to pursue.
A source told MLB.com the White Sox were in discussions with the Mariners about acquiring outfielder Dayan Viciedo for one of Seattle's relievers, though a second source downplayed that report and said Viciedo was just one of just numerous options the Mariners have explored in recent days.
Viciedo, 25, hit .231 with 21 home runs and 58 RBIs last season and is projected to make about $4.4 million next year in his first year of arbitration eligibility. He could provide Seattle another right-handed threat in a lineup that already added free-agent slugger Nelson Cruz this offseason, though he is regarded as a below-average defender and had just a .281 on-base percentage in 145 games last season.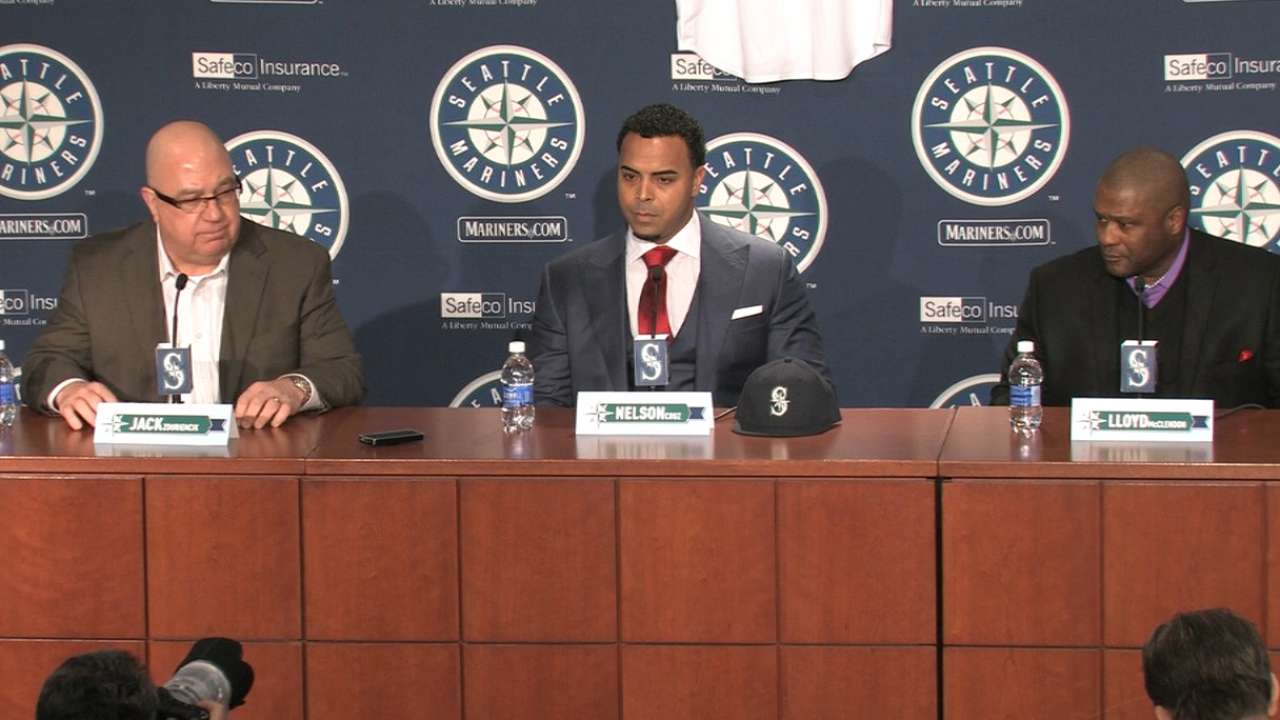 Zduriencik said he wasn't disappointed to be leaving San Diego without finalizing any deals, given the club already signed Cruz and traded for left-handed starter J.A. Happ the previous week to fill his top two offseason priorities.
"We have possibilities of something happening," he said. "If nothing happens, you always want to improve your club. But as the dust settles with all the clubs and everybody disperses, sometimes they can go back and reflect on some things and say, 'Now this makes sense for us now.'"
Some dominos fell in the outfield picture Wednesday morning as the Dodgers dealt Matt Kemp to the Padres and the Red Sox swapped Yoenis Cespedes to Detroit. Zduriencik said neither move surprised him nor changed Seattle's outlook.
"I don't think that necessarily affects what we have a possibility of happening," he said. "So we'll wait and see."
The Mariners also still have options in the free-agent market, where Melky Cabrera and Alex Rios are the top remaining outfielders. Zduriencik noted it's still only mid-December and the club didn't add All-Star closer Fernando Rodney until Feb. 13 last year.
Despite only adding a Rule 5 Draft pitcher during the Winter Meetings, the Mariners' offseason has already been productive.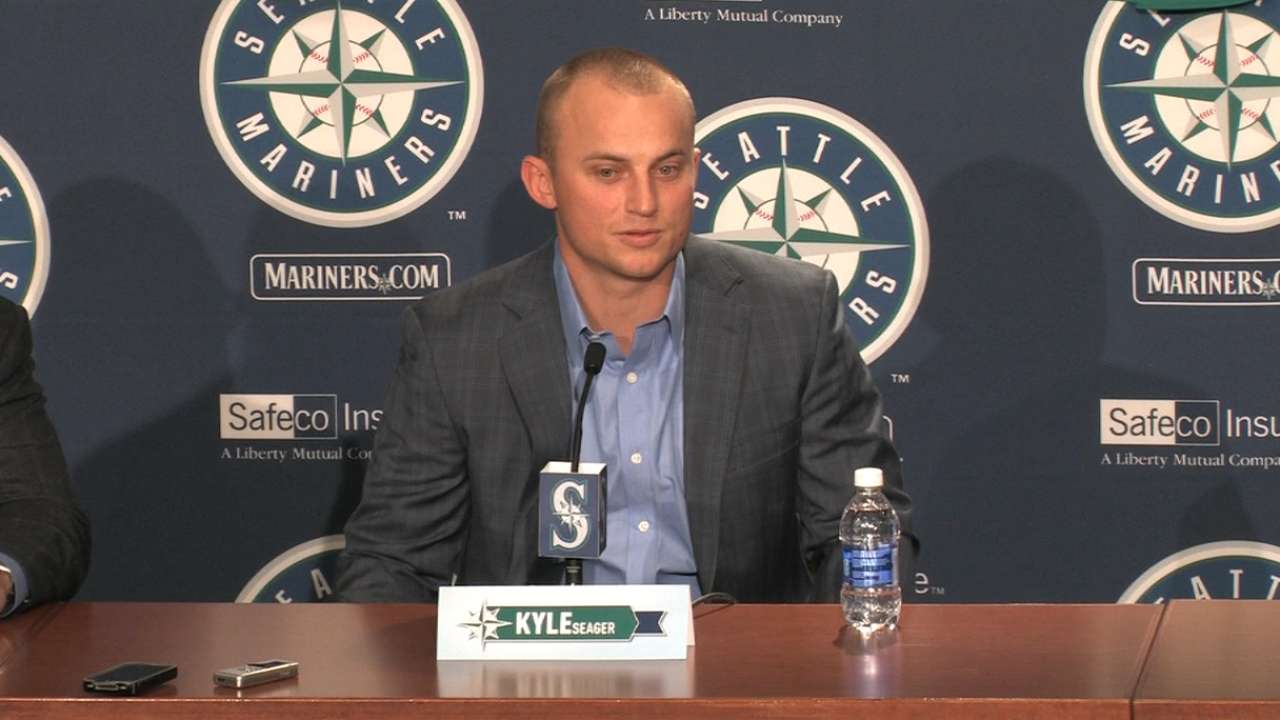 "With extending Kyle Seager, trading for a pitcher, having Cruz on board and now we took a Rule 5 guy, I think we're in a really good spot," Zduriencik said. "Everybody would like to be better all the time, but I think we're in a good spot. I like where our club is at and we're going to continue to dot our i's and cross our t's and do the best we can to make decisions if something presents itself."
Deals done: None at the Winter Meetings. The Mariners were active last week in finalizing the four-year, $57 million signing of Cruz, trading Michael Saunders for Happ and wrapping up a seven-year, $100 million extension with third baseman Seager.
Rule 5 Draft activity: Seattle selected left-hander David Rollins, who pitched for Houston's Double-A club last year, with the 12th selection in the Major League portion of the Draft. Rollins, 24, will be given a chance to earn a spot in Seattle's bullpen.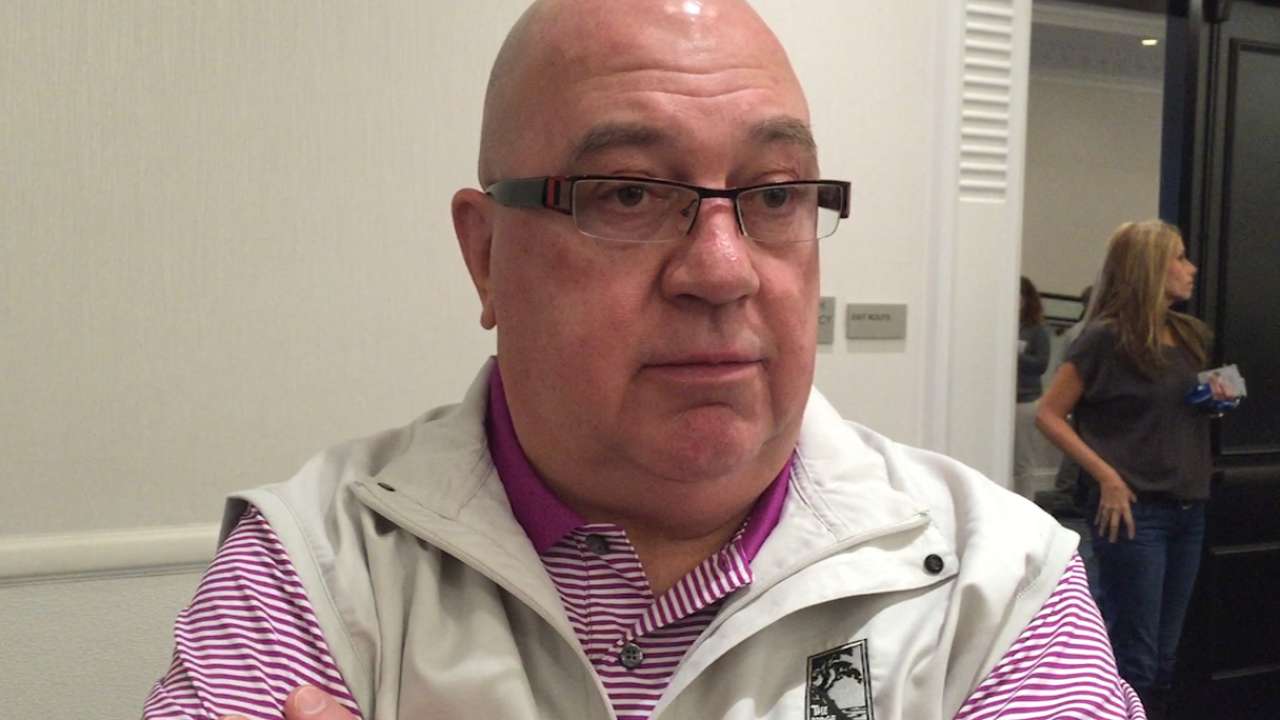 Goals accomplished: Landing Cruz last week answered the Mariners' long-standing challenge of bringing in a right-handed power bat for the middle of their lineup, while Happ's addition fills out the rotation with a needed veteran who takes the pressure off needing too many innings out of youngsters James Paxton, Taijuan Walker and Roenis Elias.
Unfinished business: The Mariners are still looking for an established right fielder -- preferably right-handed -- to fill out their lineup after trading Saunders last week. They also could add another lefty in the bullpen, with the possibility of bringing back veteran free agent Joe Beimel, though the selection of Rollins appears to lessen that need.
Team's bottom line: "I'm not disappointed. I came in here with eyes wide open with an opportunity to have good dialogue face to face with people. We did a lot before we came in here. Just because there wasn't a deal done here doesn't mean there won't be anything happening. There's a lot of time before now and Spring Training." -- Zduriencik
Greg Johns is a reporter for MLB.com. Follow him on Twitter @GregJohnsMLB as well as his Mariners Musings blog. This story was not subject to the approval of Major League Baseball or its clubs.