Quiet at Winter Meetings, O's have work to do
Duquette isn't panicking as Baltimore looks to fill holes on roster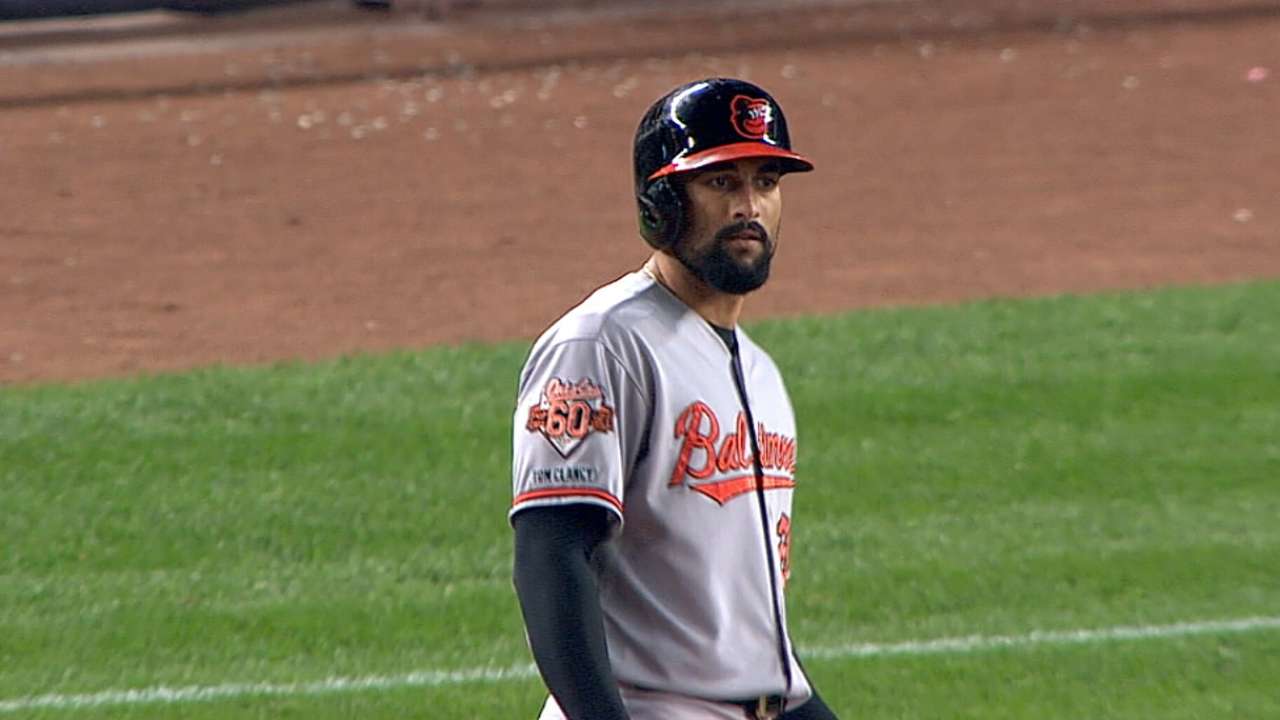 SAN DIEGO -- The Orioles' brass prepared to leave California early Thursday afternoon with virtually the same to-do list they arrived with. Baltimore, which added a pair of players to the 40-man roster during the Rule 5 Draft, is still searching for outfield help, bullpen depth and another catcher.
Executive vice president of baseball operations Dan Duquette said there were no plans for any moves on Thursday, but that free-agent signings could come to fruition as early as next week. As for the restless nature of the O's fan base, which watched an action-packed Winter Meetings around baseball -- and a flurry of activity from some of their American League East rivals already this winter -- Duquette isn't panicking.
"Fans have to look at what we've done over the last couple years to field a competitive team," Duquette said, "and they've got look at the core of our team returning from the 2014 team. The heart of any team is the pitching staff, and we are returning our pitching staff minus one [reliever Andrew Miller]. And we are going to keep looking to replace that. So you got to look at the core and we got to build off the core."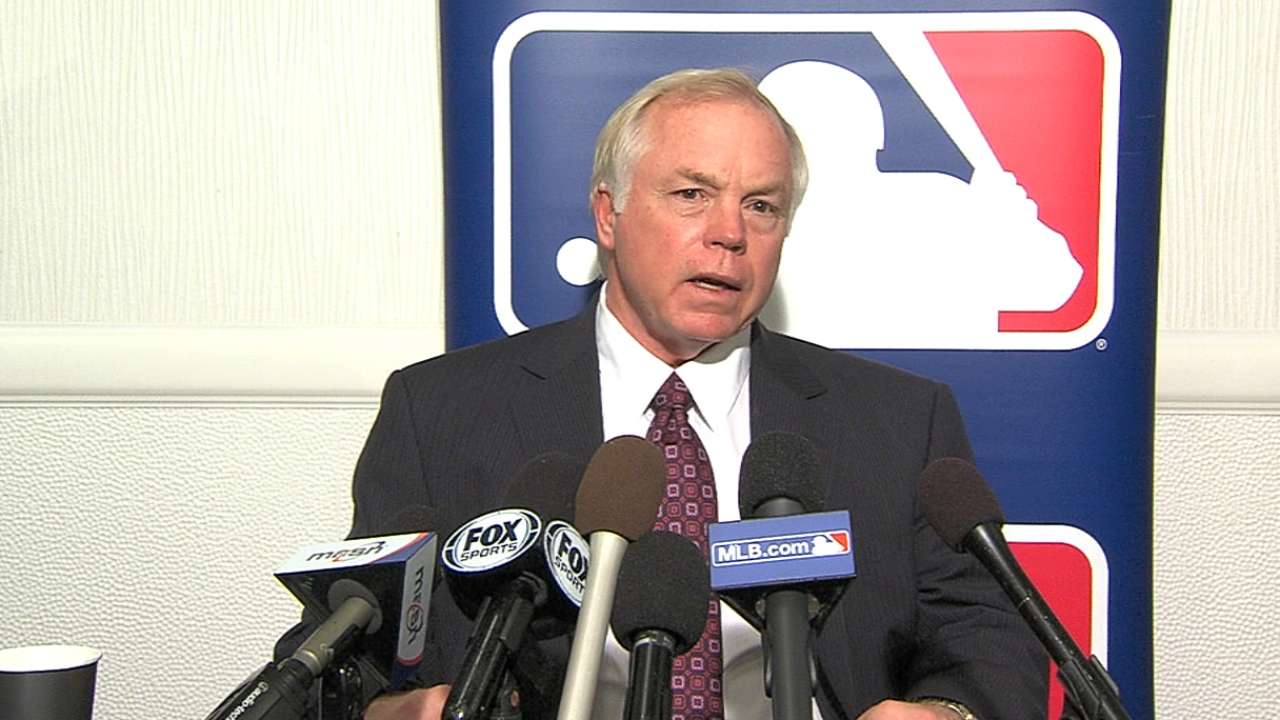 Deals done
The Orioles did not make a move during the Winter Meetings, with a trade that would have netted them some pitching falling through early on Wednesday. Duquette had multiple other trade discussions and said the club made some traction with free agents, but nothing has come of that just yet.
Rule 5 Draft activity
The Orioles added two pitchers to their 40-man Major League roster during Thursday's Rule 5 Draft, selecting right-hander Logan Verrett from the Mets' Triple-A affiliate and trading for right-hander Jason Garcia, who was selected by the Astros.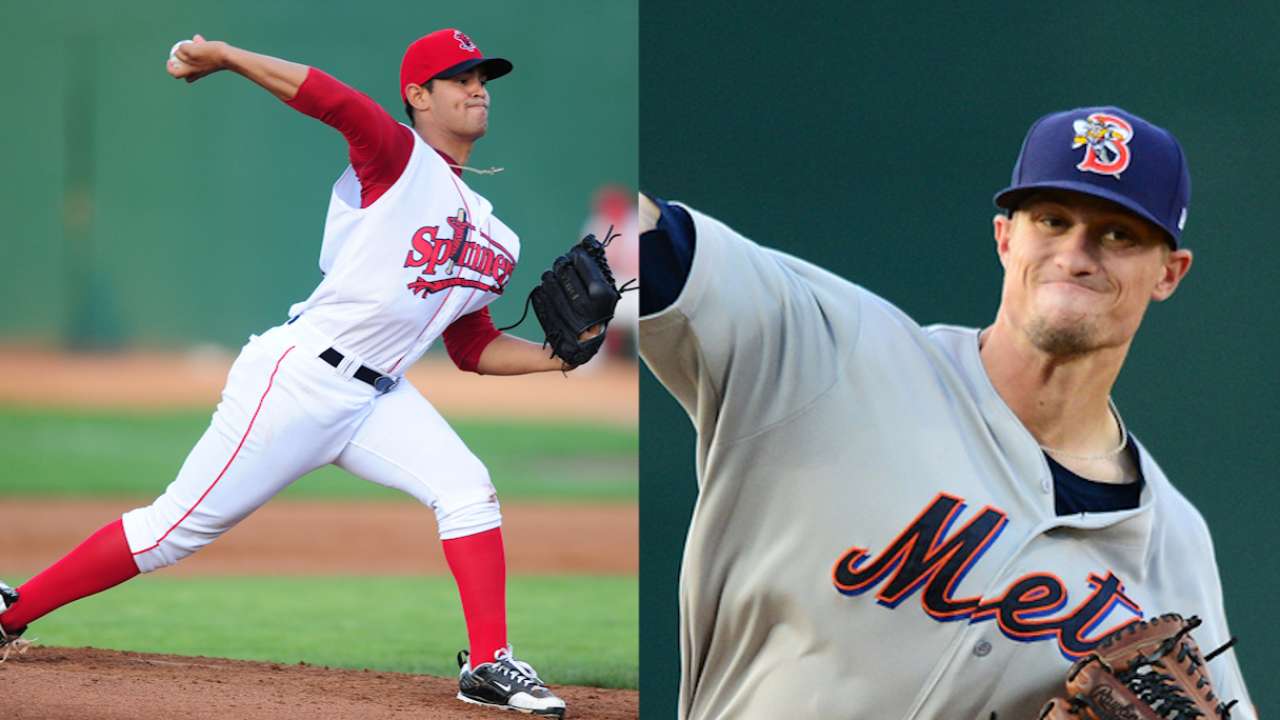 Goals accomplished
Baltimore always seeks to add through the Rule 5 Draft, with recent selections T.J. McFarland and Ryan Flaherty both a part of last season's big league club, and the O's continued that trend this year. Still, there's a lot left to accomplish for them this winter.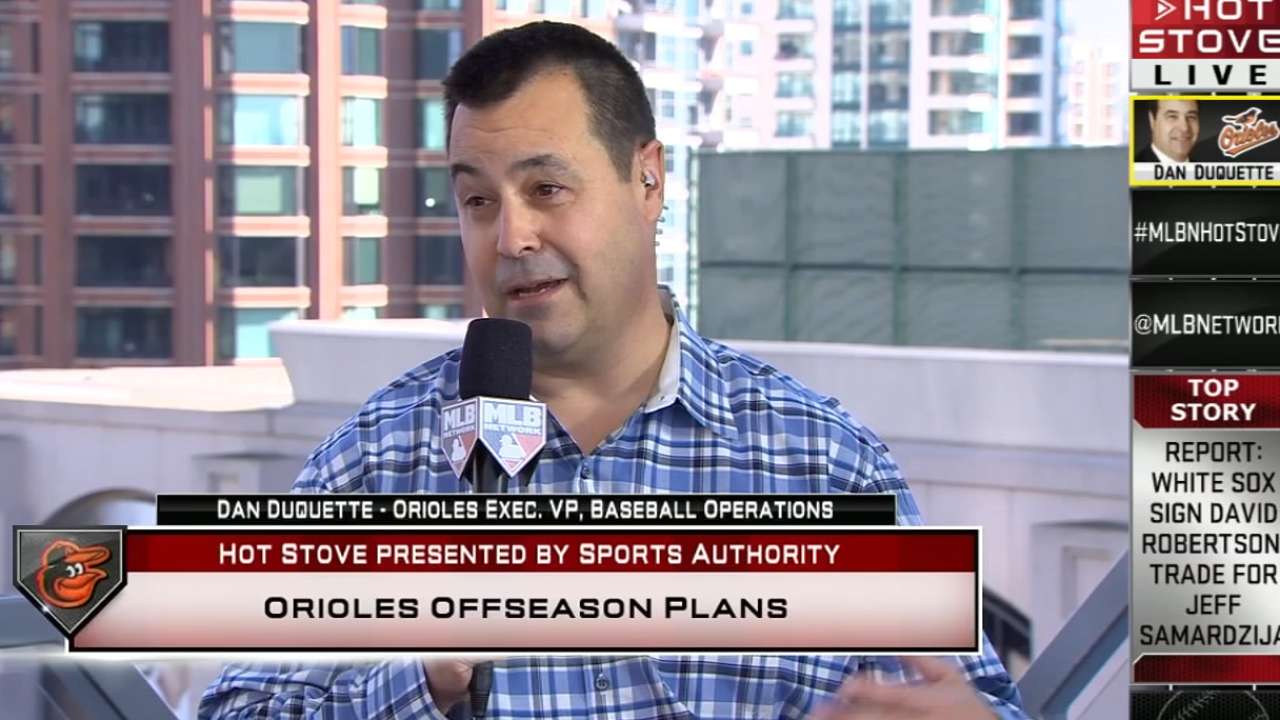 Unfinished business
As mentioned above, there are holes that need to be filled, namely to replace Nelson Cruz and Nick Markakis, as the Orioles head back East.
"Nick, his on-base capability and presence in our lineup every day, that's something you to be cognizant of replacing for our 2015 team," Duquette said. "Cruz, of course, the home run leader, he's going to be hard to replace, but I'm sure we can get a veteran right-handed bat to help our team. When [Steve] Pearce emerged last year, when he got the opportunity, we are going to need someone else to emerge this year. Maybe it's a left-handed hitter this time, but we will be able to find some hitters for DH, outfield. ... After looking at some of the talent on the market, I'm looking forward to giving [Cuban prospect] Dariel Alvarez a shot this spring."
Team's bottom line
"Keep in mind who the Orioles are," Duquette said Wednesday afternoon when asked if the spending spree around the Winter Meetings had changed Baltimore's plans. "We've got an established pitching staff. We've got a strong everyday lineup. We've got to fill a few holes. We're going to look at some options in the Major League free-agent market and sign a couple of players. ... And we continue to build our team piece by piece. How we build our team is, we build it looking at all the options in the market, and we do it year-round.
"Very rarely do we sign a high-priced free agent. Last year, we signed [Nelson] Cruz and [Ubaldo] Jimenez. One of them really worked out well, to the club's benefit. ... We haven't gotten the kind of return on the Jimenez investment that we'd like. But there's a lot of other acquisitions we made where the player did well. But we are not about signing high-profile free agents. We are about bringing good players through the farm system, we are about making trades, we are about being active in the Rule 5 Draft, signing international players, and that's who we are."
Brittany Ghiroli is a reporter for MLB.com. Read her blog, Britt's Bird Watch, and follow her on Facebook and Twitter @britt_ghiroli. This story was not subject to the approval of Major League Baseball or its clubs.