D-backs land power arms from Boston for Miley
De La Rosa, Webster bring heat to rotation mix; deal includes infielder Flores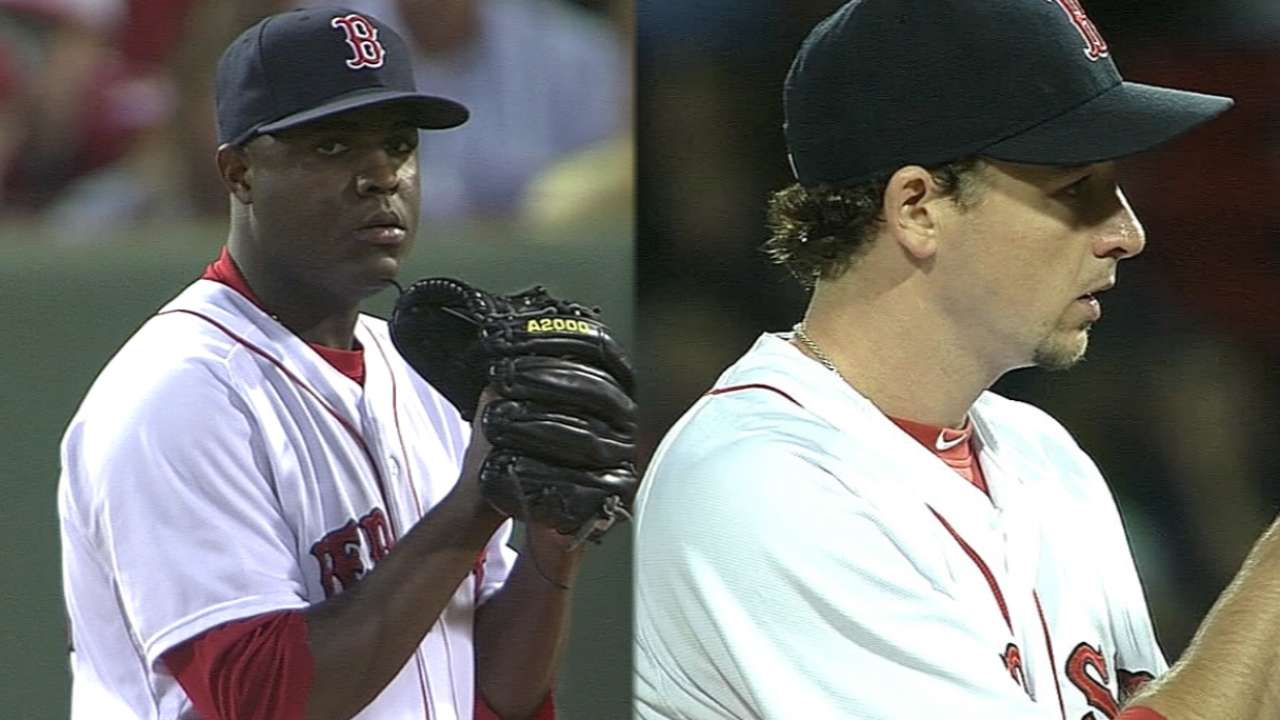 PHOENIX -- The much-talked-about trade to send Wade Miley to the Red Sox was finally completed Friday night, with the D-backs receiving right-handers Rubby De La Rosa and Allen Webster along with Minor League infielder Raymel Flores.
The trade was reported to be completed Wednesday, but D-backs GM Dave Stewart said at that time the two teams were "squabbling" over the third player set to come Arizona's way.
"Yeah, we had gone through a list of names and we kept changing the list of names, kept changing the list of names until we got to a place where we were both comfortable with what we were getting," Stewart said.
Miley, 28, was the Opening Day starter for the D-backs last year. The left-hander went 8-12 with a 4.34 ERA in 33 starts in 2014.
The deal continued a trend by Stewart to try to restock the organization's starting pitching depth. Already this offseason, the D-backs have acquired Jeremy Hellickson and Robbie Ray for the Major League staff, as well as a pair of Class A arms from the Cubs in the deal for Miguel Montero.
In addition, De La Rosa and Webster are hard throwers, which adds a different dimension to Arizona's rotation, which consisted mainly of guys who throw in the low 90s.
"When you've got a bunch of guys who are all the same, it doesn't give the opposition any discomfort," Stewart said. "It makes it a comfortable at-bat and it makes it a comfortable series. When you add power arms, depending on how you split them up ... it gives you different looks. It makes it a little more difficult [for the opposition] to prepare for a series when you have different looks."
Welcome to Arizona, @11webster11, @RubbyDelarosa and @flores2546! pic.twitter.com/r7s4r90RCk

- Arizona Diamondbacks (@Dbacks) December 13, 2014
De La Rosa and Webster are very familiar to D-backs senior vice president of baseball operations De Jon Watson, who was the farm director in Los Angeles when both were in the Dodgers' system.
De La Rosa, 25, went 4-8 with a 4.43 ERA in 19 appearances (18 starts) for the Red Sox last season but put together a 3.25 ERA over eight seasons in the Minors.
"With Rubby De La Rosa, he's 95-100 mph, that's easy to like," Stewart said. "He's got what we call a power changeup. He's got a changeup you can throw three times to a hitter and he'll swing through it. He's got a little bit of a breaking ball and has more confidence in his changeup, obviously because he throws it a lot, but he's still got three quality pitches with a real power fastball."
Webster, who turns 25 in February, has compiled a 6-5 record and 6.25 ERA in 19 appearances (18 starts) for the Red Sox the past two seasons.
"Webster is 92-96 mph, he's got a slider, breaking ball, changeup, sinking fastball," Stewart said. "And when you once again come with that kind of power in your fastball, it gives hitters a little bit of difficulty to sit on any one pitch."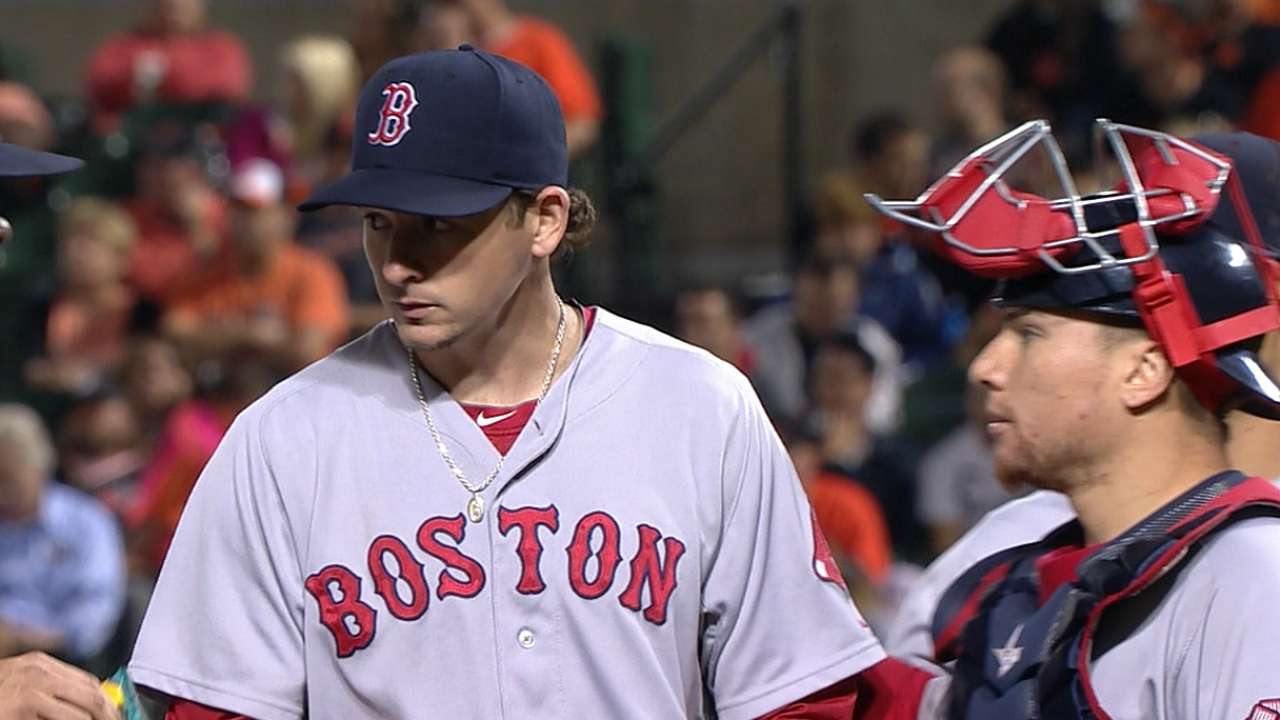 The D-backs now have depth to choose from when it comes to the starting rotation.
"As we talked about, it looks like [Josh] Collmenter, De La Rosa, Hellickson, Webster, and then it's a competition between [Vidal] Nuno, [Trevor] Cahill, [Chase] Anderson, [Daniel] Hudson, [Randall] Delgado," Stewart said. "We've got so much depth now that there is actually a competition coming into Spring Training for these spots. We've also got Robbie Ray."
Flores, 20, was signed as a non-drafted free agent by the Red Sox on July 9, 2011. Craig Shipley, who then worked in the Red Sox front office and is now with the D-backs, signed Flores.
Flores has hit .246 in three seasons with the Boston organization.
"[He's] not quite the player that we got in Domingo Leyba, but he still classifies to be a really, really nice middle-infield prospect, switch-hitting shortstop, that's got a chance to play at the Major League level," Stewart said.
In a related move, the D-backs made room on their 40-man roster by designating left-handed reliever Eury De La Rosa for assignment.
And in a separate deal with the Red Sox, the D-backs traded Zeke Spruill, who had been designated for assignment, for Minor League right-hander Myles Smith. Smith was 5-10 with a 5.82 ERA in 26 games (12 starts) for Class A Greenville last year.
Steve Gilbert is a reporter for MLB.com. Read his blog, Inside the D-backs, and follow him on Twitter @SteveGilbertMLB. This story was not subject to the approval of Major League Baseball or its clubs.