Royals sign Kendrys to 2-year deal
Free-agent slugger spent 2014 season with Twins, Mariners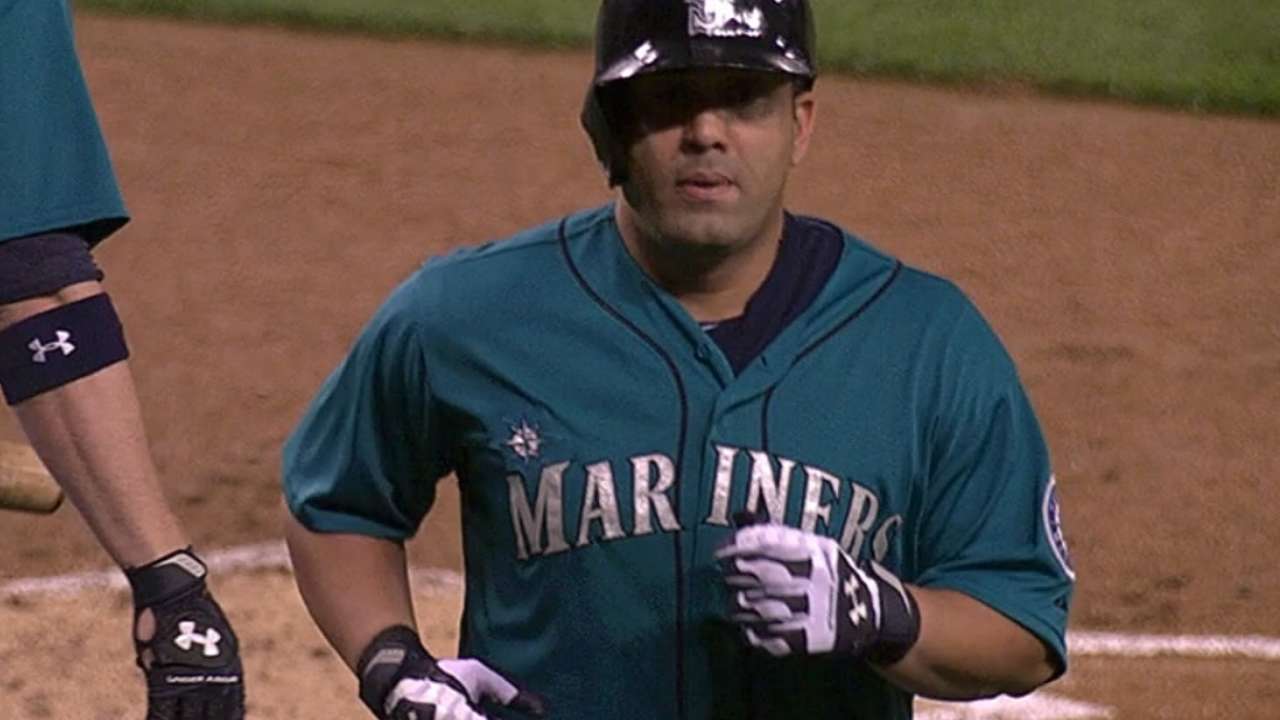 The $17 million didn't hurt, but veteran hitter Kendrys Morales also donned a jersey with "Royals" across the chest on Tuesday because he believes Kansas City is poised for another postseason run or two.
"At first, I didn't think they would make the playoffs, but obviously they caught fire there at the end," Morales said through a translator. "They played real well, and that was the point I thought, 'OK, this could really happen for them.'"
Morales hopes to help make it happen again. He was at Kauffman Stadium on Tuesday as the Royals made official a two-year contract that includes a mutual option for 2017. Morales will earn $6.5 million in 2015, $9 million in 2016 and the option pays $11 million, with a $1.5 million buyout. He can earn an additional $750,000 each season in bonuses based on plate appearances.
"He solidifies our lineup," Royals general manager Dayton Moore said. "He gives us a presence."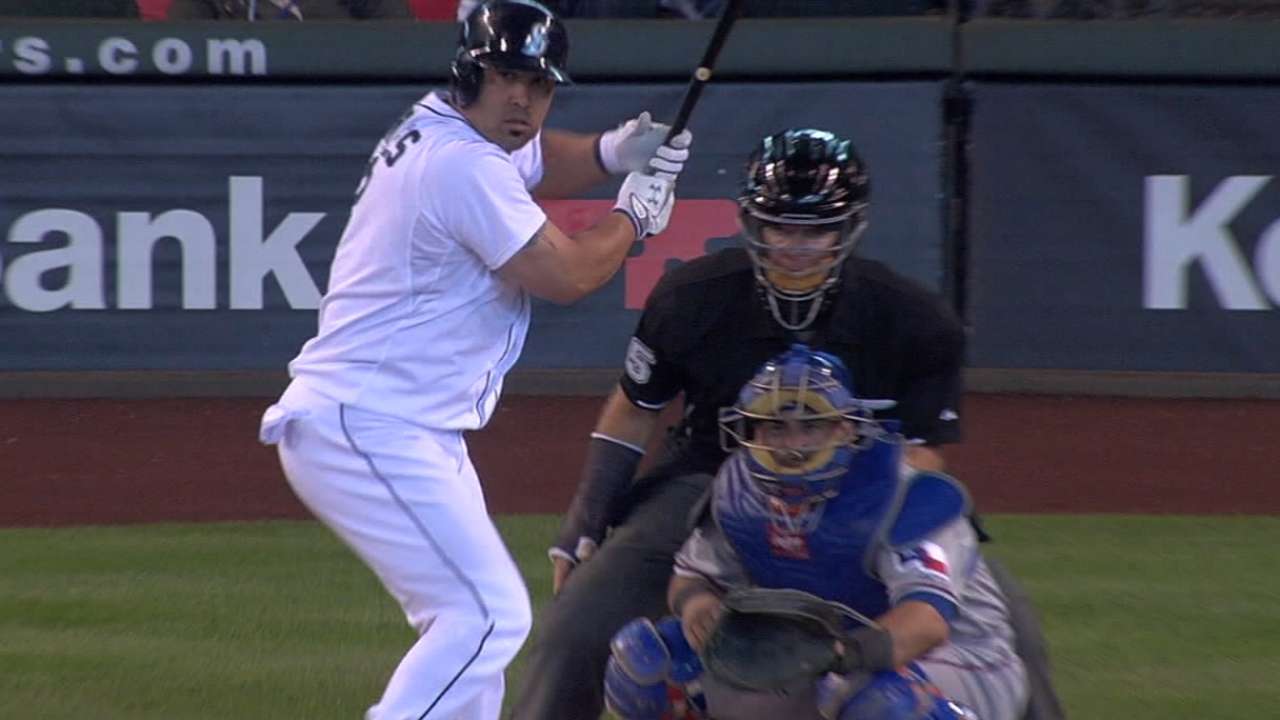 Morales will be a replacement for the departed Billy Butler, who went to Oakland via free agency earlier in the offseason. The Royals added another bat this week in outfielder Alex Rios, but his one-year, $11 million contract was not official as of Tuesday afternoon, so Moore couldn't address it.
Moore did confirm that Morales will primarily serve as designated hitter, but the club may also call on him to fill in occasionally when first baseman Eric Hosmer gets a day off.
A 31-year-old switch-hitter, Morales had a down 2014 after missing more than the first two months of the season while waiting to be signed. He declined a qualifying offer from the Seattle Mariners, for whom he hit .277/.336/.449 with 23 home runs and 80 RBIs in 2013, and was inactive until the Minnesota Twins signed him on June 8. He was then traded back to the Mariners on July 24 for reliever Stephen Pryor. Overall, Morales put up a .218/.274/.338 line with eight homers and 42 RBIs over 367 at-bats.
The Royals are betting that Morales' down 2014 was based primarily on the fact that he did not participate in Spring Training and had to enter the grind of a Major League season more or less out of the cold a few months in.
"Last year was obviously tough for him breaking in after missing Spring Training, but he's a pro," Moore said. "He never made excuses. We've got a lot of people who are close to him and have followed him in his career, and certainly when a player has this much history, his body of work is very important."
Said Morales: "The biggest thing that affected me was my timing, to get my timing down. At the end of the day, that was the biggest [impact] of the layoff."
Morales has a solid track record, including consecutive 20-plus-homer seasons in 2012-13 and his banner year, 2009 with the Angels, when he put up a .306/.355/.569 line with 34 homers and 108 RBIs and finished fifth in the American League MVP Award voting.
Morales was off to a great start in 2010 for the Angels, slashing .290/.346/.487 with 11 homers and 39 RBIs in 193 at-bats before breaking his ankle while leaping on home plate after a walk-off grand slam against the Mariners on May 29. That injury forced him to miss the rest of the 2010 season and the entire 2011 season.
With some offensive needs filled, the Royals will now turn to the pitching market, according to Moore.
"We're not done," he said.
Doug Miller and Adam McCalvy are reporters for MLB.com. This story was not subject to the approval of Major League Baseball or its clubs.