Dodgers-Marlins trade brings Gordon home
Second baseman surprised by deal, but thrilled to land close to family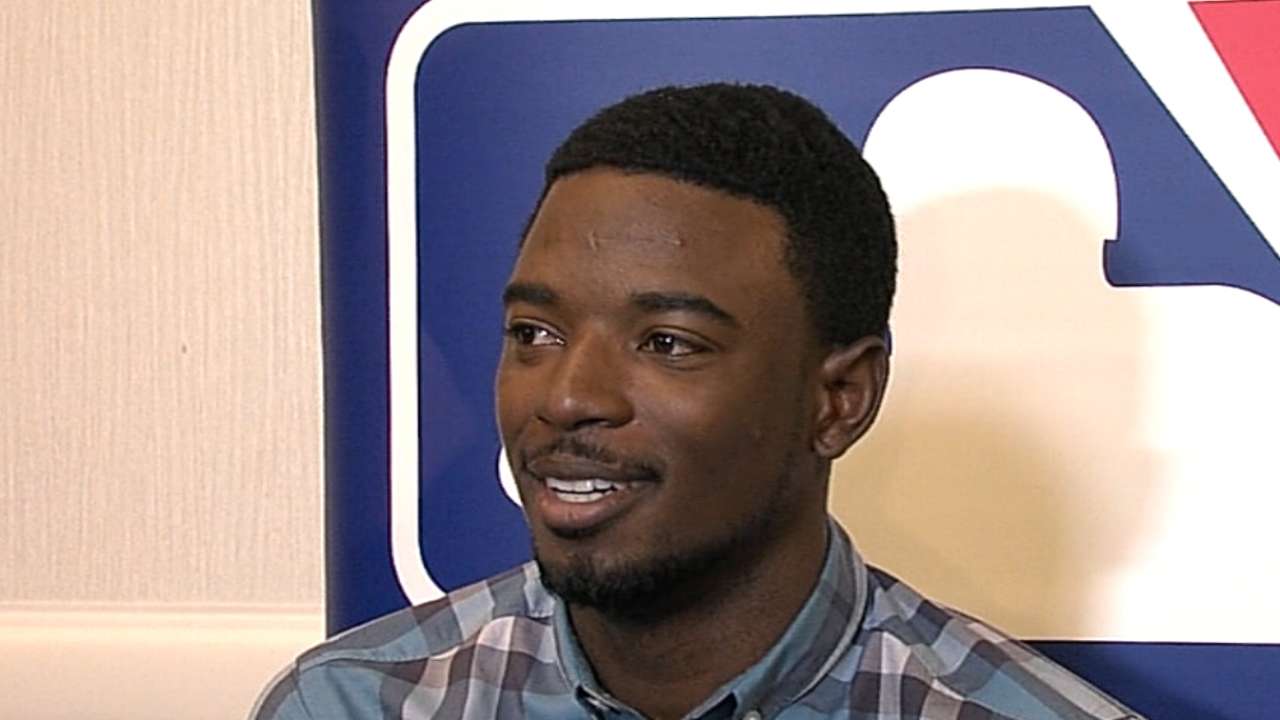 SAN DIEGO -- Dee Gordon said he was more excited about being wanted by the Marlins than he was disappointed with being traded by the Dodgers.
"It's good to be wanted," said Gordon, dealt to Miami in Wednesday's flurry of trades. "I was definitely surprised. I was actually happy when I heard about the [Jimmy] Rollins deal [to be the Dodgers' shortstop]. Then I find out I'm traded back to my home state. I'm excited."
Gordon, who lives in Tampa, Fla., was in Los Angeles on Wednesday to make two community appearances for the club when he started getting calls about the proposed deal.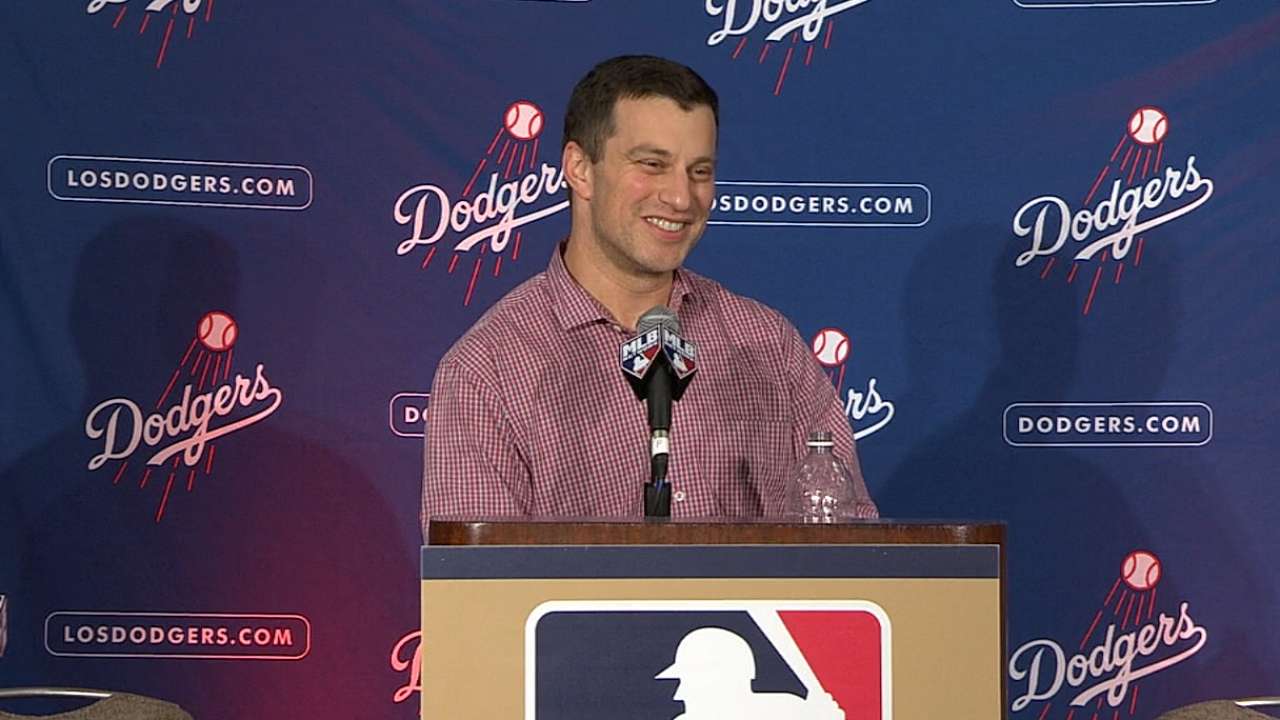 "But my phone didn't have service where I was doing the stuff for the Dodgers," he said. "Finally my cousin and aunt called me around 3 or 4."
Gordon said he was pleased he will be playing closer to home.
"That part will be amazing," he said. "My grandmother now will be able to see me play."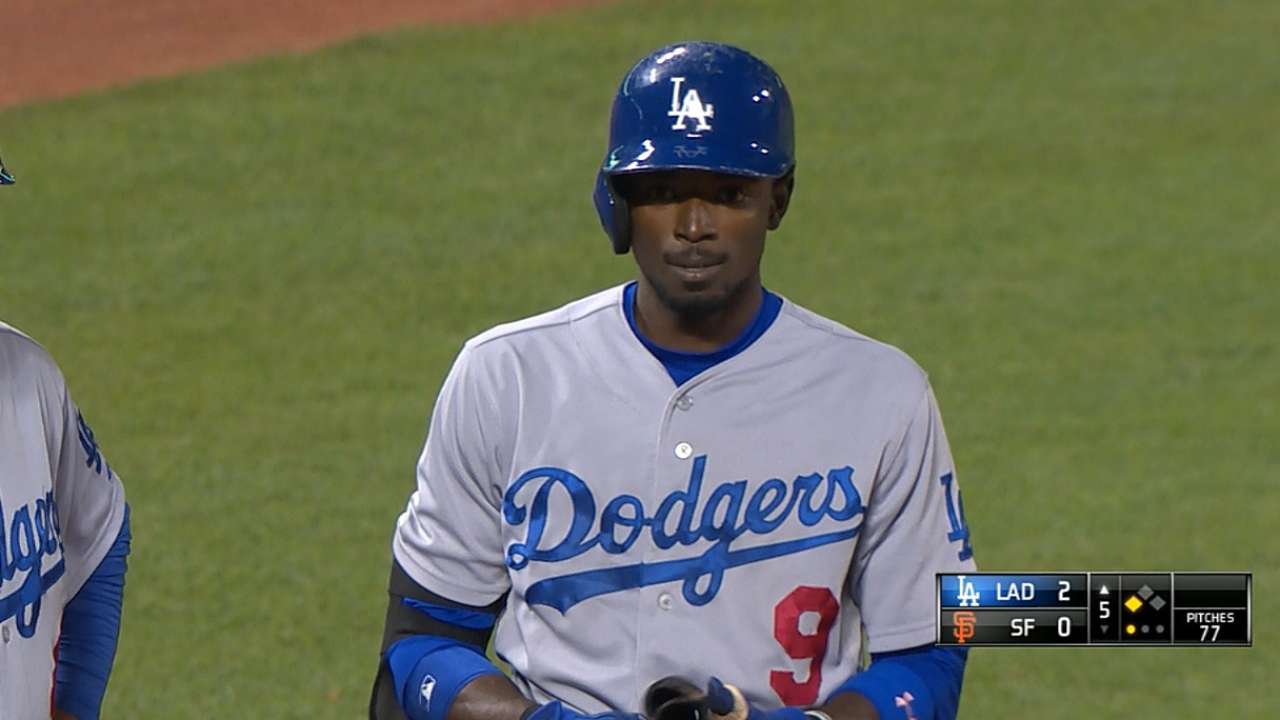 The Marlins made it a priority to add the exciting Gordon to set the table for franchise fixture Giancarlo Stanton.
"I know him well," Gordon said of Stanton. "In Double-A, he hit the farthest home run I've ever seen in my life. It's going to be amazing to be in front of him, and [Christian] Yelich as well. It's a better fit for me and my game. I love that ballpark, it doesn't bother me at all. Like Coors Field, big gaps so I can run a little bit."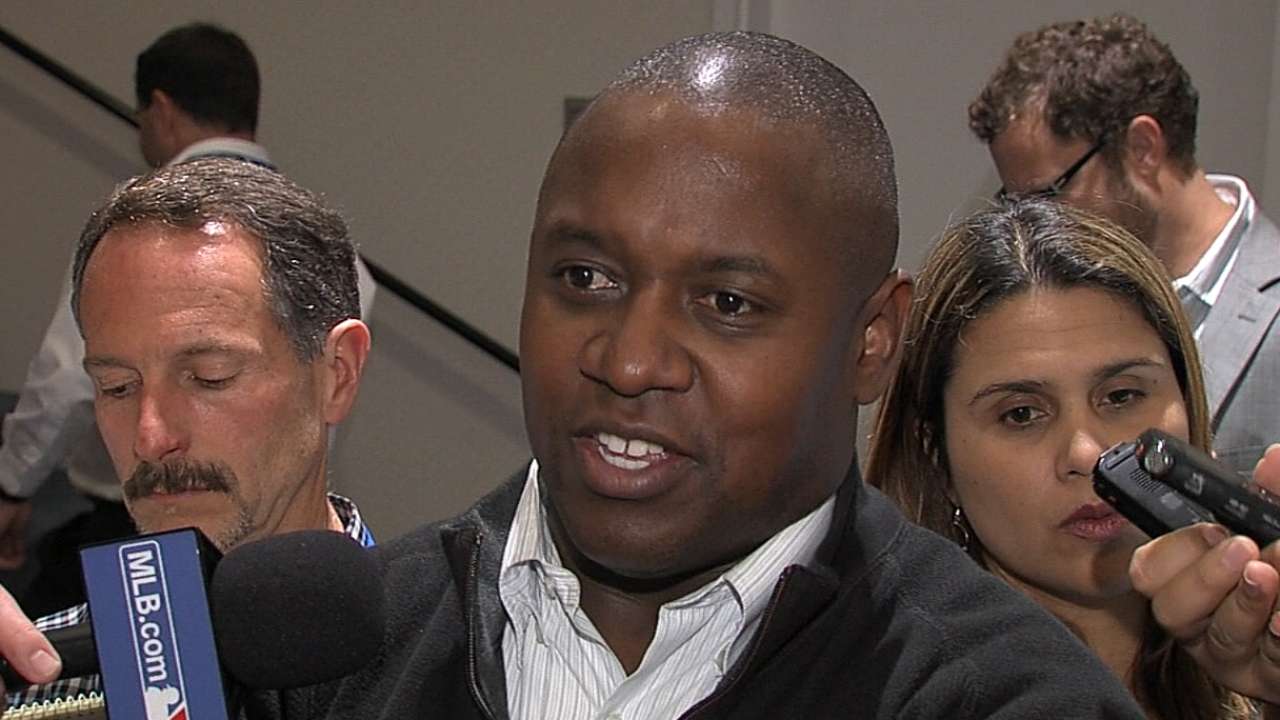 Gordon said he's eager to play on a team filled with youthful players like him, having re-established his career with a breakthrough All-Star season after converting to second base. He said he's spoken with former teammate Matt Kemp, now another former Dodger, and was ready to turn the page rather than comment on the dramatic changes taking place in Los Angeles.
Gordon, the son of former All-Star closer Tom Gordon, said he wasn't bitter with the deal.
"My dad told me it's part of the business," he said. "I'm happy to be with my new organization. With the Dodgers, I showed everyone I could play. I think I'm ready for a new experience. I'm more confident in my game than any time in my career. Knowing I'm with a team that wants me to play is awesome."
Ken Gurnick is a reporter for MLB.com. This story was not subject to the approval of Major League Baseball or its clubs.