Reds acquire 4 players in dealing Latos, Simon
Club gets DeSclafani, Wallach from Miami for Mat; Suarez, Crawford arrive from Detroit for Alfredo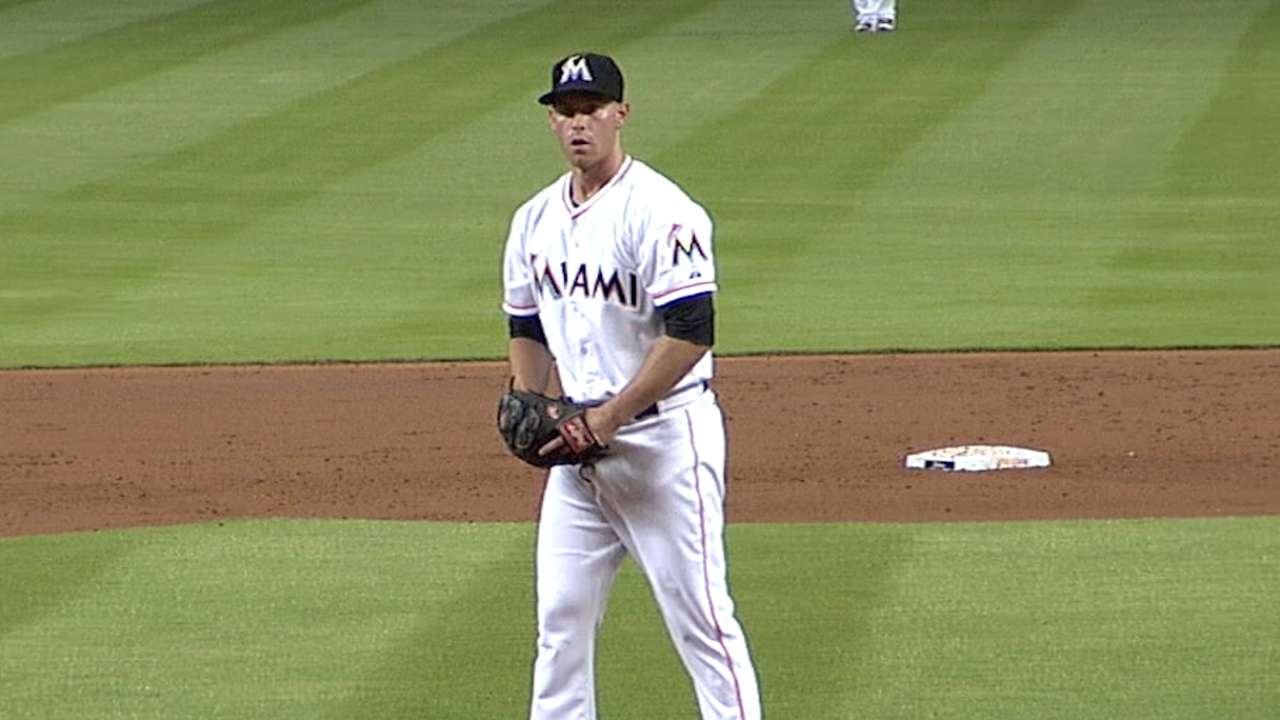 SAN DIEGO -- Shaving payroll to clear space in order to make other moves that can help improve the roster was viewed as paramount by Reds general manager Walt Jocketty during the Winter Meetings. On the final day of the Meetings on Thursday, the Reds finally did what they came to do.
It required moving two starting pitchers, though. First, the Reds traded All-Star starter Alfredo Simon to the Tigers for right-handed pitcher Jonathon Crawford and infielder Eugenio Suarez. A short time later, the Reds announced they had also dealt power arm Mat Latos to the Marlins for 24-year-old right-hander Anthony DeSclafani and catcher Chad Wallach.
"We're in a better position to start looking at some other possibilities to improve our club -- the hitter we're looking for and some bullpen depth," Jocketty said during the news conference to announce the Simon trade.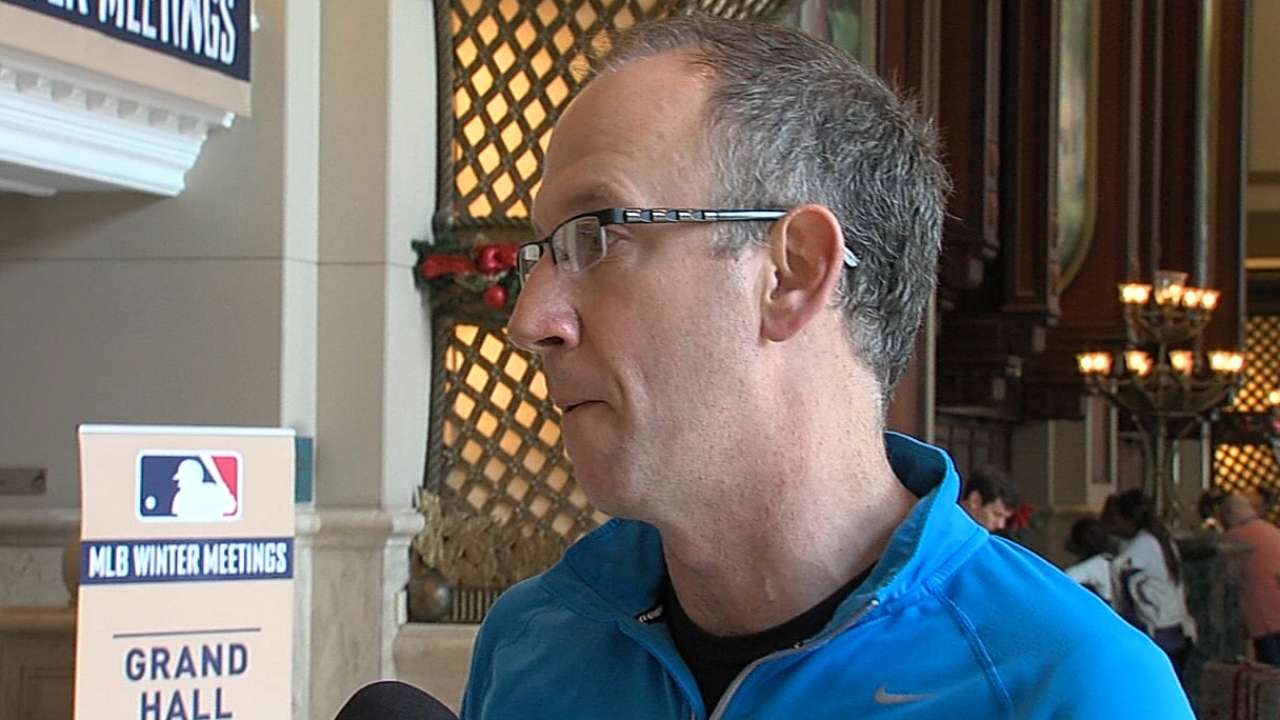 Latos and Simon are both third-year arbitration eligible. Latos was going to get a raise from his $7.25 million, while Simon was likely to get a big jump from the $1.5 million he made in 2014. Cincinnati was in a tough spot because it had four rotation members one year away from becoming free agents. Besides Latos and Simon, Johnny Cueto and Mike Leake were also part of the rumor mill this week.
In DeSclafani, Jocketty believes he can compete in Spring Training for a big league rotation spot. He made his Major League debut in 2014, going 2-2 with a 6.27 ERA in 13 appearances, including five starts, for the Marlins. Primarily a starter in the Minors, the right-hander went 26-16 with a 3.23 ERA and 304 strikeouts in 354 1/3 innings over three seasons.
"He made some great strides at the end of the year," Jocketty said. "He went to the [Arizona] Fall League to work on some things. They say he made a lot of improvement. We see him fitting in the rotation."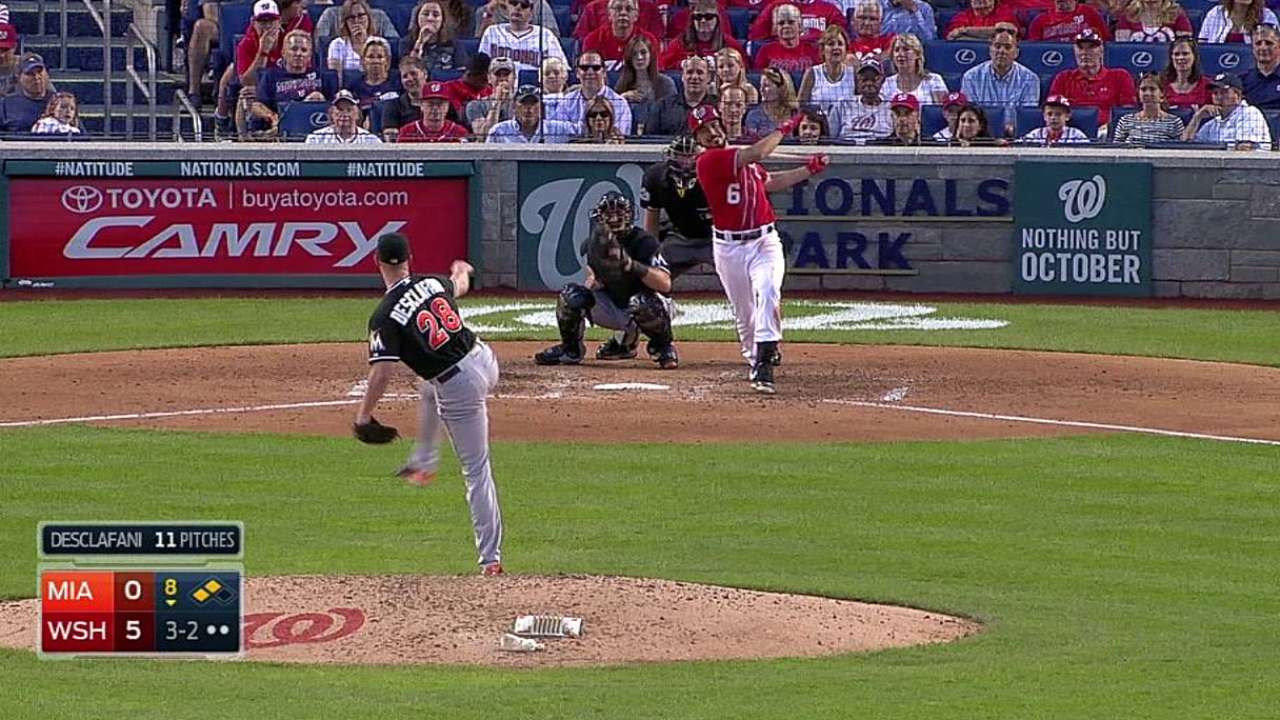 The 23-year-old Crawford was Detroit's first-round pick in the 2013 First-Year Player Draft (20th overall), and he has a 2.73 ERA in 31 starts over his two professional seasons. Last season at Class A West Michigan, he went 8-3 with a 2.85 ERA, 50 walks and 85 strikeouts over 123 innings in 23 starts.
"We had very good reports on him from the Draft and also the last year or so," Jocketty said. "It adds to our pitching depth. We try to build our organization around pitching."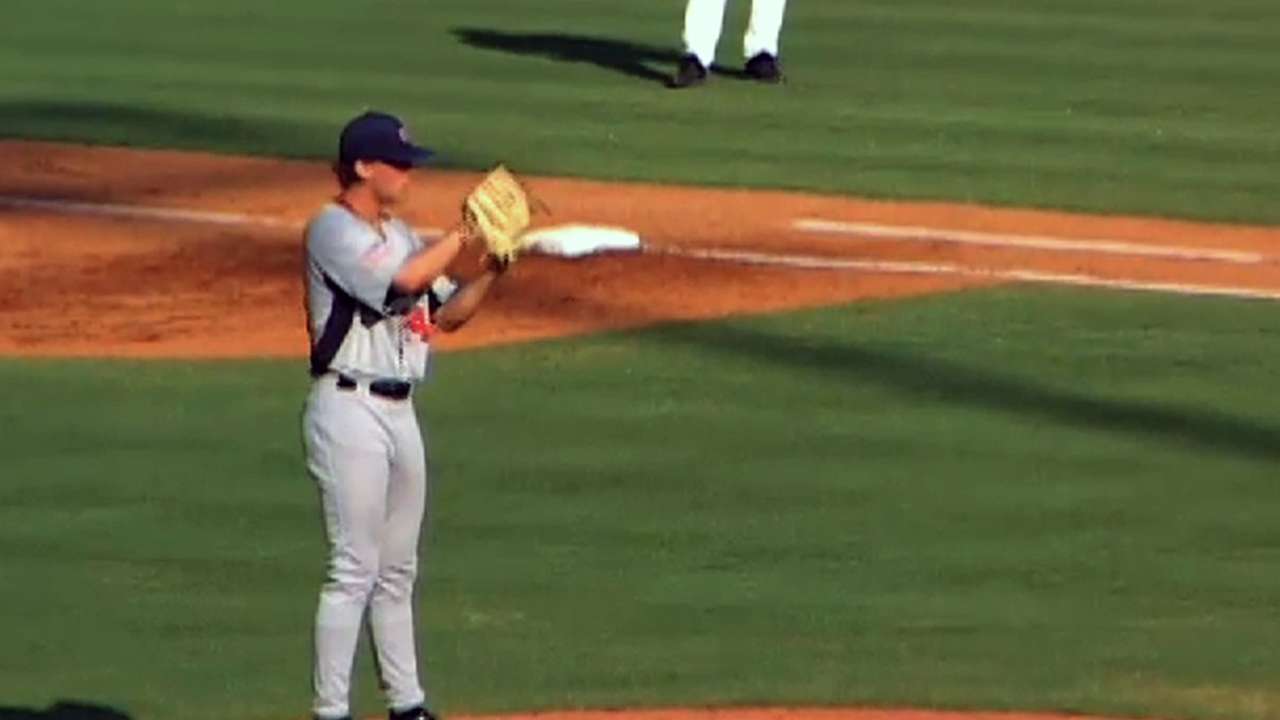 Suarez, 23, played 85 big league games for Detroit in 2014, including 81 starts at shortstop, and batted .242/.316/.336 with four home runs and 23 RBIs. He hit .288 with eight homers and 36 RBIs in 54 games for Double-A Erie and Triple-A Toledo. In 513 career Minor League games, Suarez has hit .278 with 33 homers, 226 RBIs and 68 stolen bases.
"Suarez adds some depth to our middle infield, which was a weakness in our organization," Jocketty said. "We got what we felt is a very good return. It's a deal that works well for both clubs."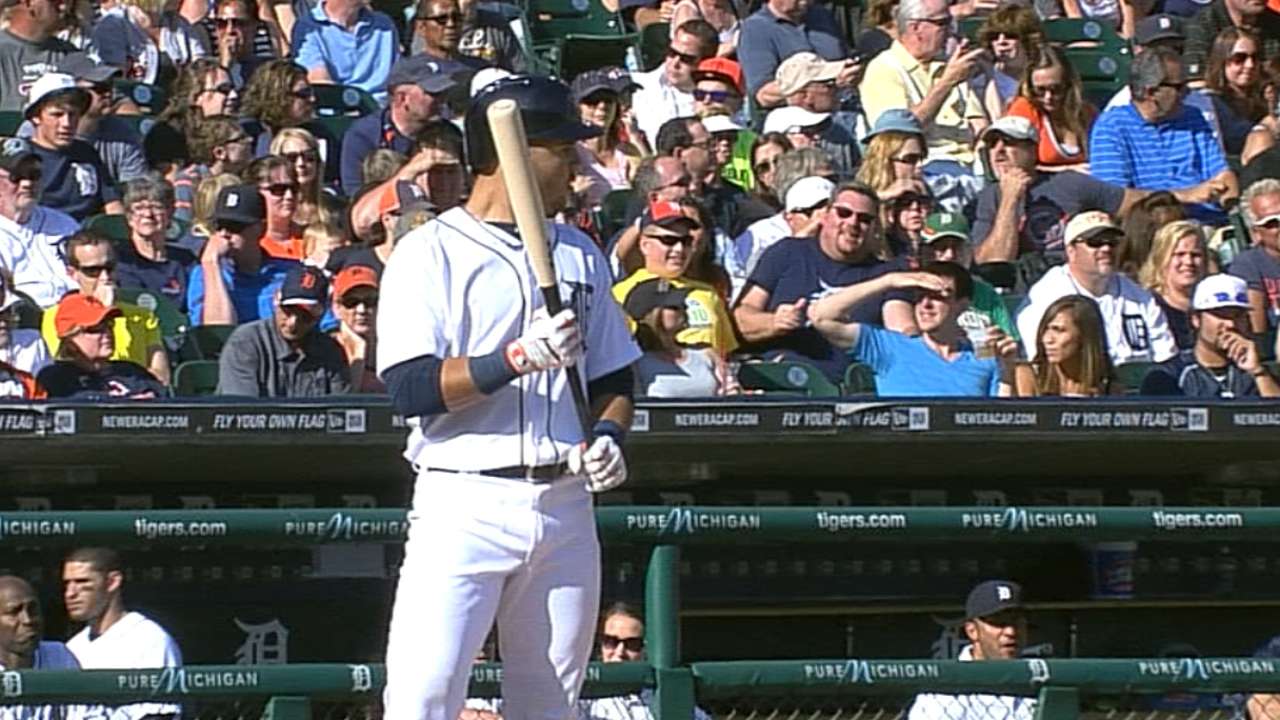 Wallach, 23, hit .322/.431/.457 with seven homers and 57 RBIs in 97 games between Class A Greensboro and Class A Advanced Jupiter this past season. He is viewed to add to the organization's catching depth.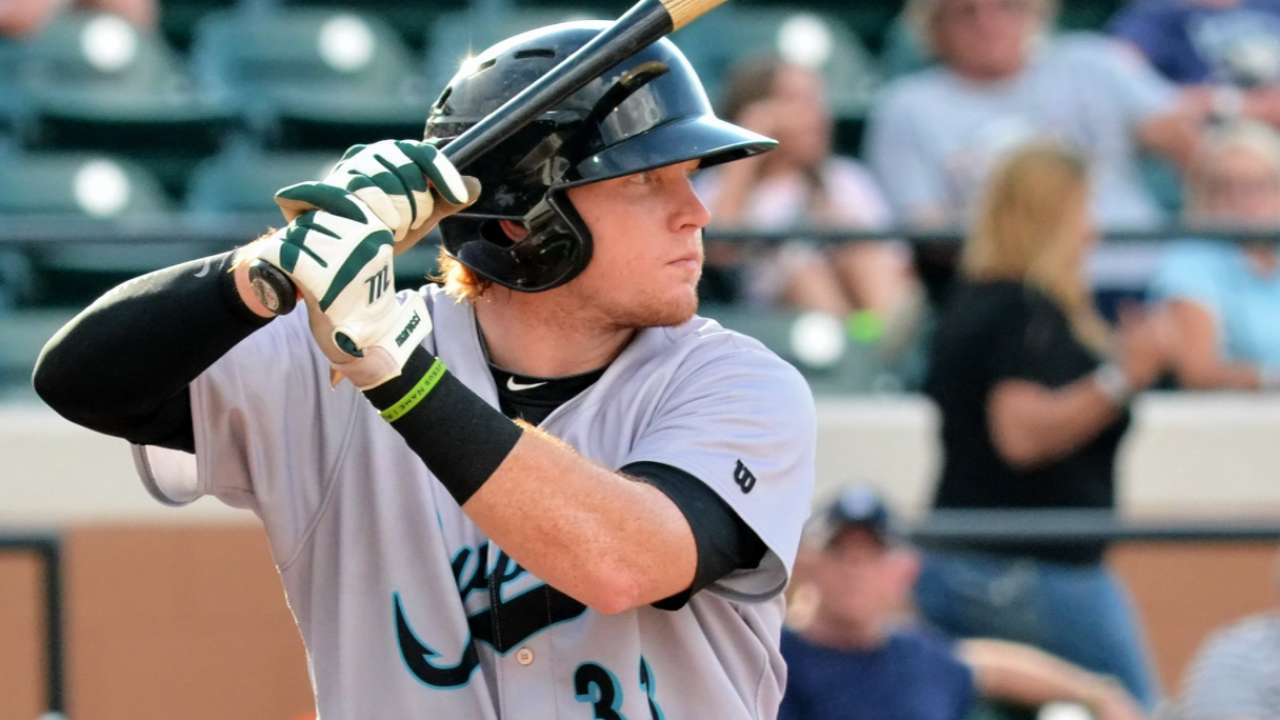 In a season marred by injuries, Latos was 5-5 with a 3.25 ERA in 16 starts last season for Cincinnati. He got a late start the previous offseason as he rehabilitated from having bone chips removed from his right elbow. A torn meniscus in his left knee required surgery at the start of Spring Training, and he suffered some setbacks on his way back from the disabled list.
After being acquired in a blockbuster 4-for-1 trade with the Padres in December 2011, Latos pitched over 200 innings for the Reds in both 2012 and '13.
"Mat had a great career with us while he was here," Jocketty said. "When I spoke to him, he was grateful for the opportunity here. We'll miss him because he was obviously a great pitcher for us. I think he will do well for Miami."
Simon, 33, had a breakout season after he moved from the bullpen to replace an injured Latos during Spring Training. He was 15-10 with a 3.44 ERA in 32 starts while throwing a career-high 196 1/3 innings. A 12-3 start to the season helped earn him his first National League All-Star berth.
"It was one of our objectives to try and clear some payroll space and also try to make the best deal we could," Jocketty said. "In this deal, it's tough to give up a player like Simon, who was good for us last year and was an All-Star. He had a terrific year. He stepped into the rotation at Spring Training and never left."
Both trades came together rather quickly.
"It's sort of a coincidence that when we came here, our rooms are right across the hall from one another," Tigers president and general manager Dave Dombrowski said.
"We made the deal in the hall," joked Jocketty.
The two GMs actually began talks on Tuesday before finalizing the move early Thursday morning. Jocketty said preliminary negotiations with Miami began before the Winter Meetings.
"It really started in earnest Sunday or Monday," Jocketty said.
Jocketty had made it clear all week that he was willing to listen on any trade proposals, even for Cueto, because the team still needed to add a left fielder and some bullpen help but couldn't take on more salary. In these deals, he was able to clear payroll space without trading Cueto or Leake, and that pleased him.
"We really didn't want to move Johnny if we didn't have to," Jocketty said. "We've said all along that we still want to compete and try to win our division. We're certainly better equipped to do that with Johnny at the top of our rotation.
"We look at it with Johnny, [Homer] Bailey and Leake, you've got three starters at the top of the rotation that will give you 200-plus innings," Jocketty said. "So you've got solid innings guys. We think with some of the [other moves] we'll do will add to that, too, and get some guys that can go deep into games. That's critical."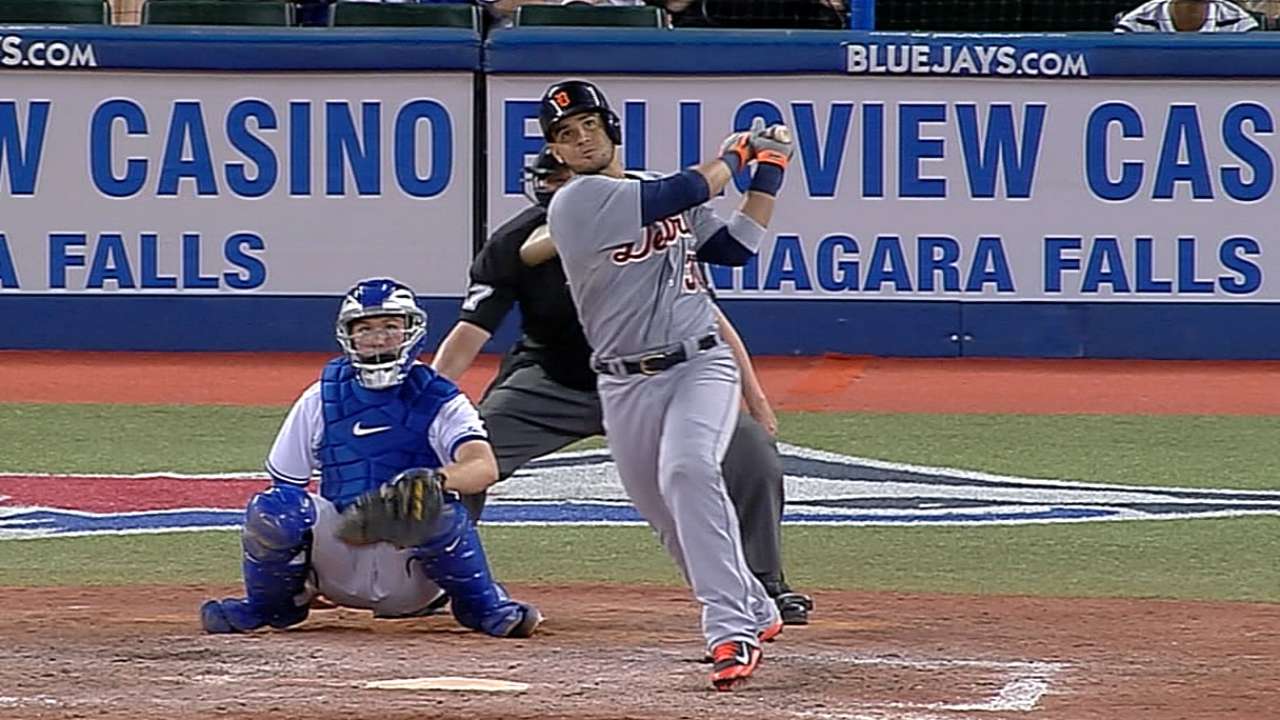 Scouting report:
Crawford: After a solid college career at Florida, Detroit made Crawford the 20th overall pick of the 2013 Draft. He spent his first full professional season with Class A West Michigan, where he posted a 2.85 ERA and struck out 85 batters in 123 innings. Crawford has a strong arm and is capable of throwing his fastball up to 96 mph with heavy sinking action. His fastball pairs well with his slider, which is an above-average pitch at its best. Scouts remain mixed about whether he is better suited as a starter or a reliever. To remain in the rotation, Crawford will have to improve his changeup and command.
DeSclafani: After beginning his professional career with the Blue Jays, DeSclafani was dealt to the Marlins in November 2012 as a part of the massive trade between the two clubs. He quickly worked his way to the Major Leagues, debuting in May 2014. He appeared in 13 games for the Marlins, posting a 6.27 ERA and striking out 26 batters in 33 innings. DeSclafani was primarily used as a reliever in college, but he has mostly worked as a starter as a professional with good results. He has good command and a solid fastball-slider combination. Refining his changeup may be the key to becoming a middle-of-the-rotation starter in the Major Leagues.
Wallach: The son of former big leaguer Tim Wallach, Chad didn't start catching full time until his final year at Cal State Fullerton, but showed enough to get drafted in the fifth round in 2013. He spent most of his first full professional season with Class A Greensboro, where he hit .321/.430/.476 with seven home runs in 78 games. Wallach makes consistent hard contact, hitting for average with outstanding on-base skills. He has some extra-base power, though he may never be a big over-the-fence-type hitter. He's still learning the nuances of catching, but he's shown enough arm and glove work to stick behind the plate.
-- Teddy Cahill
Mark Sheldon is a reporter for MLB.com. Read his blog, Mark My Word, and follow him on Twitter @m_sheldon. This story was not subject to the approval of Major League Baseball or its clubs.