Source: Kemp to Padres for Grandal in five-player deal
Dodgers get slugging catcher in trade that could pave way for Hamels acquisition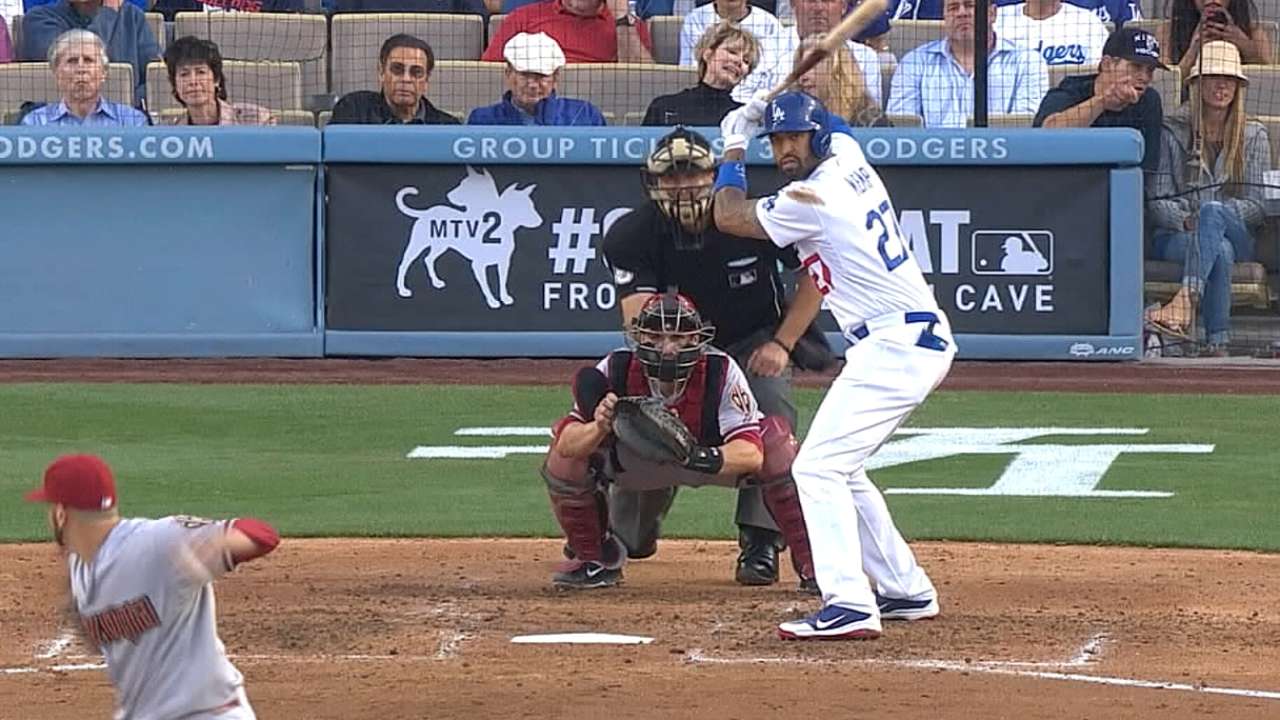 SAN DIEGO -- The trade of Matt Kemp to the Padres, continuing the jaw-dropping Winter Meetings makeover of the Dodgers, could lead to the acquisition of Phillies pitcher Cole Hamels, a baseball source said.
Although the clubs have not yet confirmed it, the five-player deal will send Kemp, catcher Tim Federowicz and a reported $30 million to San Diego for catcher Yasmani Grandal, along with pitcher Joe Wieland and pitching prospect Zach Eflin, who the Dodgers could use in a package to get Hamels, who would complete a triple-ace rotation with Clayton Kershaw and Zack Greinke.
---
Winter Meetings action
Day 4: Dec. 11
Transaction
Official?
OF Matt Kemp
C Tim Federowicz
Traded to Padres
No
C Yasmani Grandal
RHP Joe Wieland
RHP Zach Eflin
Traded to Dodgers
No
OF Yoenis Cespedes
RHP Alex Wilson
Traded to Tigers
Yes
RHP Rick Porcello
Traded to Red Sox
Yes
RHP Ervin Santana
Four-year deal with Twins
No
LHP Mat Latos
Traded to Marlins
No
RHP Anthony DeSclafani
C Chad Wallach
Traded to Reds
No
RHP Justin Masterson
One-year deal with Red Sox
No
RHP Alfredo Simon
Traded to Tigers
Yes
RHP Jonathon Crawford
IF Eugenio Suarez
Traded to Reds
Yes
LHP Ross Detwiler
Traded to Rangers
No
OF John Mayberry Jr.
One-year deal with Mets
No
RHP Andre Rienzo
Traded to Marlins
Yes
LHP Dan Jennings
Traded to White Sox
Yes
The subtraction of Kemp from a glut of outfielders leaves the Dodgers with a likely alignment of Yasiel Puig in right field, Carl Crawford and Scott Van Slyke in left field and some combination of prospect Joc Pederson, Andre Ethier and Chris Heisey in center field, at least until the next trade.
It also leaves the lineup of the back-to-back National League West champs without the right-handed power bats of Kemp and shortstop Hanley Ramirez, who signed with Boston. Ramirez will be replaced by Jimmy Rollins from a still-unconfirmed deal with the Phillies, while second baseman and leadoff hitter Dee Gordon has been morphed into veteran Howie Kendrick after trades with the Marlins and Angels.
But the Dodgers have done this dealing without losing their top three prospects -- shortstop Corey Seager, Pederson or left-handed pitcher Julio Urias.
Grandal, however, adds potential game-changing run production to share catching duties with A.J. Ellis.
Grandal, 26, is a Cuban native who grew up in Florida, was a first-round pick out of the University of Miami by Cincinnati and was dealt to San Diego in the Mat Latos deal, a trade made by then Padres general manager, and current Dodgers senior vice president of baseball operations, Josh Byrnes.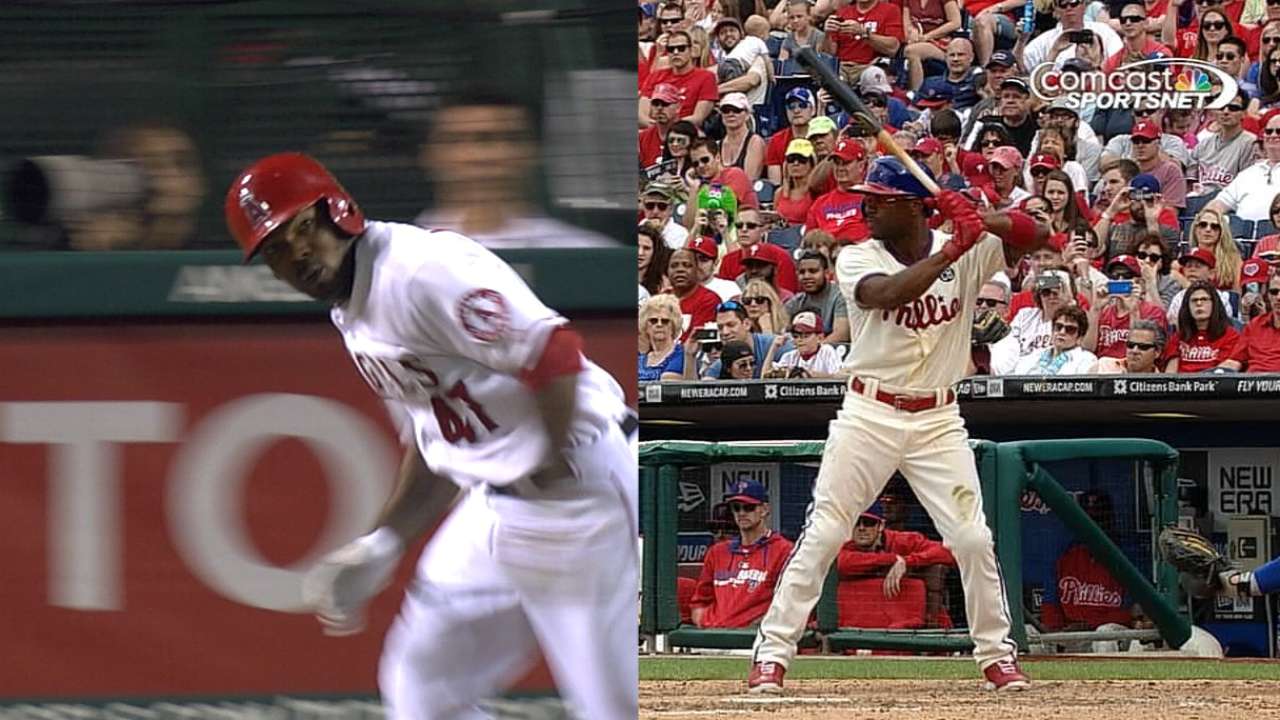 Grandal just completed his first full Major League season, slugging 15 homers with 49 RBIs despite batting only .225 over 128 games. He led the league with 12 passed balls despite playing 37 games at first base.
Grandal made his Major League debut in 2012 but missed much of the '13 season after receiving a 50-game suspension because of a positive test for testosterone the previous November. Grandal issued an apology and has not had another violation.
Wieland, 24, missed the entire 2013 season while recovering from Tommy John elbow surgery. He returned in 2014, going 1-0 with a 7.15 ERA in four games. Last week, he avoided salary arbitration by agreeing to a one-year, $590,000 contract.
Eflin, the 33rd overall pick in the 2012 Draft, is 17-14 with a 3.41 ERA in his first 50 professional games (49 starts) and would have likely started the season in the Double-A Texas League. He was rated the 10th-best prospect in the Padres' system by MLBPipeline.com.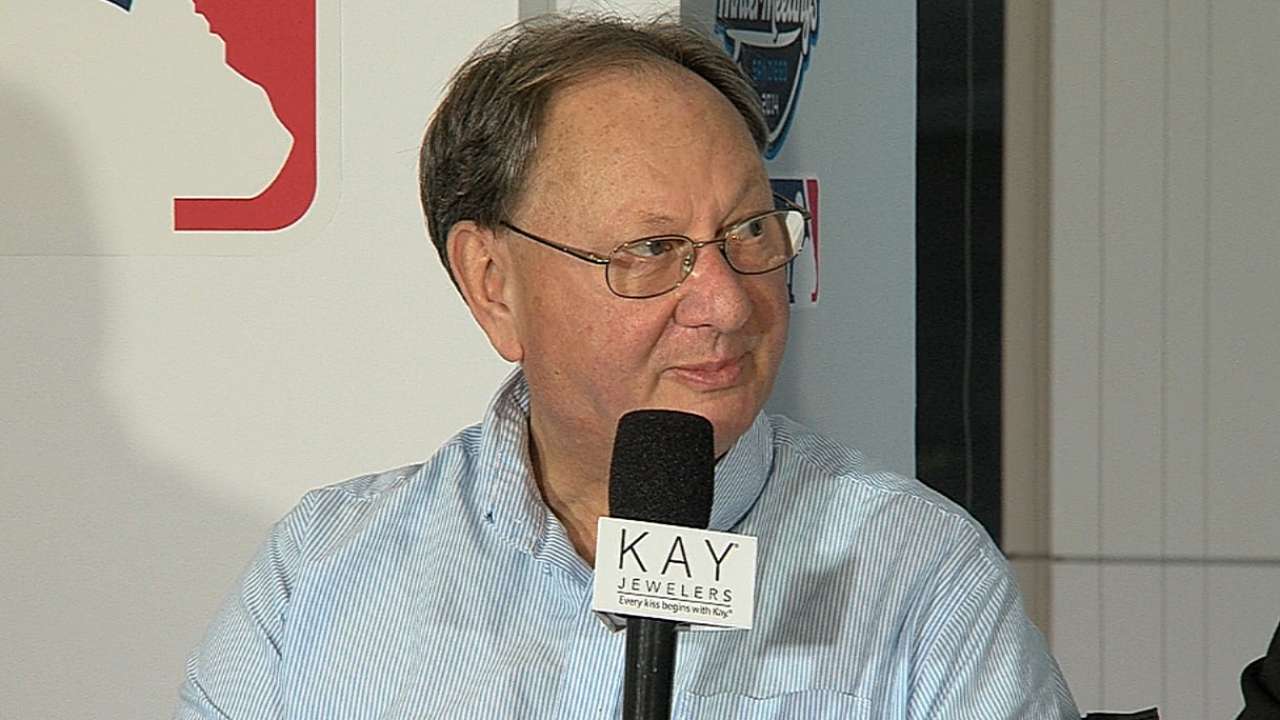 San Diego's interest in Kemp was understandable, as the new Padres front office includes former Dodgers officials A.J. Preller (Padres general manager), Logan White (who drafted Kemp as the Dodgers' scouting director) and Don Welke.
Kemp, 30, was rewarded with an eight-year, $160 million after the 2011 season, when he hit 39 homers with 126 RBIs and a .324 average and was the runner-up for the NL MVP Award to Ryan Braun. Kemp has five years and $107 million remaining on that contract.
But Kemp injured his left shoulder the next season running into the fence at Coors Field. And in 2013, he suffered a career-threatening broken bone in his foot in an avoidable home-plate collision, both injuries requiring operations to repair.
Kemp was still rusty in 2014 and never fully regained his running speed, but his bat came alive in the second half. He finished the season batting .287 with 25 homers and 89 RBIs in 150 games. He led the Major Leagues in the second half with a .606 slugging percentage, batting .309 with 17 homers and 54 RBIs. He was the September NL Player of the Month and had a 16-game hitting streak.
Kemp leaves the Dodgers ranking fourth in Los Angeles history with 181 home runs. He was twice an All-Star, with two Gold Gloves and two Silver Slugger Awards.
Scouting reports:
Eflin: The 33rd overall pick of the 2012 First-Year Player Draft, Eflin has pitched well the last two years in full-season ball. In 246 2/3 innings between Class A Fort Wayne and Class A Advanced Lake Elsinore, he compiled a 3.28 ERA and a 179-to-62 strikeout-to-walk ratio. Eflin has good all-around stuff, but his best tool is his control. He has averaged 2.3 walks per nine innings over the last two years and he works his low-90s fastball effectively to both sides of the plate. His changeup is his best secondary offering and he also throws a short slider with cutter-like action. Still just 20 years old, Eflin has all the tools necessary to develop into a solid middle-of-the-rotation starter in time.
Wieland: Drafted by the Rangers in 2008, Wieland was acquired by the Padres at the 2011 Trade Deadline in exchange for Mike Adams. He made his Major League debut the next year and appeared to be on his way to establishing a permanent big league role before undergoing Tommy John surgery. After a long recovery process, Wieland returned to action in 2014 and got back to the big leagues in September. He doesn't have overpowering stuff, with his fastball typically sitting around 90 mph. His curveball is his best secondary pitch and he also mixes in a solid changeup and slider. His four-pitch arsenal and above-average control give him a chance to fit as a starter in the Major Leagues.
-- Teddy Cahill
Ken Gurnick is a reporter for MLB.com. This story was not subject to the approval of Major League Baseball or its clubs.