Marlins manager Redmond addresses reaching next level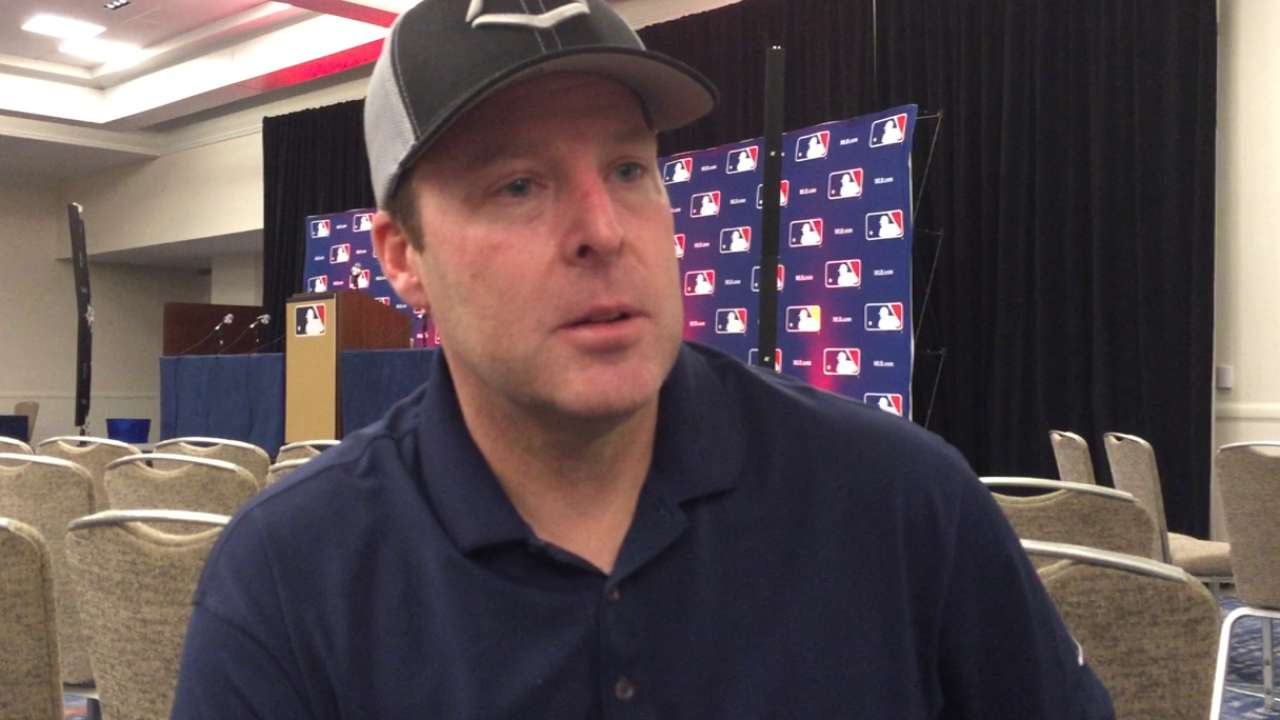 SAN DIEGO -- Marlins manager Mike Redmond stepped into a tough spot when he took over a rebuilding, youthful squad in 2013. The former big league catcher embraced the challenge, but like his players, he endured more than his share of growing pains in a 100-loss season.
Two years later, Redmond now is directing a vastly improved club that suddenly has playoff aspirations. The Marlins improved by 15 games in 2014, and they're banking on taking the next step in '15.
With his approachable personality and his intense competitive drive, Redmond is credited with helping change the culture in an organization that hasn't had a winning season since 2009.
After finishing 77-85, a sense of urgency has set in, and for good reason.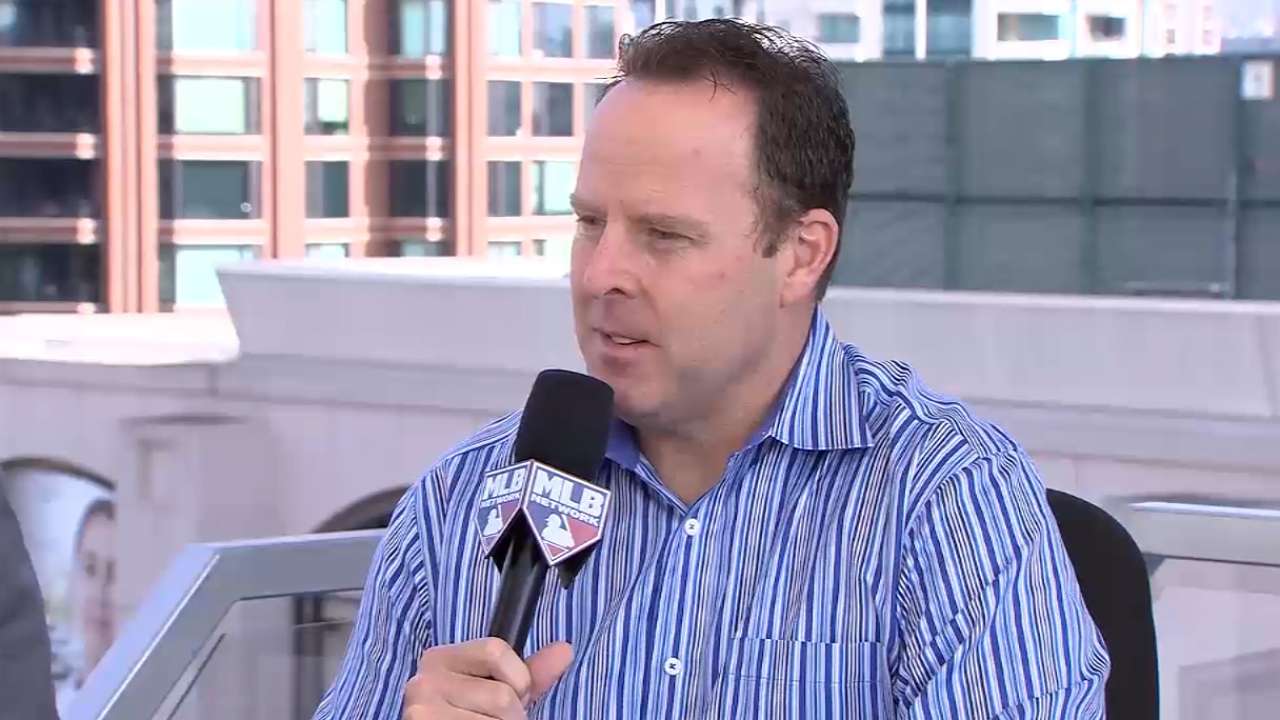 On Nov. 19, the Marlins made their biggest splash, signing two-time All-Star Giancarlo Stanton to a record-setting 13-year, $325 million contract.
Retaining Stanton was the primary offseason goal. Surrounding him with talent is the next step. Miami moved towards that on Wednesday at the Winter Meetings when it acquired All-Star second baseman Dee Gordon.
The blockbuster trade with the Dodgers brings Gordon and veteran right-hander Dan Haren to Miami for lefty Andrew Heaney, second baseman Enrique Hernandez, reliever Chris Hatcher and Minor League catcher Austin Barnes.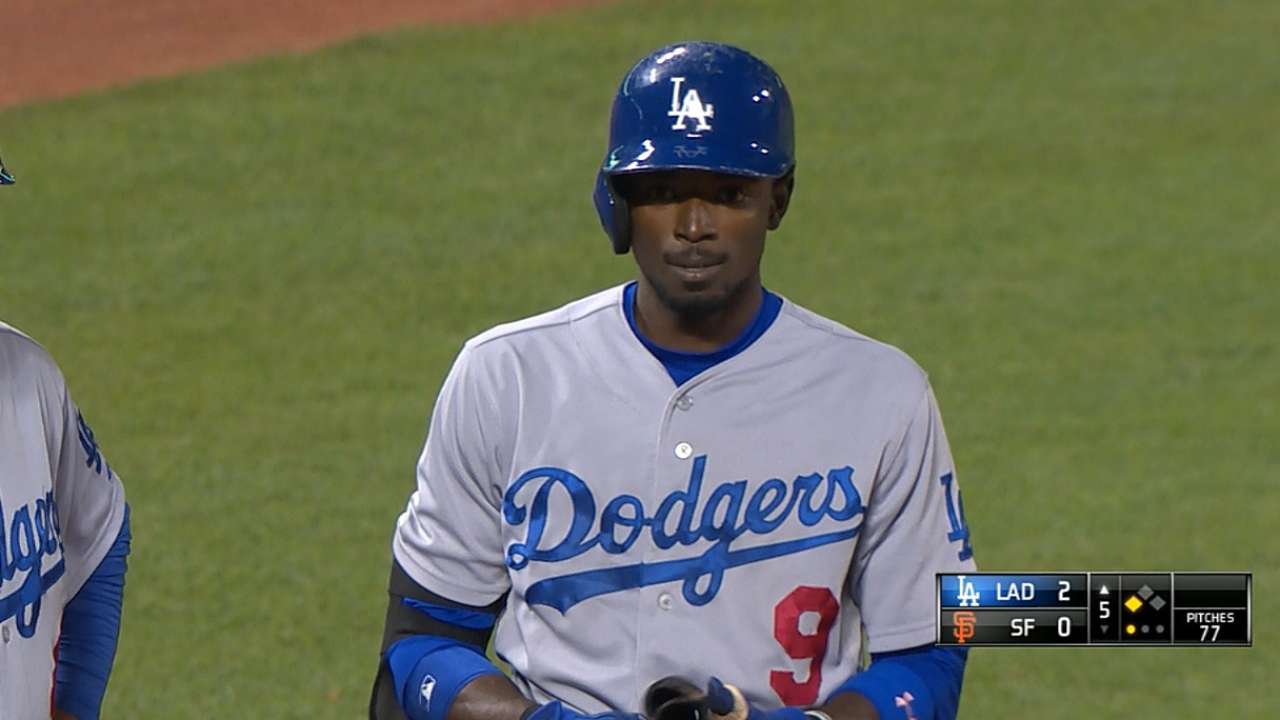 Gordon's blazing speed, blended with Stanton's unprecedented power, gives the Marlins two entertaining and exciting players.
The Marlins may still be young, but they're looking to unseat the Nationals as National League East champs.
"I think there is always that urgency," Redmond said. "I mean, I came here to win ballgames and to be a part of a winner and to build a winning team. No doubt the first year was rough, but last year we showed a huge amount of improvement, and we need to continue that.
"We feel like we have the right guys to be able to do that. It's fun. Because you really never know how much guys are going to improve from year to year, and that is the fun part about young players is you never know when it's going to hit."
Redmond knows firsthand how it is to go from worst to first. He came up through the Marlins' system, and was a rookie in 1998, the year the organization endured a franchise-most 108 losses.
Five years later, Redmond was Ivan Rodriguez's backup on the 2003 World Series championship team.
No one is predicting a World Series crown in South Florida in 2015. But building blocks like Stanton, Christian Yelich, Marcell Ozuna, Jose Fernandez and now Gordon are in place.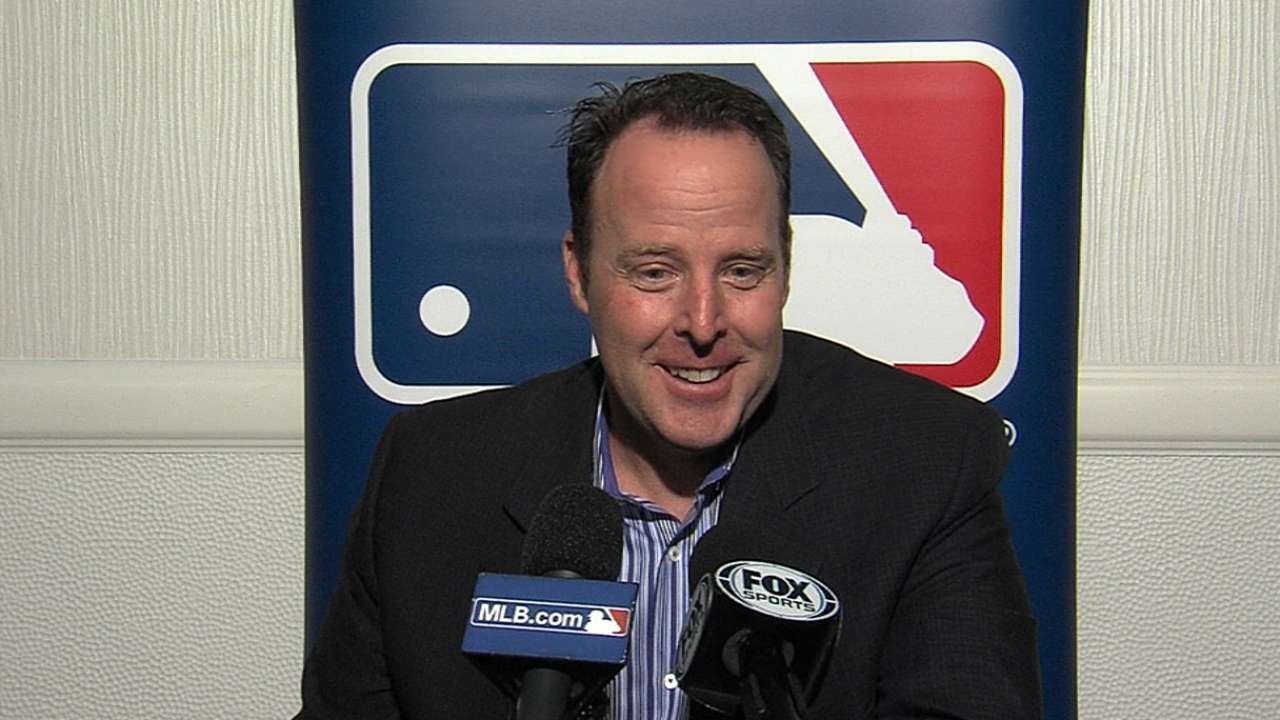 "We know our guys are made right and they get it," Redmond said. "It's fun to come to that ballpark every single day."
The Marlins still have some unfinished business to settle. They are in the market for a power bat and more starting pitching.
"I know [the front office] is working hard and trying to make something happen to improve our ballclub," Redmond said. "I mean, that's what the offseason is for. It's for targeting areas that you need improvement and going out there and trying to get those guys to be able to do it.
"We're all on the same page trying to make it to the playoffs. We feel like we have a great core group of young players, and now we've just got to figure out some pieces that can help and help these guys develop and to win."
Joe Frisaro is a reporter for MLB.com. He writes a blog, called The Fish Pond. Follow him on Twitter @JoeFrisaro. This story was not subject to the approval of Major League Baseball or its clubs.