A-Rod keeping Yankees updated on offseason workouts
Third baseman meets with club's strength and conditioning coordinator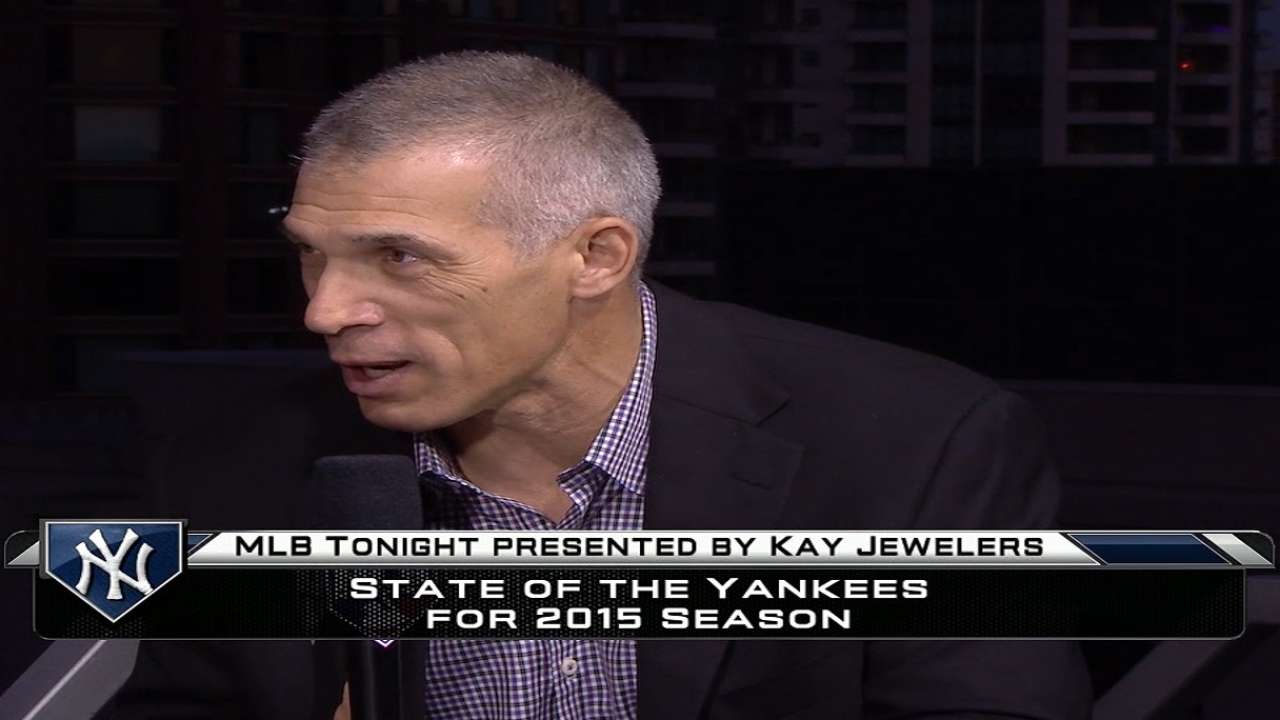 SAN DIEGO -- Alex Rodriguez has been providing the Yankees with proof of his offseason progress, sending along videos of his workouts, and he had another positive in-person visit on Wednesday with the club's strength and conditioning coordinator.
Matt Krause checked in with Rodriguez for the second time this winter, according to general manager Brian Cashman. That visit took place in Miami, where the 39-year-old is preparing to rejoin the Yankees lineup following his season-long suspension.
"He's working hard," Cashman said. "Obviously he's continuing to get ready for Spring Training, and he's moving in the right direction."
Cashman said that Rodriguez, who is listed on the Yankees' roster at 225 pounds, is heavier than his ideal Spring Training weight.
"Like all our players, he's got a report weight that we're hopeful they hit," Cashman said. "He's approaching that. He's not at the Spring Training weight that we desire just yet, but there is progress, and Matt continues to tweak his conditioning program. They're building a relationship."
Yankees manager Joe Girardi said this week that he has viewed videos of Rodriguez hitting, running and lifting; "a little bit of everything." Girardi added that he has also exchanged phone calls and text messages with Rodriguez.
Cashman said that he swapped texts with Rodriguez on Tuesday but had not seen the workout videos. Krause, who is entering his second season in this position, has also met with Brian McCann, Brett Gardner and Jacoby Ellsbury this winter.
It is likely that Rodriguez will report to the Yankees' Tampa, Fla., facility in advance of the Feb. 25 report date for position players. The club plans to use the spring to evaluate Rodriguez further, determining how much -- if any -- third base he will be able to play.
Bryan Hoch is a reporter for MLB.com. Follow him on Twitter @bryanhoch and read his MLBlog, Bombers Beat. This story was not subject to the approval of Major League Baseball or its clubs.