D-backs, Red Sox closing in on Miley trade
Pitchers De La Rosa, Webster reportedly among potential haul for Arizona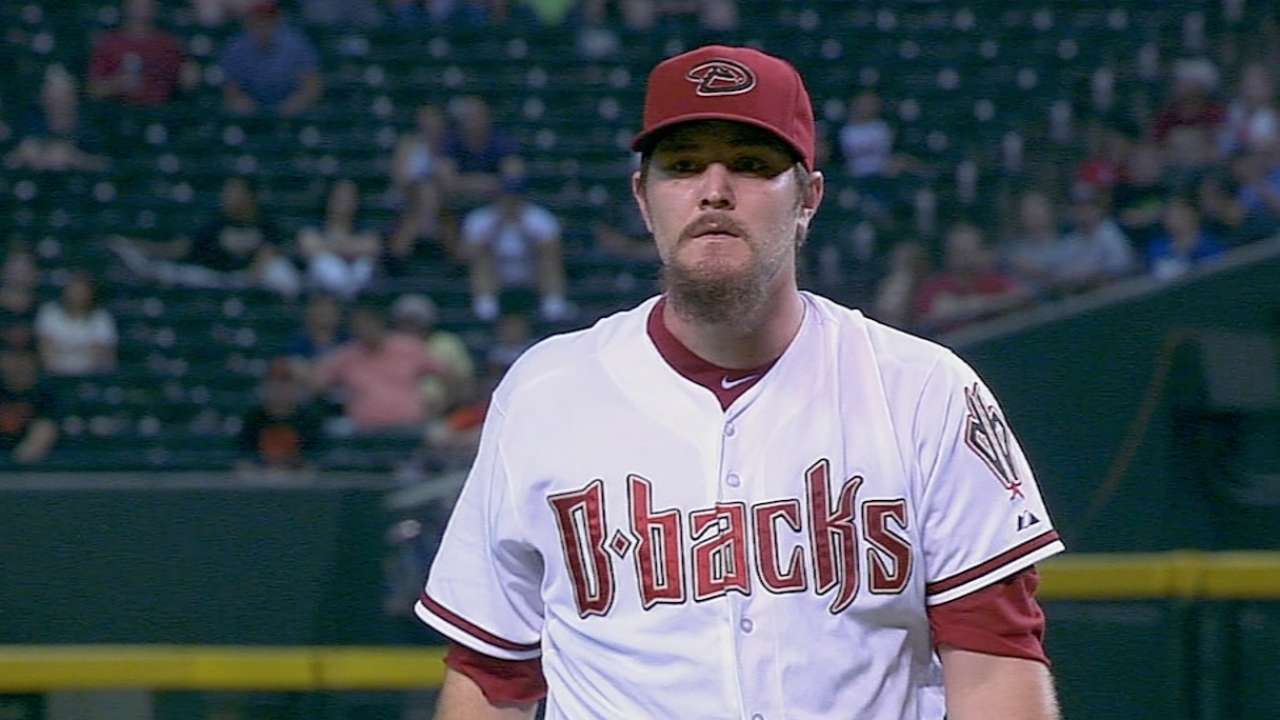 SAN DIEGO -- Wade Miley could be headed to the Red Sox in a deal for right-handers Rubby De La Rosa and Allen Webster, but a baseball source said there were still some things to be worked out.
Whether there is still debate about which players will be involved or concerns over 40-man roster space is not known, but it does appear a deal will get done.
---
Winter Meetings action
Day 4: Dec. 11
Transaction
Official?
OF Matt Kemp
C Tim Federowicz
Traded to Padres
No
C Yasmani Grandal
RHP Joe Wieland
RHP Zach Eflin
Traded to Dodgers
No
OF Yoenis Cespedes
RHP Alex Wilson
Traded to Tigers
Yes
RHP Rick Porcello
Traded to Red Sox
Yes
RHP Ervin Santana
Four-year deal with Twins
No
LHP Mat Latos
Traded to Marlins
No
RHP Anthony DeSclafani
C Chad Wallach
Traded to Reds
No
RHP Justin Masterson
One-year deal with Red Sox
No
RHP Alfredo Simon
Traded to Tigers
Yes
RHP Jonathon Crawford
IF Eugenio Suarez
Traded to Reds
Yes
LHP Ross Detwiler
Traded to Rangers
No
OF John Mayberry Jr.
One-year deal with Mets
No
RHP Andre Rienzo
Traded to Marlins
Yes
LHP Dan Jennings
Traded to White Sox
Yes
Miley, 28, is currently the ace of the D-backs' staff. The left-hander went 8-12 with a 4.34 ERA in 33 starts last season.
FOXSports.com first reported Wednesday that the D-backs and Red Sox were closing in on a deal and that De La Rosa and Webster would be part of the trade.
"I think he has great value if I'm going to move him," D-backs general manager Dave Stewart said of Miley. "You want to get exactly back what you want for him, otherwise there's no point."
De La Rosa and Webster are very familiar to D-backs senior vice president of baseball operations De Jon Watson, who was the farm director in Los Angeles when both were in the Dodgers' system.
De La Rosa, 25, went 4-8 with a 4.43 ERA in 19 appearances (18 starts) for the Red Sox last season but put together a 3.25 ERA over eight seasons in the Minors.
Webster, who turns 25 in February, has compiled a 6-5 record and 6.25 ERA in 19 appearances (18 starts) for the Red Sox the past two seasons.
The move would fit with what Stewart has said he wanted to do -- continue adding depth to the organization's starting pitching. Already this offseason the D-backs have acquired Jeremy Hellickson and Robbie Ray for the Major League staff, as well as getting a pair of Class A arms from the Cubs in the deal for Miguel Montero.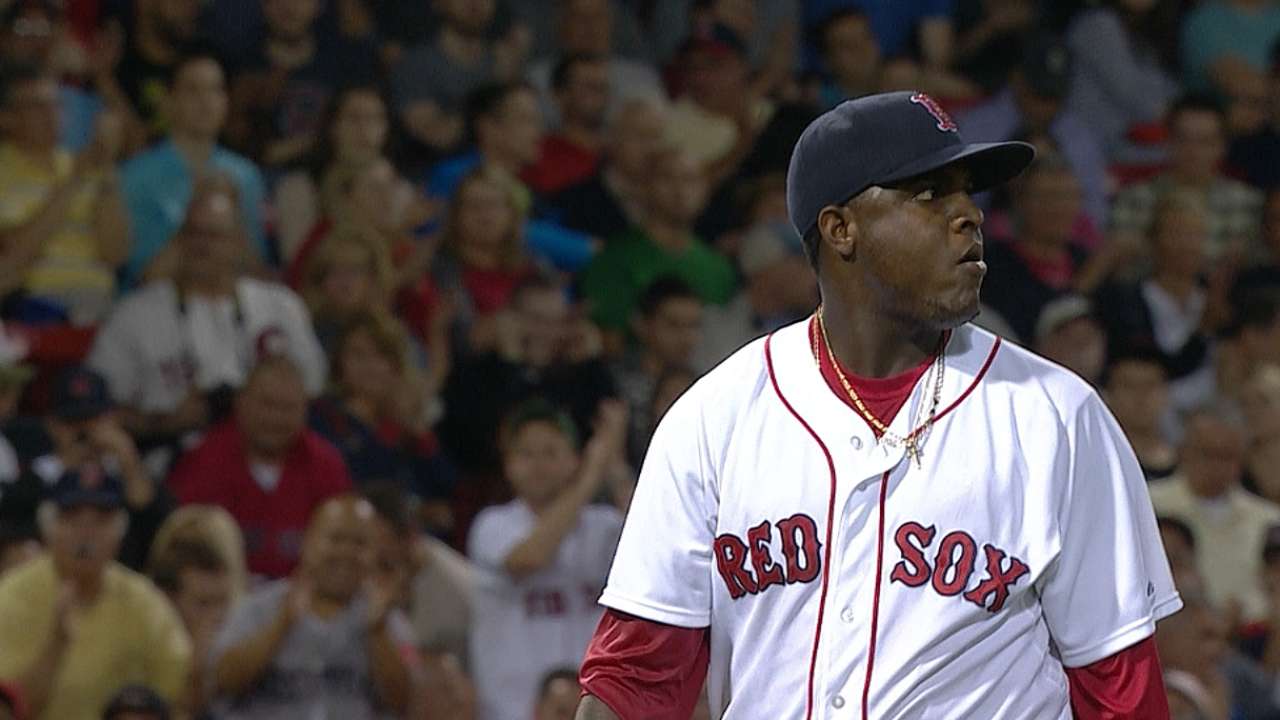 "What I sold to the organization before I got the job was we needed to improve organizationally, top to bottom," Stewart said. "We needed to get starting pitching back into our system. When you do that, ultimately if we decide down the road we want to do something else or we put ourselves in a position where we want to get another player, we can do that if we've got strong enough pitching and if we're not building pitching in our system. That's what we're doing."
The D-backs are still searching for catching help after dealing Montero. Stewart mentioned being interested in Detroit's Alex Avila and Toronto's Dioner Navarro as well as free agent David Ross.
By virtue of having the worst record in baseball last season, the D-backs will pick first in Thursday's Rule 5 Draft. There was some speculation that they would take Astros catcher Roberto Pena with the pick. Pena is said to be a strong defensive catcher with a questionable bat.
"You're looking at these guys as possible pieces for your ballclub in an area where you're short," Watson said about the Rule 5 Draft in general.
Stewart was asked once again by reporters about the possibility of dealing outfielder Mark Trumbo and reiterated that he has no plans on dealing him.
Speaking of not dealing players, Stewart said he does not plan on trading from his team's deep bullpen.
"That could become thin very quickly," he said. "So I think that's an area that we're going to hold on to."
Steve Gilbert is a reporter for MLB.com. Read his blog, Inside the D-backs, and follow him on Twitter @SteveGilbertMLB. This story was not subject to the approval of Major League Baseball or its clubs.