Nats reach out to Zimm's agent, plan Harper shift
Teams ask about Detwiler; Washington not pursuing Scherzer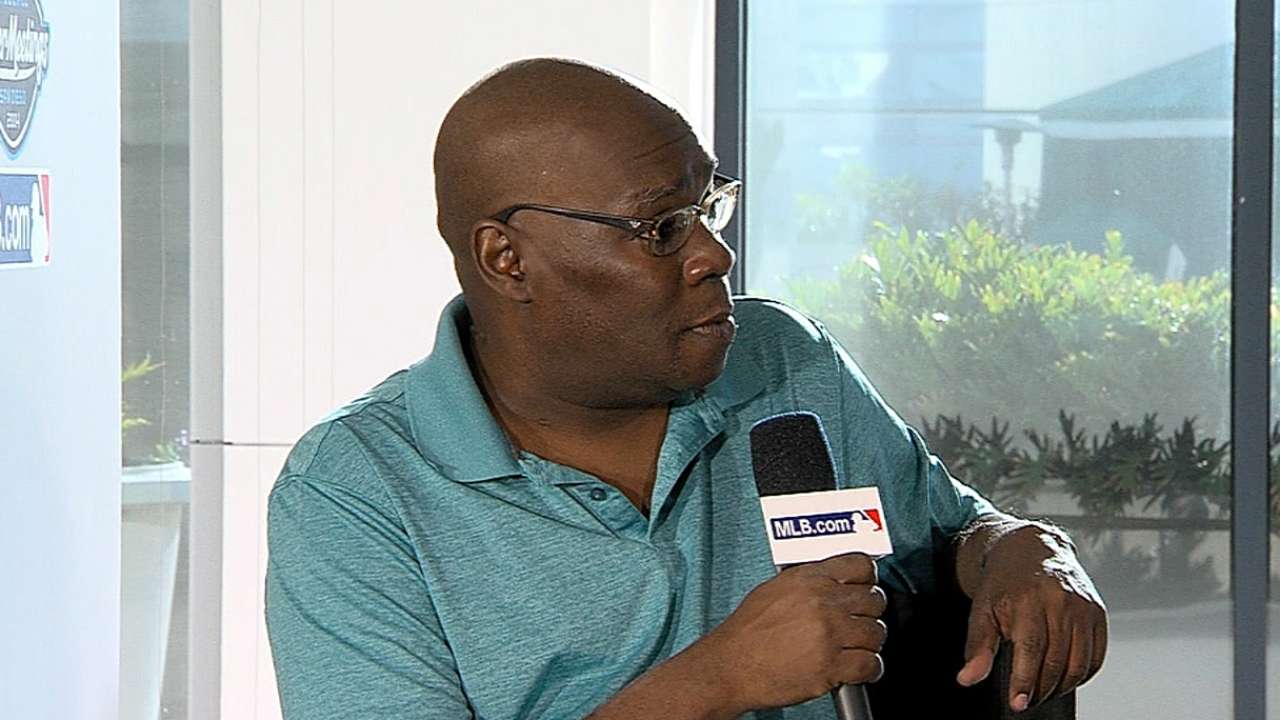 SAN DIEGO -- The Nationals didn't make any trades Wednesday, but general manager Mike Rizzo had a lot to say. He indicated that he met with Jordan Zimmermann's agent Wednesday. Rizzo said the conversation was more of a "reacquaintance" as far as talking about philosophies and parameters.
"It was a good initial discussion," Rizzo said.
Zimmermann, right-hander Doug Fister and shortstop Ian Desmond are free agents after the 2015 season, and the Nationals are listening to trade offers on those players. But asked if Zimmermann, Fister and Desmond all were going to be with the team during Spring Training, Rizzo said, "Yeah, we are planning on having all three of them."
There was one rumor that the Nats were on the verge of making a blockbuster trade, but overall, there has been no traction to the trade discussions.
Rizzo has also heard from teams interested in left-hander Ross Detwiler, who can start or relieve. Last year, Detwiler was strictly a reliever and had an up-and-down season as a long man. Detwiler has said he didn't like the role and hopes to be a starter again.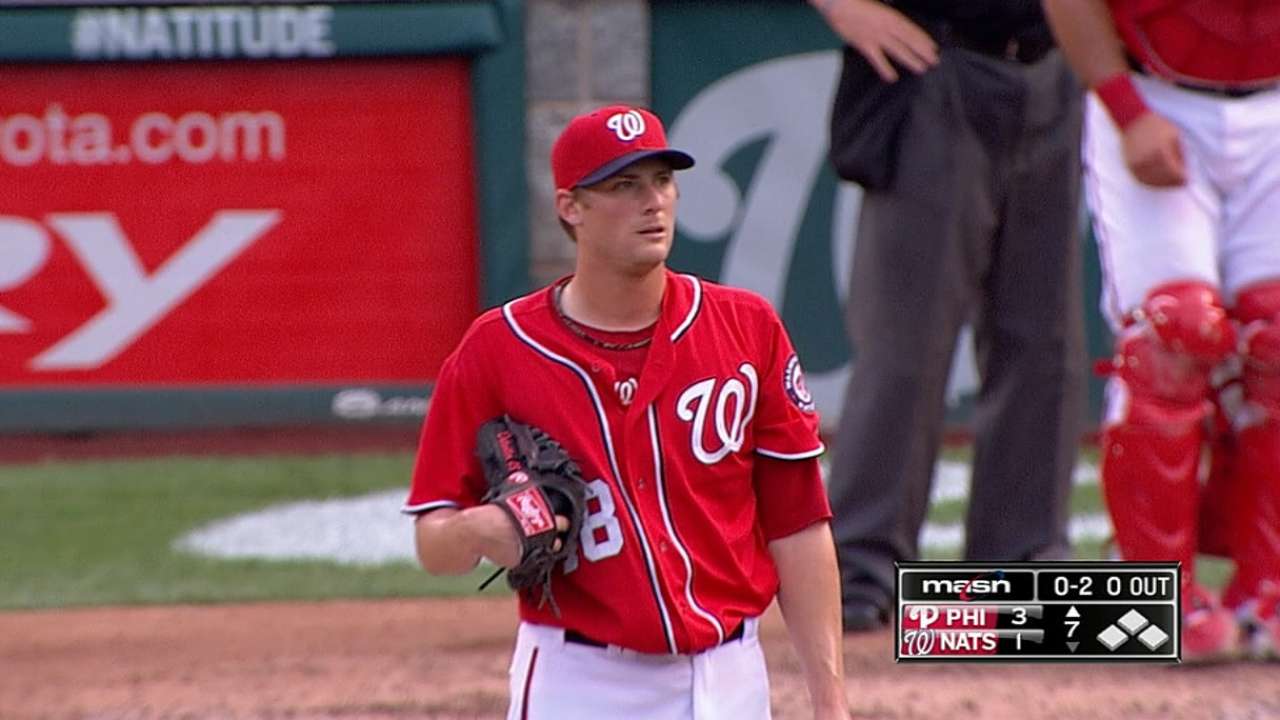 Rizzo indicated the Nationals are not in the Max Scherzer sweepstakes. The team would likely have to trade some players in order to sign the right-hander. Rizzo was a scouting director for the D-backs when he drafted Scherzer in the first round of the 2006 First-Year Player Draft.
"We haven't dipped into the starting free-agent market," Rizzo said.
Rizzo also announced that Bryce Harper and Jayson Werth will switch positions starting next season.
Harper will go from left field to right, while Werth, a right fielder during most of his career with the Nationals, will move over to left. The Nats feel Harper will have more range covering right field. Both players were approached by manager Matt Williams and agreed to the switch.
"I think it gives us a younger set of legs in right field. He throws extremely well," Rizzo said about Harper. "Jayson, who has taken good routes and good angles on baseballs, can have less ground to cover to save his legs a little bit. He will be more prepared to play throughout the whole season."
As for Harper, Rizzo said the outfielder could have a grievance hearing with the Nationals during the middle of December. The case is about Harper's eligibility for arbitration. Harper's agent, Scott Boras, believes Harper should be arbitration eligible this winter, while the Nats believe Harper should not be eligible until after the 2015 season. Both parties are still talking and trying to get it resolved before the hearing.
"[A grievance hearing] is like arbitration," Rizzo said. "No one likes to go to arbitration and certainly no one likes to go to a grievance hearing with anybody.
"We would like to stay out of there if possible. It's a business decision. We feel that we have basis for it."
Harper signed a five-year Major League contract worth $9.9 million, including a $6.25 million signing bonus, after he was drafted. At the time, the deal was a record for a position player signed out of the Draft.
According to the Washington Post, Harper's representatives contend that an oral agreement was reached that Harper could opt out of his contract and be eligible for arbitration. The Nationals denied that such a deal was reached.
Since entering the big leagues in May 2012, Harper has won the National League Rookie of the Year Award, appeared in two All-Star Games and has helped guide the Nats into the postseason twice.
This past season, Harper missed a lot of time because of a thumb injury, but he was arguably Washington's best player during the NL Division Series, hitting .294 with three home runs. Despite missing 62 games, Harper was credited for being on the roster.
Bill Ladson is a reporter for MLB.com and writes an MLBlog, All Nats All the Time. He also can be found on Twitter @WashingNats. This story was not subject to the approval of Major League Baseball or its clubs.