Preparation key to shoring up Indians' defense
Improving offense, adding pitching also remain on agenda for Meetings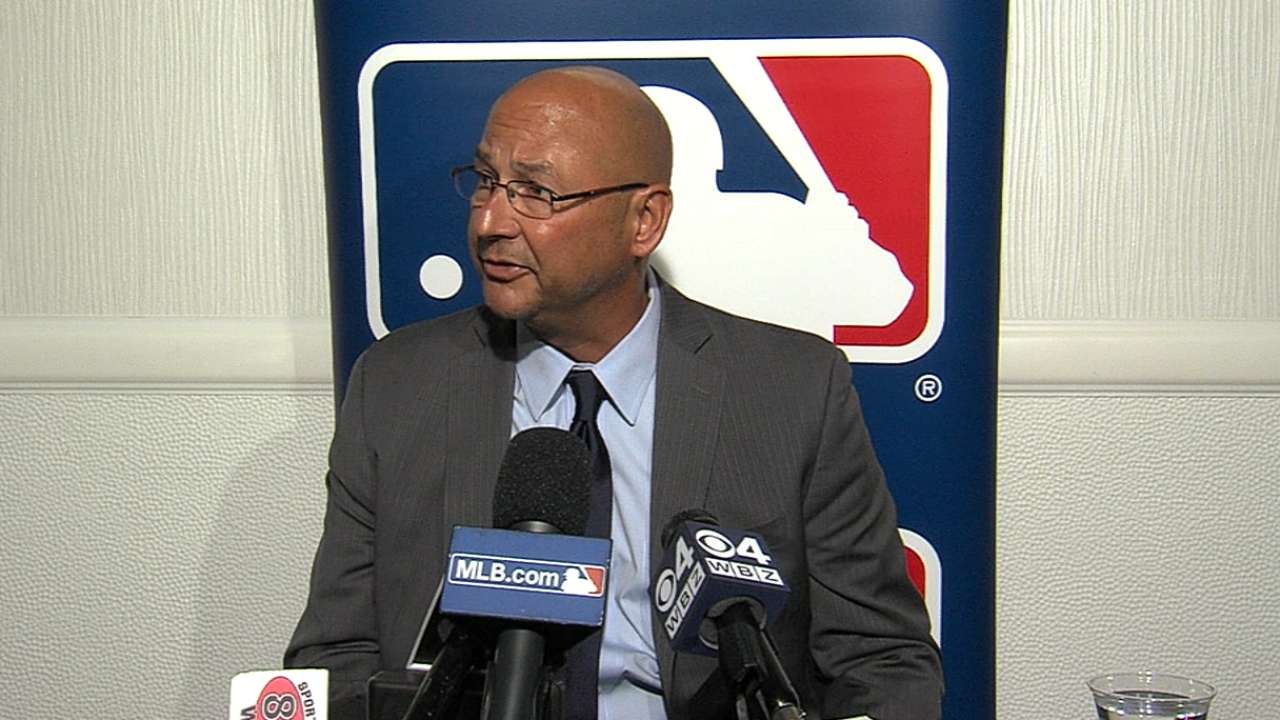 SAN DIEGO -- More than anything, it was poor defense that cost the Indians the chance to reach the postseason for the second consecutive year last season. Finding ways to clean up issues in the field has been a priority for the club this winter.
If the Indians head into Spring Training with the same infield alignment they used at the end of last season -- a distinct possibility right now -- then the challenge exists within the preparation. That is why general manager Chris Antonetti, manager Terry Francona and other members of the front office and coaching staff have discussed ideas for improving Spring Training workouts.
"We have room for improvement," Francona said on Wednesday, during the third day of the Winter Meetings. "Our defense was kind of our Achilles' heel last year. When you give teams extra outs or extra opportunities, it makes it more difficult to win. It doesn't mean you can't win, but it makes it harder."
The Indians headed into this offseason with three primary goals: add an impact bat, improve the depth of the pitching staff and tidy up the defense. The Tribe addressed the first issue on Monday with the acquisition of slugger Brandon Moss in a trade with Oakland and the team is in the process of exploring trades and second-tier free agents for its pitching needs.
---
Winter Meetings action
Day 4: Dec. 11
Transaction
Official?
OF Matt Kemp
C Tim Federowicz
Traded to Padres
No
C Yasmani Grandal
RHP Joe Wieland
RHP Zach Eflin
Traded to Dodgers
No
OF Yoenis Cespedes
RHP Alex Wilson
Traded to Tigers
Yes
RHP Rick Porcello
Traded to Red Sox
Yes
RHP Ervin Santana
Four-year deal with Twins
No
LHP Mat Latos
Traded to Marlins
No
RHP Anthony DeSclafani
C Chad Wallach
Traded to Reds
No
RHP Justin Masterson
One-year deal with Red Sox
No
RHP Alfredo Simon
Traded to Tigers
Yes
RHP Jonathon Crawford
IF Eugenio Suarez
Traded to Reds
Yes
LHP Ross Detwiler
Traded to Rangers
No
OF John Mayberry Jr.
One-year deal with Mets
No
RHP Andre Rienzo
Traded to Marlins
Yes
LHP Dan Jennings
Traded to White Sox
Yes
The defense dilemma is more difficult to solve.
Barring a trade or two, Cleveland projects to open 2015 with Carlos Santana at first base, Jason Kipnis at second, Jose Ramirez at shortstop and Lonnie Chisenhall at third base. That is the same infield at the end of last year, when the club ranked last in the Majors in Ultimate Zone Rating (minus 72.4), Defensive Runs Saved (minus 75) and errors (116).
Antonetti is quick to note, however, that the defense improved in the second half of last season after Santana shifted from third base to first and Ramirez took over as the full-time shortstop. Many of Cleveland's issues occurred earlier in the year, when Nick Swisher handled first, Santana was in an experiment at third and Asdrubal Cabrera was at short.
"We believe that that group of players is better defensively than we performed as a whole last year," Antonetti said. "I think our defense got markedly better in the second half in the infield."
Antonetti is not wrong, either.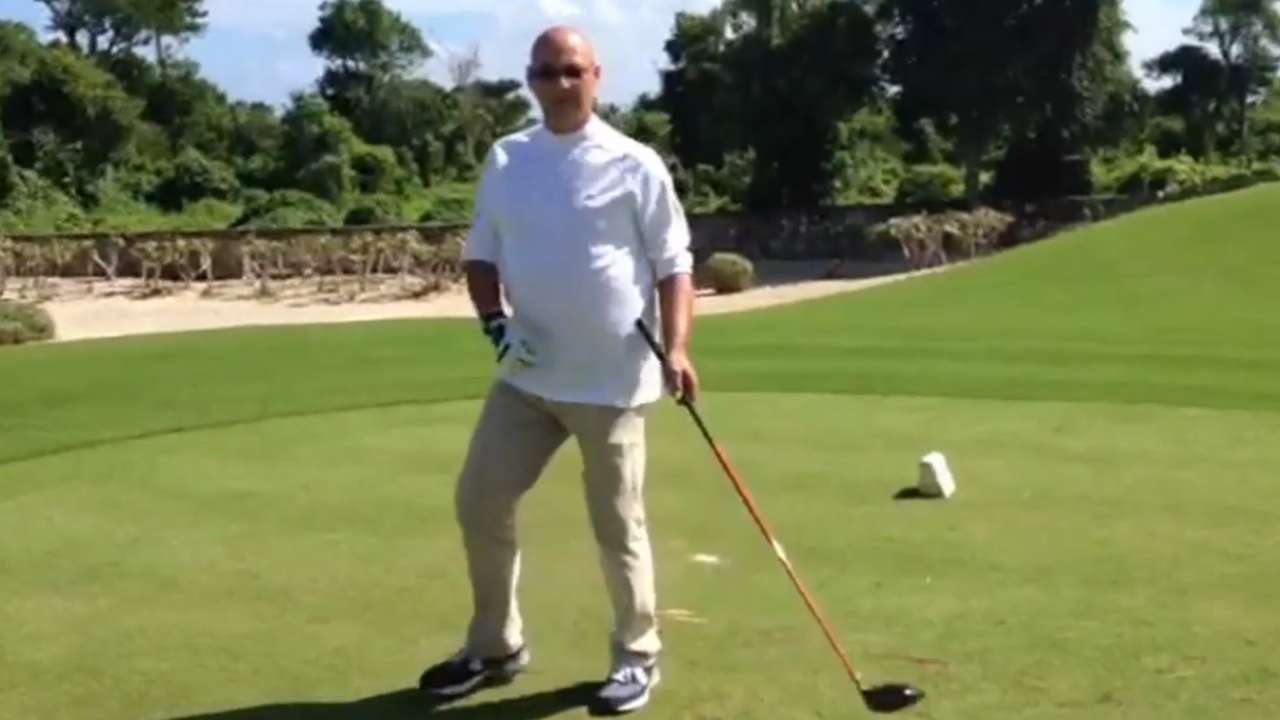 Among American League shortstops with at least 400 defensive innings last year, Ramirez ranked first in UZR/150 (18.9). Cabrera, who was traded to the Nationals before the non-waiver Trade Deadline, had a minus 10.5 UZR/150 in 2014. Swisher posted a minus 18.4 UZR/150 at first base, but did not play a game there after July 19. Santana (minus 39.5 UZR/150 at third) did not play the hot corner after May 22.
The two players in need of the most improvement for 2015 are Kipnis and Chisenhall.
"Carlos did a good job at first base in his time there," Antonetti said. "Jose Ramirez was great -- everything we could possibly have asked for at shortstop. The places we've talked about are Lonnie and Kip kind of getting back more closely to where they were in 2013, rather than the way they performed in '14."
Kipnis has seen his UZR/150 rating decline in each of the past two seasons, dropping to minus 6.3 in 2013 and minus 9.7 in '14 after posting a 2.1 rating in '12. Chisenhall turned in a minus 4.6 UZR/150 for the Indians at third base in 2013 and then declined to a minus 15 rating last season. Both Kipnis and Chisenhall ranked 10th out of 11 qualified AL defenders at their respective position last year.
Antonetti noted that the Indians have worked with Kipnis on developing an offseason training plan that is more focused on agility and quickness. As for Chisenhall, the GM said finding a level of consistency is the key.
The Indians also plan on changing some things this spring.
"We weren't really happy with our team defense last year as a whole," Francona said. "That was something that we fought from Day 1 and kind of interfered with some of our trying to win a lot of games. So, that was something that we really want to try to work on in Spring Training: overall team defense."
Two ideas Francona and the Tribe's staff have come up with are seeing plays to completion and taking grounders in defensive-shift situations.
An example of the first concept would be working on a run-down only if a play during the workout led to a run-down -- the goal being an increased level of unpredictability. The second idea would help simulate in-game defensive shifts, rather than having a fielder stand in the same spot for a stream of ground balls. The Indians are still working on other ideas as well.
"We're going to try as much as we can to have live drills," Francona said. "You have to pick your spots, because you can't have three live drills a day or you're going to kill guys. They'll have sore arms. But, we'll try to also have drills where we run them to completion."
Francona believes that approach can help improve upon what is already in place.
"I think we have guys that can play better than we did statistically last year," he said.
Jordan Bastian is a reporter for MLB.com. Read his blog, Major League Bastian, and follow him on Twitter @MLBastian. This story was not subject to the approval of Major League Baseball or its clubs.