MLB.com Columnist
Richard Justice
Friedman working his magic with Dodgers' roster
Deals to bring in Rollins, Kendrick, McCarthy move LA in winning direction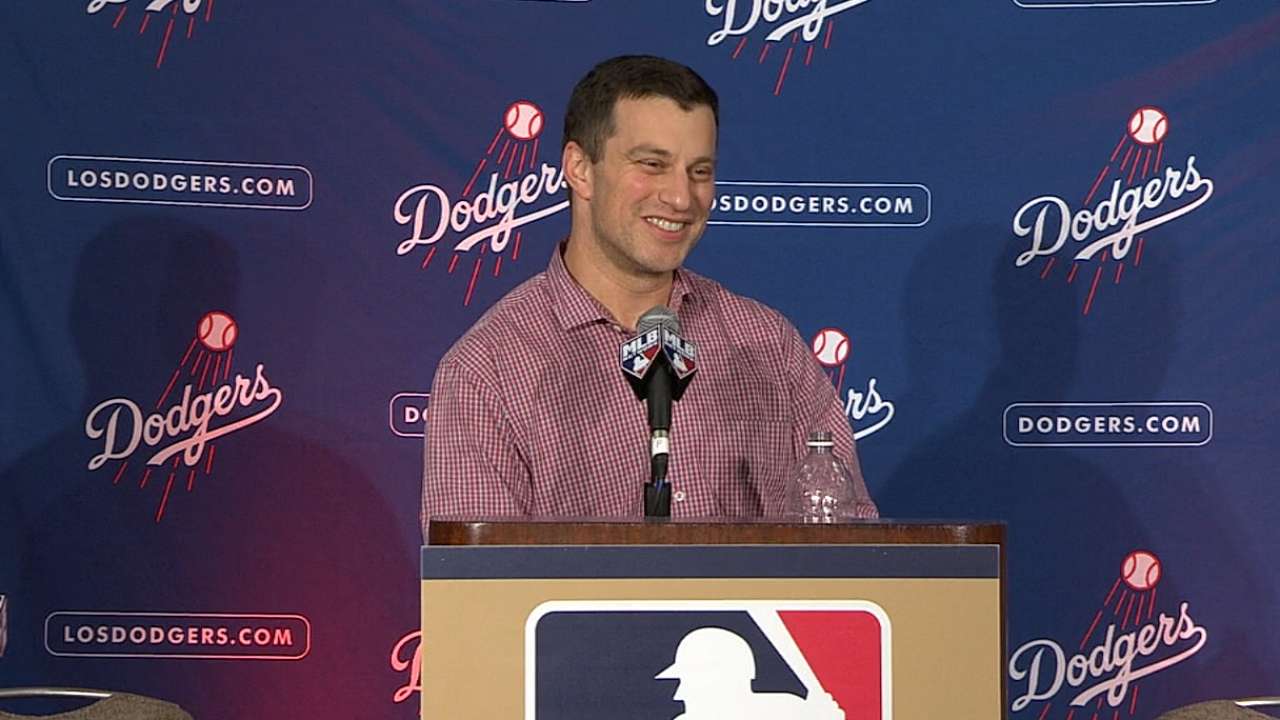 Brandon McCarthy is close to joining the rotation. Oh, and Dodger prospect Joc Pederson appears poised to take over for Kemp in center.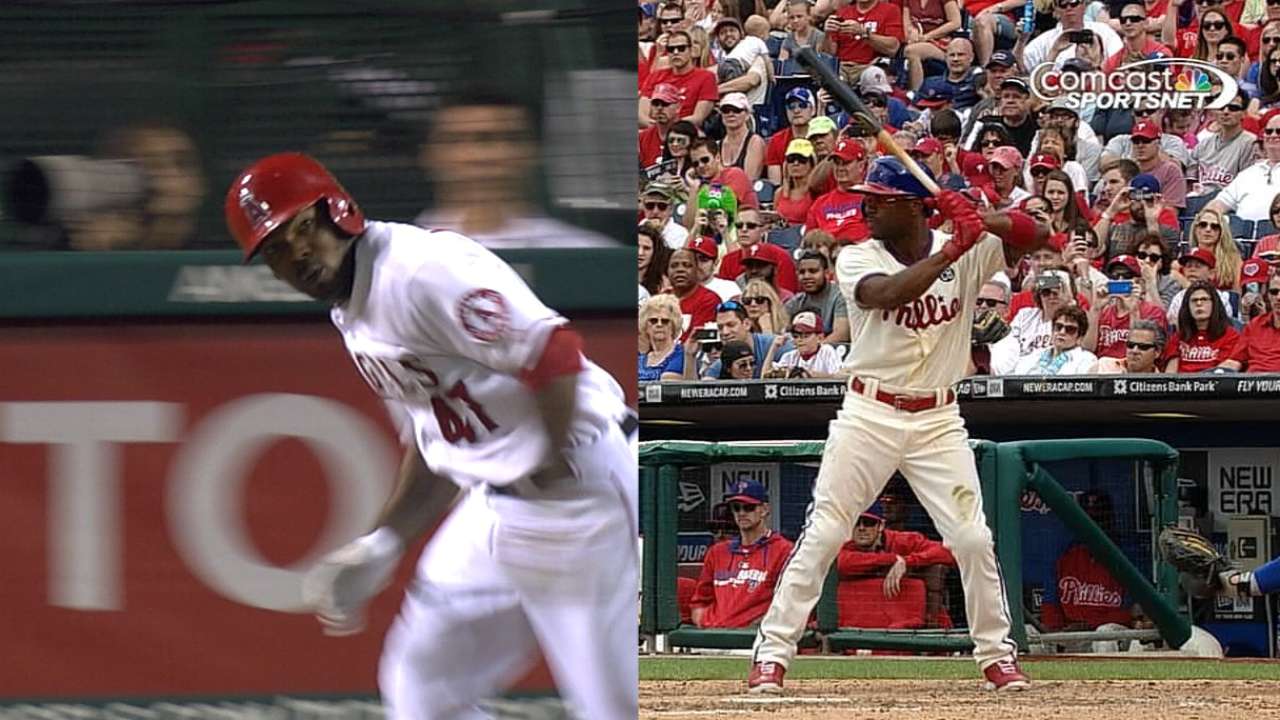 Yes, breathtaking changes for a team that won 94 games and the National League West last season.
Maybe this is a good time to remind Dodgers fans to trust the process. Andrew Friedman's track record is as good as any in baseball. He's among the smartest and most innovative executives in the game. Since being hired as the Dodgers' president of baseball operations in October, Friedman has surrounded himself with smart, competent, creative people.
Friedman began this offseason saying he wanted to break the logjam in the outfield and upgrade at short, catcher and the rotation. Consider it all done, with more to come.
Here's how it began. Friedman began by sending Gordon and his 64 stolen bases to the Marlins for a package of players, including hotshot pitching prospect Andrew Heaney. He promptly dealt Heaney to the Angels for Kendrick. Friedman didn't stop there. He agreed to a deal to acquire Rollins. Friedman then shipped Kemp to the Padres in a five-player trade that brought Grandal to the Dodgers.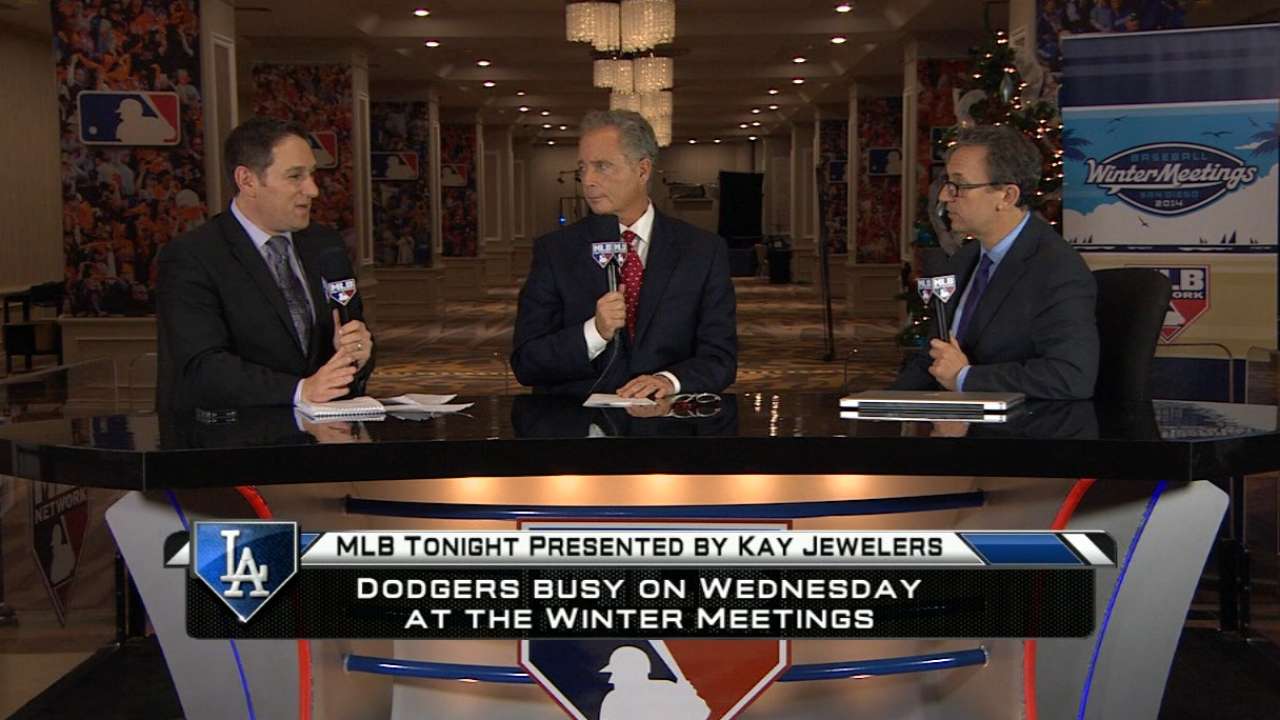 When Friedman was done -- OK, he's not done yet -- the Dodgers had gotten younger and were prepared to do even more. Grandal is 26. Pederson is 22. Also, shortstop Corey Seager, 20, the Dodgers' No. 1 prospect, figures into the plan.
Seager's big league will be delayed if the Rollins deal is finalized. But the plan is for him to be the Dodgers' shortstop no later than Opening Day 2016.
Young players like Pederson and Seager are critical to allowing teams to control their payroll. In the case of the Dodgers, they may save enough money to allow the signing of two starting pitchers, including McCarthy.
"We feel we made ourselves a better team," Friedman said.
Friedman was referring only to the Gordon deal, which was the only one he announced. McCarthy is a logical signing and fits nicely in the rotation behind Clayton Kershaw, Zack Greinke and Hyun-Jin Ryu.
Having dealt Dan Haren to the Marlins in the Gordon deal, the Dodgers could be searching for another starting pitcher.
James Shields? He may be on the radar screen, too, especially with Kemp's money freed up to be used on a pitcher.
The Dodgers have a very good rotation. Adding McCarthy and Shields would make it among baseball's best.
Rollins is an interesting addition to the Dodgers. He's 36 and entering the final year of his contract. Rollins' presence will allow Seager to at least begin the 2015 season in the Minors.
Rollins remains one of the best defensive shortstops in the game. In a 2014 season that was far from his best, he still put nice numbers up: 22 doubles, 17 home runs, 28 stolen bases and a .717 on-base-plus slugging.
Because the Dodgers have deep pockets, some fans believed Friedman would embark on a wild spending spree. Rather, he has positioned the franchise to redirect its spending.
Friedman's magic during nine years in charge of the Rays was his gift for understanding that roster construction was as much an art as a science. He got tremendous contributions from Yunel Escobar, Fernando Rodney, James Loney and other players who were bargains when he acquired them.
Between 2008 and '14, Tampa Bay averaged 90 victories a season. Only the Yankees, Angels and Cardinals won more. The Rays did it with a bottom five payroll every season except once.
Friedman will have more money to spend with the Dodgers, but he's adamant about taking more of the disciplines he adapted with the Rays and making them work in a larger market.
It may take Friedman a year or two to completely institute his blueprint. This is the beginning of new era for the Dodgers. Enjoy the fun, Dodgers fans. He'll get it right.
Richard Justice is a columnist for MLB.com. Read his blog, Justice4U. This story was not subject to the approval of Major League Baseball or its clubs.