Mariners will pick in Rule 5 Draft if 'right player' available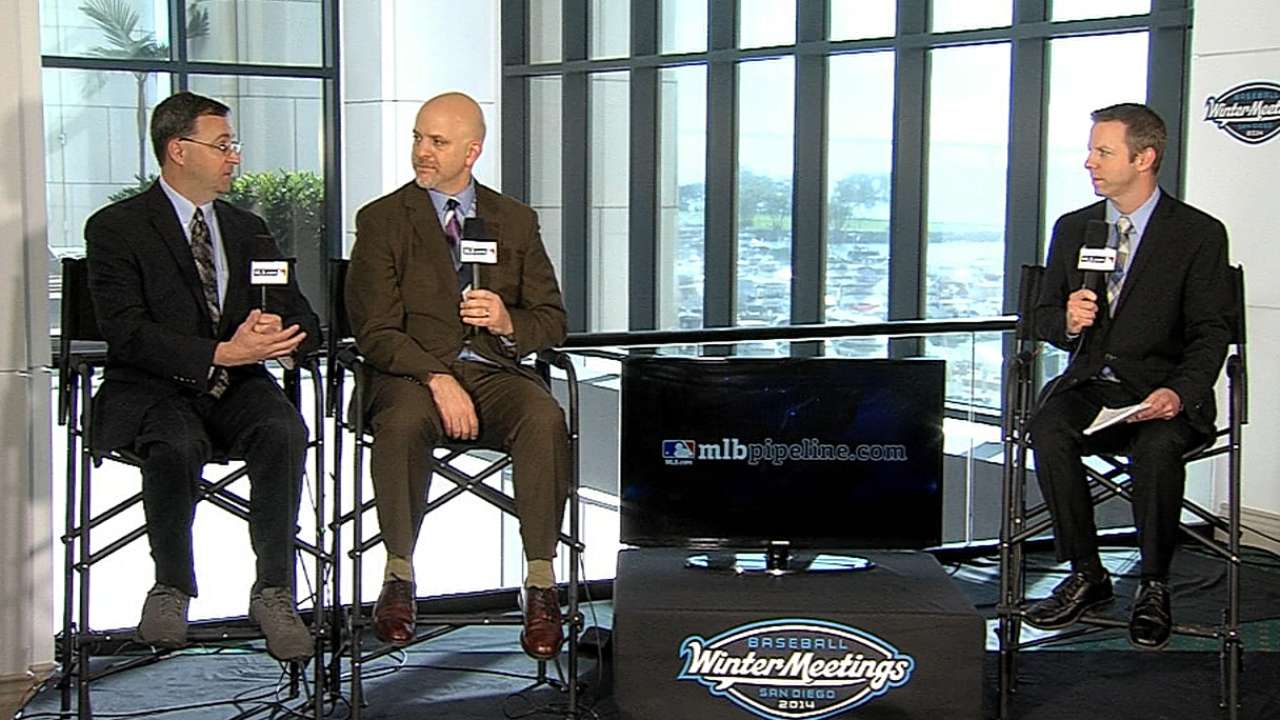 SAN DIEGO -- The Mariners have the 20th selection in Thursday's Rule 5 Draft, and general manager Jack Zduriencik said Wednesday the club might use that pick if the right player is available.
While only nine players were tabbed in last year's Rule 5 process, the Mariners have one opening on their current 40-man roster and thus could add a player if they choose.
"We have our eye on a couple things," Zduriencik said. "It's not definite, but there are some things we like. You don't know who is going to get to you, but we're going to look at it hard. If the right name is there, we could take him."
Seattle didn't make a selection in last year's Rule 5 Draft, which requires a club to keep a player it selects on its 25-man roster for the entire season or offer to return him to his original club for half of the $50,000 claiming price.
It's difficult to take up a 25-man roster spot for a full season with a fringe player, and only three of the nine players selected last year wound up staying with their new teams for the full year. The Mariners haven't taken a Rule 5 player since 2011, when they selected left-handed reliever Lucas Luetge from the Brewers with the third pick.
Luetge wound up staying with the Mariners the full season and is still in the organization, having pitched in 110 Major League games over the past three years.
Players who were signed when they were 19 or older and have played in pro ball for four years are eligible to be selected, along with players who were signed at 18 and have played for five years. But all players currently on 40-man rosters are protected.
The Mariners moved to protect several of their top eligible prospects last month when they added catcher John Hicks, infielder Ketel Marte and reliever Mayckol Guaipe to their 40-man roster. Among the eligible players not protected are catcher Steven Baron, outfielder Jabari Blash, first baseman/outfielder Jordy Lara and pitchers Stephen Landazuri and Jordan Pries.
Greg Johns is a reporter for MLB.com. Follow him on Twitter @GregJohnsMLB as well as his Mariners Musings blog. This story was not subject to the approval of Major League Baseball or its clubs.