Bochy looking forward to healthy Belt, Pagan
Giants will be cautious with workhorse Bumgarner; Lincecum in rotation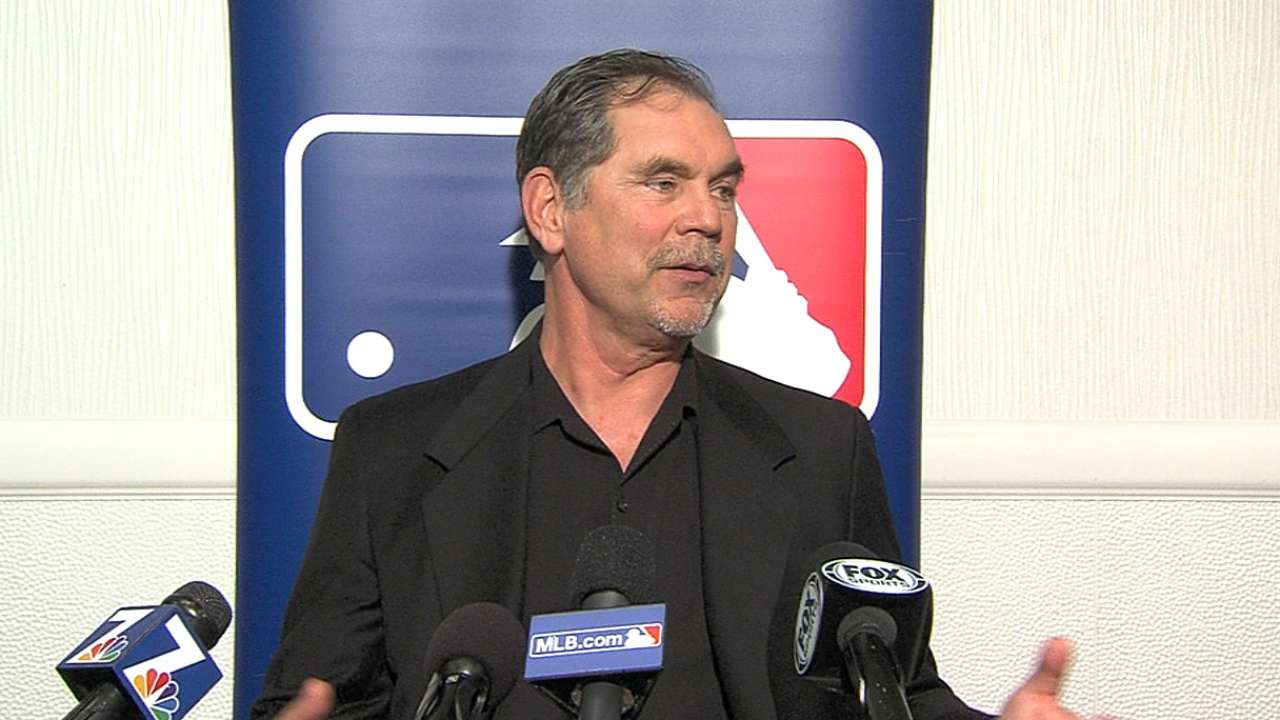 SAN DIEGO -- Madison Bumgarner's priceless left arm, Angel Pagan's health and the tentative state of the batting order were among key topics for 2015 that Giants manager Bruce Bochy addressed Wednesday during his question-and-answer session with reporters at baseball's Winter Meetings.
A major priority for Bochy and his staff will be the care and feeding of Bumgarner, whose 270-inning workload in 2014 prompted worries of physical erosion for 2015.
"We'll have to keep an eye on him," Bochy said of the National League Championship Series and World Series Most Valuable Player, who pitched a record 52 2/3 postseason innings. "We may need to lighten up on him a bit."
Bochy suggested that removing Bumgarner from games slightly earlier than usual or giving him extra rest occasionally could preserve the ace's health.
Bochy expects Hunter Pence and Brandon Belt to fill the void in the middle of the order created by Pablo Sandoval's departure to Boston. Sandoval batted fourth in 95 games and third in 31 starts during 2014. Pence occupied the second spot last season 95 times, but hit fourth and fifth in 46 and 107 games, respectively, in 2013. Belt bounced around the batting order this year, missing 96 games while weathering three trips to the disabled list. However, he batted third in 43 games during 2013.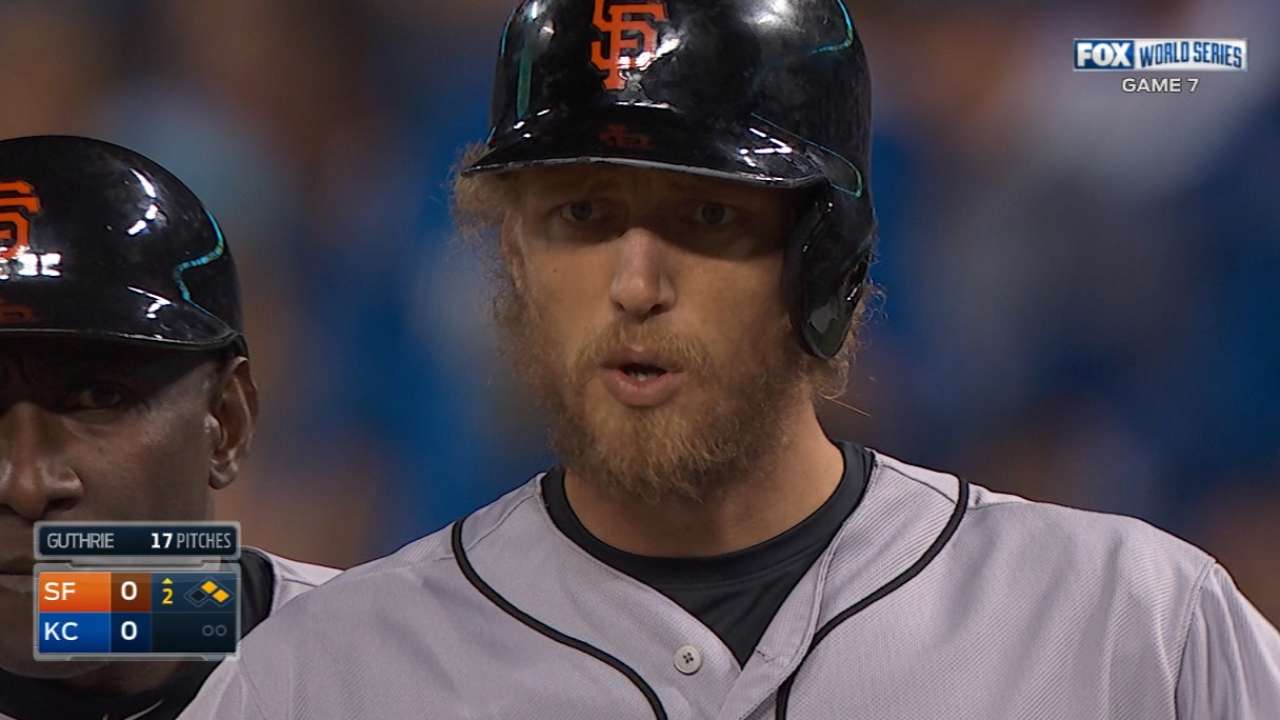 Belt's presence, if he can maintain it, will be virtually a novelty.
"With Belt being healthy, it's going to help soften the blow of losing Sandoval, because he gives us a pretty good bat at the heart of the lineup," Bochy said.
Pagan's physical condition looms as another concern for the reigning World Series champions. Back problems that ultimately required surgery limited San Francisco's leadoff hitter and center fielder to 96 games this year. That followed a 2013 campaign in which Pagan underwent left hamstring surgery and played 71 games.
"He's really confident that he's not going to have any issues next year," said Bochy, who last spoke to Pagan during the Series. "He talked about playing 160 games, so that's how good he was feeling."
Bochy expressed optimism regarding right-hander Matt Cain, who's recovering from surgeries to remove bone chips from his throwing elbow and a bone spur in his right ankle: "Matt's doing well. He's going to throw this month. So we're all looking forward to seeing where we are with Matt in Spring Training."
Though Tim Lincecum's place in the rotation remains safe, persistent questions about the right-hander's status forced Bochy to clarify the situation again.
"Tim is in the rotation. That's what we signed him for," Bochy said. "At times he was very good last year. This guy threw a no-hitter. He's very capable of really bouncing back and having a good year for us."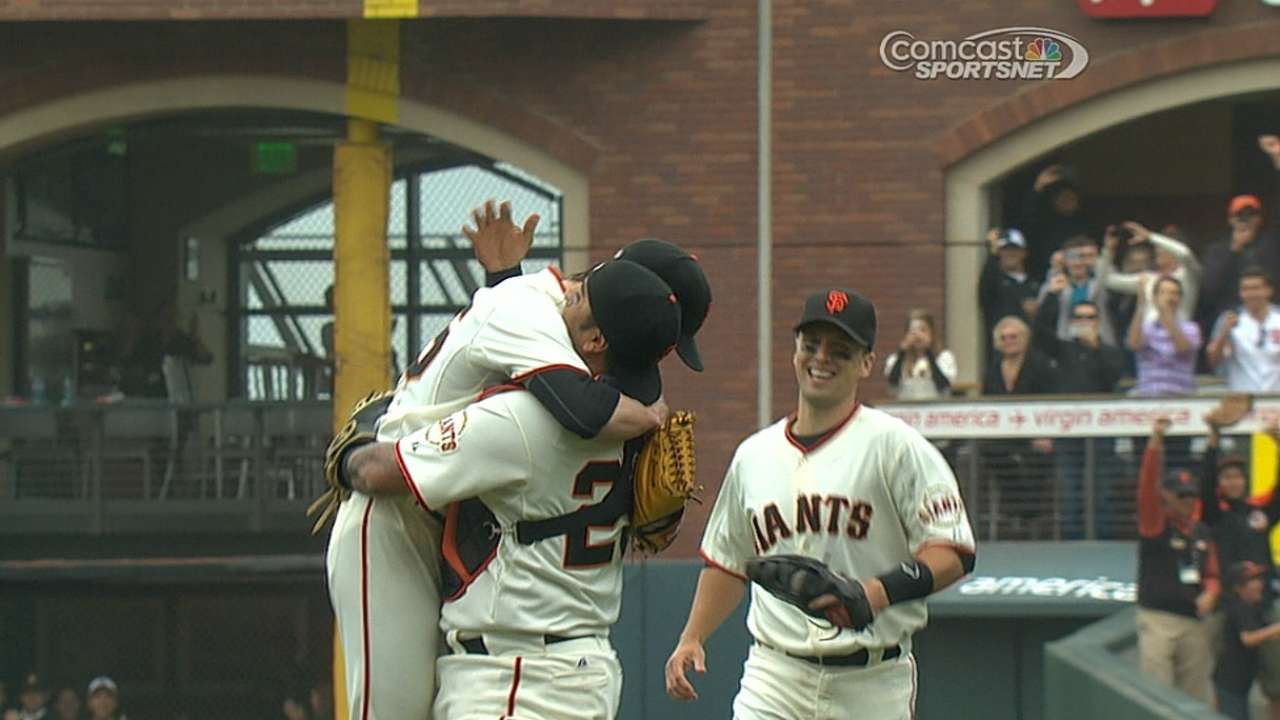 Bochy addressed other topics, including:
• The backup catching spot. Though Andrew Susac clearly is the favorite to claim this role, Bochy intends to create a "competitive" situation that will enable Hector Sanchez to prove he has overcome his concussion-related woes.
• The batting order. Bochy declined a request to list one, citing the lack of a replacement for Sandoval -- so far.
"We really haven't talked about that much because we feel like we're going to have to find a third baseman," he said.
Chris Haft is a reporter for MLB.com. Read his blog, Haft-Baked Ideas, and follow him on Twitter at @sfgiantsbeat. This story was not subject to the approval of Major League Baseball or its clubs.