Lester's arrival in Chicago lauded by rivals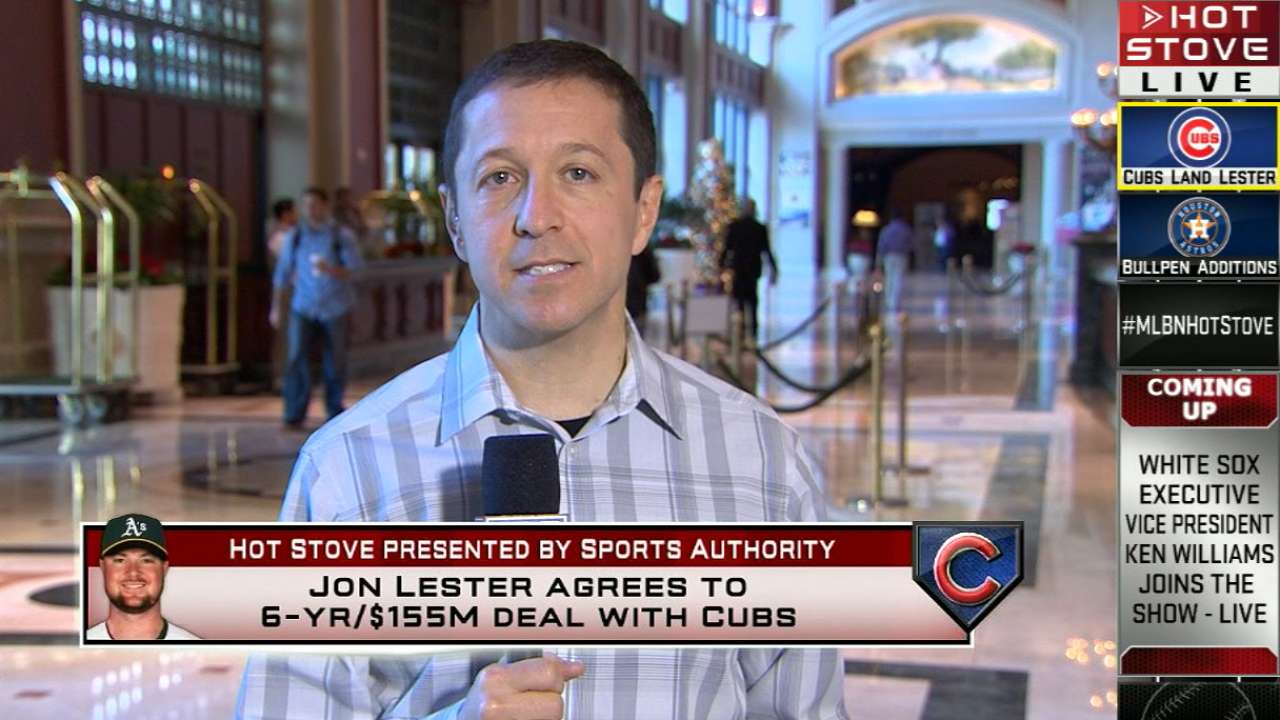 SAN DIEGO -- Neither Cubs president of baseball operations Theo Epstein nor general manager Jed Hoyer would comment on the Jon Lester six-year, $155 million deal, which was confirmed late Tuesday. But agent Scott Boras did, even though Lester is not his client.
"I think the Cubs got a great deal," Boras said. "I think he's a really, really impactful player and a dominant, dominant pitcher."
Boras represents Cubs pitcher Jake Arrieta as well as some free agents still on the market, including Max Scherzer. At last year's Winter Meetings, the agent was critical of the Cubs' lack of spending. On Wednesday, he sounded pleased at their moves plus what's going on with the White Sox.
"It's great to see the 'Monsters of the Midway' are back at it on both sides of town," Boras said.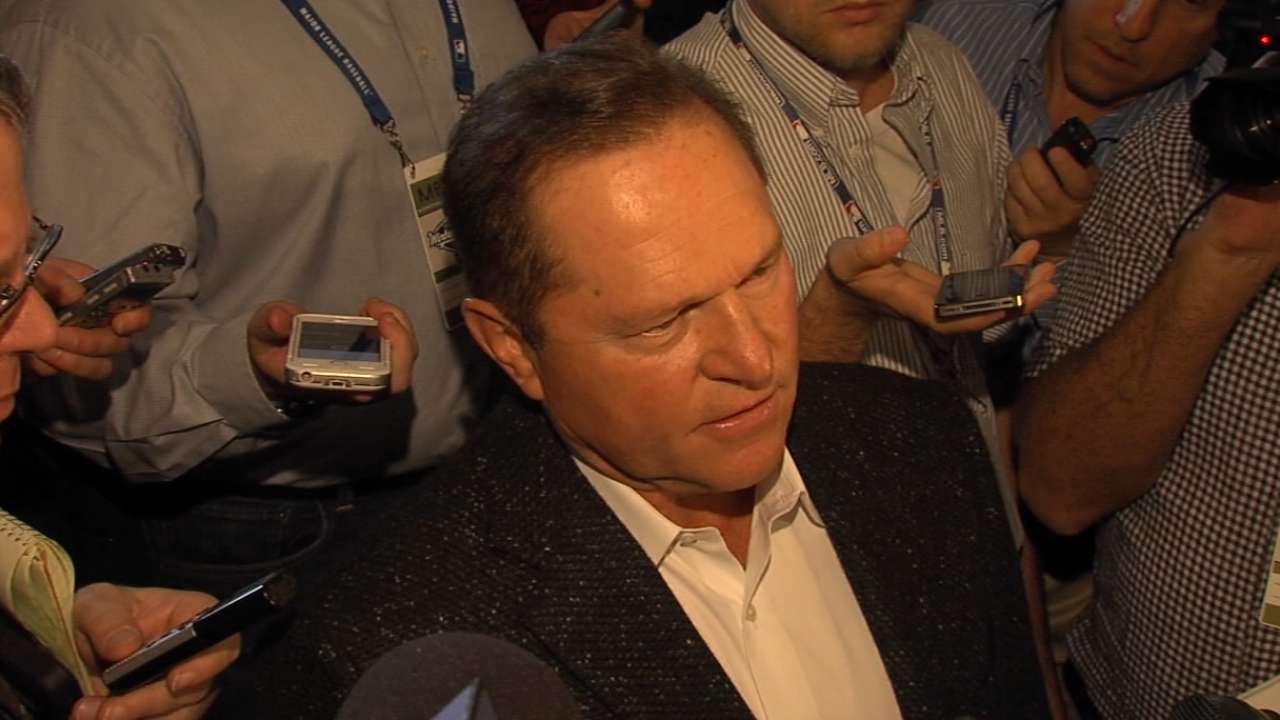 The Cubs moves, which include acquiring catcher Miguel Montero, so far have not cost them any of their top prospects or future Draft picks.
"People ask if we're all in for '15, and the best response is we're all in for the future, and the future starts in '15," Epstein said Wednesday. "[The 2015 season] is important. We're going to do some things to put as competitive a roster as possible on the field and try to win.
"Our goal is to try to win the division, and, as [manager] Joe [Maddon] said, to win the World Series," Epstein said. "We're aware of what we're growing. ... We're trying to build towards a long run where we can have success year in and year out. We're not going to sacrifice that even as we try to maximize our '15 roster."
The rest of the National League Central took notice.
"My thoughts are the division got tougher," Cardinals general manager John Mozeliak said.
"It's a lot of money for a lot of years," Reds general manager Walt Jocketty said of the Lester deal, "but they probably had to do that to get him. It will certainly make them a better club."
Said Pirates manager Clint Hurdle: "It definitely gives them, I've got to believe, self-confidence, self-esteem that you've got a leader in that rotation. You've got a go-to guy every fifth day.
"The Cubs, we know they're hungry," Hurdle said. "I love playing in our division. It's an exciting division. It challenges you and you've got to be sharp."
Carrie Muskat is a reporter for MLB.com. She writes a blog, Muskat Ramblings, and you can follow her on Twitter @CarrieMuskat. This story was not subject to the approval of Major League Baseball or its clubs.