McClendon: Success for Mariners starts with preparation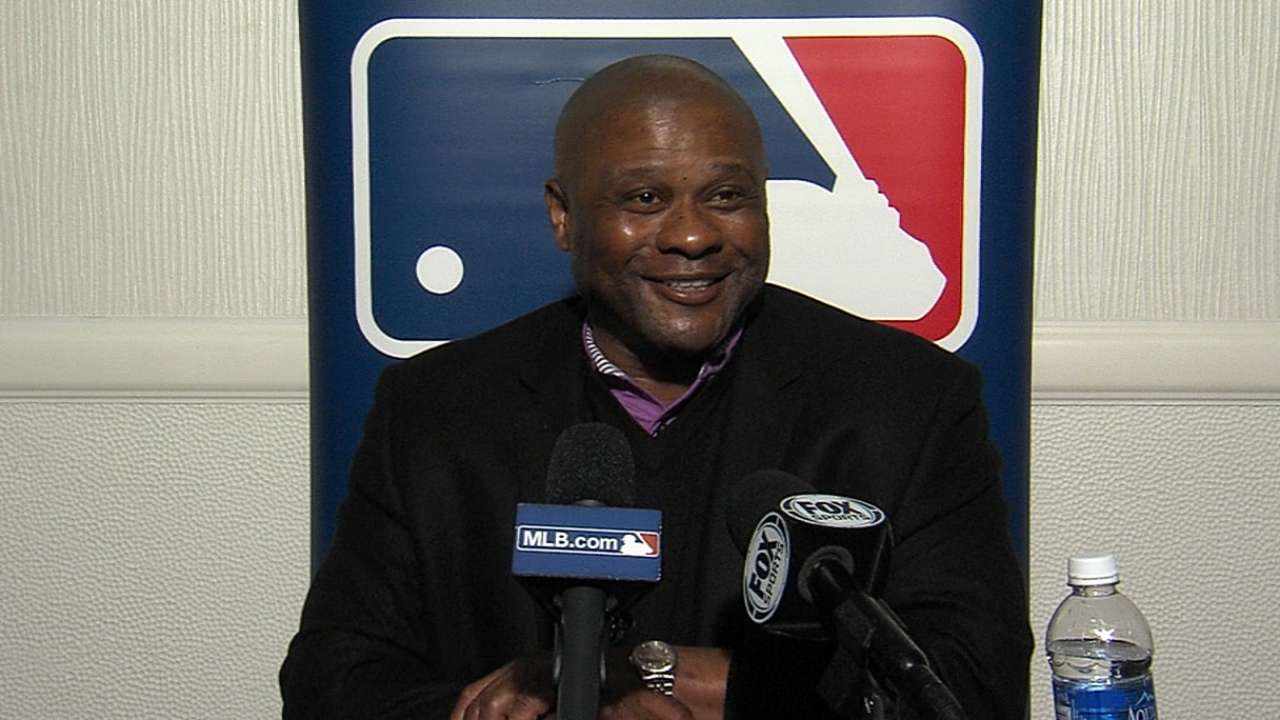 SAN DIEGO -- A year ago, Lloyd McClendon was one of the new guys at the Winter Meetings, just taking over a Mariners club with more questions than answers and looking to make his mark with a team coming off its fourth straight losing season.
But McClendon now brings a year's experience in Seattle and increased expectations with a club that improved by 16 wins in his first season, just missing an American League Wild Card spot at 87-75 and now looking to take the next step up in the AL West.
What's it going to take to make that last leap and get the Mariners into the playoffs for the first time since 2001?
"Well, we've got to have tremendous preparation in Spring Training," McClendon said Wednesday in his media session at the Winter Meetings. "Obviously we need to stay healthy. The one thing I tell my players every year, and I'll say it again this year, I don't want to get caught up in expectations. I want to get caught up in preparation.
"I think my guys did a really good job of that last year, and hopefully they'll do it again this year. Just go out and run our race. 2014 was a [heck] of a race, but it's over with. We need to get to the starting line and run another."
McClendon's first Mariners team was built largely on a pitching staff that posted the lowest ERA in the AL. General manager Jack Zduriencik has already bolstered the offense by signing free-agent slugger Nelson Cruz, who led the Majors with 40 home runs last season for Baltimore, and McClendon would love to see one more bat added this offseason.
After trading Michael Saunders to the Blue Jays for left-handed starter J.A. Happ, the Mariners are pursuing a right fielder to fill what appears to be their lone remaining hole. McClendon said there is still work to be done.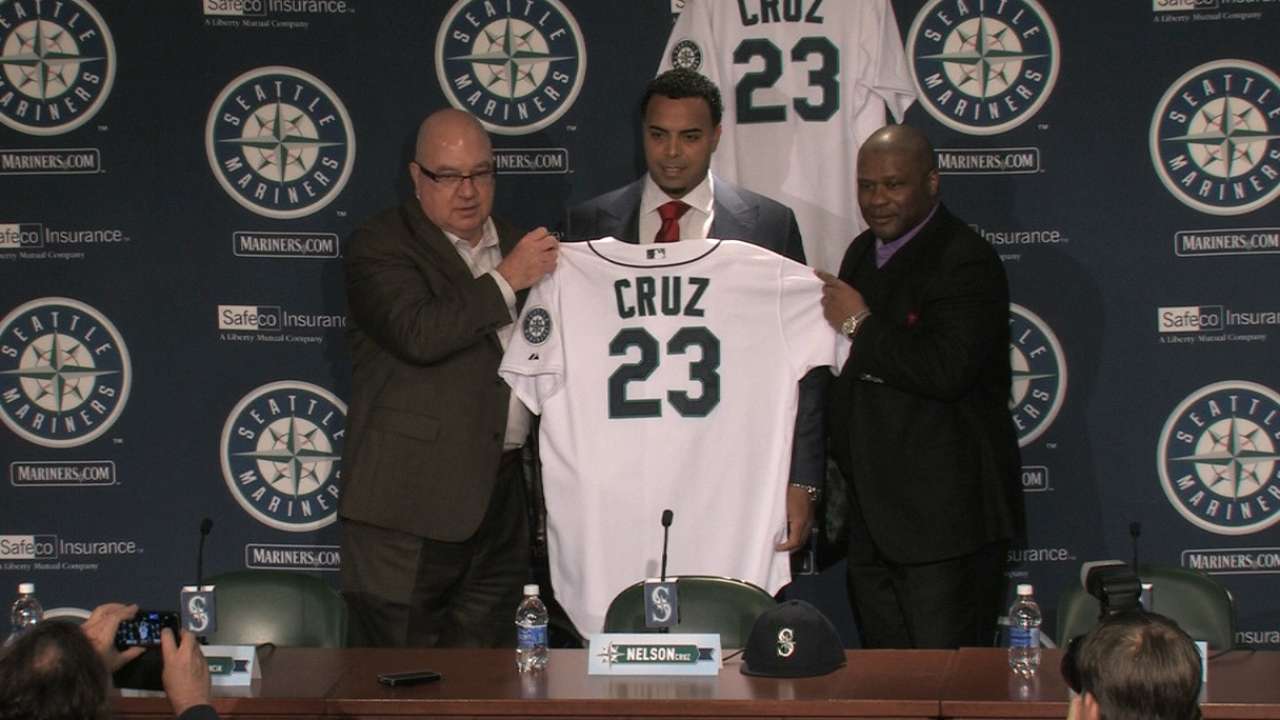 "Obviously having Nelson in the middle of the lineup is going to be tremendous for us," he said. "I don't think you ever have enough pitching. And we'd still like to have one more bat in the lineup, one quality bat, whether it's a right-hander or left-hander doesn't make a difference. I think we're sitting in a good position, and we'll see what happens."
McClendon said he'd like to either bring back free-agent lefty Joe Beimel or add another southpaw in the bullpen, and he is open to adding more starting pitchers to the mix, knowing most teams need seven or eight starters to get through a season.
The club has Felix Hernandez, Hisashi Iwakuma and Happ as veteran starters, with youngsters James Paxton, Taijuan Walker and Roenis Elias returning as well. Erasmo Ramirez has given up just one earned run in 30 innings in the Venezuelan Winter League. The Mariners figure to bring in some non-roster invitees on Minor League deals as well, and they are looking at veteran Mark Lowe as a possibility.
From McClendon's perspective, the more the merrier.
"We didn't acquire Happ to pitch in the bullpen," he said. "We gave up an everyday player for a starting pitcher. We expect him to be in the rotation. Beyond that, I'm not sure, because we've got six for five spots. I wish I had eight for five spots, but we don't. We'll continue to move forward and let them compete."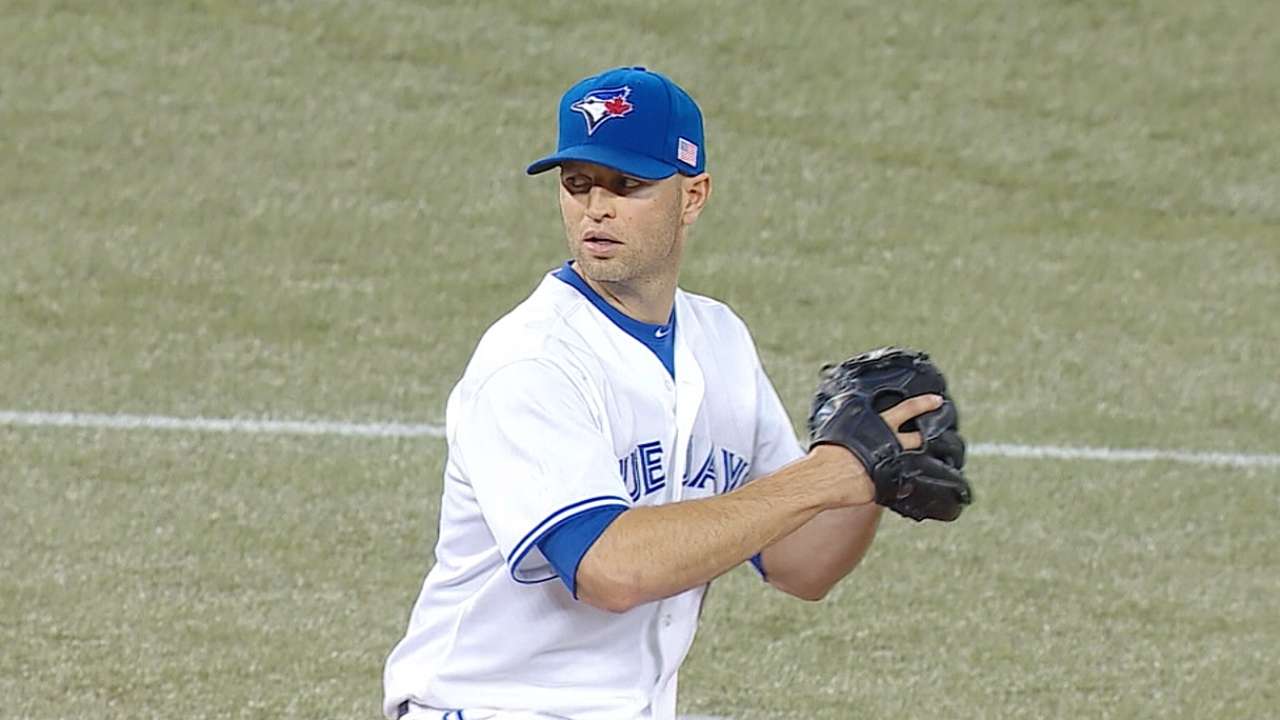 McClendon noted Logan Morrison performed very well down the stretch and he's happy with his status as the starting first baseman at this point, while he'll let Brad Miller and Chris Taylor compete for the shortstop job when camp opens in February.
"I think we're in a very unique situation, because we have two Major League starting shortstops," said McClendon, who split the time between the two youngsters last year. "We'll let them play in Spring Training and see which is best. Open the season and go from there.
"We're in a nice position. A lot of clubs don't have that depth. We certainly have some depth."
Greg Johns is a reporter for MLB.com. Follow him on Twitter @GregJohnsMLB as well as his Mariners Musings blog. This story was not subject to the approval of Major League Baseball or its clubs.