Right offer for Gee has yet to surface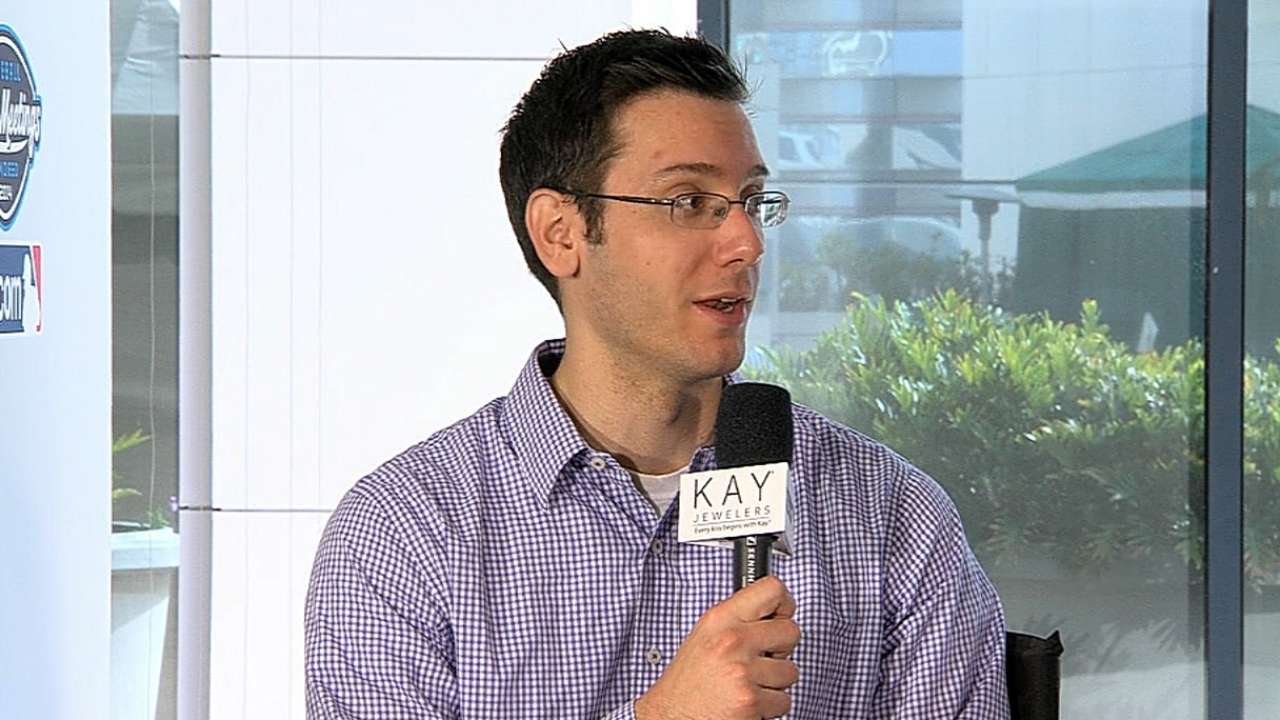 SAN DIEGO -- Heading into the Winter Meetings, the Mets knew they might have to wait for Jon Lester to sign before the market for Dillon Gee took shape. That sizable domino fell late Tuesday night, but if the Mets were expecting a quick resolution to follow, they did not quite receive it.
Instead the team spent Wednesday poking around potential deals without actually making one. It is still likely that they'll trade Gee or one of their other starting pitchers soon, perhaps even before leaving the Winter Meetings on Thursday, but the right offer has yet to surface.
"We've been having conversations that I think have been independent of Lester," general manager Sandy Alderson said. "I don't really think Lester has impacted any of our discussions."
Still, teams that lost out on Lester now must focus their energies elsewhere. The Mets have made it known that Gee is available and have had at least preliminary discussions with around a half-dozen clubs.
"We've had ongoing conversations with clubs [since] even before Lester signed, so I think there's been a little more activity and things are a little looser than they have been," Alderson said. "But I think that's probably a function of the calendar and not Lester. We're getting into the last couple of days of the Winter Meetings, and things typically pick up a little bit at that time."
It would behoove the Mets to move relatively quickly, if only because their trade talks could affect dealings in other areas. One official floated the idea of trading Gee in a deal for Rockies reliever Rex Brothers, for example, which would satisfy the club's desire for a second lefty to complement Josh Edgin. That deal did not appear to have much substance as of Wednesday evening, but if something similar surfaces in the coming days, there is no point in the Mets pursuing a free-agent lefty.
The same logic holds for a right-handed bench bat or even a shortstop, even if it is unlikely that the Mets will receive one of those in a deal for Gee. Until Alderson deals away an excess starting pitcher, it will be difficult for him to address other areas with full clarity.
"When [things] pile up and you have more than one to deal with, there are always going to be issues," Alderson said. "It's nice to get one or two scratched off the list.
"I think we're comfortable that we'll be doing something. It could happen today. It could happen tomorrow. It could be a little later. We still assess the market and what we think is the value of our players, and try to act accordingly. Sometimes that happens quickly. Sometimes it doesn't."
That's not to say the Mets are completely hamstrung until they make a deal involving a starting pitcher. They can still check in with teams and agents regarding their shortstop need; to that end, Alderson said, his staff is deciding whether to bid for Korean infielder Jung-Ho Kang. And they can still do plenty of legwork on relievers and bench bats.
But it is clear that trading a starter is their priority during these Winter Meetings, and the clock continues to tick.
"We certainly would like to do something while we're here, and cross one thing off our list," Alderson said. "We're hopeful that will happen. But it's hard to predict."
Anthony DiComo is a reporter for MLB.com. Follow him on Twitter @AnthonyDicomo. This story was not subject to the approval of Major League Baseball or its clubs.