Lester reaches out to fans -- and critics -- on Twitter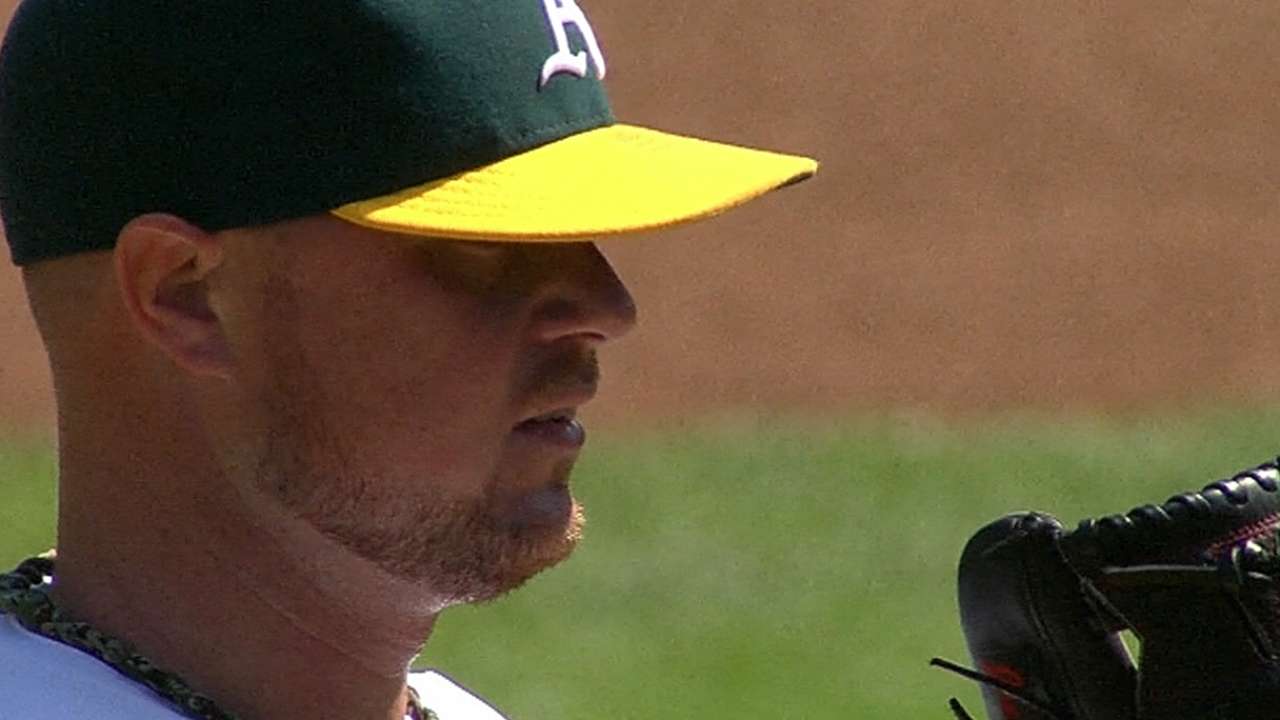 SAN DIEGO -- Some fans couldn't understand why it took Jon Lester so long to make a decision. Others couldn't comprehend him leaving the Red Sox to go to the Cubs, who haven't had much success in the postseason in the last 100 years. Some welcomed him to Chicago, while others simply wanted to vent.
Lester did his best to answer his critics and supporters, responding on Twitter for about three hours on Wednesday, one day after agreeing to a six-year, $155 million contract with the Cubs. The team is expected to formally announce the decision Monday after Lester undergoes a physical. That's standard procedure regarding free agents; what Lester did Wednesday was above and beyond what most professional athletes do.
From @RobMussi: "I don't understand how you could chose Chicago who hasn't won a damn thing in over 100 years YOUR HOME IS HERE IN BOSTON #regret"
Lester's response: "I know its hard to understand Rob, but it was the best decision for me and my family."
To Red Sox Nation, I understand the disappointment. Boston will always have a big place in my heart and we'll always consider y'all family!

- Jon Lester (@JLester31) December 10, 2014
From @Boriqua982: "from a Red Sox fan in Cali thank you for everything ... and congrats on ur next step ... #NVRQT"
Lester: "thank you for the kind words!"
From @anthony_ferraro: "huge Red Sox fan wishing you nothing but the best in Chi Town; pure class through and through; we miss you but respect the choice"
Lester: "Thx Anthony, really appreciate it!"
From @Dylan_Foster: "never seen a guy take so long to decide between last place teams"
Lester: "haha fair enough!"
From @_mikecunningham: "rude"
Lester: "Sorry Mike!"
From @IBIIZZILE_610: "Welcome to the Chicago Cubs!!!"
Lester: "Thanks Aaron, can't wait!"
Extremely difficult decision for me and my family but we love the outcome and couldn't be more excited to join the Cubs organization! #NVRQT

- Jon Lester (@JLester31) December 10, 2014
From @Dean_Grass: "thank you from all Cub fans!! We have been waiting 106 years and I have faith that you can be a key piece to break that streak!"
Lester: "Thx Dean, that's what I'm here for!"
From @LPlankenhorn: "Im disappointed in you"
Lester: "I know man, I'm sorry."
From @N_Ruggiero: "hope you realize your not gonna win another championship. Good luck and have fun finishing last in the NL Central #youratrader"
Lester: "Sorry you feel that way buddy but i believe you meant 'you are" and "traitor"
From @pjb1546: "does money change a mans mind about family? If so, don't call us family. Have respect for you but money was your #1 priority"
Lester: "it does not, and I'm sorry you feel that way Peter but that couldn't be further from the truth."
from @GageRage74: "good luck man!! You're an unbelievable player, can't wait to see you help @Cubs make history!"
Lester: "Thanks Nic, that's what I'm coming to do!"
Cubs first baseman Anthony Rizzo joined in the discussion as well, posting this on Twitter: "The wind is turning on the north side and I/we couldn't be more excited!"
As if the Cubs needed any more reason to be happy about getting Lester, new White Sox pitcher Jeff Samardzija offered this assessment of the left-hander, who was his teammate in Oakland for the final two months of the regular season.
"They're getting a professional," Samardzija told Sirius XM MLB Network Radio. "They are getting a guy that no matter what your record is or the situation in the game, this dude comes out to pitch. It's something I really learned a lot from watching him play, just the way his structure of his day goes, especially his start day.
"All these kids are going to learn so much just from watching him and his presence in the locker room," Samardzija said. "He's worth every penny. He's a great dude. I wish him the best."
As do most of Lester's 300,000 followers on Twitter.
Carrie Muskat is a reporter for MLB.com. She writes a blog, Muskat Ramblings, and you can follow her on Twitter @CarrieMuskat. This story was not subject to the approval of Major League Baseball or its clubs.