Braves comfortable if Meetings don't produce trade
Dealing Upton or Gattis could be facilitated by talks at gathering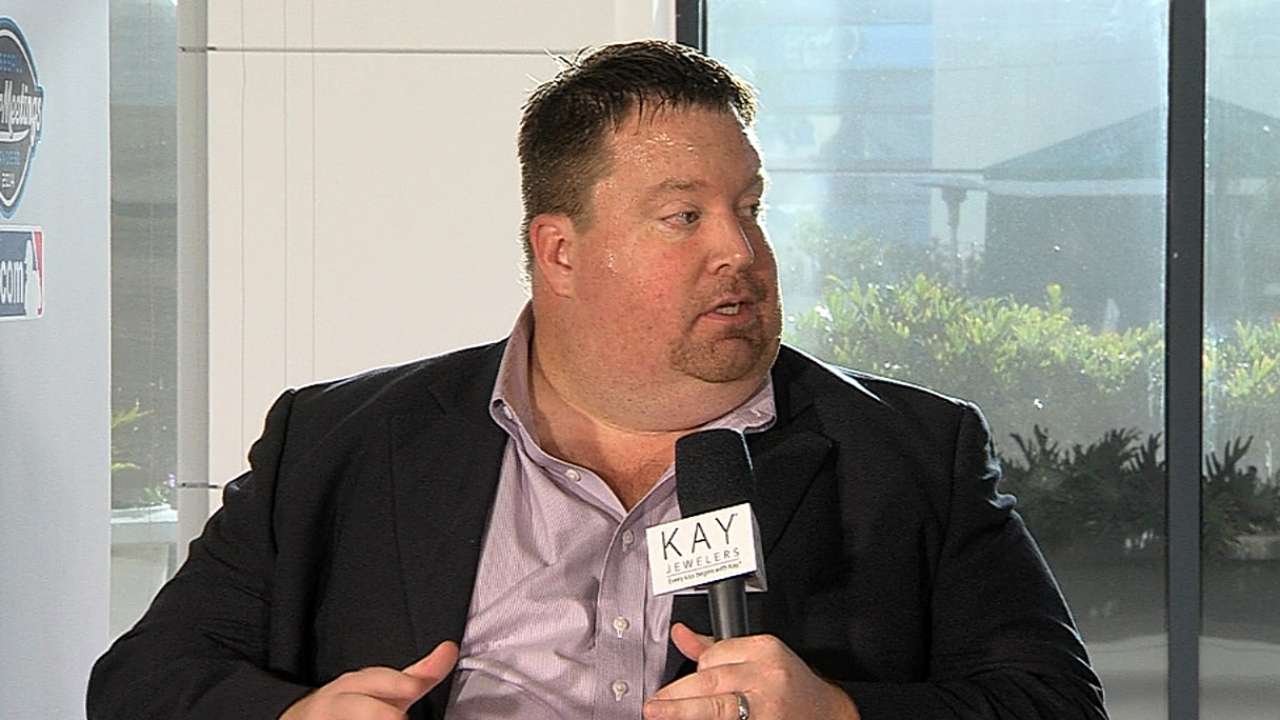 SAN DIEGO -- Though the past few days have produced constant speculation about potential trades involving Justin Upton and Evan Gattis, Braves president of baseball operations John Hart has gained a sense that he will likely exit this year's Winter Meetings with both of those sluggers still on his roster.
"We didn't come in with any preconceived notion that we were going to walk out of here making some big trade," Hart said Wednesday afternoon. "But along the way, we've been very aggressive in our conversations. We got a good feel. We were well prepared when we came in with what we might want to do. But I think in some cases, unless it's exactly what we want, we're under no timetable and under no pressure to make a move."
Even if the Braves do not make a significant trade before this year's Winter Meetings conclude Thursday morning, they still could utilize some of the information gathered this week to deal either Upton or Gattis at some point over the next couple of weeks.
"As far as the trade talks, we haven't given up that we won't do something while we're here," Hart said. "But I think the accurate portrayal would be that there is going to be a lot of things that happen [within the baseball industry] in the next week to 10 days and on up into January. We might fall under that, too."
The Braves have certainly not been dormant since arriving in San Diego on Sunday. They have filled their need for a second baseman by signing Alberto Callaspo and opted to take a chance on Dian Toscano, a relatively unknown Cuban outfielder who could at least serve as a backup outfielder in Atlanta at some point within the next year.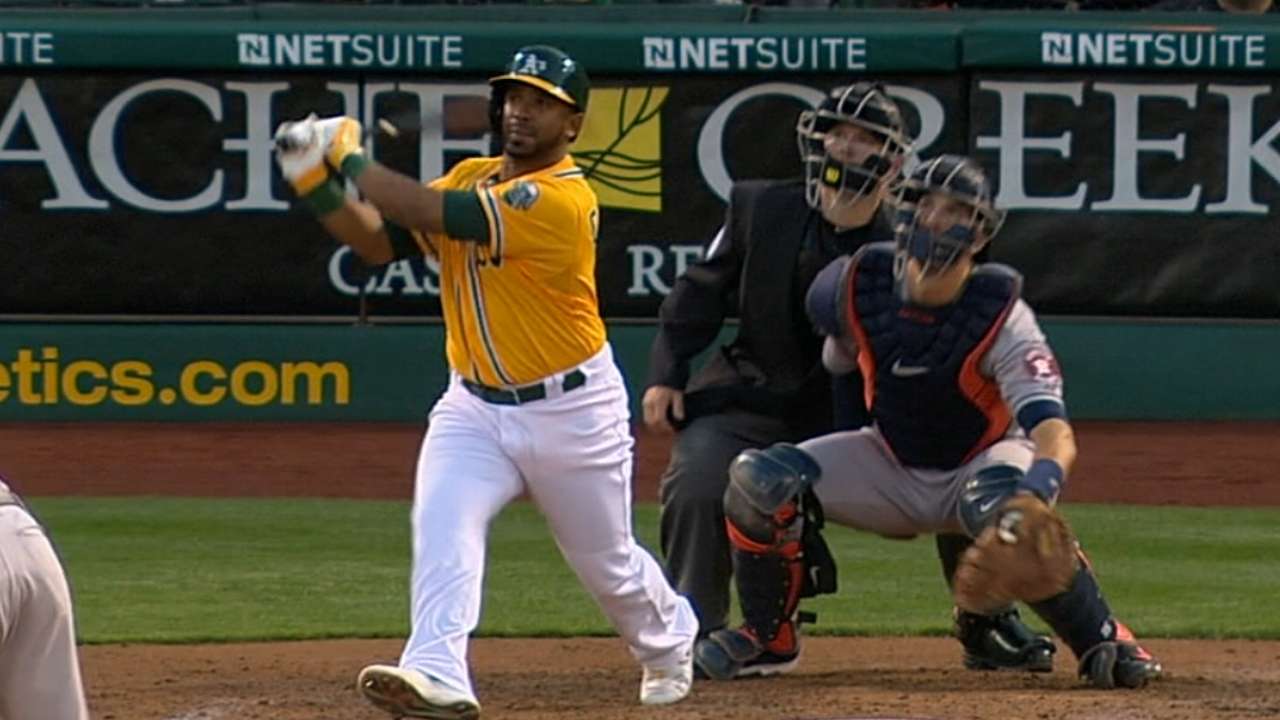 Toscano will be getting a Major League contract. A source familiar with the negotiations said the financial aspect has been completed and the deal is pending a physical. Hart acknowledged that the deal is close to being completed.
"We're getting there," Hart said. "It's inside the five [yard line]. I think we're going to get the guy. There's just some contractual economics as to what goes where."
Though just 12 members of their projected 25-man roster are currently under contract, the Braves currently have less than $15 million left to round out their roster. That harsh reality has limited their search for a pitcher to fill the final available spot in their starting rotation.
The Braves' search for a starting pitcher could certainly widen if they were to trade Upton, who is owed $14.5 million in the final year of his contract. The Giants, Padres, Royals and Mariners have all expressed some interest in the veteran outfielder, who has hit the second-most home runs (56) in the National League over the past two seasons.
At this stage in the game, the Braves are still aggressively trying to make the most of any deal involving Upton and Gattis. They have attempted to package Upton with third baseman Chris Johnson. But the Giants are among the teams that have not shown interest in Johnson, who is owed $22.5 million over the next three seasons.
"We've looked at a variety of possibilities," Hart said. "We've looked at deals with young players. We've looked at some 'now' players. We've looked at the gamut. We have no agenda on what may or may not make sense for other clubs.
"If it's something that works and makes good sense and it passes the test, we're not afraid to pull the trigger. But that hasn't happened."
Mark Bowman is a reporter for MLB.com. This story was not subject to the approval of Major League Baseball or its clubs.