Brewers won't be swayed by aggressive Cubs
Melvin says his club doesn't feel pressure to respond during Meetings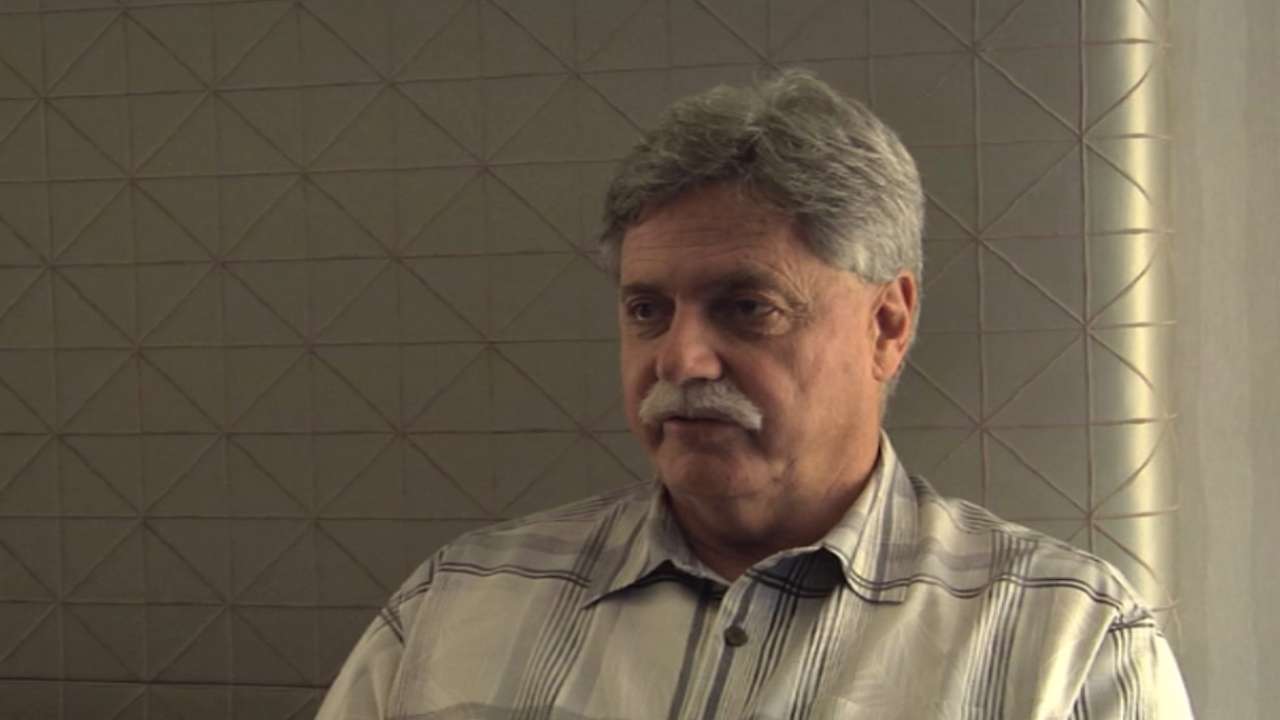 SAN DIEGO -- After the rival Cubs agreed to a six-year, $155 million deal with left-hander Jon Lester late Tuesday, Brewers manager Ron Roenicke sent a text to old friend and new Chicago manager Joe Maddon.
"You're killing me, Joe," Roenicke wrote.
Roenicke chuckled while recounting the exchange on Wednesday, but he and other Brewers officials were clear that the Cubs' noisy winter is no laughing matter for the rest of the National League Central. The surprise acquisition of former Rays manager Maddon marked the start of a move toward contention for the Cubs, which accelerated this week with big-money deals for free agents Lester and Jason Hammel.
---
Winter Meetings action
Day 4: Dec. 11
Transaction
Official?
OF Matt Kemp
C Tim Federowicz
Traded to Padres
No
C Yasmani Grandal
RHP Joe Wieland
RHP Zach Eflin
Traded to Dodgers
No
OF Yoenis Cespedes
RHP Alex Wilson
Traded to Tigers
Yes
RHP Rick Porcello
Traded to Red Sox
Yes
RHP Ervin Santana
Four-year deal with Twins
No
LHP Mat Latos
Traded to Marlins
No
RHP Anthony DeSclafani
C Chad Wallach
Traded to Reds
No
RHP Justin Masterson
One-year deal with Red Sox
No
RHP Alfredo Simon
Traded to Tigers
Yes
RHP Jonathon Crawford
IF Eugenio Suarez
Traded to Reds
Yes
LHP Ross Detwiler
Traded to Rangers
No
OF John Mayberry Jr.
One-year deal with Mets
No
RHP Andre Rienzo
Traded to Marlins
Yes
LHP Dan Jennings
Traded to White Sox
Yes
Roenicke knows the Chicago team that contributed to the Brewers' September fall will be tougher in 2015.
"When they made the move to get Joe, they're saying they're doing whatever they can to win," Roenicke said. "He's a guy that when you are thinking about trying to win championships and a World Series, that's a name that's going to come up. When they got him, I was like, 'Well, we just got another team that's going to get after it and try to win this thing. It makes it tough."
Roenicke added: "You have all these great young [position] players, and now you fill it in with the [pitching] pieces that you need, they can compete."
The Brewers also intend to compete, but they appear content to do so with a roster largely unchanged from 2014, when the club spent 150 days in first place before a late-season offensive outage. Roenicke again trumpeted last month's trade for Adam Lind, the sort of left-handed slugger Milwaukee lacked last season. Melvin again spoke of the need for bullpen arms, but said he would wait until later in the offseason to add players, and suggested the Brewers would more likely be non-roster invitees than Major League free agents.
On Wednesday, while the Cubs basked in the buzz created by the Lester deal, the Brewers had their first face-to-face meeting with another club to talk about a trade possibility. The sit-down was requested by the other side, according to Melvin, and might not lead to anything.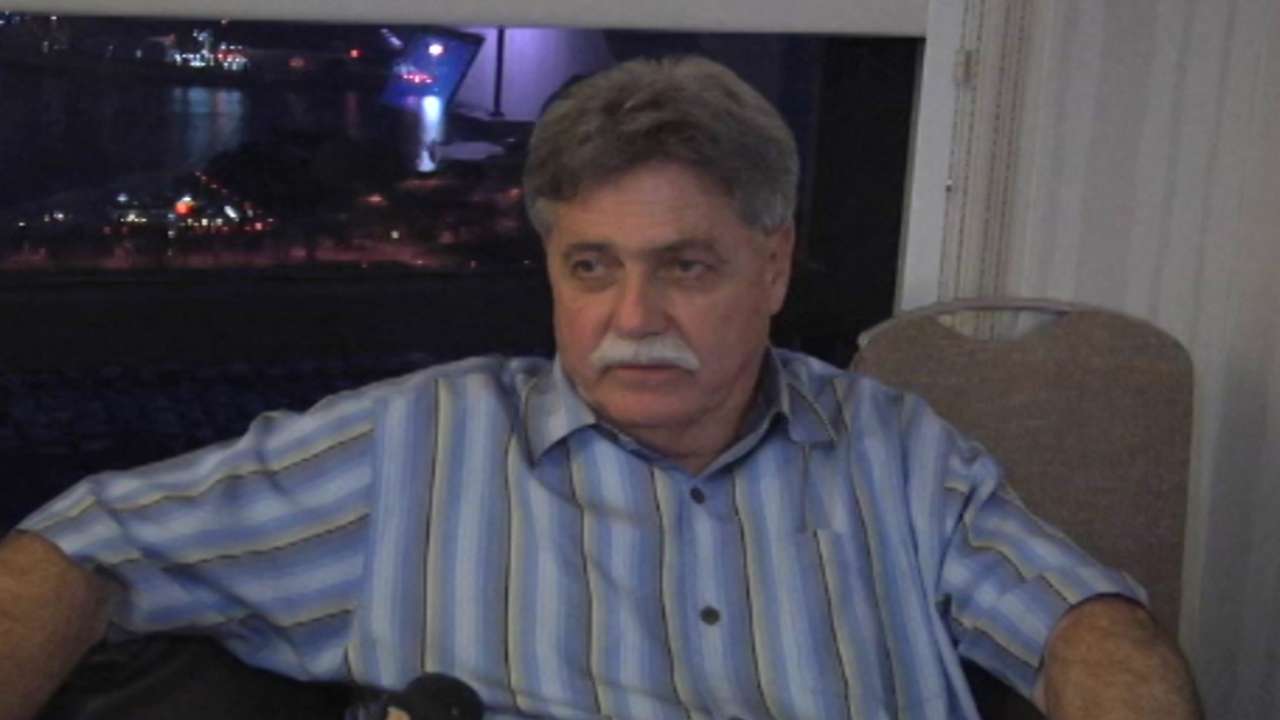 Not even Thursday's Rule 5 Draft figures to spur action. Melvin said he doesn't anticipate selecting a player or losing a player in the Major League portion of that event.
"I don't think anything is going to happen here," said Melvin, who is aware that some fans are critical of the Brewers' stand-pat approach this winter. "You can't do things just because somebody else does things. I heard [Giants manager] Bruce Bochy say that. The Dodgers are doing stuff but he said, 'I can't worry about the Dodgers.'"
Melvin has been active this week, if only figuratively. Hobbled by a broken ankle, the GM said Wednesday evening that he hadn't left the 32nd floor of his hotel since Monday, when he attended an affiliates dinner at a restaurant across the street. But Melvin has been working the phones hard to identify potential trade partners, Roenicke said.
With a payroll projected to approach $100 million, the Brewers have no immediate plans to rebuild. At the moment, the goal remains to win the NL Central.
"I still think it was the toughest division in baseball last year. I think it's going to be even tougher," Melvin said. "The Reds will get healthier and better. The Cubs are better, obviously. It goes in cycles."
Adam McCalvy is a reporter for MLB.com. Read his blog, Brew Beat, and follow him on Twitter at @AdamMcCalvy. This story was not subject to the approval of Major League Baseball or its clubs.