Creativity key to rest of White Sox offseason
After series of big deals, club seeks final pieces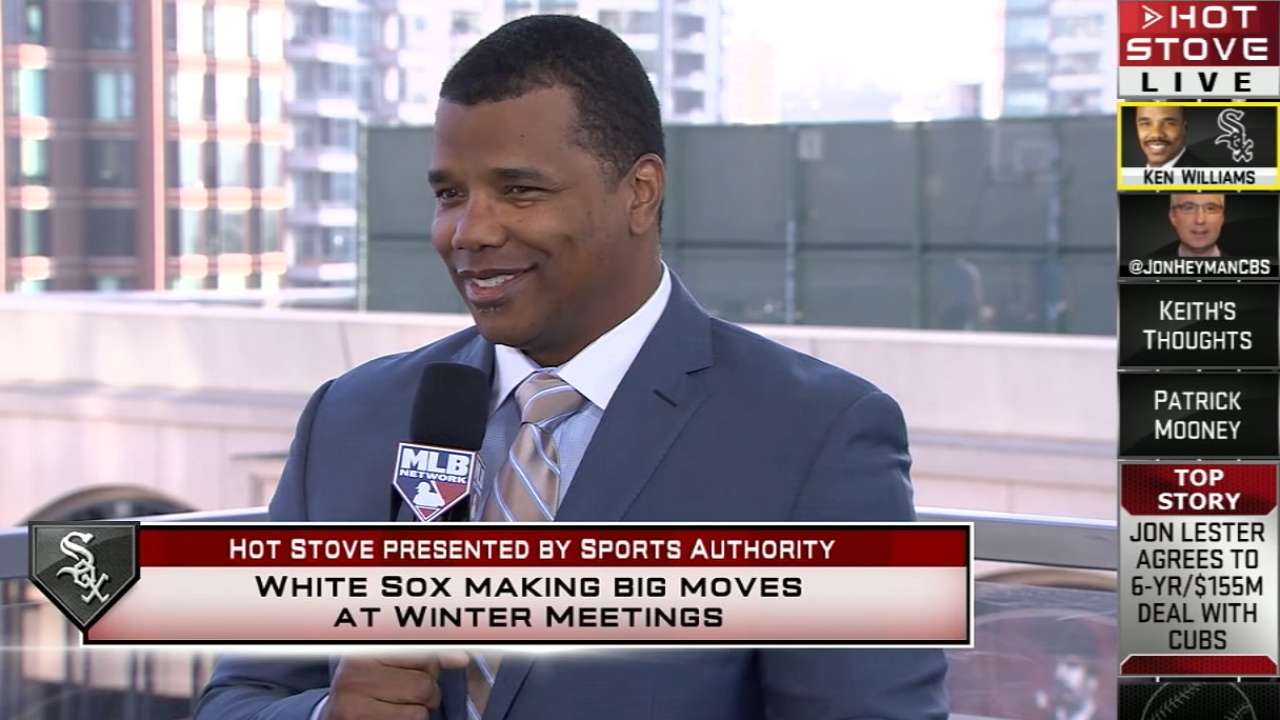 SAN DIEGO -- When it comes to the 2015 White Sox lineup and overall pitching alignment, manager Robin Ventura knows the following with almost 100 percent certainty:
Chris Sale will start Opening Day on April 6 in Kansas City against the defending American League champions. Jeff Samardzija gets the call in Game 2 on April 8, and Jose Quintana closes out this brief three-game road trip on April 9.
As for any other guarantees, concerning who hits sixth or who plays second, for example, Ventura remains in a wait-and-see approach with another two months until Spring Training begins.
"I don't know necessarily if [we] are done doing anything. So, it's premature lineup-wise to do that," Ventura said. "Other than [the first three starters], we'll see what happens."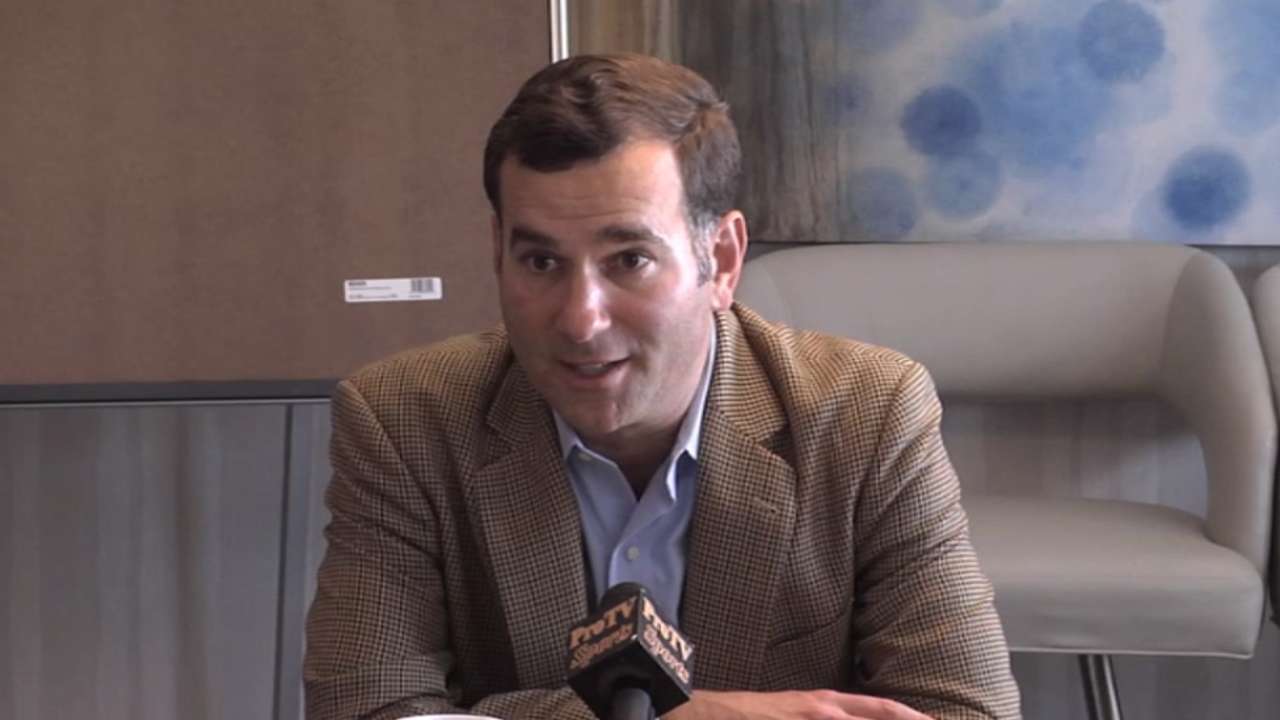 The White Sox already have added Adam LaRoche and Zach Duke through free agency, and Samardzija through a six-player trade with the A's. They officially announced a four-year, $46 million agreement with David Robertson on Wednesday, as the new closer gets $10 million in 2015, $11 million in 2016, $12 million in 2017 and $13 million in 2018.
Their overall reshaping plan, which really began midway through the 2013 season, seems to be ahead of schedule, and they now stand with a legitimate shot for 2015 contention in the American League Central. Even with the many targets already hit, general manager Rick Hahn has talked in San Diego about the team's work not being done.
During his media session Wednesday on Day 3 of the Winter Meetings, Hahn once again stressed creativity from his front office in order to fill some of the remaining needs. He was asked directly about the potential for adding a $20 million player, be it through trade or free agency, and his answer was "no" for the offseason with the team's '15 player payroll currently in the mid-$90 million range.
"We do have other needs and we intend to address as many of those needs that we have left through a variety of ways, creative, free agency, trade or whatever comes across," Hahn said. "But I don't think any of those needs will be addressed by a single $20 million player."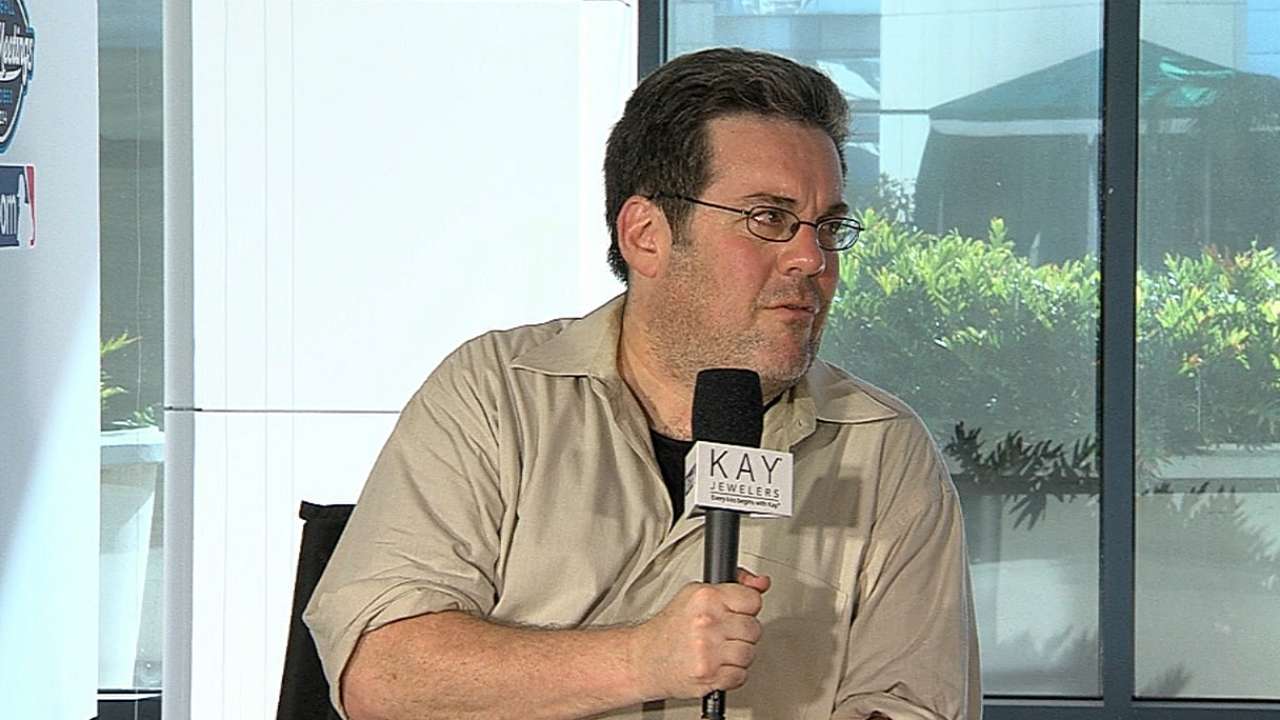 Those needs include potential smaller moves for the bullpen, which they have talked about with other clubs and free agents as well. Free-agent additions remain a possibility, although they won't be at the monetary level of LaRoche or Robertson.
"We'll still talk to some free agents, yeah. But again, the money is kind of tight now because of the other moves we've done," Hahn said. "I'm not sure how big a move is going to come at this point via free agency, but we'll stay in touch with some guys and see how the market unfolds in the coming weeks.
"We like the progress we've made, but we're also realistic. We know not only do we have a couple of positions of need right now, but we can always use the depth on the pitching side to help make us stronger."
Hahn reiterated Ventura's point from Tuesday that second base is an even playing field for Micah Johnson and Carlos Sanchez, with Sanchez being a slight tick ahead because he actually had Major League time in '14. The White Sox still want to strengthen their bench and figure out left field as No. 1 on the list, with reports of Dayan Viciedo once again drawing interest from the Mariners.
If Viciedo is moved over the next few months, it doesn't look as if a high-dollar free agent or trade component will be the replacement. If he's not, the White Sox could find a left-handed hitter to platoon with him.
It's easy to see why Ventura won't even think about setting his lineup now, let alone writing it down in pencil or pen. Based on the aggressive approach already taken by the White Sox during this current offseason, much still could change to enhance the club.
"There's a lot of time left," Hahn said. "I meant it when I said there was no urgency to get anything done and obviously we did get two major things done, though we aren't on any timeframe other than getting the best team on the field by Opening Day. If nothing happens until January, that's fine. We know the areas we want to address."
"Any time you add guys like that, it just creates excitement," said Ventura. "Not only for the fans that should be excited about making moves like this. For the last couple of years, it has been tough going for them. All of a sudden you kind of see the players get excited by that too, knowing what you are going to play with and play alongside of. You have a shot."
Scott Merkin is a reporter for MLB.com. Read his blog, Merk's Works, and follow him on Twitter @scottmerkin. This story was not subject to the approval of Major League Baseball or its clubs.