All-Chicago World Series? Optimism high in Windy City
Significant deals give White Sox, Cubs hope for 2015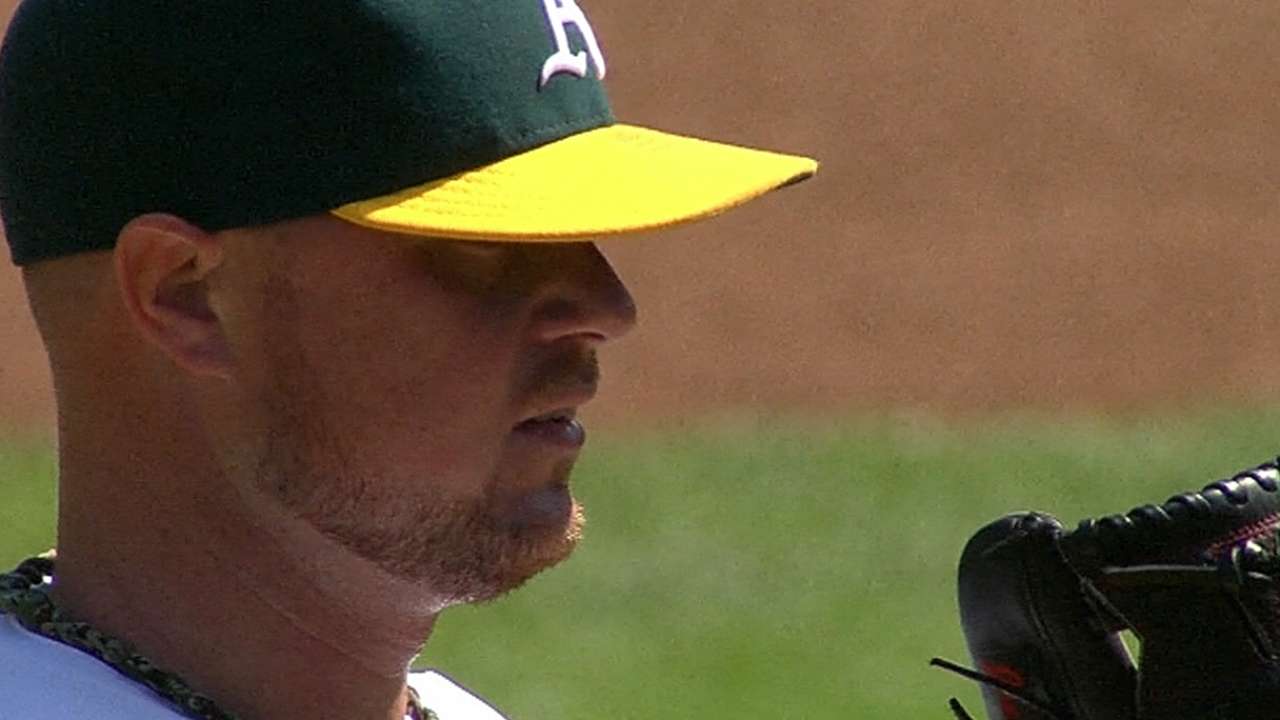 SAN DIEGO -- Ryan Dempster attended an NHL contest last week between the Blackhawks and Blues, featuring a truly intense hockey rivalry between a pair of upper-tier Western Conference teams.
But many of the fans wanted to talk baseball with Dempster. They already felt the Chicago Hot Stove buzz.
"People were walking around like, 'Are we going to get Lester? Are we going to get this guy?' They were so excited they got Joe Maddon. Everybody is really fired up," Dempster said. "It energizes the city when stuff like that happens. People are just elated that baseball is going to be very relevant."
Dempster speaks from first-hand experience about lively baseball summers in Chicago. The right-handed hurler, who has transitioned from the playing field to his new position as special assistant to Cubs president of baseball operations Theo Epstein and general manager Jed Hoyer, won 17 games with a 2.96 ERA for the 2008 National League Central champions on the North Side.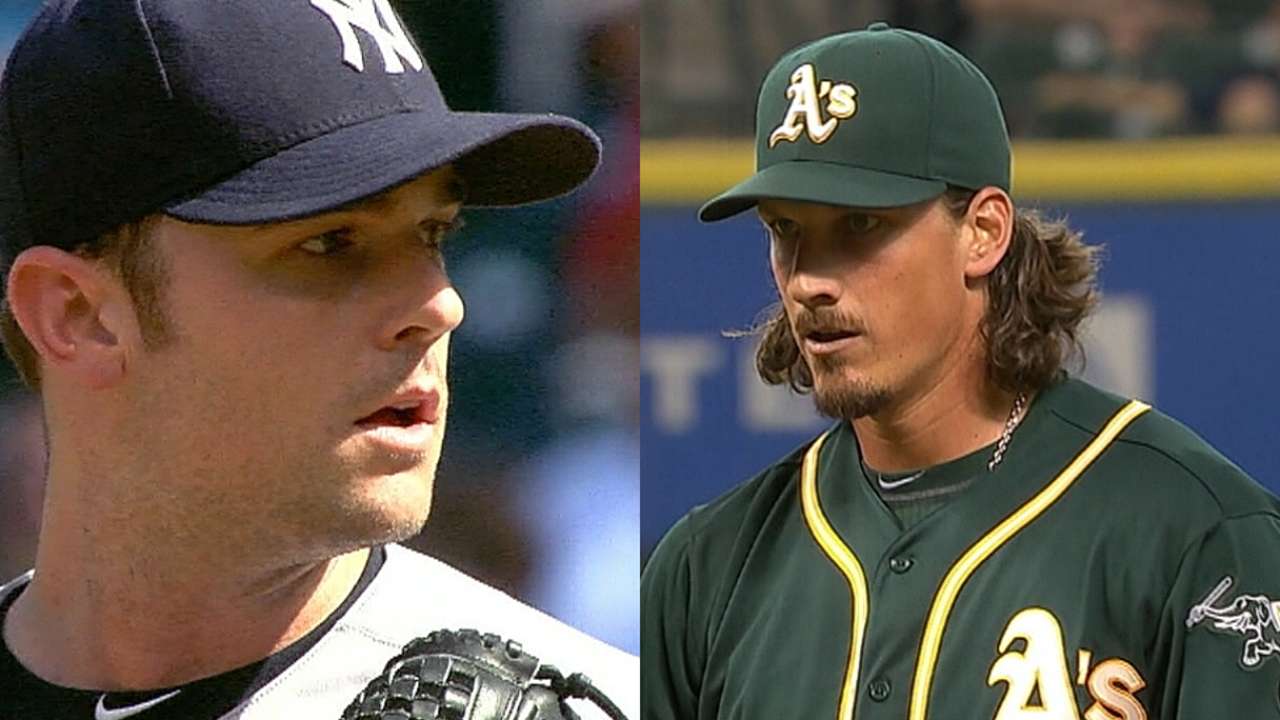 Across town on the South Side, the White Sox claimed the 2008 American League Central crown by virtue of a Game 163 against the Twins known as the Blackout Game and one of the more exciting single contests in franchise history. Baseball meant something in Chicago pretty much every day of that season.
Diamond life has not been such a gem in Chicago over the past two years, with the White Sox winning 136 games combined and the Cubs winning 139. Fortunes should be a great deal improved in 2015, judging by the manner in which Chicago has won the offseason.
In answer to the hockey fans' questions for Dempster, yes, the Cubs did get Jon Lester. They also added catcher Miguel Montero and pitcher Jason Hammel to a stellar core of young players. Meanwhile, the White Sox have gone down their checklist one by one, carefully and shrewdly filling their needs for a run at contention.
Zach Duke came in via free agency as an important left-handed piece to the bullpen. Adam LaRoche, another free-agent addition, provides a left-handed-hitting power bat between Jose Abreu and Avisail Garcia. Jeff Samardzija gives the White Sox "a No. 1 and a No. 1a" hurler with Chris Sale in their rotation, per Dempster, and free-agent acquisition David Robertson anchors the ninth inning.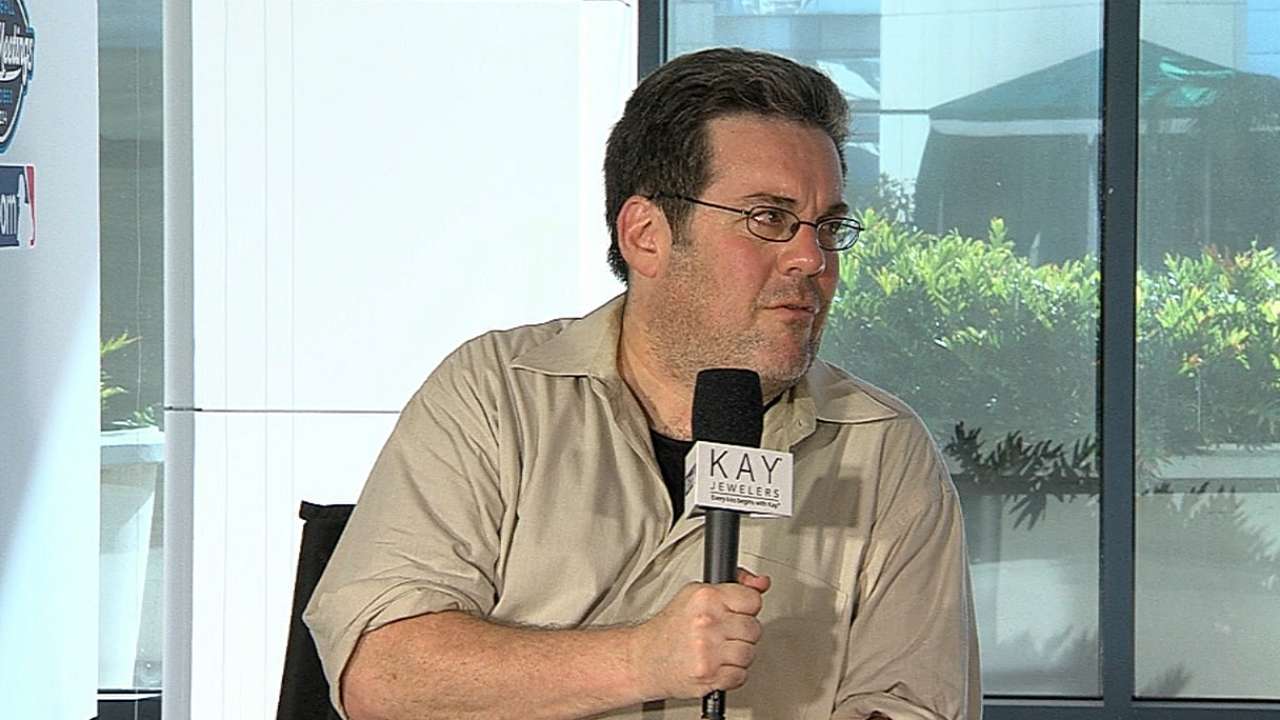 There's certainly work left to do for both teams. Instead of debating who has put together the better talent pool, fans should let that outcome be somewhat decided through the six head-to-head games they play and enjoy their potential rise to prominence.
"The city is better off when both teams are good," White Sox manager Robin Ventura said. "I saw that in New York. Hopefully, both of us can play better than we did the last few years."
"Chicago fans have suffered through a couple of tough summers, and it's exciting when there is an opportunity for all baseball fans in town to enter the spring with optimism and excitement over what their clubs have been able to do in the offseason," White Sox general manager Rick Hahn said. "As it compares us to them, it's really an issue only four or six times a year until we're both able to get to the point where we can face off in October, which is obviously each of our ultimate goals."
Facing off next October seems more than a bit far-fetched in December. But White Sox executive vice president Ken Williams recently said that he wants his fan base to be able to dream again when the roster is completely assembled.
An "L" Train World Series serves as the ultimate sports dream for the city.
Scott Merkin is a reporter for MLB.com. Read his blog, Merk's Works, and follow him on Twitter @scottmerkin. This story was not subject to the approval of Major League Baseball or its clubs.