Highlights of J-Roll's illustrious run in Philly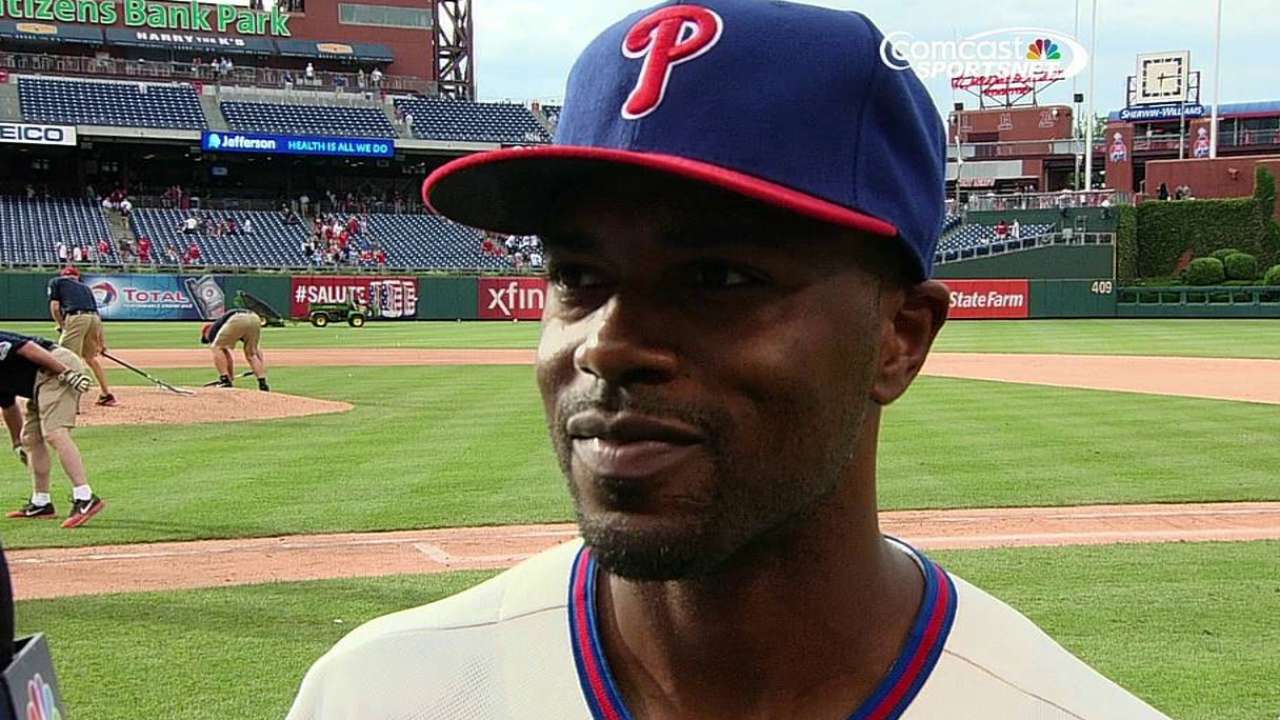 Jimmy Rollins' tenure as a Phillie is reportedly over after 14-plus years with the franchise.
Rollins, who was reportedly traded to the Dodgers on Wednesday, accomplished a number of historic feats and milestones during his near decade and a half with the Phillies. From breaking franchise records to putting up numbers that had never before been seen in the Majors, Rollins certainly had a memorable ride in Philadelphia.
Below is a list of just some of Rollins' top accomplishments during his time with the Phillies.
• Rollins leaves Philadelphia as the Phillies' all-time hits leader with 2,306. He surpassed Hall of Famer Mike Schmidt (2,234) atop the list on June 14 of this year.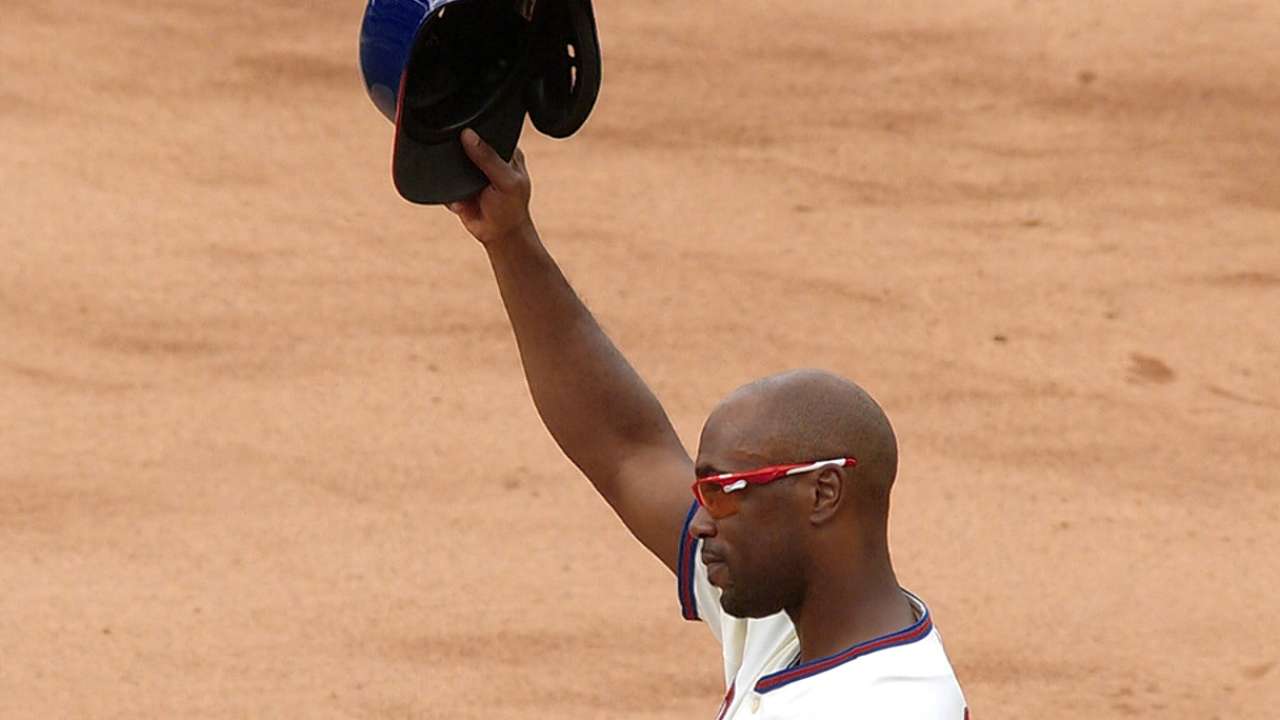 • Rollins' 2,306 hits are also the second most among all Major League shortstops since he entered the league in 2000. Derek Jeter leads that category with 2,658. Rollins' 216 home runs are also second during that span, trailing only Miguel Tejada's 273. His 453 stolen bases are second only to Jose Reyes' 455.
• Rollins is also the Phillies' all-time leader in doubles (479), while he ranks second in stolen bases and extra-base hits, as well as third in triples and runs scored.
• Rollins' 2,090 games with the Phillies were the most by any current player with one franchise. The Mets' David Wright now has the most games played with a single franchise, among current players, with 1,508. David Ortiz's 1,656 games with the Red Sox become the most by any player with his current team, though he spent six years with the Twins before starting his tenure in Boston.
• During his 2007 National League MVP season, Rollins became the only player in Major League history with at least 20 triples, 30 homers and 40 stolen bases in a single season. He hit exactly 20 triples and 30 homers to go along with 41 stolen bases en route to earning the NL MVP Award.
• Rollins' 10 career seasons with at least 20 doubles, 10 homers and 30 steals -- which he last accomplished in 2012 -- are the most in Major League history. Barry Bonds is second all-time with nine such seasons.
• Rollins is also the only shortstop in Major League history with at least three seasons in which he had at least 40 doubles and 30 stolen bases. Hanley Ramirez is the only other shortstop with two such seasons.
Video: PHI@HOU: Rollins records 400th career stolen base
• Rollins' 13 seasons with 20-plus stolen bases are the third most by a shortstop. Ozzie Smith (16 seasons) and Bert Campaneris (14) are the only shortstops with more 20-steal seasons.
• Rollins also has three seasons (2004, '05 and '07) in which he hit at least 10 triples, stole 20 more more bases and scored 100-plus runs. Only Reyes has more such seasons (four) all-time among shortstops.
Paul Casella is a reporter for MLB.com. This story was not subject to the approval of Major League Baseball or its clubs.