Pitchers' hitting foremost on Hurdle's mind for next spring
Bucs manager also wants players to be more aggressive on basepaths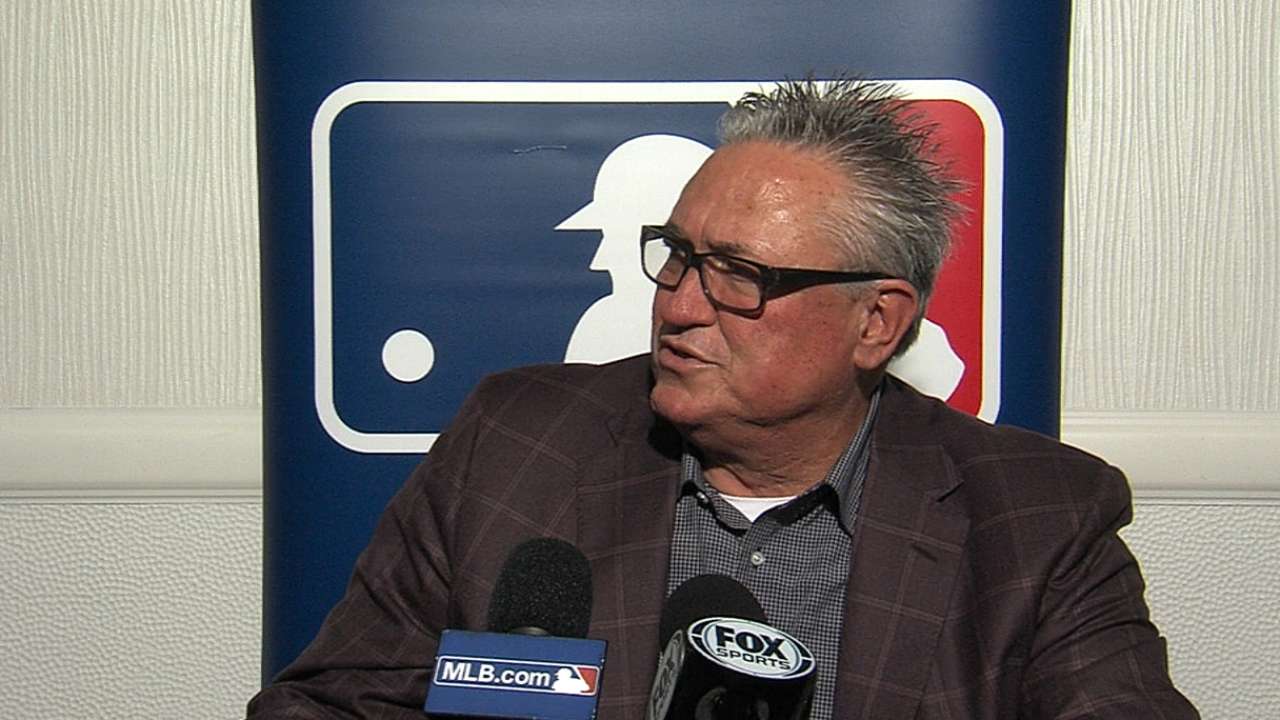 SAN DIEGO -- "Turning the page" apparently is a difficult baseball task. All managers encourage their players to forget about yesterday and focus on tomorrow. But when it comes to a manager turning his own page, it may as well be a concrete block.
At the Winter Meetings, Oakland's Bob Melvin has talked about the enduring pain of the come-from-ahead American League Wild Card loss in Kansas City, and the Angels' Mike Scioscia has admitted still living with the AL Division Series sweep by the Royals. Pirates manager Clint Hurdle, taking his turn Wednesday to meet the national media, also has a 2014 memory he can't get out of his mind.
Johnny Cueto, swinging, not pitching. Julio Teheran, another tough right-handed pitcher, the same. Even David Buchanan, a lesser-known right-hander.
Hurdle did not mention any of them by name, but clearly had them in mind when he identified his latest Spring Training focus, an annual project, as "our pitchers' offense."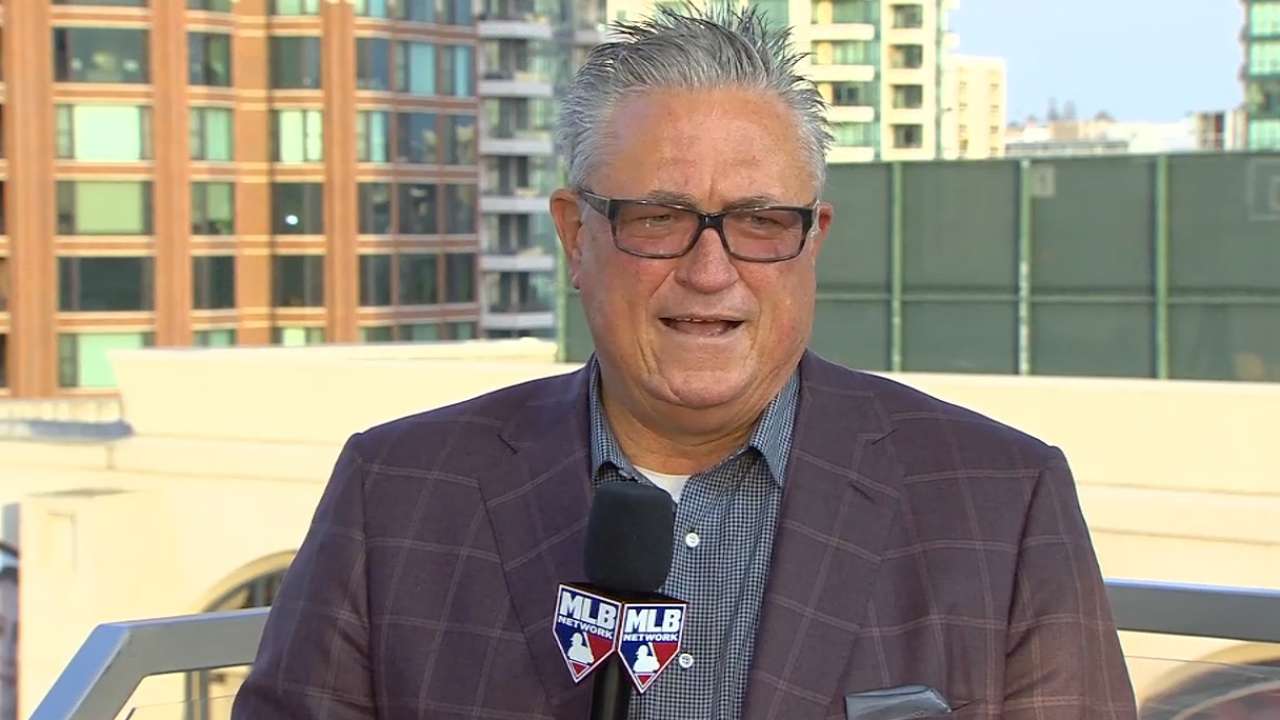 "There are teams that have a very big competitive advantage over us, and in the National League you play a lot of games where your pitchers hit," Hurdle elaborated. "When you win 88 games and you lose [the division] by two ... there isn't any doubt that our pitcher swinging the bat could win us two more games."
In the final game of the regular season, Cueto's eighth-inning RBI single snapped a 1-1 tie in a 2-1 Cincinnati win. A week earlier, Teheran's two-run single set up an Atlanta win. Two weeks before that, Buchanan singled for a run in a one-run Philadelphia win. You lose a division by two games, those three hits are going to haunt you, and you're going to try to get even.
So Buccos pitchers had better bring extra sets of batting gloves to Pirate City. And expect to maybe even DH in Minor League exhibition games on their non-throwing days.
Pitchers' impact in the batter's box, obviously, depends less on their ability to get hits than on laying down sacrifice bunts, an overlooked weapon. A successful bunt not only advances a runner into scoring position, but turns over a lineup.
"Game speed," said Hurdle, citing an element that could turn pitchers into better, more comfortable hitters. "I mean, you can practice a lot and hit a lot off machines and off coaches. But doing it in game speed is different. So there are a couple other angles that need to play out and we need to try some things differently. We have to make sure of their commitment level, and their willingness to own it. That's how we get two games better."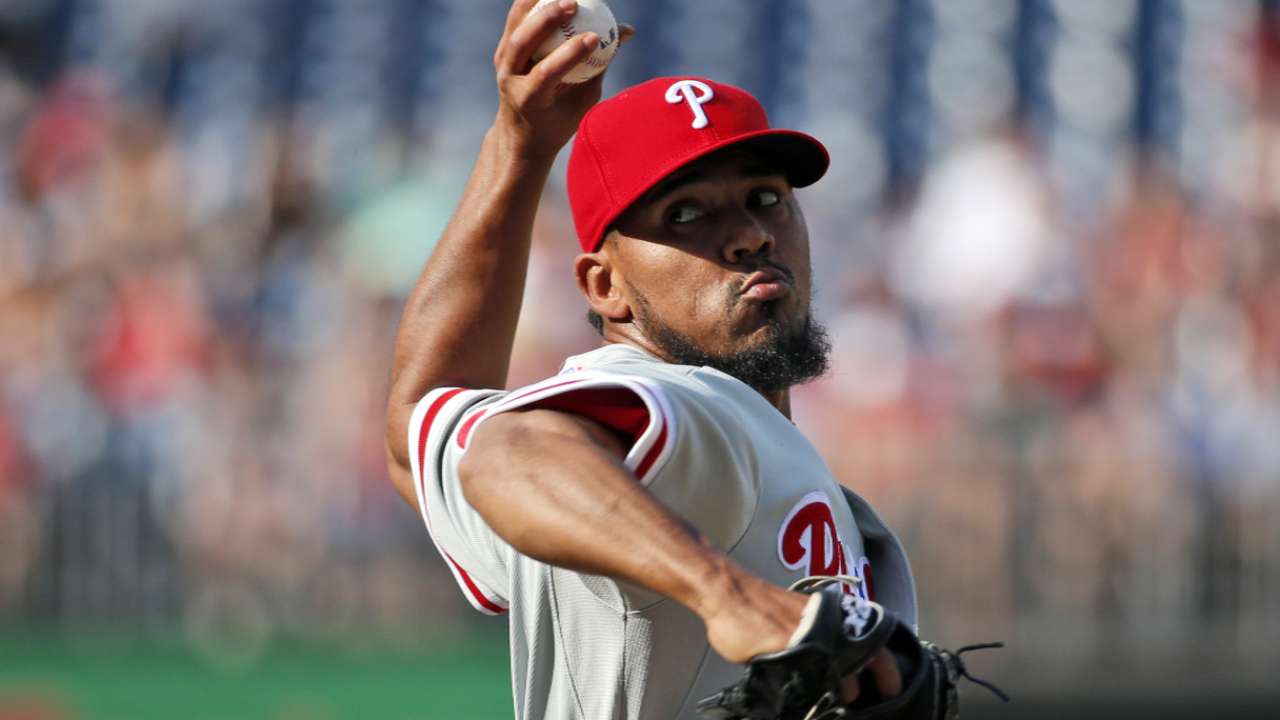 No. 2 on Hurdle's menu: More "Free 90s," his label for taking the extra base.
The two entries, as fundamentals, may at first seem too minute to significantly impact a team's fortunes. Yet such modest goals also reveal the Pirates' conviction that they have otherwise reached a competitive peak where little things can put them over the top.
"We need to continue to focus on the little things that make a big difference," is how general manager Neal Huntington put it.
The Pirates have rotated base coaches -- Rick Sofield goes from first to third, with Nick Leyva going the opposite route -- to help with the more aggressive running game.
"We have athletes that I believe can run the bases in a more dynamic fashion," Hurdle said. "We've gotten better. But the progress has been incremental. For the talent we have, I think we can make a big push forward there. That is one of the reasons why we moved Nick to first, and put Sofield at third. He's our baserunning coach anyway, and our feeling is that's definitely going to be a heightened point of awareness coming in."
Hurdle beamed through his media session, a reflection both of the relief he is experiencing with a surgically replaced hip and of the new esteem with which his club is regarded.
In two years, the media's tenor has changed from "How can you turn it around?" to "How can you keep it going?" That's what you get being one of five teams to have made back-to-back postseason appearances in 2013-14.
"We don't have time to have just another day at the park," said Hurdle, mindful of a tough National League Central division getting even tougher by the day with the reconfigured Cubs. "You could talk to somebody at this hotel, ask, 'How you doing?' and you get, 'Just another day.'
"We don't have time for just another day. Elite organizations don't have that opportunity. We've got to continue to be hungry, and I do think that's a term that might not be used enough in our industry or shared with players. The need for hunger within our game."
Tom Singer is a reporter for MLB.com and writes an MLBlog Change for a Nickel. Follow him on Twitter @Tom_Singer. This story was not subject to the approval of Major League Baseball or its clubs.