Blue Jays looking to trade market to bolster 'pen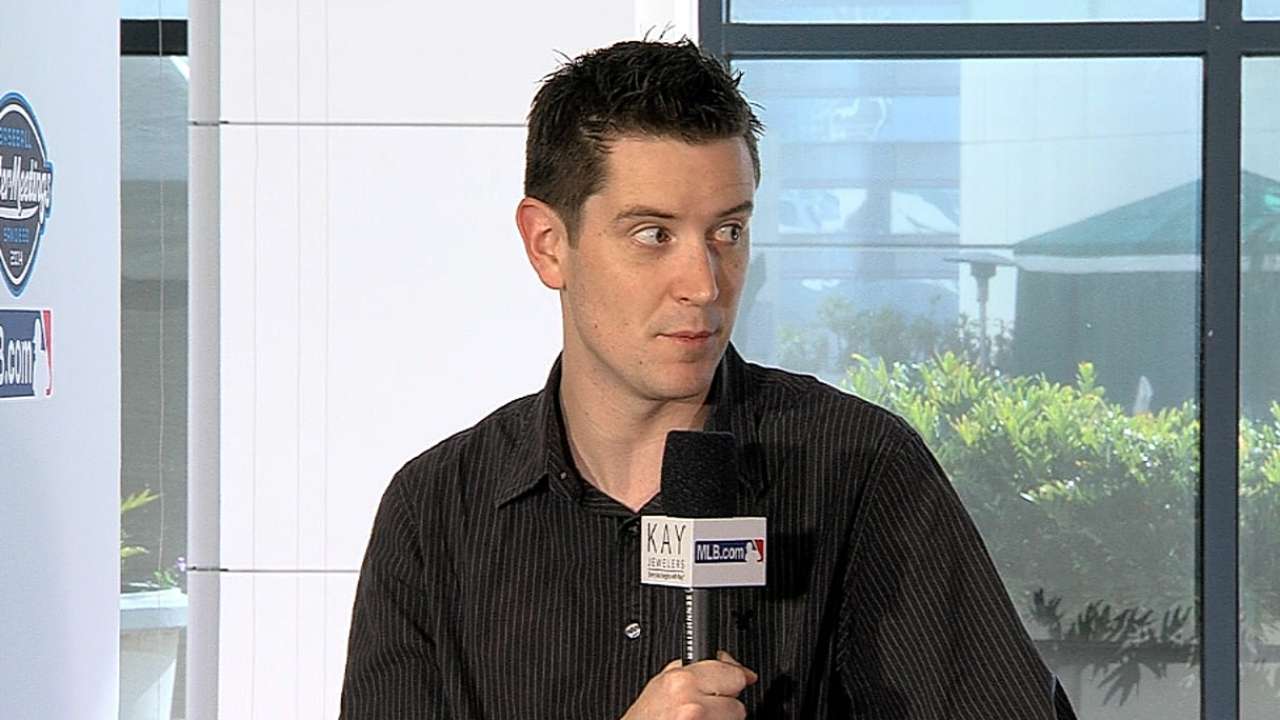 SAN DIEGO -- The Blue Jays appear more inclined to improve their bullpen through trades as opposed to free agency after spending the past several weeks closely monitoring each market.
Toronto needs to make at least a pair of additions to a bullpen that struggled throughout the 2014 season. When the offseason began, the club spent an equal amount of time exploring both options but the focus has since changed and trades now seem like a more plausible scenario.
The Blue Jays won't part with one of their top young pitching prospects in a deal for a reliever, but other prospects could be made available while catcher Dioner Navarro also remains on the trade market and could eventually be moved for a reliever.
"We're probably turning our attention a little more to trades right now in terms of the relievers," Blue Jays general manager Alex Anthopoulos said Wednesday afternoon. "That's not to say that's how we'll ultimately end up but we're focused a little more on that right now ... We're exploring some trades right now that might make a little more sense for us."
The market for relievers has really started to move over the past week. Andrew Miller and David Robertson were the first two big signings, while the Astros made a splash by coming to terms with Luke Gregerson and Pat Neshek.
Toronto had interest in Miller and Robertson but not at the final price both relievers received. The Blue Jays also were rumored to be after Gregerson and Neshek, but it appears those recent reports were overstated and the club wasn't a finalist for either pitcher.
There are still a lot of free-agent bullpen arms available, including Rafael Soriano, Sergio Romo, Jason Grilli, Francisco Rodriguez, Kyle Farnsworth and Joba Chamberlain. But the trade market has become more appealing. It's not immediately clear who the Blue Jays are interested in, but the club doesn't appear close to anything and a move this week seems unlikely.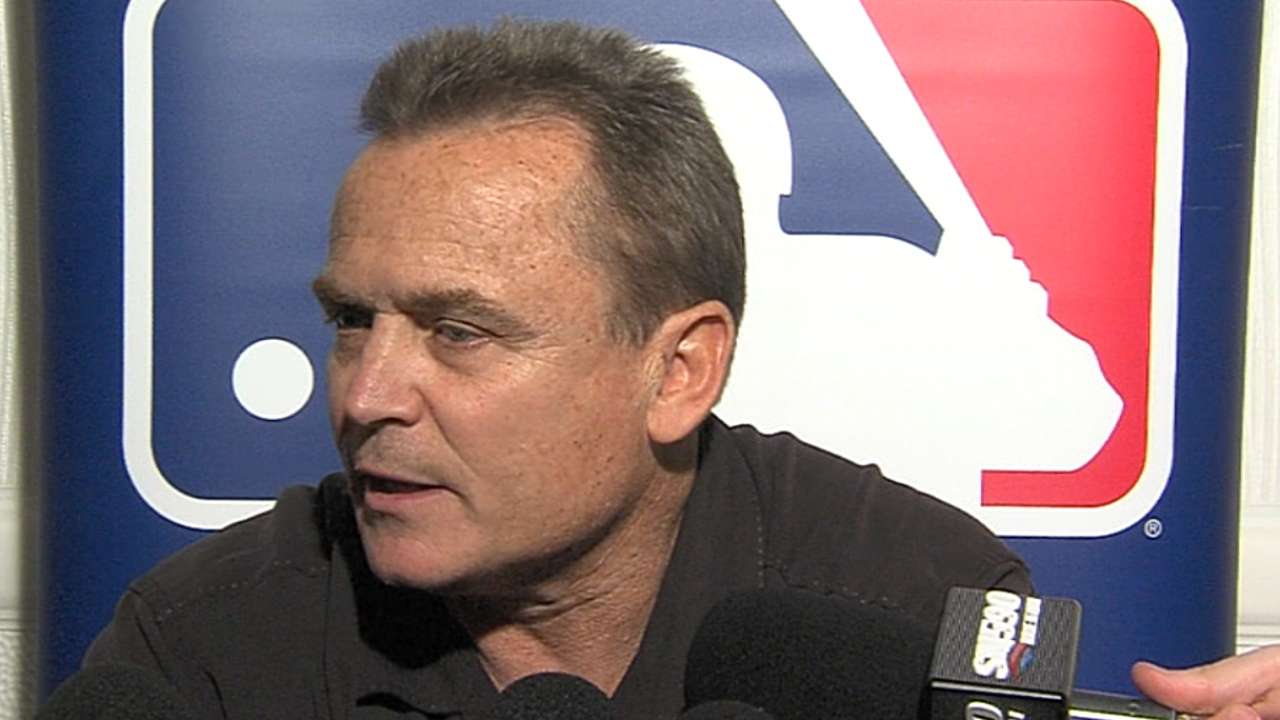 Cincinnati reportedly made Aroldis Chapman available through trade, but the asking price will assuredly be too high for Toronto. The Blue Jays aren't going to move Aaron Sanchez, Drew Hutchison, Marcus Stroman or Daniel Norris for a reliever no matter how good he is or how much control is left on his contract.
"We know that there are some options in trade, we knew what the prices were in free agency and we weren't prepared to go to that price point, and we're still talking about some trades," Anthopoulos said.
"We're not looking to trade our young, big league ready, or close to ready big league arms, for relievers. That's not something we're contemplating right now."
One of the things that will have an impact on Toronto's ability to upgrade the bullpen is payroll. Originally it was believed Toronto had somewhere in the range of $20 million to spend, but a closer look at the numbers shows that figure isn't accurate.
The Blue Jays are expected to have an increased payroll in 2015, but there are a number of factors that will be a concern for the organization. Jose Bautista, Edwin Encarnacion, R.A. Dickey and Ricky Romero can be bought out of their contracts at the end of the '15 season for a combined $4.6 million. Romero is the only one of that group that's expected to have his option terminated, but there is still time for that to change.
If Bautista, Encarnacion or Dickey suffered a serious injury that jeopardized the 2016 season, the options could be bought out. Even if that's unlikely it's something the organization will have to take into consideration for accounting purposes. In other words, the buyout would have to be paid immediately and could not be deferred to the following season.
Add all of that in with the fact Toronto also will have to pay for replacements when players on the 25-man roster hit the disabled list -- or when someone on the 40-man roster gets optioned to the Minors -- and a different financial outlook emerges. The Blue Jays never comment on specifics about payroll, but the available funds appear to be a lot closer to the $5 million to $10 million range than the previously reported $20 million.
That number could be increased by trading Navarro, and another way around the commitments in 2015 is to back load a contract but that's only possible for some of the better free agents on the market. It's a lot easier to backload a contract over the span of four or five years than it is on a short-term deal and there's only a limited number of free agents that would fall into that category.
Another option that's still on the table would be using Sanchez out of the bullpen. That would require the addition of another starting pitcher. Although that's not the current plan, it's also something that hasn't been completely ruled out.
"That's definitely a scenario that could happen," Anthopoulos said. "We still think Sanchez is a long-term starter, but if we feel there is something out there to upgrade the rotation, and that presents itself in trade or free agency, we know Aaron can go to the 'pen."
Gregor Chisholm is a reporter for MLB.com. Read his blog, North of the Border, and follow him on Twitter @gregorMLB. This story was not subject to the approval of Major League Baseball or its clubs.