Arrieta 'ecstatic' about Lester joining Cubs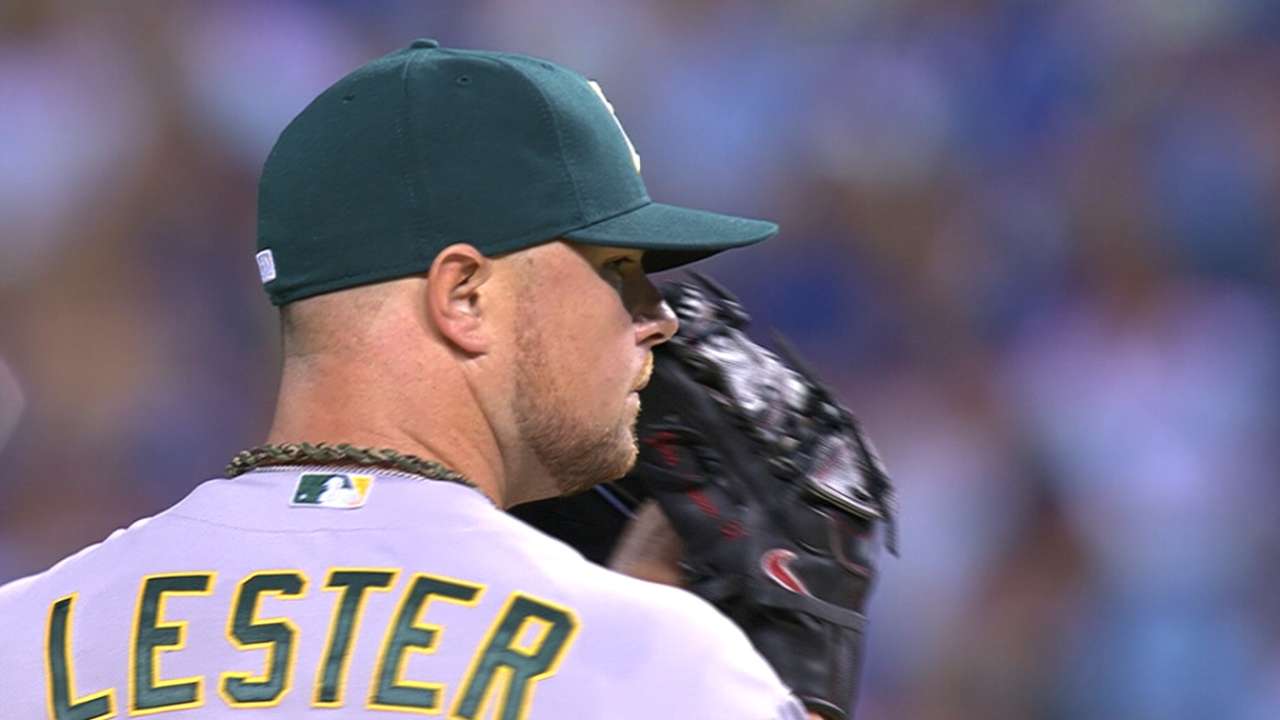 SAN DIEGO -- Jake Arrieta was sound asleep when his wife, Brittany, woke him around 2 a.m. Wednesday with the news that the Cubs had signed free agent Jon Lester. At first, he thought he was dreaming.
"I figured it all out this morning -- that's when it sunk in," Arrieta said of his new teammate. "I'm very excited."
Lester, who has agreed to a six-year, $155 million contract, is the second starting pitcher the Cubs have added in as many days, following Jason Hammel who agreed to a two-year, $20 million deal Monday. Neither contract has been officially announced by the Cubs, pending physicals of both players.
Arrieta couldn't wait, sending Lester a message on Twitter: "Welcome sir. Utmost respect and admiration for what you bring to the table. Can't wait."
Lester's response: "Thanks bro, the admiration is mutual, can't wait to get to work!"
Arrieta also posted on Twitter: "The cubby bears just got a lot better."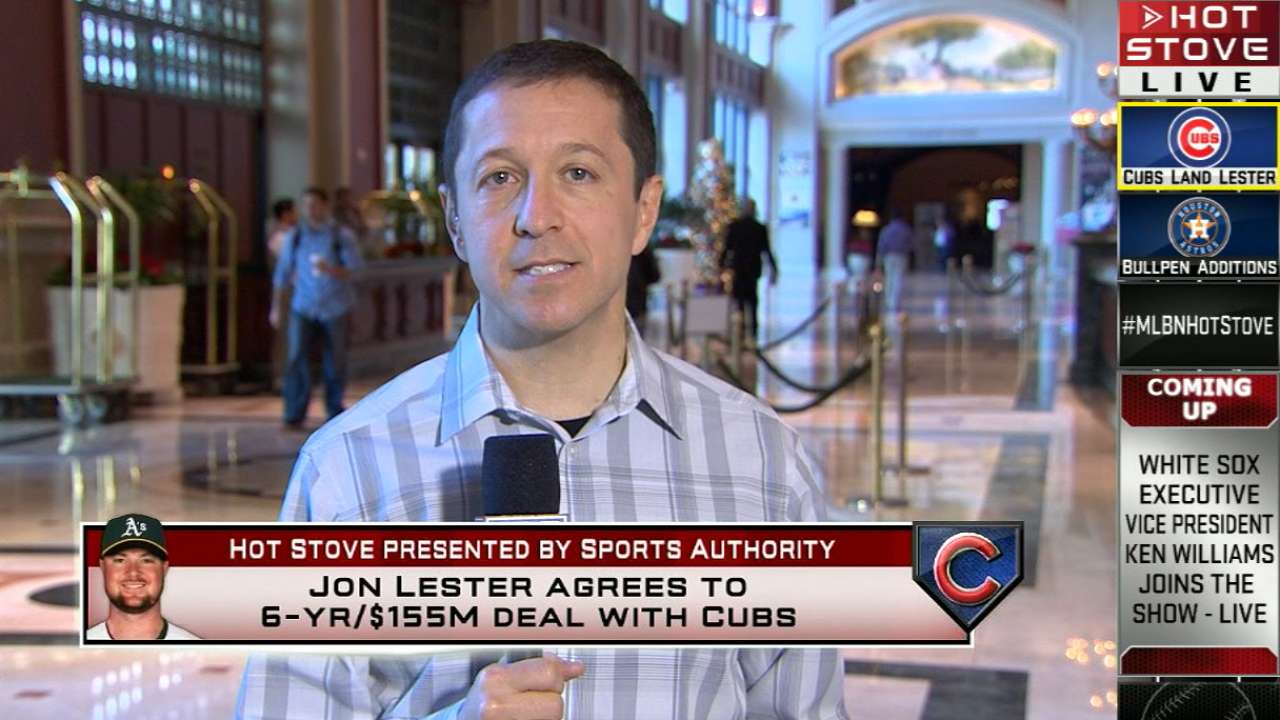 Arrieta, 28, has a lot of respect for the left-hander, who leaves the American League after nine seasons, the majority of those with the Red Sox. Lester was dealt at the Trade Deadline last July to the Athletics, and went 6-4 in 11 starts with Oakland. In his career, Lester is 116-67 with a 3.58 ERA in 253 games. He also has two World Series championships (2007 and 2013).
"When I first got into the big leagues, he was one of the guys at the top of the list who are established as far as their resume," Arrieta said. "He's also a guy who's well respected because of the way they go about their business on the field and off the field. He was a guy I looked up to. I put him in the category of the best there is, especially in the game today. He's very talented and I'm just ecstatic [he's on the Cubs]."
Arrieta and his wife have spent most of Wednesday talking about the acquisition, and how it has to energize the city of Chicago as well as the Cubs.
"Being able to work alongside him is a unique opportunity for not only myself but everybody on the team," Arrieta said. "I feel like all of the guys will learn a lot from somebody like Jon Lester."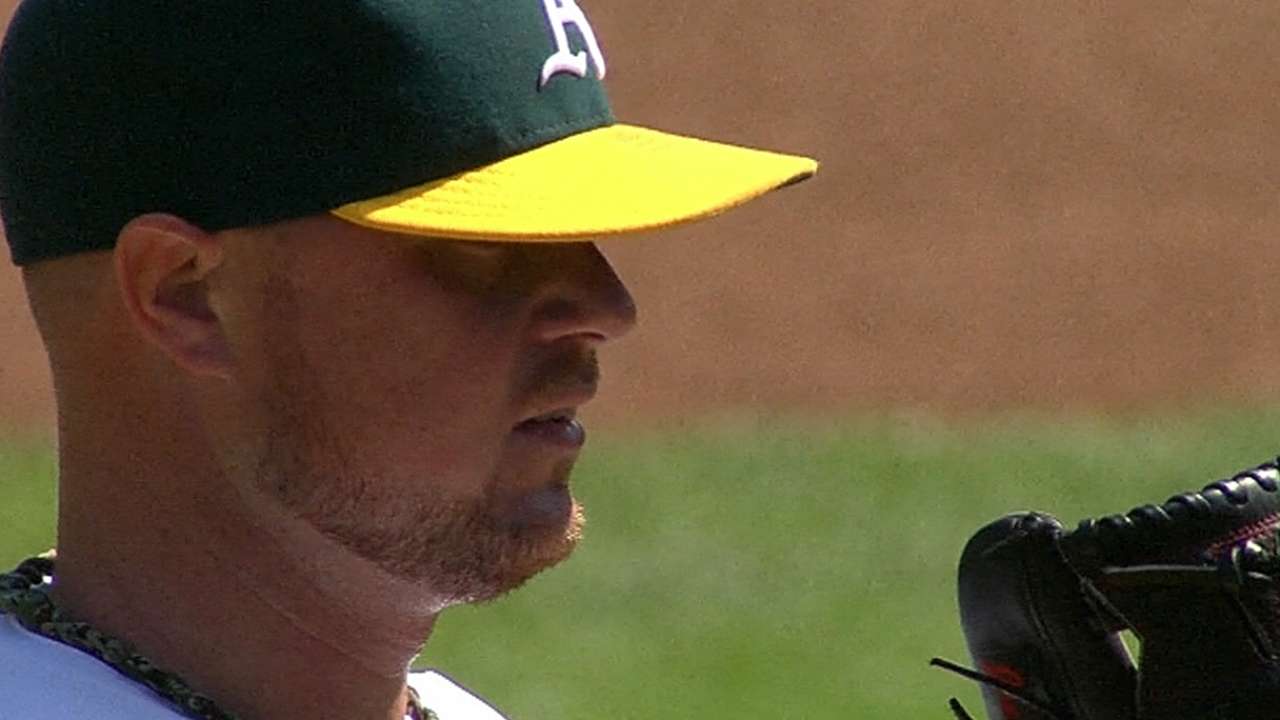 Before Lester arrived, Arrieta would've been the favorite to start the Cubs' season opener April 5 against the Cardinals. Lester most likely will get the Opening Day assignment.
"Obviously, that would be a game I would love to start, but when you add a guy like that to your team, I'm the first guy who will tip my cap to him," Arrieta said. "It's one of those things -- whether I was viewed as the No. 1 or not [on the Cubs], he's a guy you bring in and he's been proven for a number of years, he's won championships. He's a legitimate, no-questions-asked ace on the staff."
Carrie Muskat is a reporter for MLB.com. She writes a blog, Muskat Ramblings, and you can follow her on Twitter @CarrieMuskat. This story was not subject to the approval of Major League Baseball or its clubs.