Bastardo trades Pennyslvania zip codes, joins Pirates
Hurdle thrilled to add second lefty to 'pen; prospect Rodriguez heading to Phillies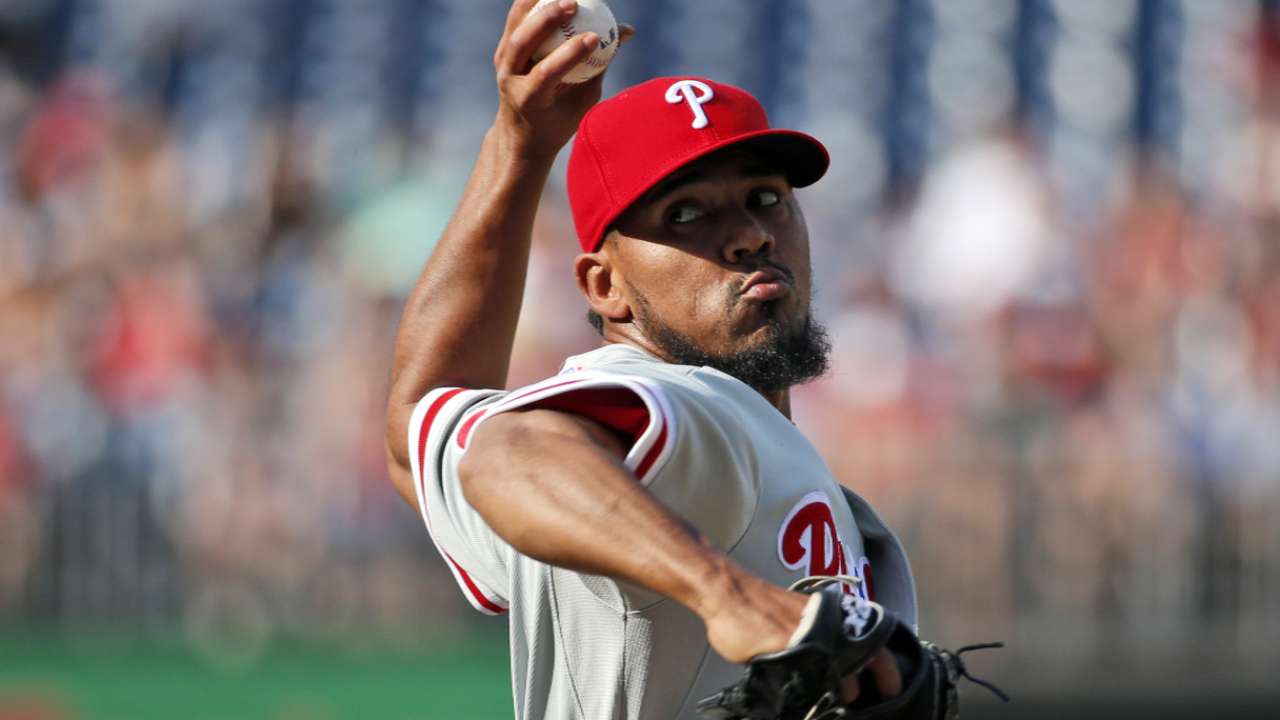 SAN DIEGO -- The Pirates checked another item off their Winter Meetings shopping list on Wednesday, acquiring left-hander Antonio Bastardo from Philadelphia in return for left-handed prospect Joely Rodriguez.
"We had Bastardo profiled very high on our list of potential bullpen acquisitions," Pirates manager Clint Hurdle said. "He gives us a second left-hander in the bullpen, and not just a left-handed specialist. We feel it's a very, very solid addition to our bullpen."
"It's a very good fit for us. We hated to give up Joely Rodriguez, a young pitcher with a nice future, but we're in a different point in the win curve in our evolution as an organization," said Pirates GM Neal Huntington, engineering to get the Bucs into the postseason for a third year in a row.
---
Winter Meetings action
Day 4: Dec. 11
Transaction
Official?
OF Matt Kemp
C Tim Federowicz
Traded to Padres
No
C Yasmani Grandal
RHP Joe Wieland
RHP Zach Eflin
Traded to Dodgers
No
OF Yoenis Cespedes
RHP Alex Wilson
Traded to Tigers
Yes
RHP Rick Porcello
Traded to Red Sox
Yes
RHP Ervin Santana
Four-year deal with Twins
No
LHP Mat Latos
Traded to Marlins
No
RHP Anthony DeSclafani
C Chad Wallach
Traded to Reds
No
RHP Justin Masterson
One-year deal with Red Sox
No
RHP Alfredo Simon
Traded to Tigers
Yes
RHP Jonathon Crawford
IF Eugenio Suarez
Traded to Reds
Yes
LHP Ross Detwiler
Traded to Rangers
No
OF John Mayberry Jr.
One-year deal with Mets
No
RHP Andre Rienzo
Traded to Marlins
Yes
LHP Dan Jennings
Traded to White Sox
Yes
Bastardo is the replacement lefty reliever for Justin Wilson, who a month ago went to the Yankees in the deal for catcher Francisco Cervelli. Furthermore, the 29-year-old Dominican complies with Huntington's definition of the type of southpaw he wanted.
"We can't afford to carry a 'placekicker,'" Huntington had said, alluding to a specialist who would only be spotted against left-handed hitters. "It would have to be someone who can also get out right-handed hitters."
In 2014, his sixth season in Philadelphia, Bastardo held same-side hitters to a .175 average. But he was equally effective against righties, who hit him at only a .195 pace.
"It's a nice complement for our bullpen," Huntington said. "Clint will be able to use him as he feels comfortable. He's a guy who has pitched late in games in important situations, and our scouts liked his stuff."
It can be electric stuff. Bastardo regularly posts more than a strikeout an inning -- he has fanned 305 in 235 1/3 innings since the start of the 2010 season. He was made available following one of his better seasons, a WHIP of 1.20 being the second-lowest of his career.
While season-to-season carryover can be a moot point, Bastardo is also a hot arm: He didn't allow a run in 12 of his final 13 appearances, and held hitters to three hits in 37 at bats (.081 average) during that stretch.
The deal for Bastardo came together quickly after the Pirates had almost finalized an agreement with another reliever, Pat Neshek. That right-hander had a change-of-heart by the Astros' last-minute bump of their offer to $12.5 million, believed to be $2.5 million above terms the Bucs had offered on the two-year deal.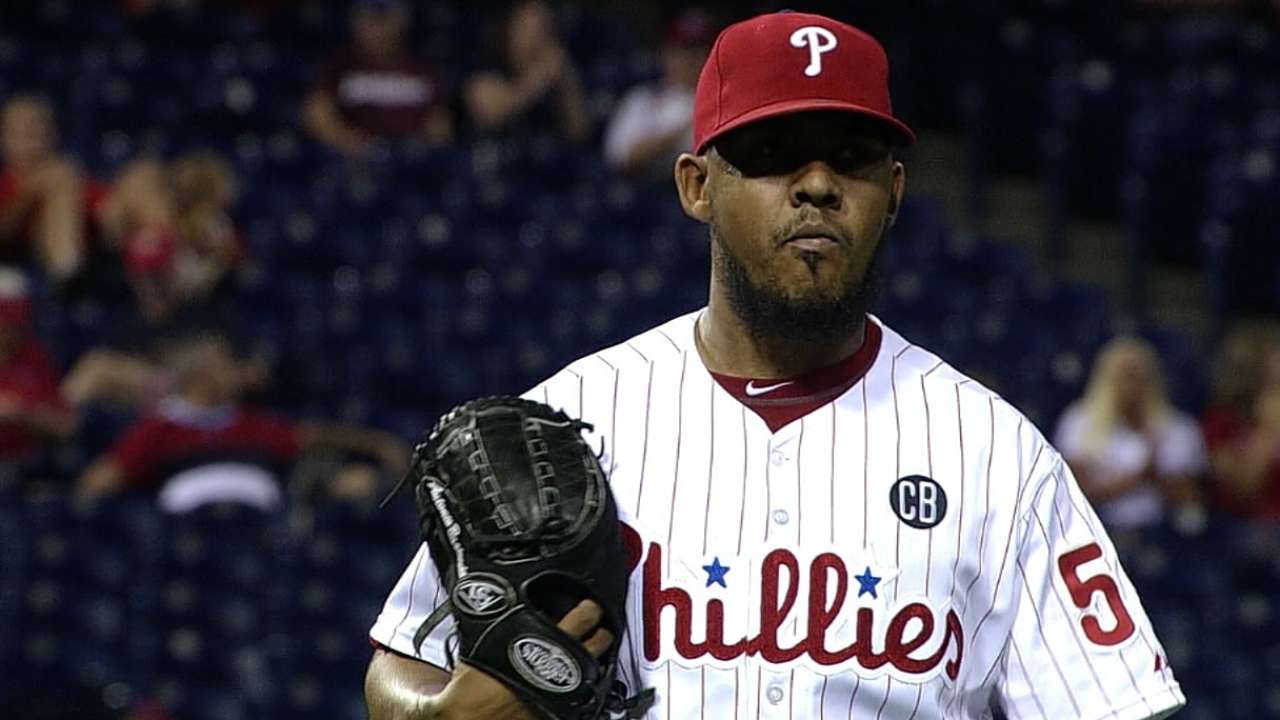 Huntington confirmed that Neshek and Bastardo were an either-or proposition for him -- but not for the financial considerations. Bastardo, in his third year of salary arbitration, earned $2 million in 2014.
"We had long internal debates about whether to acquire two relievers. We have a number of guys in our system and guys we have acquired that we like, and we wanted to make sure we provide an opportunity for them," Huntington said. "So while we could've added both, it was going in the direction of either-or."
Rodriguez has come into his own this winter as an intriguing prospect. On Wednesday morning, he'd been named to the All-Prospect Team of the 2014 Arizona Fall League, where he had been 3-0 with an ERA of 2.38.
Tom Singer is a reporter for MLB.com and writes an MLBlog Change for a Nickel. Follow him on Twitter @Tom_Singer. This story was not subject to the approval of Major League Baseball or its clubs.