Phillies add up-and-coming lefty Rodriguez for Bastardo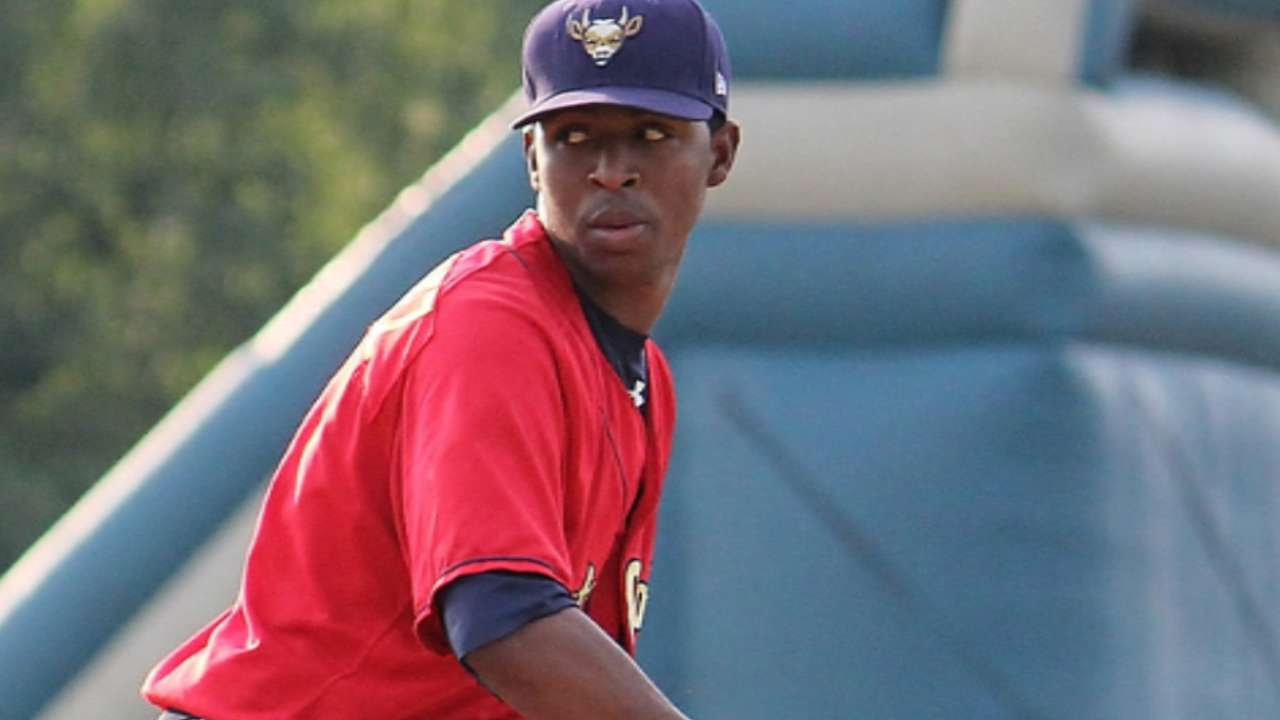 SAN DIEGO -- The Phillies announced their first official trade of the offseason Wednesday afternoon about an hour after reports surfaced that Jimmy Rollins is headed to the Dodgers.
The Rollins trade is not official yet. But left-hander Antonio Bastardo is headed to the Pirates for Minor League lefty Joely Rodriguez, who the Phils project as a starting pitcher. Bastardo, who will become a free agent following the 2015 season, became expendable with the emergence of young left-handers Jake Diekman and Mario Hollands.
"This guy is growing and getting better," Phillies general manager Ruben Amaro Jr. said of Rodriguez, who's now ranked by MLB.com as the team's No. 19 prospect. "Good kid. Good makeup kid, which is also a part and an element here, but also really coming on as far as his velocity, his stuff. All of those elements you like to see in pitchers as they mature and develop."
Rodriguez, 23, had a relatively pedestrian Minor League career over six seasons in Pittsburgh, but he has come on lately. He made the Arizona Fall League's Top Prospects team this year, going 3-0 with a 2.38 ERA in seven starts. Rodriguez also is 1-0 with a 1.38 ERA in three appearances (two starts) in winter ball in the Dominican Republic.
"His velocity is really starting to come, probably more consistently in the low 90s," Amaro said. "In the AFL, he was bringing it. More so I think he's just maturing as a pitcher. He's got some movement. He's got some deception. He's got some work to do yet in developing, but I think he's probably slated to pitch in Triple-A next year. But one never knows."
The Pirates had been considering Rodriguez as a candidate for next season's rotation or bullpen.
"He's kept coming on and has shown his best velocity in winter ball," Pirates general manager Neal Huntington said Tuesday. "We'll see if he can sustain it and continue to move forward."
Rodriguez went 6-11 with a 4.84 ERA in 30 games (21 starts) this year with Double-A Altoona, so the Phils consider his recent surge encouraging. But they said they liked him before his recent run of success, despite averaging only 5.3 strikeouts per nine innings and posting a 4.02 ERA in his career.
"We're happy with it," Amaro said about the trade. "We don't just look at the numbers. We look at the overall picture."
Bastardo went 5-7 with a 3.97 ERA in 67 appearances this past season. He has a 3.72 ERA in 275 career appearances. Major League Baseball suspended him 50 games in 2013 for violating the league's drug policy.
Scouting report on Rodriguez
When Rodriguez first signed out of the Dominican Republic in 2009, he was more of a pure power lefty, one with a live arm and poor command. He missed nearly all of the 2011 season with an elbow injury and since has become a more complete pitcher, albeit with slightly less velocity. Rodriguez has proven to be durable since the injury and has become a groundball machine. His sinking fastball has led to an outstanding GO/AO throughout his career, and it will still sit in the low 90s. Rodriguez combines it with an above-average changeup and a curve that, while inconsistent, can be a Major League average offering. He's become better at filling up the strike zone as well. After a strong turn in the Arizona Fall League and some solid performances in winter ball, Rodriguez is ready at least for a move up to Triple-A, if not a shot at the Phillies' rotation soon.
-- Jonathan Mayo
Todd Zolecki is a reporter for MLB.com. This story was not subject to the approval of Major League Baseball or its clubs.