Source: Phillies close to sending Rollins to Dodgers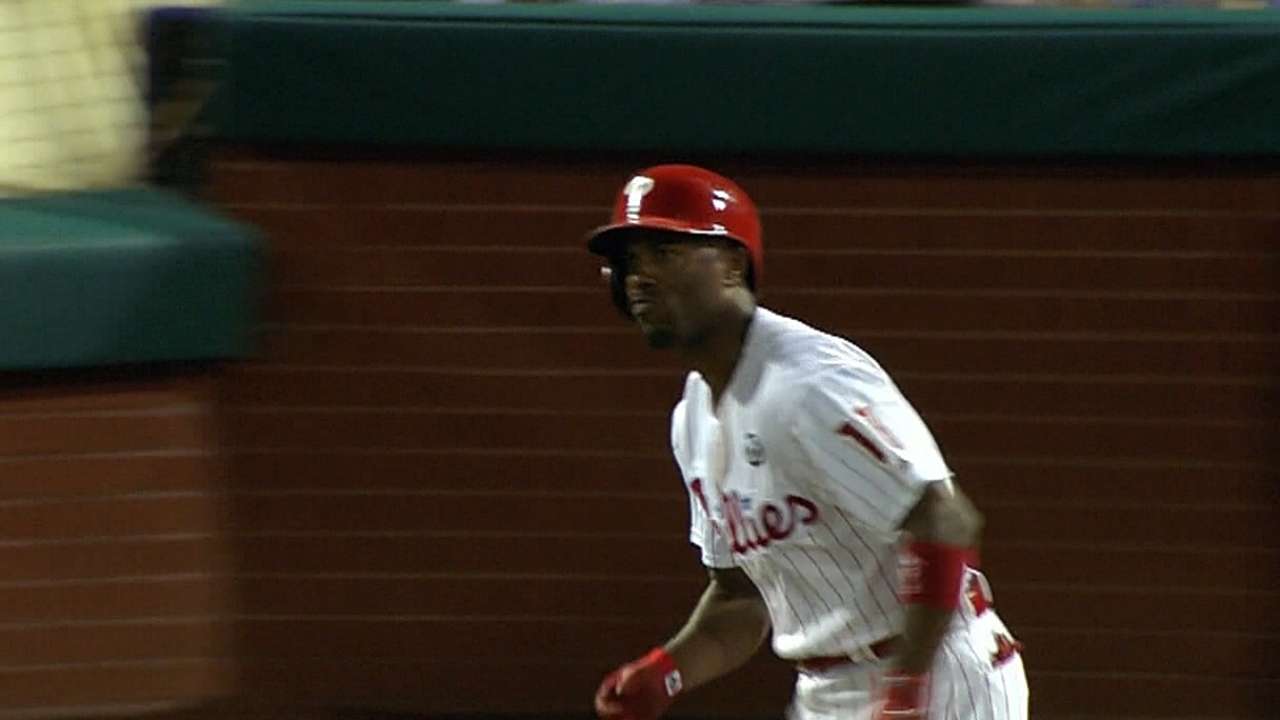 SAN DIEGO -- It is just a matter of time, but Phillies shortstop Jimmy Rollins is going to be traded to the Dodgers. It appears the heavy lifting for a rebuild has begun.
Rollins is regarded as the greatest shortstop in franchise history, and he has the longest tenure of any professional athlete in the city. The Phillies selected him in the second round of the 1996 First-Year Player Draft. He made his big league debut in 2000, won the 2007 National League MVP Award, helped the Phils win the 2008 World Series and set the franchise's all-time hits record this past season.
Rollins would be the first iconic player to fall in a potentially franchise-altering offseason. Cole Hamels, Chase Utley, Ryan Howard and others could be next in an extensive rebuilding project, although it is too early to tell. But multiple sources said Wednesday afternoon that the Phillies will trade Rollins to Los Angeles. The deal has not been finalized because a third team is involved in the trade, and money needs to be exchanged among them, which requires approval from the Commissioner's Office.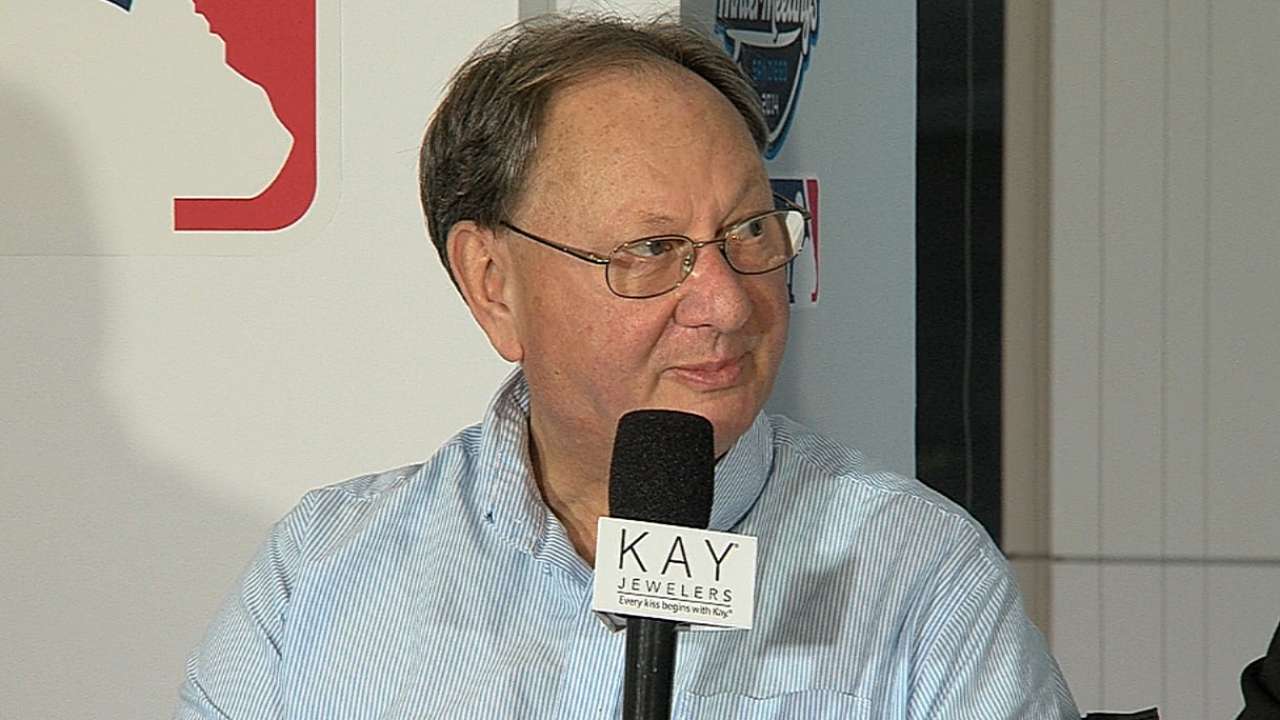 "I know that there's a lot of Jimmy Rollins stuff out there," Phillies general manager Ruben Amaro Jr. said in the team's hotel suite at the Winter Meetings. "There's nothing to announce, and as I've said before, we're keeping our options open and our minds open on any way that we can improve our club long term."
It is unclear who the Phillies will receive in return for Rollins, but it is expected to be two Minor League pitchers. In a separate trade Wednesday, the Phils received left-handed prospect Joely Rodriguez from the Pirates for lefty Antonio Bastardo.
The Dodgers have interest in Hamels. He has four years and $96 million remaining on his contract, but the deal jumps to five years and $110 million if a 2019 club option automatically vests based on innings pitched.
The Phillies will require at least one, possibly two top prospects for Hamels. They cannot make the same mistake they made in 2009, when they traded Cliff Lee to the Mariners for Phillippe Aumont, Tyson Gillies and J.C. Ramirez. The Phils' return for Hunter Pence, who they traded to San Francisco in 2012, also has been lackluster.
If the Phillies trade Hamels, they have to hit big.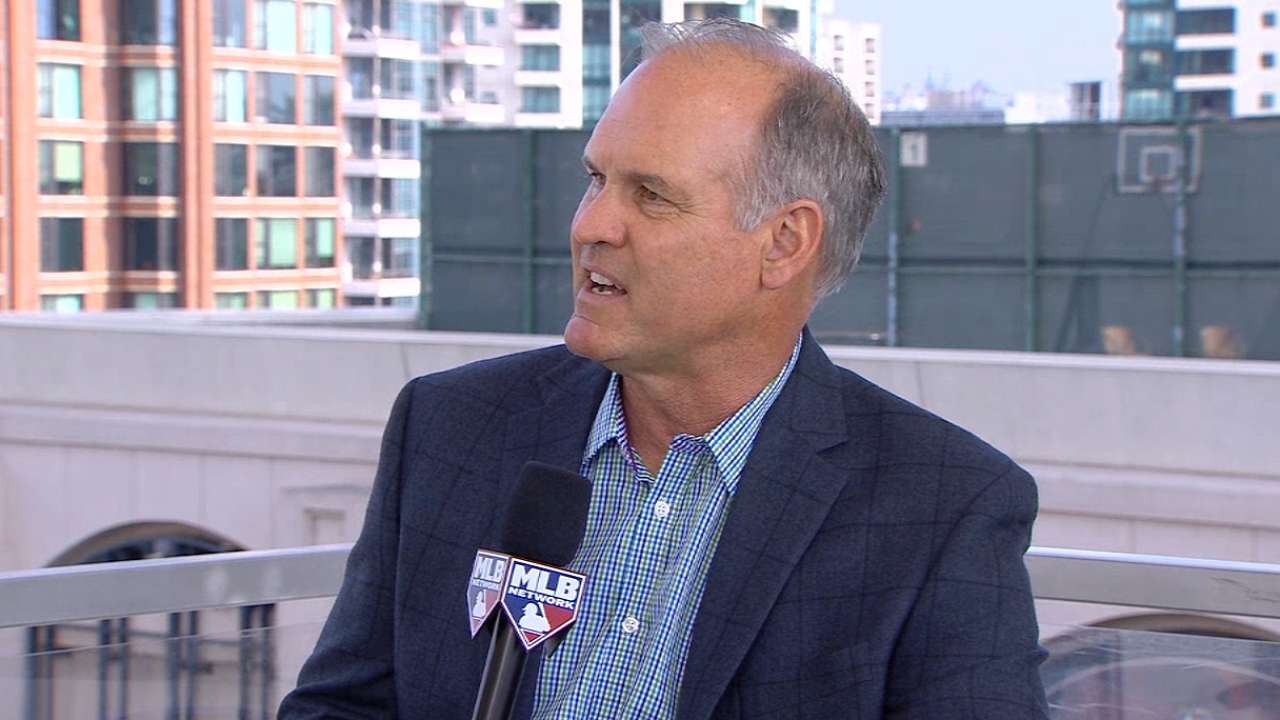 The Dodgers are in a good position to accommodate the Phillies. They have two prospects ranked in MLB.com's Top 100 prospect list: Corey Seager (No. 13) and outfielder Joc Pederson (No. 15).
But the Red Sox and Giants also have expressed interest in Hamels. The Red Sox also have enough top prospects to make Hamels a fit in Boston. They have pitcher Henry Owens (No. 20), catcher Blake Swihart (No. 24), second baseman Mookie Betts (.812 OPS in 213 big league plate appearances in 2014) and infielder Xander Bogaerts (.660 OPS in 594 plate appearances in 2014).
Yahoo! Sports reported the Dodgers and Phillies discussed Utley, but Utley is not headed to the Dodgers after Los Angeles acquired Howie Kendrick from the Angels.
Both Rollins and Utley have complete no-trade rights. Rollins has agreed to the trade to Los Angeles, but Amaro said he has not talked to Utley in more than a month.
But asked how much interest Amaro has received in Rollins and Utley at the Winter Meetings, Amaro said, "Plenty. A lot."
It makes sense. Rollins hit .243 with 17 home runs, 22 doubles, four triples, 55 RBIs, 28 stolen bases and a .717 OPS this past season. His .716 OPS as a shortstop ranked seventh out of 23 qualifying shortstops. Rollins continues to play excellent defense.
Utley hit .270 with 11 home runs, 36 doubles, six triples, 78 RBIs and a .746 OPS. His .751 OPS as a second baseman ranked seventh out of 21 second basemen.
"Our goal is to try to get younger and give other people opportunities on our field in 2015," Amaro said. "We don't know if that's going to happen, but that's the goal."
The Phillies took a big step Wednesday agreeing to trade one of the most iconic players in franchise history.
Todd Zolecki is a reporter for MLB.com. This story was not subject to the approval of Major League Baseball or its clubs.