Source: Dodgers on cusp of deal for Rollins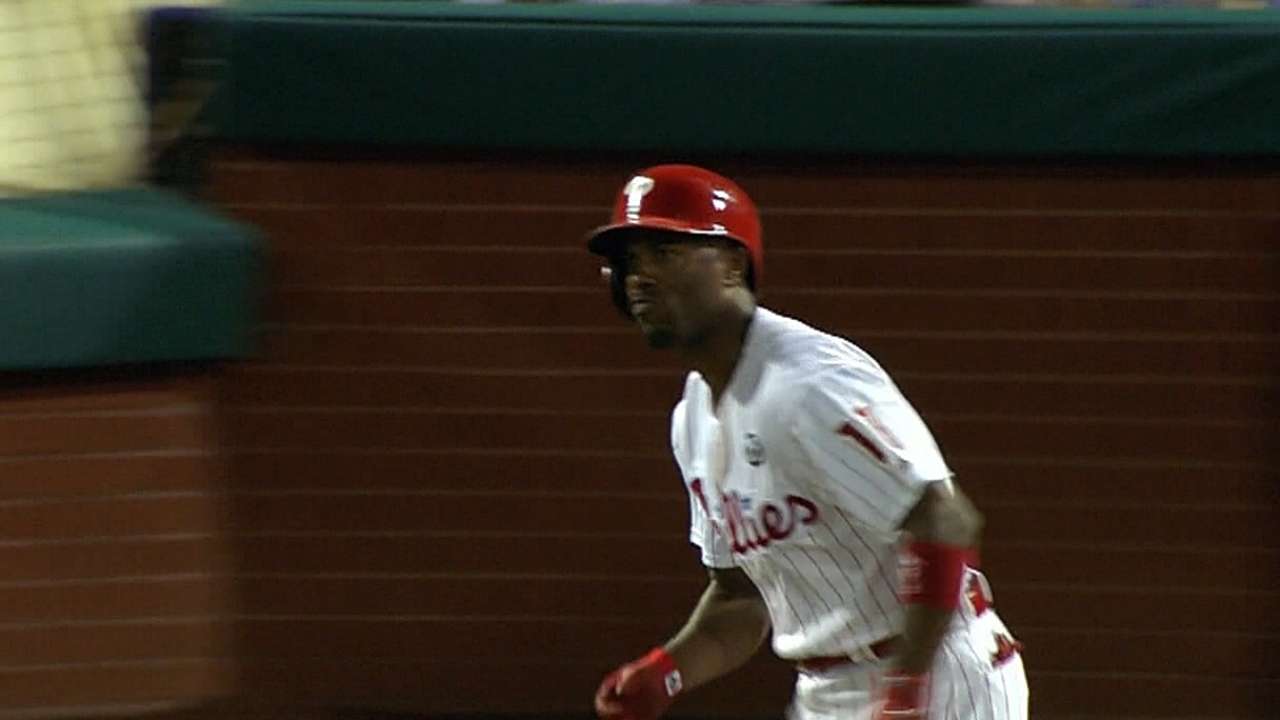 SAN DIEGO -- The Dodgers are on the verge of their first "needle-moving" deal of the Winter Meetings on Wednesday, zeroing in on a trade for veteran shortstop Jimmy Rollins of the Phillies, according to a baseball source.
The Dodgers have not confirmed the deal.
Rollins, 36, has one year left on a contract at $11 million and would replace Hanley Ramirez, who signed with the Red Sox as a free agent. As a "10-and-5" veteran, Rollins would have had to approve the trade.
Rollins is a three-time All-Star, four-time Gold Glove Award winner and has a Silver Slugger Award. His best year was 2007, when he was also the National League Most Valuable Player. Despite his age, his defensive metrics remain solid and would be a significant upgrade from Ramirez.
Rollins also has retained enough running speed to have stolen 28 bases in 2014, although his OPS of .717 was well below his career-high .875.
The Dodgers have been seeking a short-term veteran solution for the position, rather than using a combination of Justin Turner, Miguel Rojas and Erisbel Arruebarrena. Rollins would hold the position until 20-year-old top prospect Corey Seager is ready to take over.
The deal would reunite Rollins with former Phillies and current Dodgers first-base coach Davey Lopes and bring a solid citizen into the clubhouse, as Rollins won this year's Roberto Clemente Award.
Ken Gurnick is a reporter for MLB.com. This story was not subject to the approval of Major League Baseball or its clubs.