Lester wasn't be-all, end-all for aggressive Red Sox
Scherzer, Shields top remaining free agents; Hamels, Cueto, Porcello among trade candidates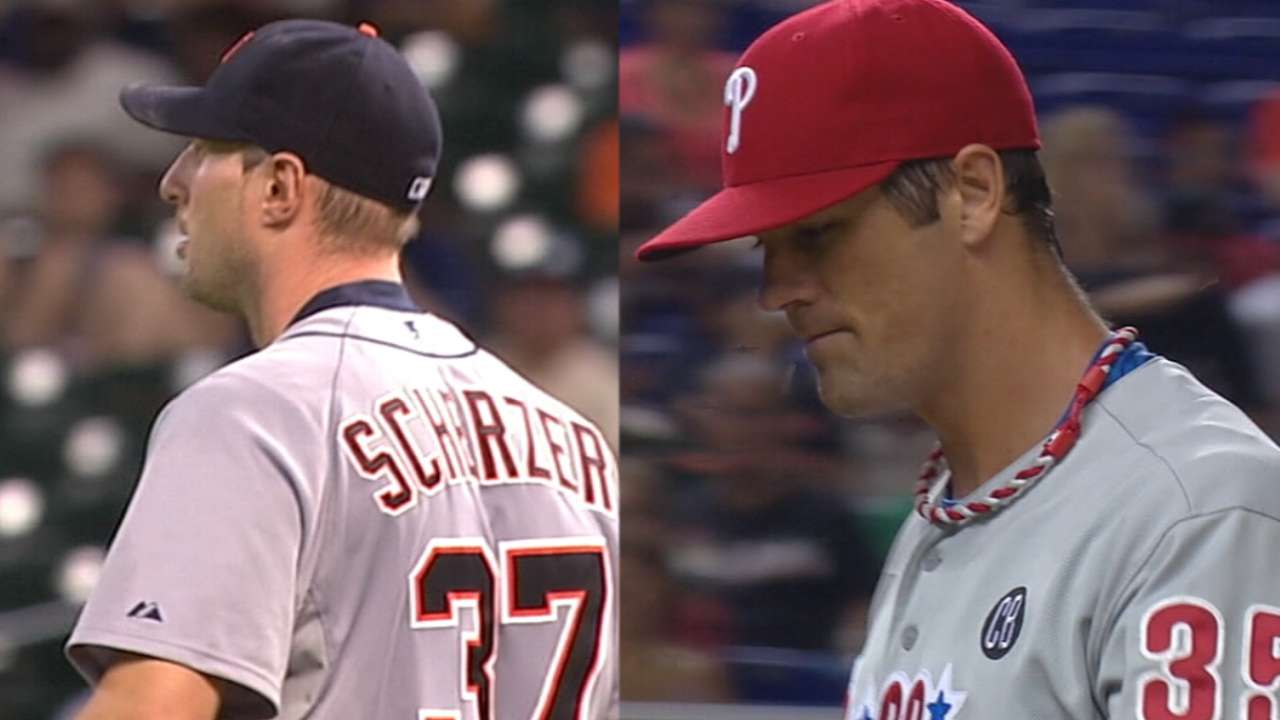 SAN DIEGO -- With Jon Lester about to get fitted for a Cubs uniform, Red Sox general manager Ben Cherington has swiftly moved on to all other avenues of trying to rebuild his rotation.
In truth, Cherington had already started working on alternative plans weeks ago, but now he will try to come closer to making them a reality.
"We're moving on," Cherington said. "We go back to focusing on putting our team together and we feel really good about where we are."
Max Scherzer and James Shields are the two premier free-agent pitchers left. There are a multitude of effective starters across the game who could be available in a trade, including D-backs southpaw Wade Miley.
The Red Sox are reportedly nearing a deal to bring Miley to Boston in exchange for right-handers Rubby De La Rosa and Allen Webster and a Minor Leaguer.
Considering the Sox didn't go past $135 million on Lester, odds seem long that they'll meet Scherzer's asking price.
But stranger things have happened.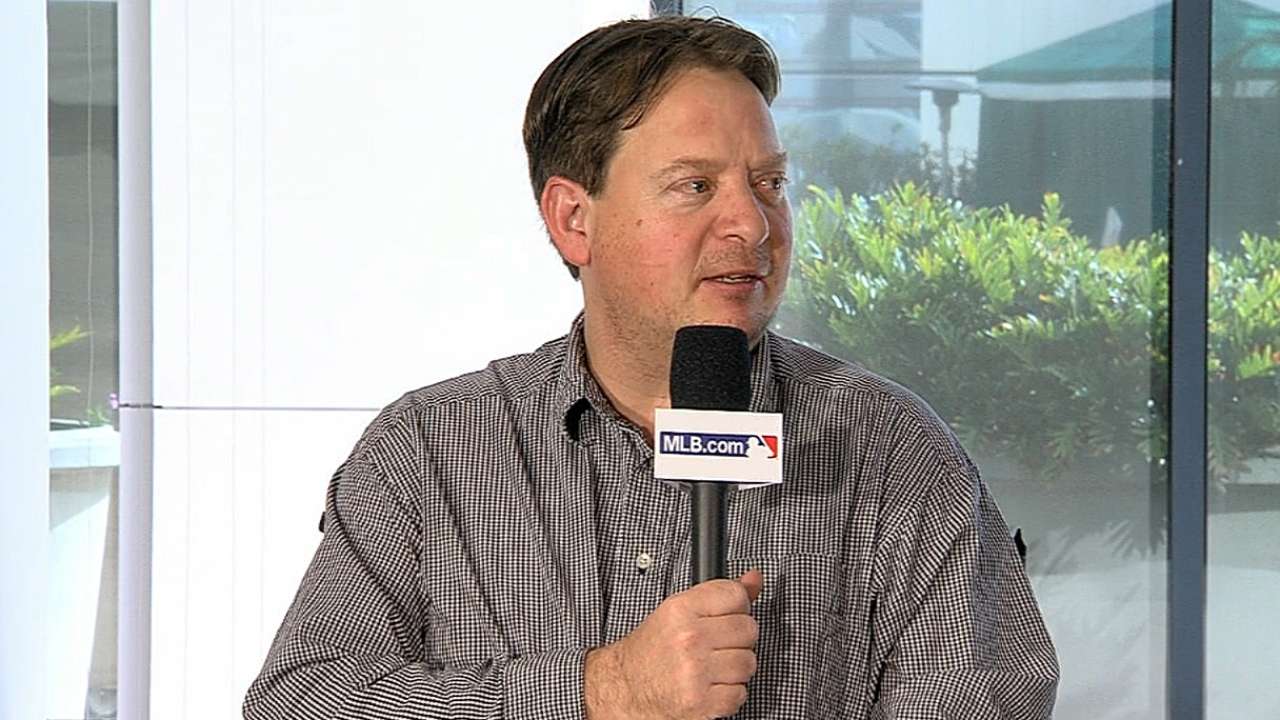 "Every guy is different," said Cherington. "Every situation is different. It's not a one-size fits all. As I said, I feel there are deals that truly make sense for one team and not another, make sense for a player and not another. So it's just that every case is different."
Agent Scott Boras represents Scherzer.
"The pitching progression was what we expected it to be," said Boras. "I think there were teams that were not interested in Lester that were interested in Max, and some teams that were interested in Lester that would be interested in a No. 1 pitcher."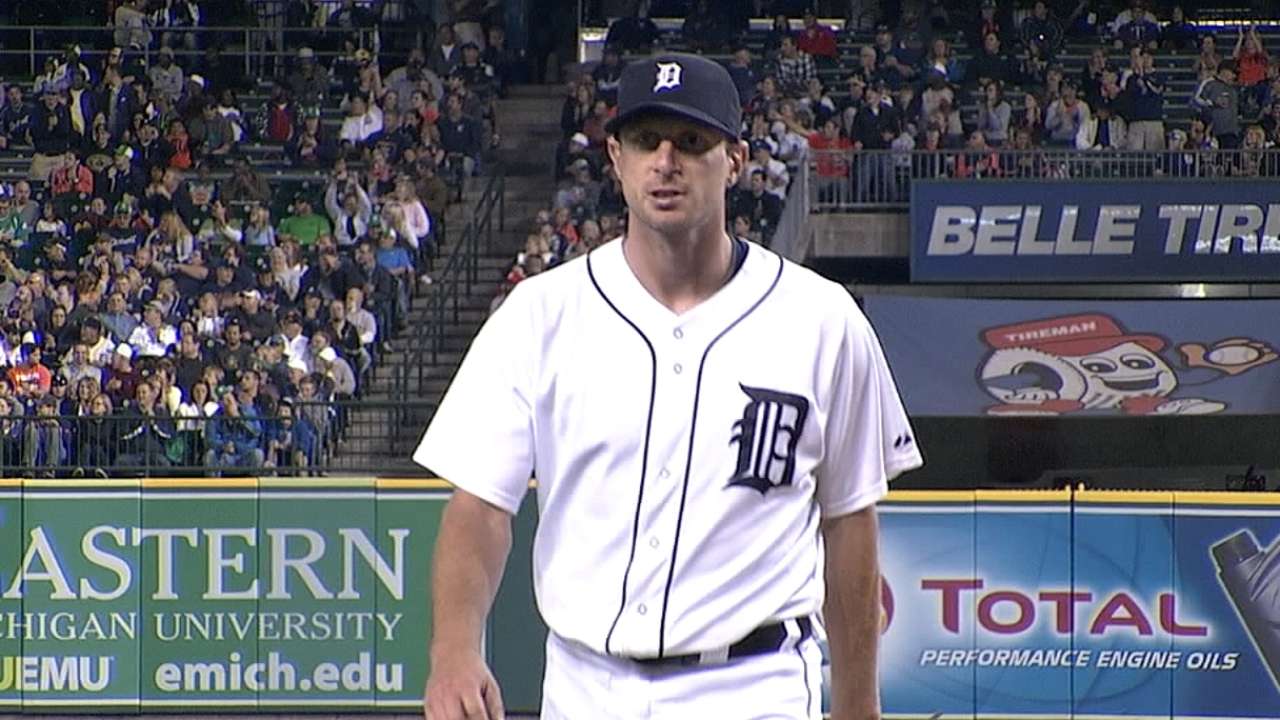 Shields could become an option, and has a long history of pitching in the American League East from his days with the Rays.
The Red Sox are fully confident in their ability to contend, even if losing Lester is a temporary blow.
"Our thoughts quickly shift to what's in place already, and that's a strong offensive team that's in place," said manager John Farrell. "There's a number of quality options that still remain in the pitching market; Ben's working hard to build out a pitching staff that is going to put us in a position to contend next year and we firmly belief that will take place."
Phillies lefty Cole Hamels remains an intriguing candidate to be had in a trade, but the Red Sox are one of the teams he has no-trade protection against.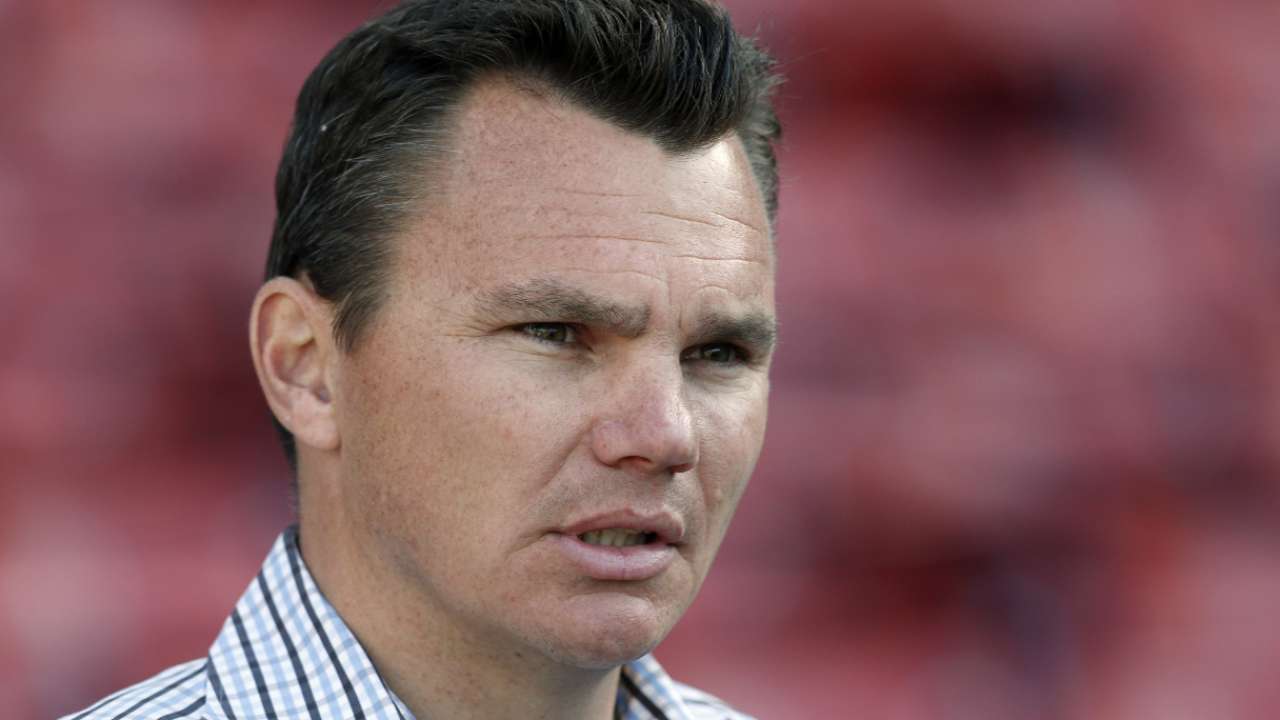 "There's a lot of possibilities out there," said Cherington. "If there are guys that are less interested in being in Boston, well, then they are. But there's a lot of guys that do want to be in Boston. So that's just part of the process, working through that. I don't want to comment specifically on any one player, but that would still be our criteria. We want people that want to be here."
The rotation got a boost on Thursday, as the Sox shipped outfielder Yoenis Cespedes, right-hander Alex Wilson, who has bounced between the Majors and Triple-A Pawtucket the last couple of seasons, and Minor League lefty Gabe Speier to the Tigers in exchange for Rick Porcello.
Aside from Clay Buchholz, Joe Kelly and Porcello, the Red Sox don't know what the rotation will look like in 2015. But by the time Spring Training starts, Cherington is confident he will have a group of arms that fans feel good about.
"As I said [Tuesday], Red Sox fans want a winning team. They deserve a winning team. And that's our aim: To provide that," Cherington said. "We feel confident we will. There's a lot of different ways to do that. We've got a great talent base already. We're going to be able to add to it."
Cherington understands the wide range of emotions fans will experience regarding Lester's move to the Cubs, but he will stay even-keeled and do what he can to build a rotation.
"Ultimately, we're confident we're going to put a really good team on the field and it's going to be a team that our fans like watching and it's going to win games," said Cherington. "There's going to be a connection to some other player. Those connections will grow in time."
Could it be that the Red Sox build their rotation with five strong options and not have a bona-fide ace like Lester was?
"I think you need very good pitching overall," said Farrell. "Does a so-called No. 1 type of pitcher provide leadership? It can. But to me, the most important pitcher is the guy that takes the mound that night. He's the No. 1 guy for us on a given night."
What type of pitchers do the Red Sox need to add to the rotation?
"I think you're looking at pitchers that have stuff to be consistent, you look at the track record that they might personally have leading up to a point in time where they join our organization and our rotation," said Farrell. "And I think given the number of conversations that have been had to date with individual players, or about individual players, those options exist."
Ian Browne is a reporter for MLB.com. Read his blog, Brownie Points, and follow him on Twitter @IanMBrowne. This story was not subject to the approval of Major League Baseball or its clubs.