Breaking down the numbers of Lester's contract
Deal is the highest ever given to a free-agent pitcher on a multiyear pact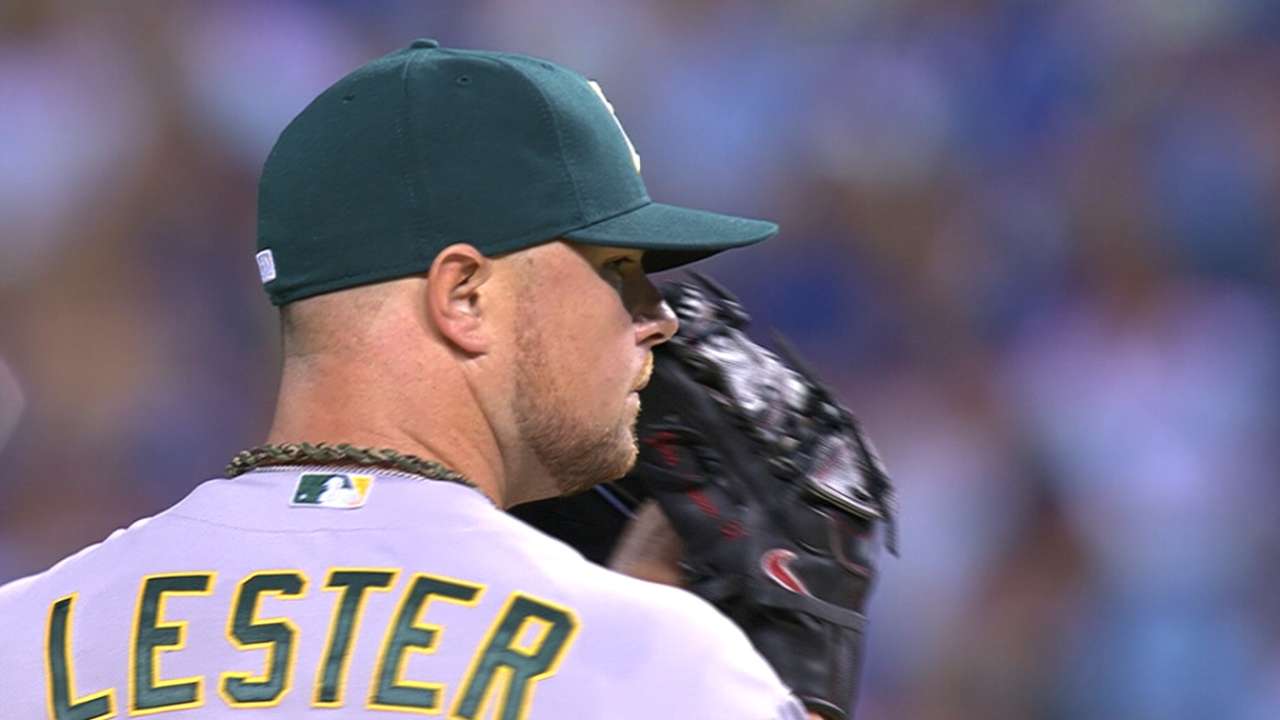 SAN DIEGO -- Jon Lester's new deal with the Cubs puts him in the upper echelon among free-agent pitchers.
According to reports, Lester's six-year, $155 million contract with the Cubs includes a signing bonus of $30 million to be paid over the life of the contract and a full no-trade clause. Lester will receive either a $10 million buyout after the 2020 season or a $25 million vesting option for the '21 season that could bring the total take to $170 million.
The option would vest if Lester, who turns 31 in January, pitches at least 200 innings in 2020 or at least 400 innings in the 2019 and 2020 seasons combined.
Cubs president of baseball operations Theo Epstein and general manager Jed Hoyer have made it a policy to not give out no-trade clauses. Lester's is believed to be the first for Epstein.
The reported average annual value of $25.8 million would be the second highest for a pitcher behind Clayton Kershaw's $30.7 million, part of his seven-year, $215 million deal with the Dodgers. Lester's deal is the highest ever given to a free-agent pitcher on a multiyear deal.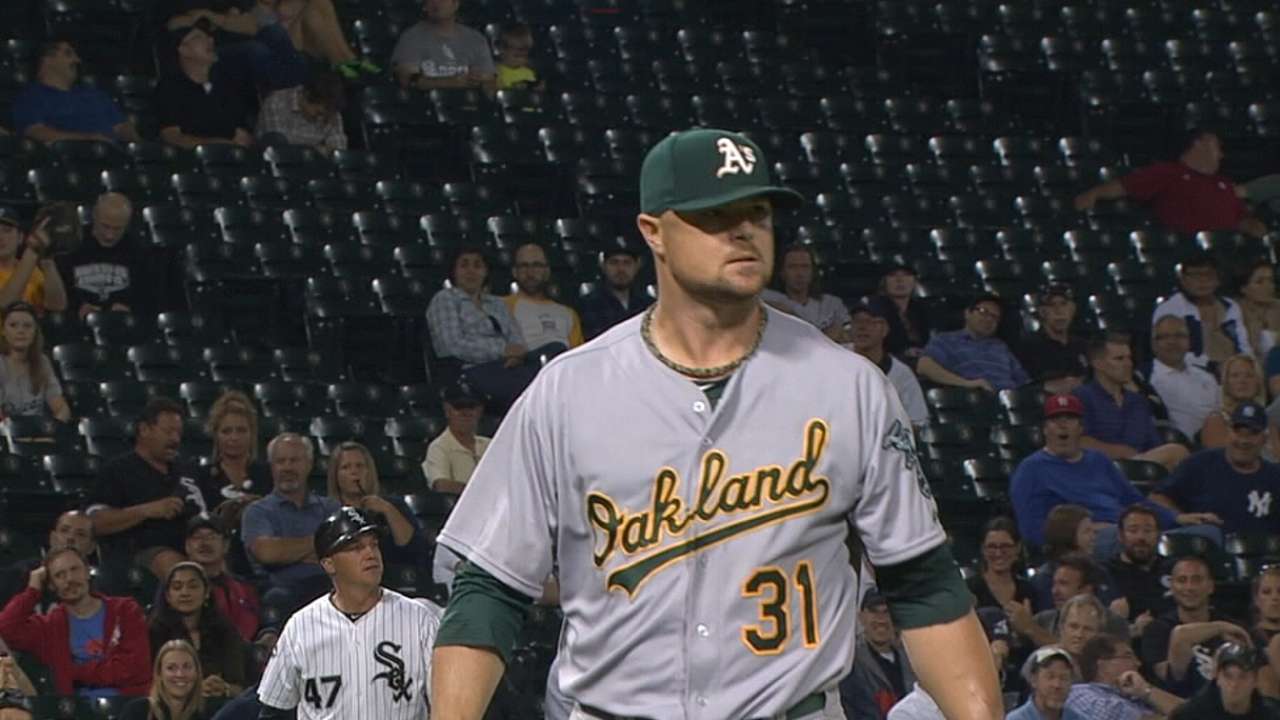 ESPN reported the Cubs will pay for 25 hours of private air travel each year for Lester to use as he sees fit.
The Red Sox, who were hoping Lester would return to the organization where he has spent nearly all of his career, reportedly offered a six-year, $135 million contract with no option for a seventh year. In Spring Training, Boston had tried to sign Lester to a four-year, $70 million extension.
The Giants also bid on the left-hander, offering a six-year, $150 million contract.
Lester's contract is the largest in dollars the Cubs have offered any player, topping the $136 million that Alfonso Soriano received in his eight-year deal. Epstein's only other long-term deal since he took over the Cubs was a four-year, $52 million contract to Edwin Jackson.
Carrie Muskat is a reporter for MLB.com. She writes a blog, Muskat Ramblings, and you can follow her on Twitter @CarrieMuskat. This story was not subject to the approval of Major League Baseball or its clubs.