Cherington understands Lester's decision, wishes him well
General manager turns attention to other free agents, trades to bolster rotation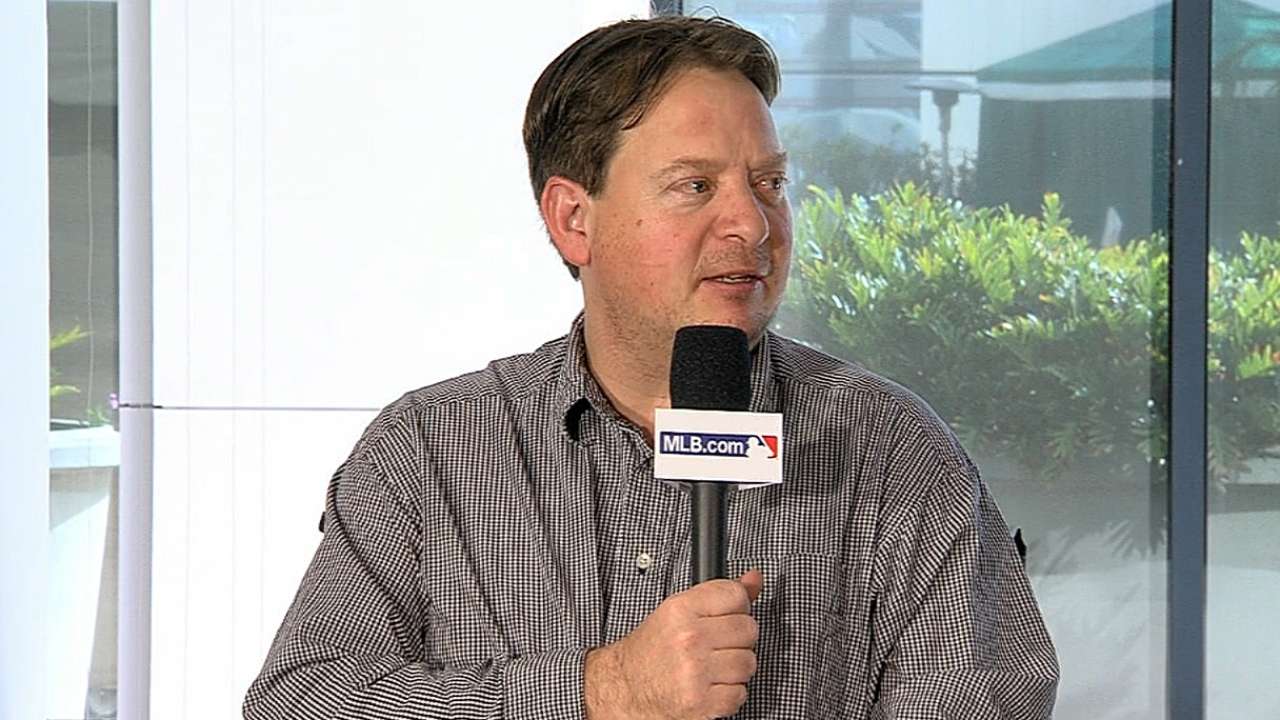 SAN DIEGO -- It was about 10 p.m. PT on Tuesday when Red Sox general manager Ben Cherington essentially got a final good-bye phone call from Jon Lester.
The two had parted ways once before, back on July 31, when Cherington traded his lefty to the A's for Yoenis Cespedes. This time, it was Lester who cut the cord -- and this time, it had finality.
Lester's decision to take a six-year, $155 million deal with the Cubs over a six-year, $135 million offer from Boston is one that Cherington completely understood.
"Simply put, the Cubs offered more than we did and he made a choice, and we respect it and wish him nothing but the best," said Cherington. "We go back to focusing on putting our team together, and we feel really good about where we are."
That ended a strong working relationship that had existed between Cherington and Lester since 2002, back when the lefty was drafted as an 18-year-old out of high school. In the end, there didn't seem to be any hard feelings.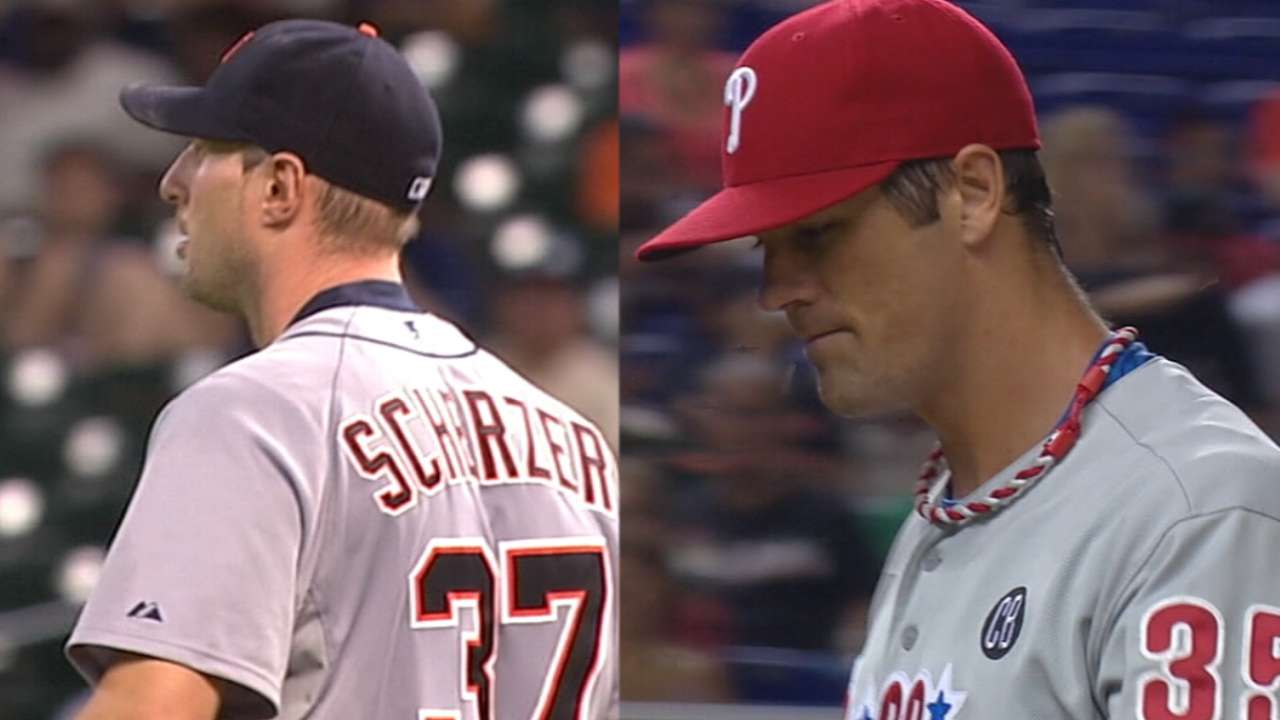 Manager John Farrell, who was Lester's pitching coach for four years, and his manager for the last two, also got a good-bye phone call.
"We wish him well," Farrell said. "He's a talented guy and we're going to miss him."
The Red Sox made their last, best offer to Lester here at the Winter Meetings. But there was no bidding war back and forth, and Cherington didn't really want one.
Boston's front office had established what it believed was the market value for Lester, and they stayed to it, putting them in a position to be at peace with whatever happened after that.
"We were given every chance to get to where we were willing to go," Cherington said. "We got to where we were willing to go, and then he had a choice to make and he made it. We had a pretty clear idea internally of where we were willing to go at the beginning of the offseason, and we had an opportunity to go there.
"What we didn't know was where the market would go. In free agency, you know there's always a chance the market gets past where that line is for you. In this case, it did. We still thought there was a chance he would come back, because he had expressed a desire to be here in the past and all that, but yeah, we had a pretty clear understanding internally of where we were willing to go. We didn't know where the market would go at the beginning of the offseason, and now we know."
Cherington wasn't shocked when he learned the gap in the offer between the one made by the Red Sox and the Cubs.
"No, because we had a pretty good idea where teams were and we knew he was going to have to make a choice, so we weren't that surprised when the total number came out," Cherington said.
The Red Sox also couldn't have been surprised that Lester -- a class act throughout his career -- took to Twitter on Wednesday to communicate to the Boston fans.
"To Red Sox Nation, I understand the disappointment. Boston will always have a big place in my heart and we'll always consider y'all family!" wrote Lester.
Of course, the thing all of Red Sox Nation wondered on Wednesday is whether all of this could have been avoided. Lester had expressed a desire to stay with Boston long-term as far back as January, saying he wouldn't need an outrageous offer to commit to the Red Sox.
The Red Sox opened talks with Lester in Spring Training, and a four-year, $70 million offer became public against the club's wishes.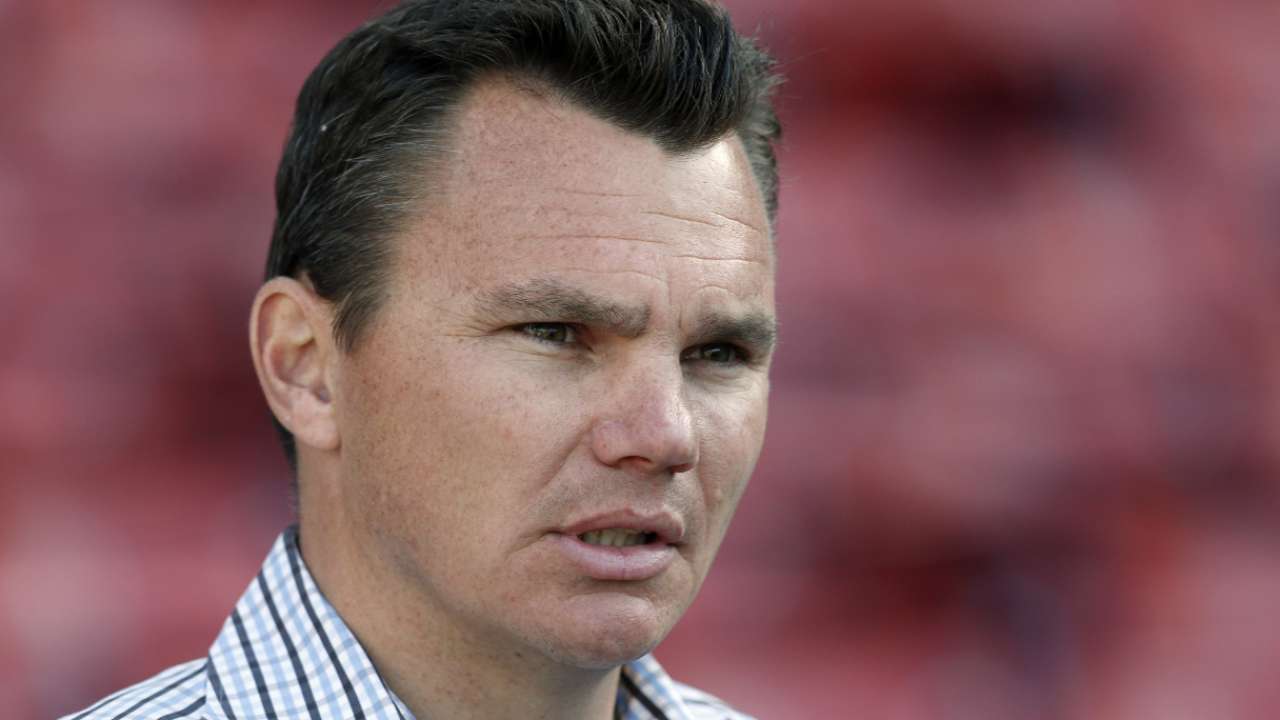 Cherington laments the fact that there was hardly any other give-and-take between the Red Sox and Lester's camp after that initial offer. The Red Sox wanted to keep the conversation going, but Cherington was given the impression that Lester wanted to focus solely on the season.
"I think we would have liked to have had more chance for dialogue prior to the season," Cherington said. "Why that didn't happen, maybe there's more than one reason. I think we can certainly learn from the process. But we desired to have more dialogue prior to the season, and [we] made an effort during the season and weren't able to. Then we got into free agency and we were able to do it then. Jon did a lot of great things for the Red Sox. We wish him nothing but the best. We're moving on."
Cherington will spend his immediate future working on trades or signings to bolster his pitching staff.
"We can certainly learn from the past and what's happened, and as I've said all along, from Spring Training to right now, we have great respect for Jon, respect of the fact that he has a right to make choices that make sense for himself, and we wish him well in this next phase of his career. And there's nothing more I can say," Cherington said.
Though the debate can be had that the Red Sox might have had a better chance of keeping Lester if they hadn't traded him, Cherington isn't second-guessing himself over that one.
"The trade was simply a product of where we were. We weren't winning, and so we have a guy who's a free agent. And obviously at that point, there was no certainty we were going to be able to sign him after the season," Cherington said. "And so I talked to Jon at the time about that, and I think he knew that as we got closer to the [Trade] Deadline that that was a possibility. We made a decision that we felt was in the best interest of the Red Sox at the time based on the information we had."
The final conversation between Lester and Cherington was to the point.
"[He] just said that he had made a decision. Didn't tell me where it was," Cherington said. "We learned later. He said he had made a decision, [he] felt like it was the right decision and thanked the organization for everything we had done for him. We talked about how much he had done for the Red Sox. It wasn't a very long conversation. I thanked him and wished him well."
Ian Browne is a reporter for MLB.com. Read his blog, Brownie Points, and follow him on Twitter @IanMBrowne. This story was not subject to the approval of Major League Baseball or its clubs.